This late summer frittata with tomatoes and fresh herbs has been my go-to egg dish pretty much since it's been warm enough to wear sandals! Made with good-for-you pasture raised eggs, ripe summer tomatoes, savory caramelized shallots, spinach, and fresh parsley for some seriously delicious flavor – it's a must try!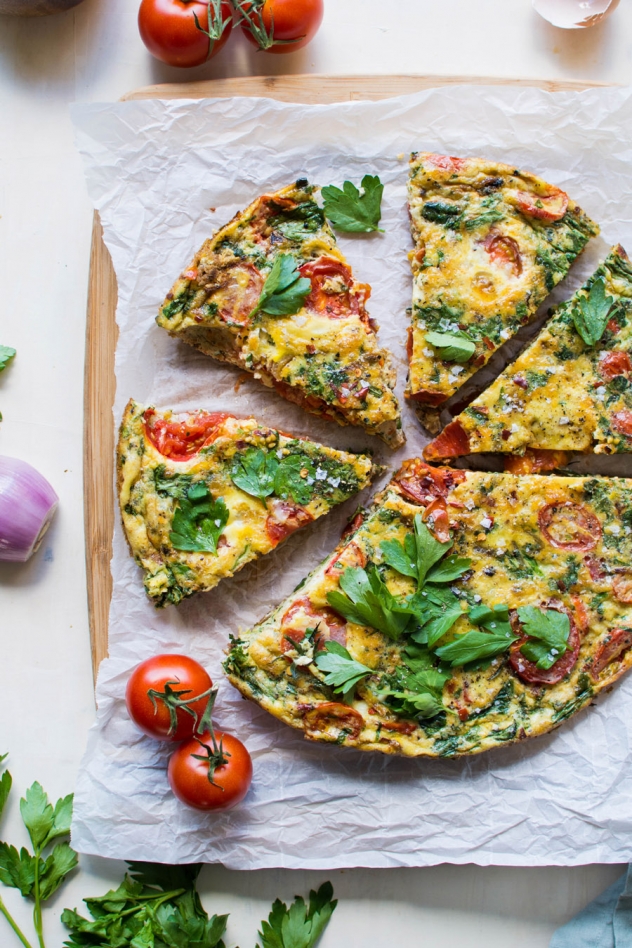 There is something so satisfying about a good frittata. First of all, it doesn't really belong to a specific time of day, making it equally as delicious for breakfast as it is for dinner. Secondly, it's one of the few things you can usually pull together for a super meal when all you have are some eggs and a few stray veggies (okay and also maybe a little cheese 😉) in the refrigerator.
Pair it with a big green salad for dinner or grab it on your way out the door in the morning and you are 100% doing the whole frittata thing right.