This beet and berry smoothie is made with 5 healthy & vibrant ingredients that will make you glow from the inside out. Vegan, paleo friendly, and whole30 compliant – it's a crazy delicious way to start your day with a healthy dose of both fruit and veggies!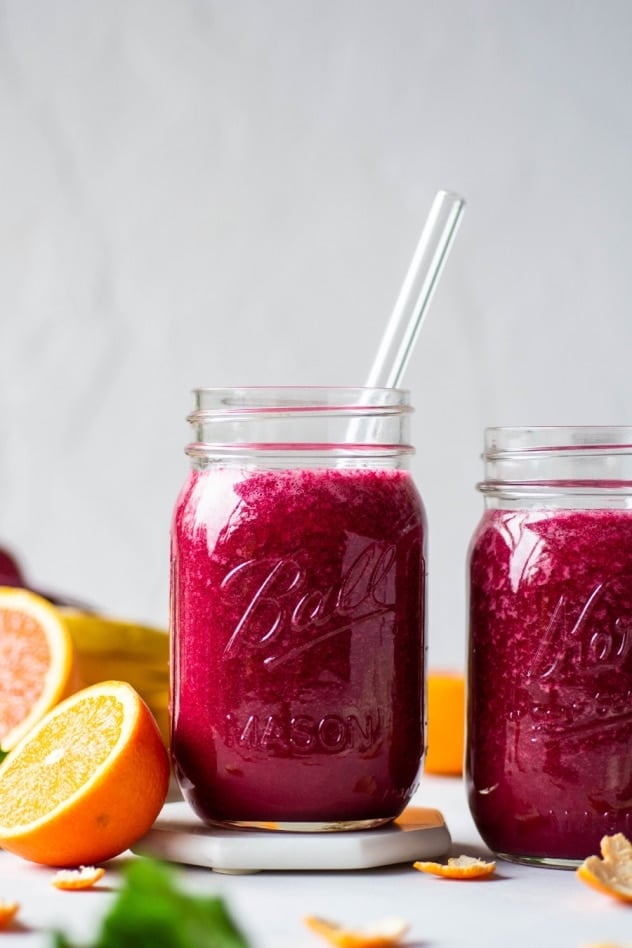 Umm HII snowy-slushy-cold-grey February in Seattle – I think you need a glowing glass of this vibrant beet and berry smoothie.
Featuring all the good things to make you feel alive inside – beets, berries, whole citrus fruit, bananas and H20 baby. Because hydration makes the rockin' world go round. And also makes our bodies very very happy.