This dairy free ranch dressing is made with a few simple ingredients that you likely already have on hand, with none of the junky ingredients that are in the bottles at the store. Plus it's ready in 5 MINUTES! So delicious as a dip or a dressing for your favorite salad. A healthy and tasty alternative to everyone's favorite dipping sauce.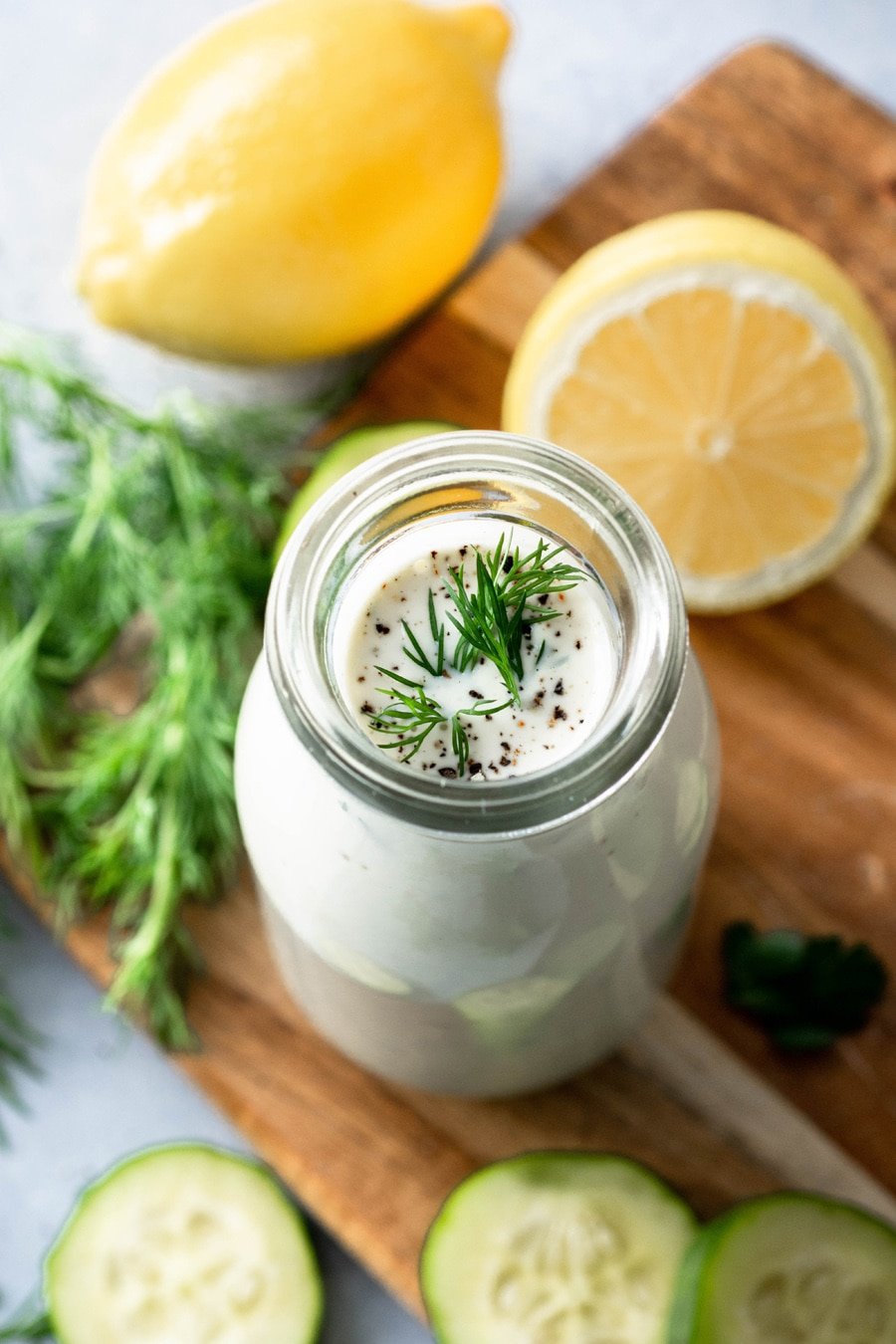 I've said it before and I'll say it again: Ranch dressing and I are BFF'S.
Like best friends FOR-EV-ER. Till the day I die. Because it's:
Freaking delicious
Super easy to make
Versatile
Really healthy if you do it right
I would go as far as saying that it's made of magic. You can make a suuuper simple meal, top it with this amazing ranch dressing, and it tastes INCREDIBLE.
Maybe that's why there's shirts for sale on the internet that say "ranch dressing is a blessing"? 😂
And honestly I have to agree. (Although I'm not sure I'm ready to buy the shirt yet 😉)
A creamy, garlicky, herb flecked dressing that is super easy to make, versatile, and nourishing? COUNT ME IN.
In this post I'm going to share with you my recipe for the best dairy free ranch dressing that also happens to be paleo and whole30 friendly. I'll teach you how to make it from scratch and also give you some tips to make the most of your new favorite dressing!
Continue reading