This easy homemade avocado oil mayonnaise is made in just a few minutes with only 5 simple ingredients for a clean and healthy alternative to store-bought mayonnaise that is thick and delicious!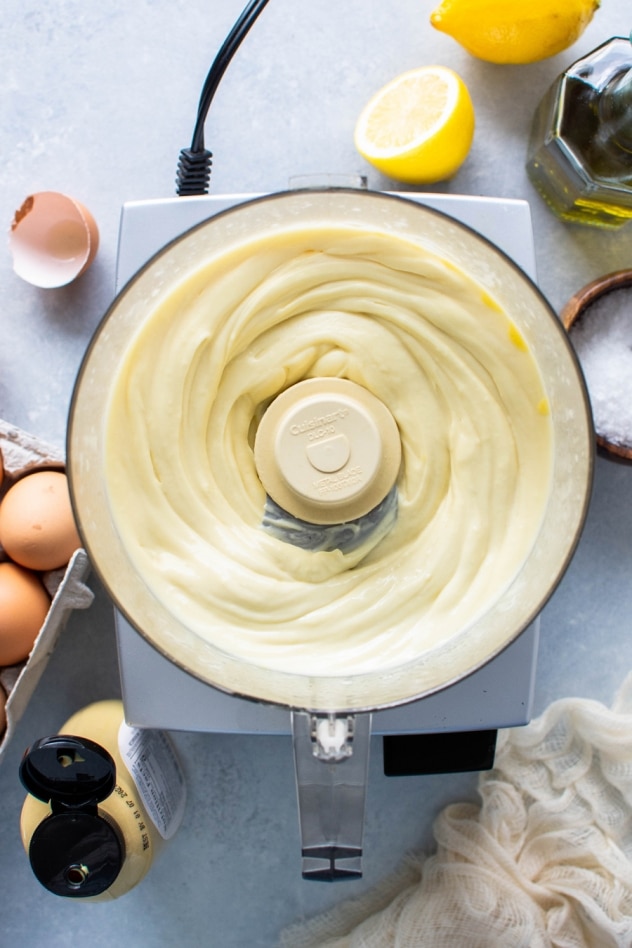 What's up mayo lovers?!
Can I call you that?
Maybe it's the midwest girl in me but I am team mayo ALL THE WAY and I'm so excited to show my fellow mayo lovers (too much? I'll stop 😝) how to make this crazy easy + delicious homemade avocado oil mayonnaise.
I'm just going to start by saying that there is definitely a learning curve when it comes to cleaning up the ingredients in your pantry + refrigerator.
It took my awhile to sort all all the swaps and ingredients that make up a healthy kitchen. One thing that I learned in this process is that not all mayonnaise is created equal! It's one of those condiments that has a super wide range between totally inflammatory and full of healthy and nourishing ingredients.
And when given those options, I'll always take the second!
Especially when it's also basically the best tasting mayo that you'll ever have 😉 Continue reading →