This 5 minute paleo green onion cilantro sauce is MAGIC, you guys. One of those sauces that you can make a million times and eat with every type of meal – from roasted veggies to a cast iron steak to buckwheat noodles. Ready in a flash and made with minimal ingredients, it will take an any meal from good to amazing!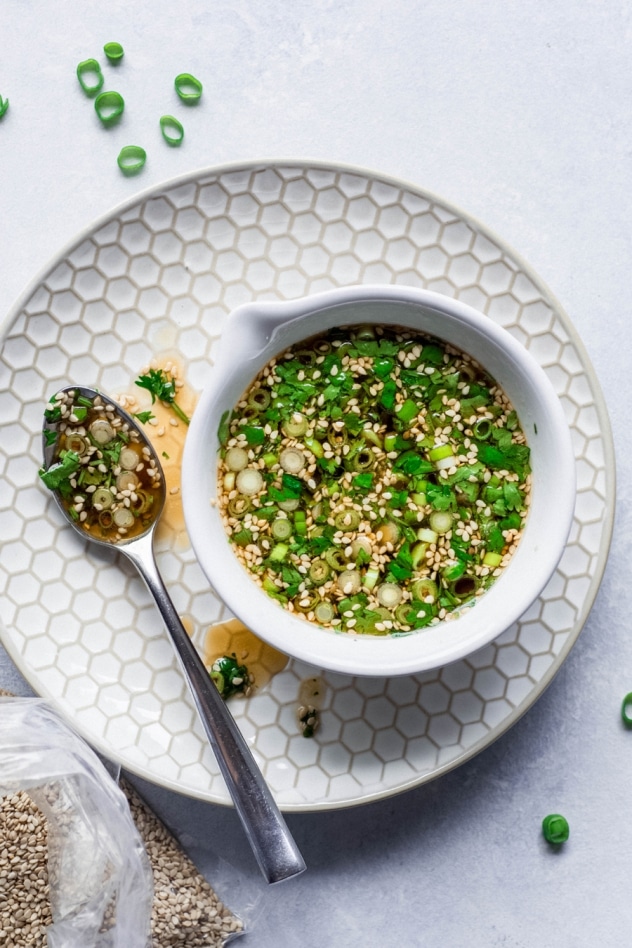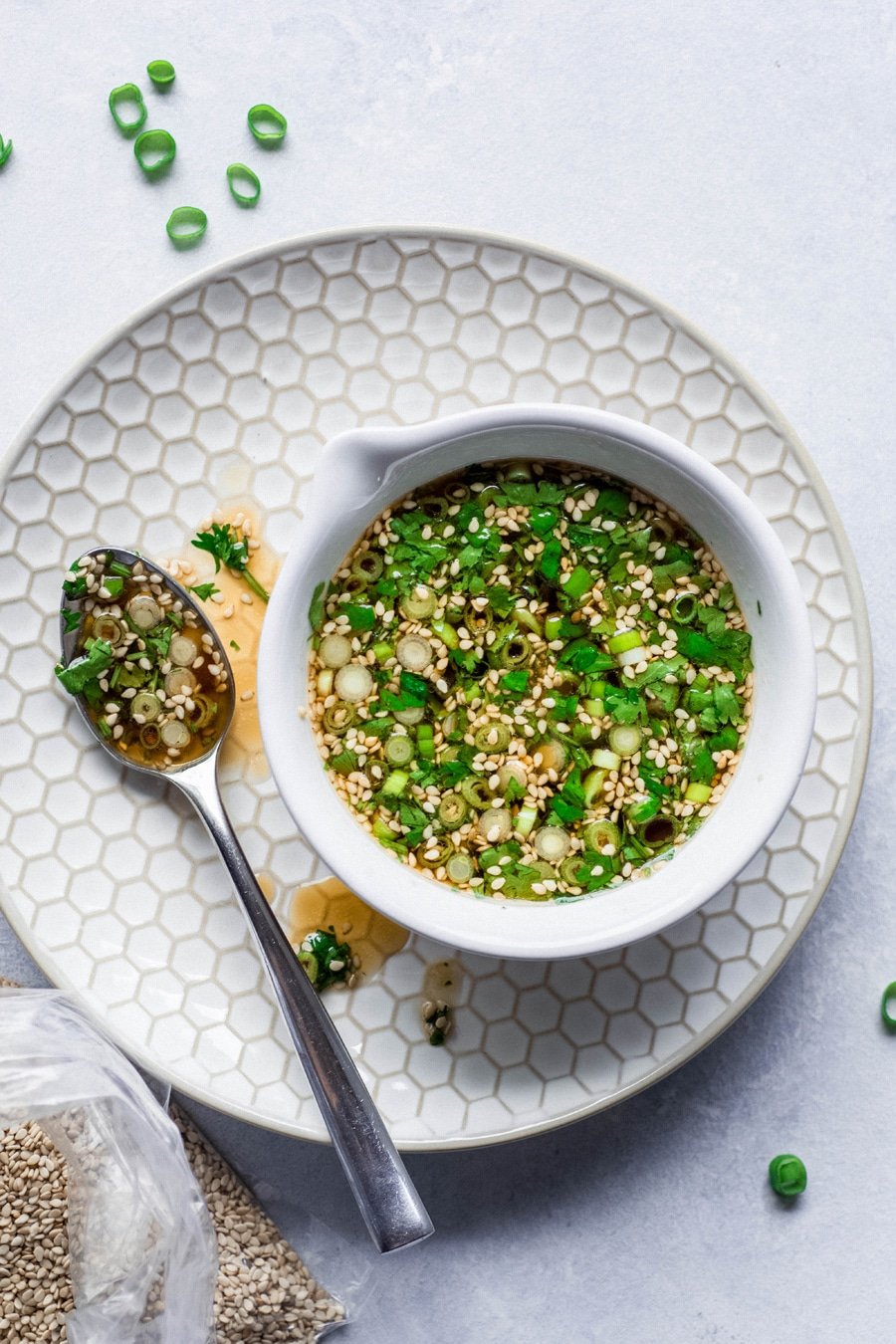 Okay all you sauce loving readers of mine, this one's for you.
A perfect 5 minute paleo green onion and cilantro sauce for you to put on EVERYTHING.
I've said this before, and I'll say it again (and again, and again… 😜) NEVER UNDERESTIMATE THE POWER OF A GOOD SAUCE. It can literally take a meal from pretty okay to out-of-this-world amazing.
This green onion and cilantro loaded sauce has been on a very steady rotation in our house for at least the past 4 months.
I think I first made it at work on a whim and then made it again and again at home and beyond.
It sat in on an impromptu post-moving-day dinner with friends and turned our simple cast iron seared tri-tip steak into something super special and yummy. Has been poured over a pile of buckwheat soba noodles many times, and also marinated some crisp cucumber slices to crunchy tangy perfection (more on that one, in another post! 😉)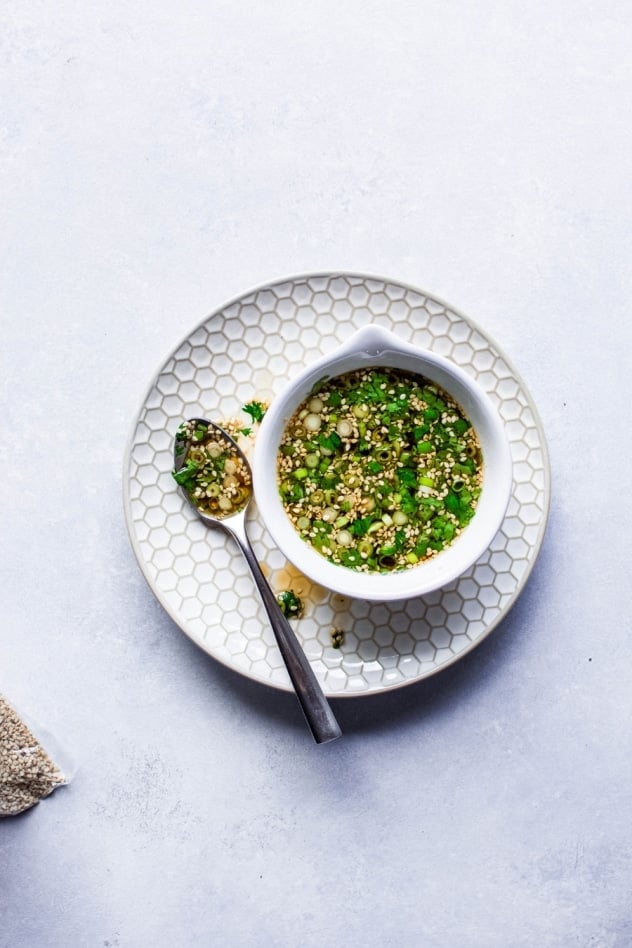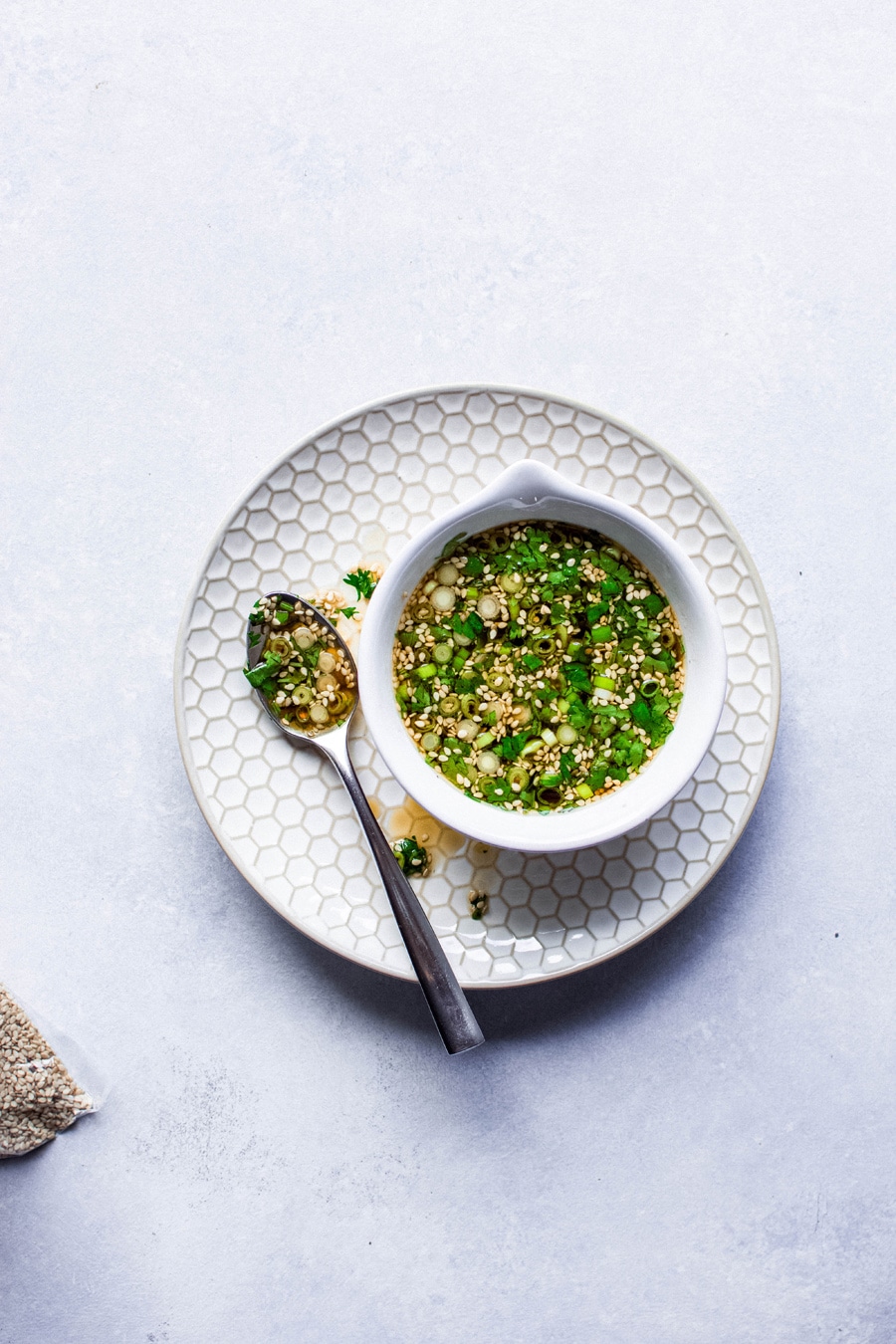 I knew right away when I made it that it was destined to be a recipe on Nyssa's Kitchen. And in fact I think I actually posted a story on Instagram with a picture of this 5 minute magic sauce and a caption that went something like: "coming to the blog soon!"…
Which, it turns out, was a bit of a lie. Because that was definitely four months ago. And I don't think that four months qualifies as "soon" 😳
Eeek! What even happened to the time, guys?! I know everyone says this, but life just got crazy. I really try not to do the whole blog post tease thing unless a recipe really is on the way soon, but sometimes things just get a little out of hand and all of a sudden it's a million days later and I guess what I'm trying to say (in this very long run on sentance) is that I owe you an apology. I'm so sorry for keeping this recipe from you.
But we did eventually get there. Or here. Or out of my "recipes for the blog" note and headfirst into this bowl of heaven sent sauce that's loaded with green onions, cilantro, sesame oil, coconut aminos, rice wine vinegar and sesame seeds.
Forgive me?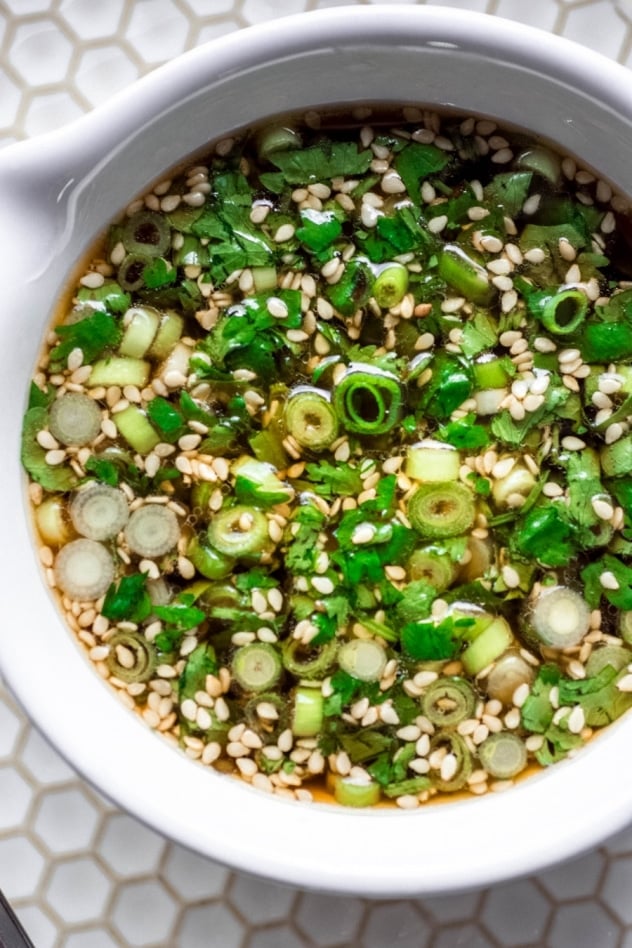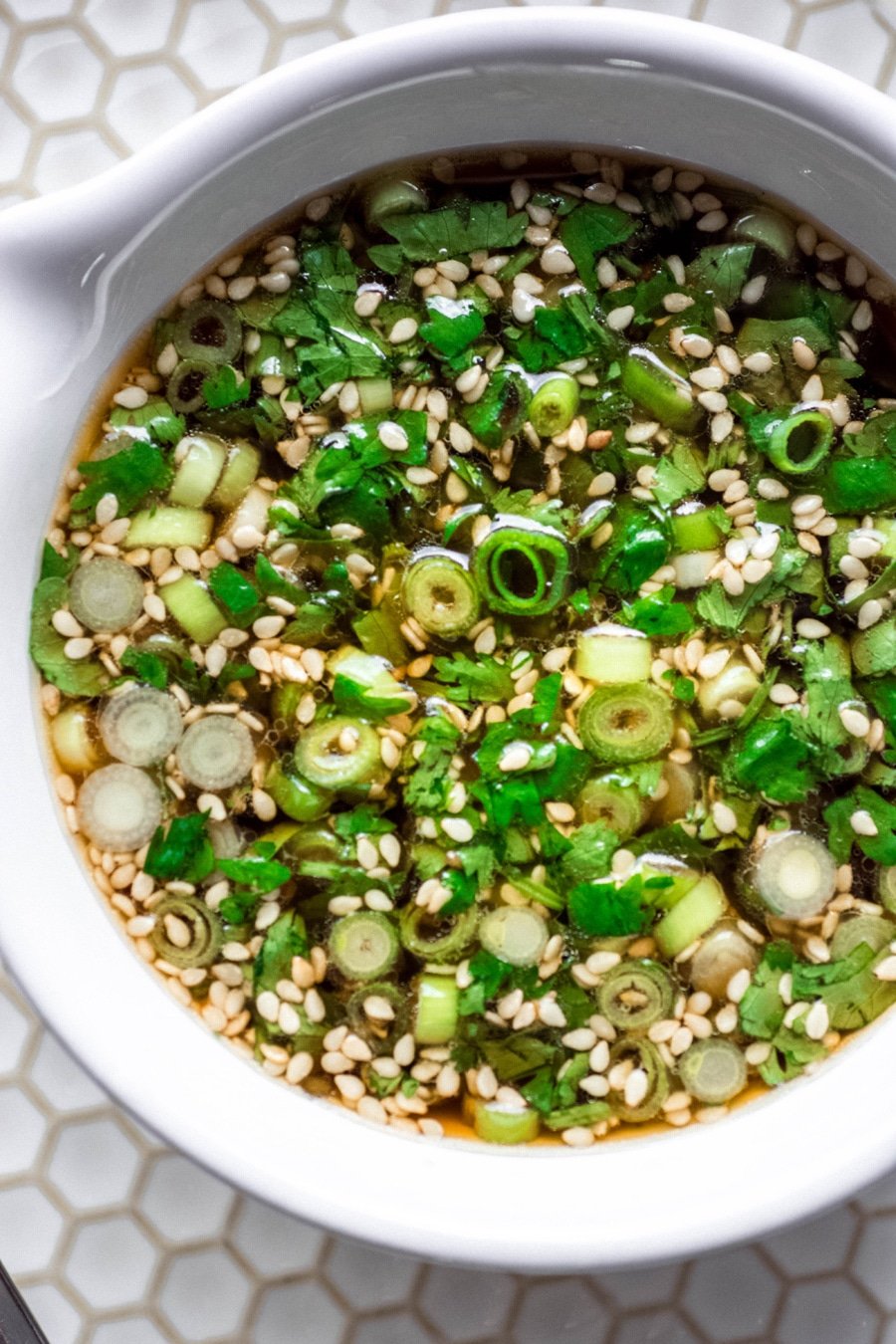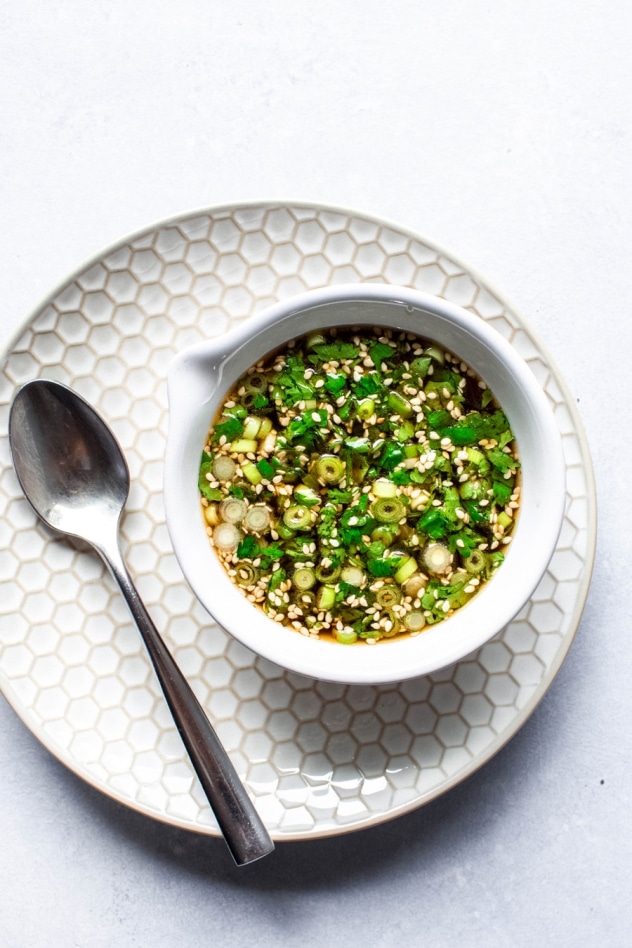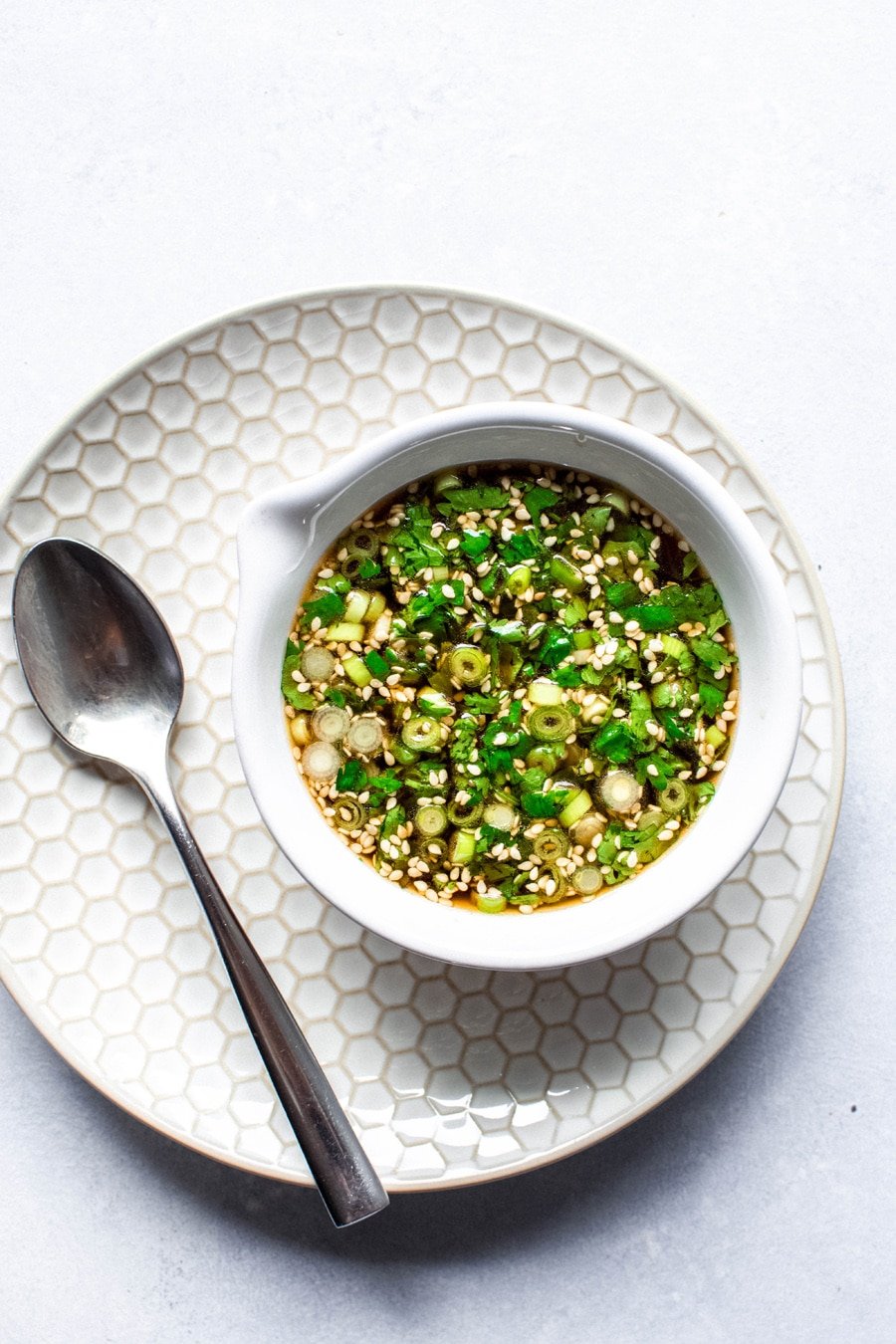 what's in this 5 minute paleo green onion cilantro sauce
Per usual, only the good stuff. And the recipe is also fairly adaptable. Don't do rice wine vinegar? White wine vinegar is a great substitute. No soy for you? Coconut aminos to save the day. No honey bc you're rocking a whole30 / keto thing? Leave it out! I promise it's still delicious.
Paleo, gluten free (obvi), vegan, can be tweaked every-so-slightly for your dietary needs, and SUHH GOOD.
These are the ingredients:
rice wine vinegar or white wine vinegar
sesame oil
cilantro
green onions
sesame seeds
honey (optional – can be left out for whole30 / low carb option)
salt
Super simple, super fast, extremely yummy.
An everything sauce that pairs perfectly with roasted sweet potatoes, crispy chicken wings, a good cast iron steak, buckwheat noodles, rice, slaw, eggs, or pretty much whatever else you think you might need a sauce for.
Cuz we all know sauce makes the rockin' world go round.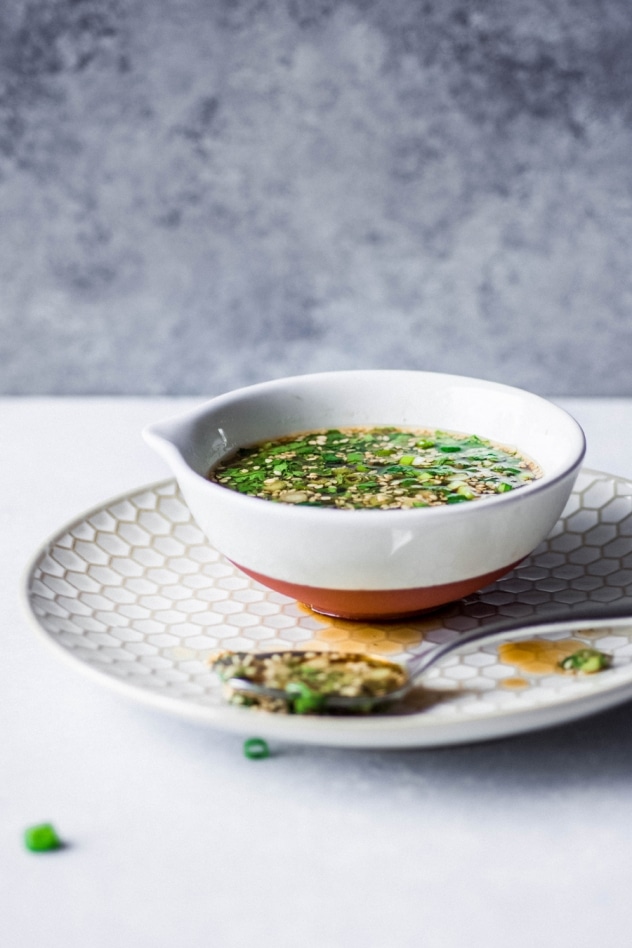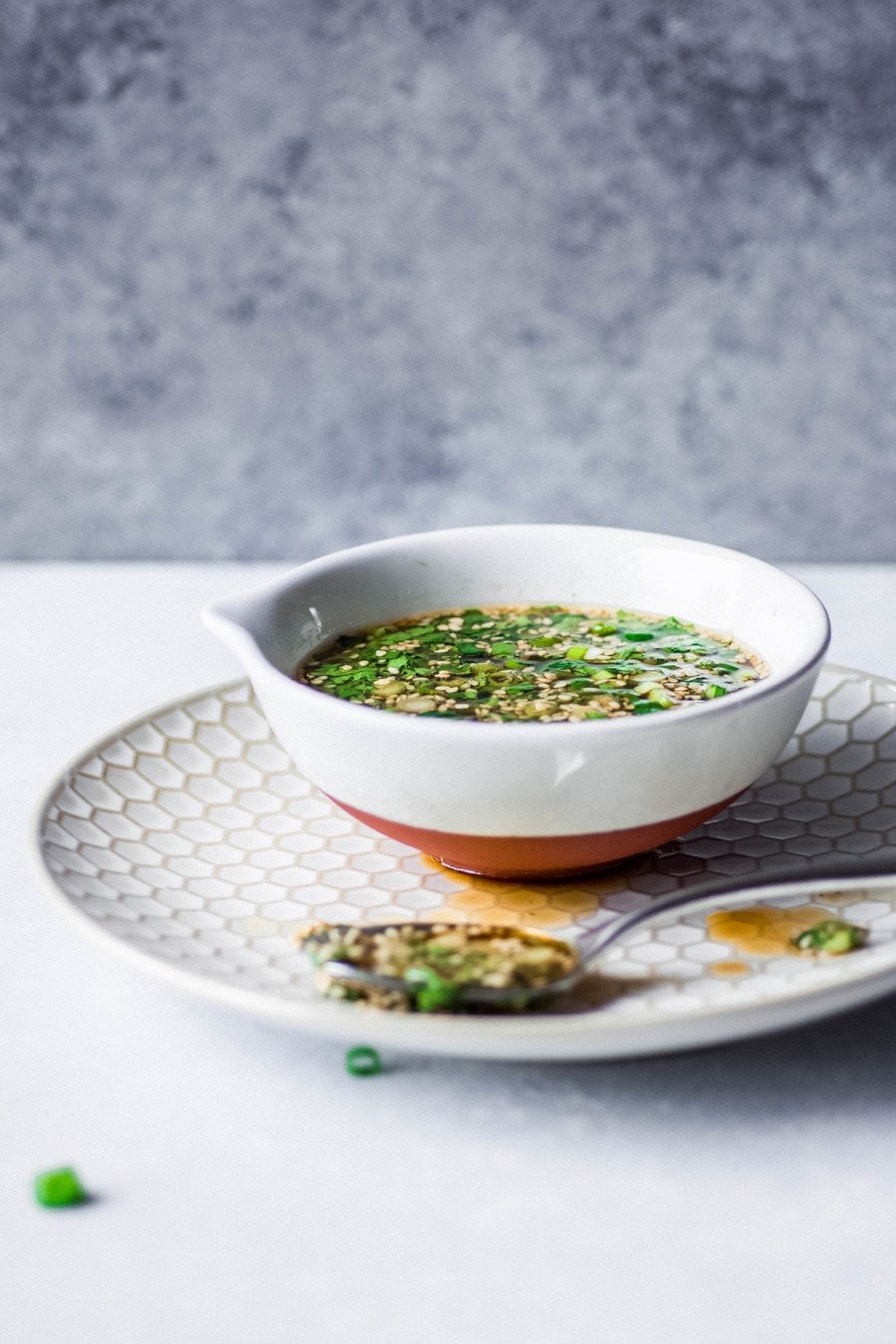 So here's my challenge to you! Make this sauce and add it to your dinner/lunch/breakfast and let me know what you ate it with! Snap a pic and tag me on instagram @nyssas_kitchen, or leave a comment below!
Print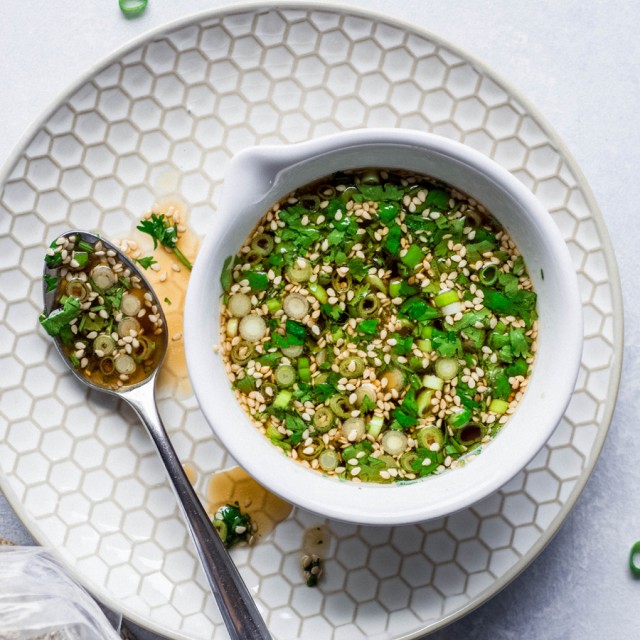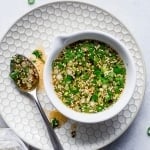 5 Minute Paleo Green Onion Cilantro Sauce {paleo + vegan + low carb}
---
---
---