Are you guys ready for the best + easiest veggie side dish to hit your dinner tables?! If the answer is YES than say hello to garlic charred green beans!! 👋🏼👋🏼👋🏼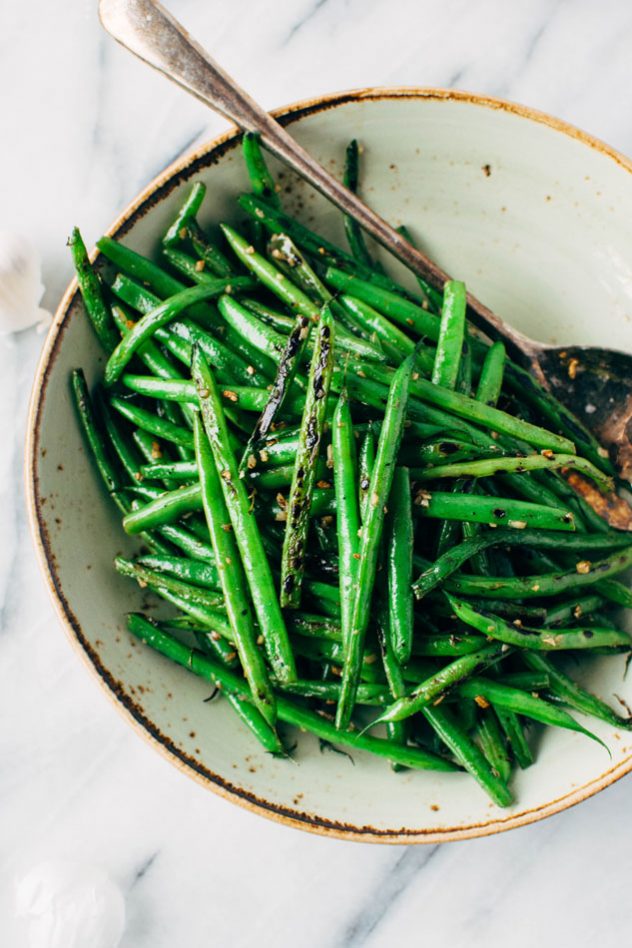 The first time I made these was when I was trying to make a green vegetable SO delicious that even a 5 year old would fall in love (#nannylife), and guess what? Totally worked. And now I'm in love with them, too.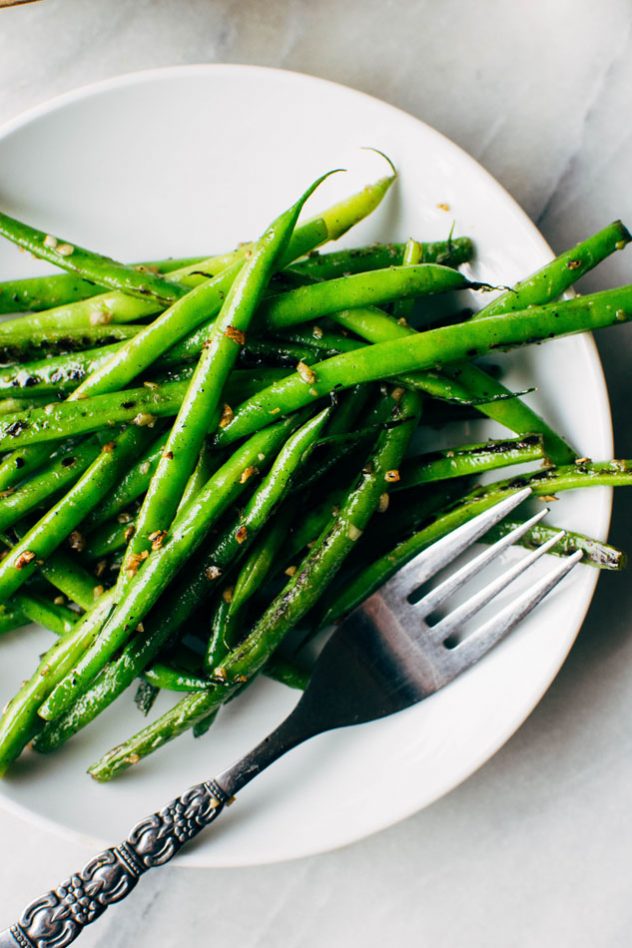 I'm going to get right down to it with this post – we're going to be about as short and sweet as the time it takes to make this fabulous dish, cuz there's not much to say except the basics! And that way you can get right along with cooking yourself up a batch of these tender, charred, garlicky green beans.