For YEARS I thought that since I didn't own a juicer (hellllo only-so-much-cabinet-space in my kitchen), the only vibrant and healthy green juices I would be enjoying were the $7 one's from fancy AF juice bars. Which, I admit, I do totally love. But unfortunately, my budget does not.
And so I finally got to thinking..
Can you make a delicious green juice without a juicer? 
And the answer, obviously, is YES! Otherwise this would be a pretty pointless post, right? 
And I ain't here to waste your time, no way. Not with delicious green juice on the horizon.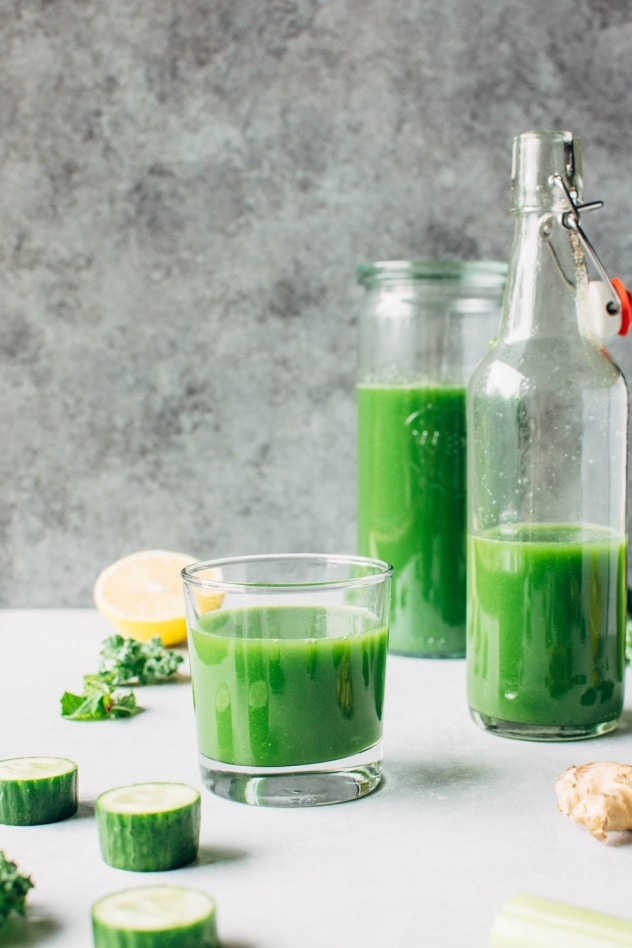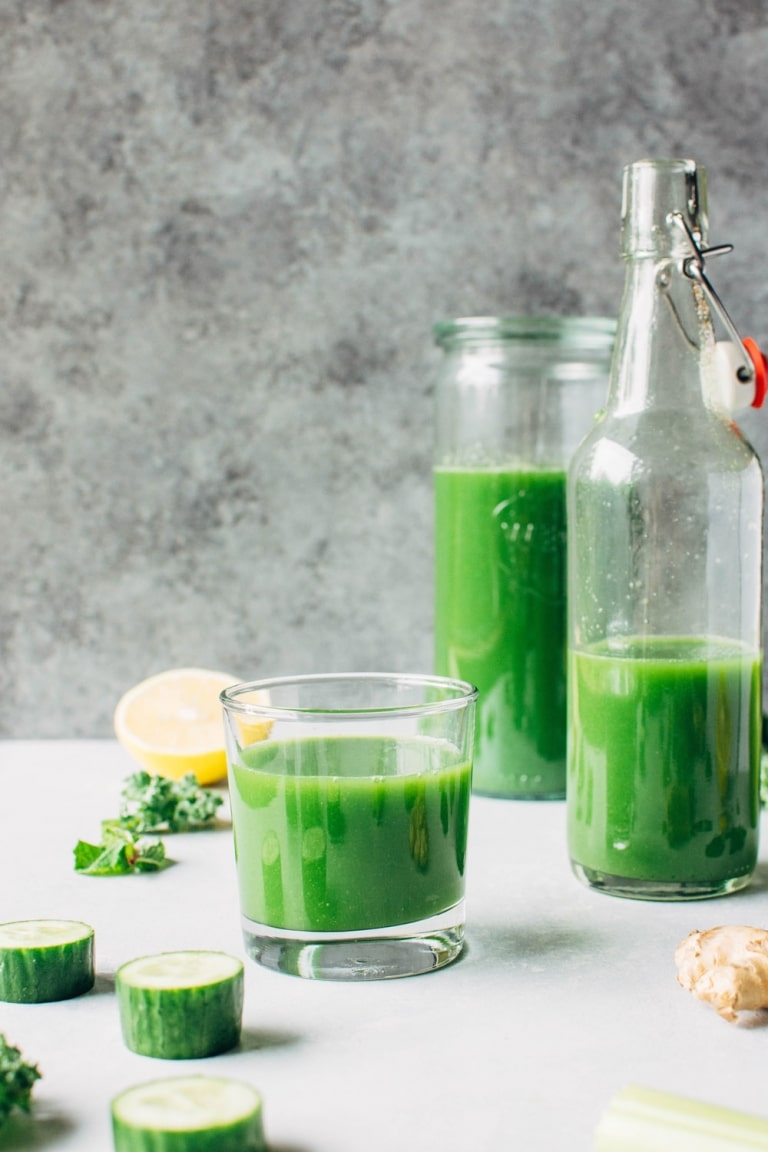 How do you do it? With a blender! And it's actually really easy. 
Can I get a hell yes for small kitchen victories + one more way to use your beloved vitamix! (or blendtec.. or ninja, or kitchenaid… don't wanna leave anyone out 😉)
And believe it or not, it ends up being just a biiiit more economical than a daily run to the juice bar. 
Okay maybe a lot more economical.
I haven't done the exact math, but based on a rough estimate: one batch of this recipe will run you about $7, which is about the same price juice bars charge for one juice 12-16 oz juice.
This recipe makes about 3-4 times that and is just as delicious.
BOO. YA.