These No Bake Cinnamon Roll Energy bites are made with only 7 ingredients and are naturally sweetened with dates! A healthy yet indulgent treat, they are soft and chewy, full of healthy fats and protein, and totally reminiscent of the ultimate breakfast pastry – the cinnamon roll! Without any of the refined sugar/wheat/dairy 💯 It's a real win/win.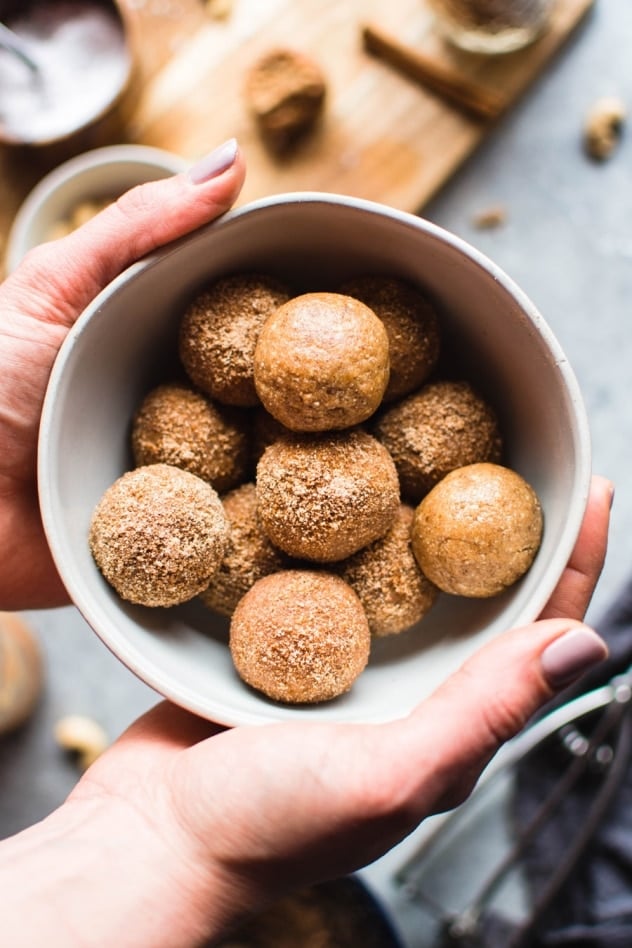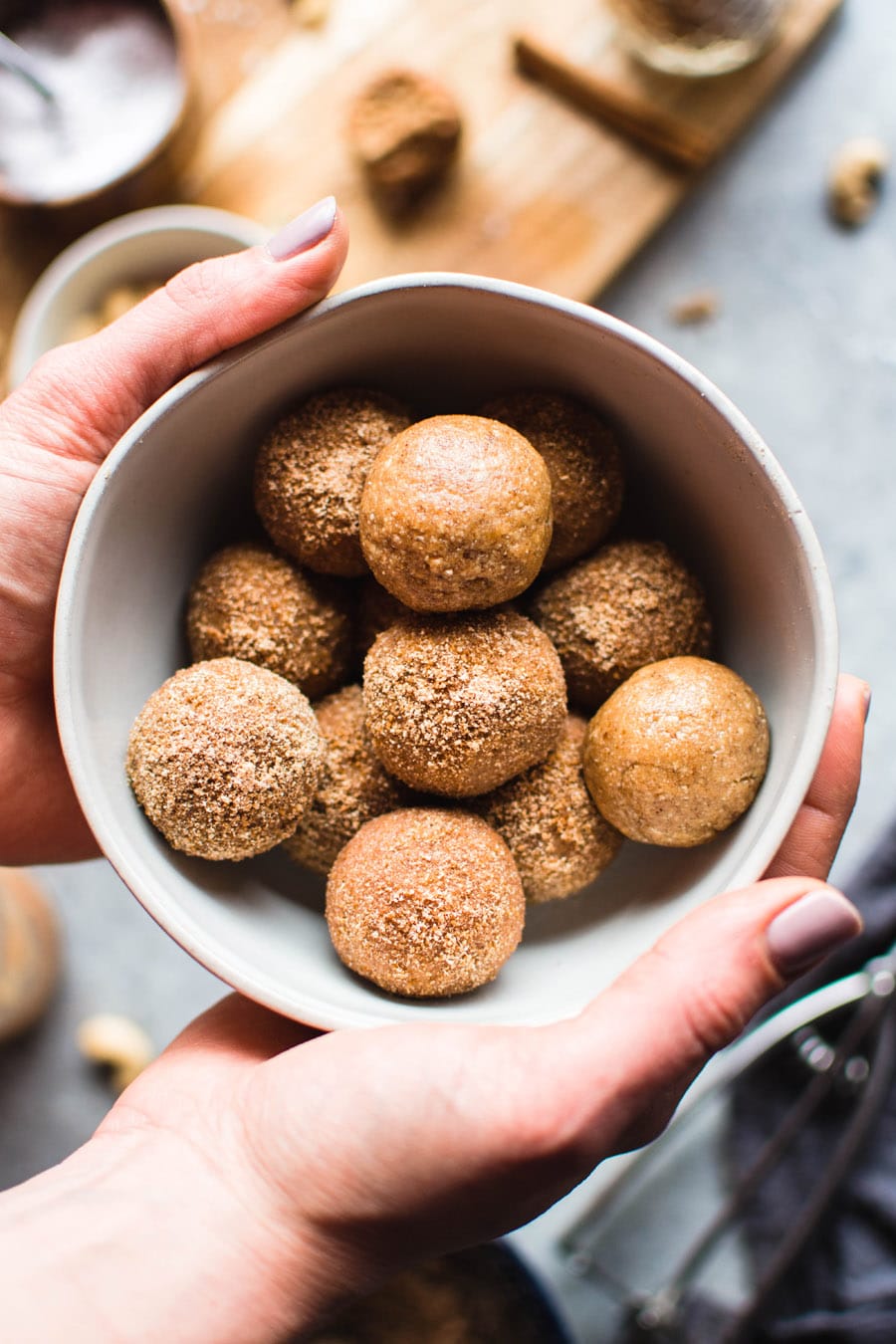 Guys! Hello and happy weekend! Are you ready to talk no bake cinnamon roll energy bites?!
For some reason, I felt a little strange sharing this recipe this time of year. Something about "cinnamon roll" sort of makes me think fall. But then I started thinking about it and I was like nooope, I'm pretty sure cinnamon roll ANYTHING is always going to be delicious and is totally appropriate year round. Ya with me?
So then I asked my friends over on Instagram just to make sure I wasn't the only one who felt this way, along with some of my trusted taste testers, and everyone seems to be pretty much the same page on the whole love of all things cinnamon roll AND energy bites AND anything yummy that's also NO BAKE (that makes them fit into the whole warm weather thing, right?) so HERE WE ARE! Getting ready to bite into the gloriousness of these crave worthy energy bites.
Hope you guys love 'em just as much as I do!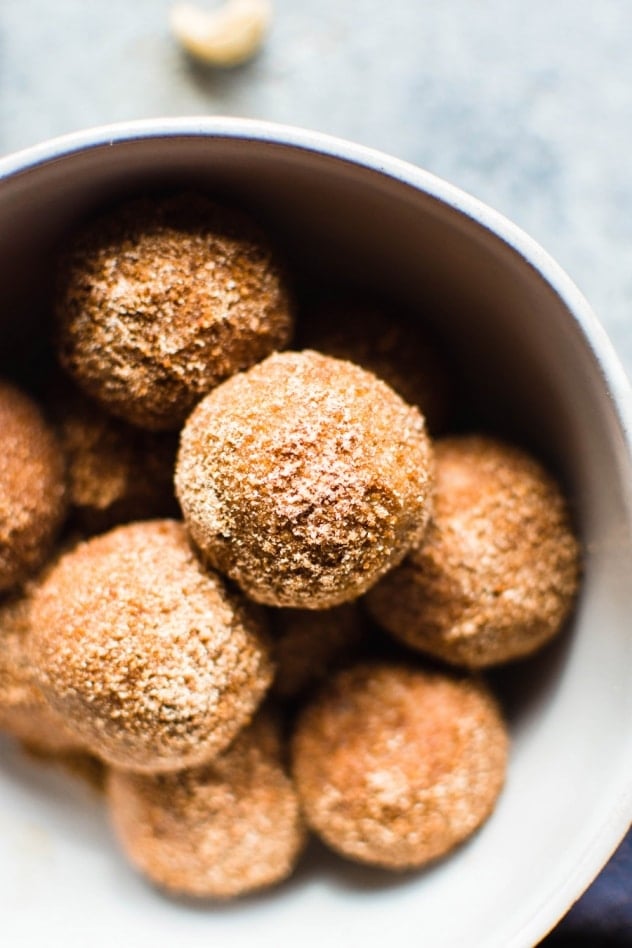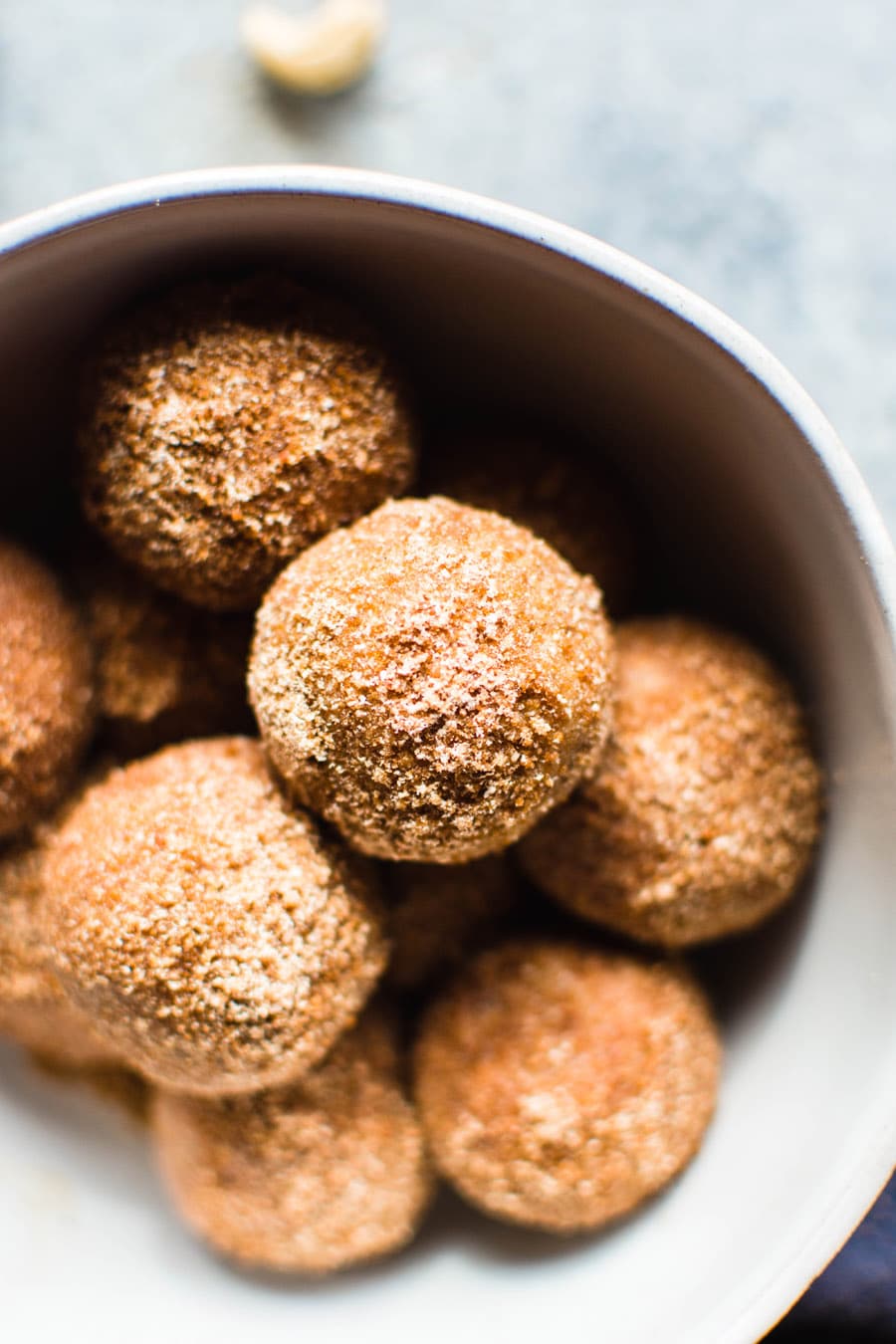 Continue reading →