---
dear rainbow coconut curry noodle soup with chicken,
I am totally in love with you.
and when my friends get to know you, I think they'll love you too.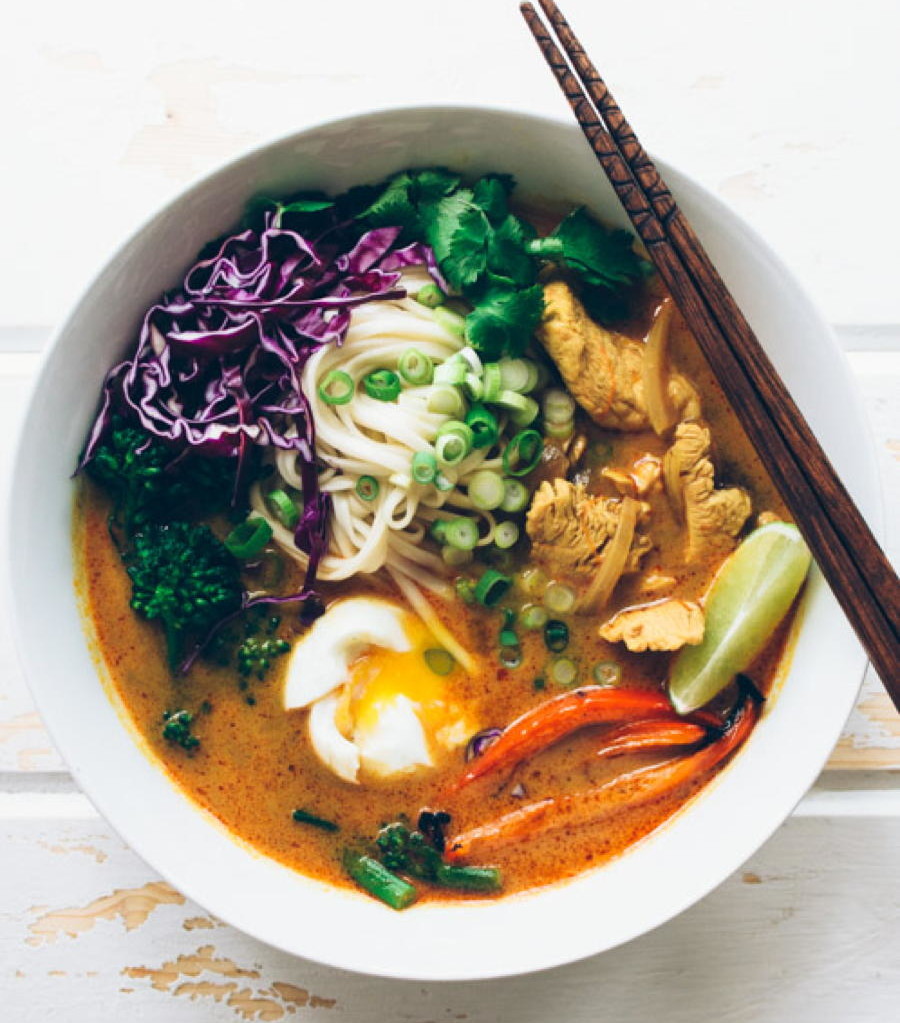 even though the pictures of you are kind of blurry because it's february and there is practically ZERO light coming through my window even at high noon. more like dark noon. *grumble grumble*
(exit monologue with rainbow curry noodle soup)
the lighting issue.
it really is getting better as we begin to eek our way out of the short winter days, but it's been a challenge for sure. I do use artificial lights sometimes but it just doesn't have that same oomph as really good natural light. I think if you've ever played around with a camera you know what I mean.
this past weekend though!? I made a bunch of delicious things and had lots of lovely light pouring in through the windows with which to photograph those delicious things (yay sun!) and I can't wait to share them with you.
but for now what I really need to do is convince you to make this amazing soup. because it is kind of the best thing EVER and it will totally brighten your day. it's super satisfying and it has been sitting in my inbox for more than is an appropriate amount of time for something this yummy to sit in my inbox! (sorry not sorry because, here you go!)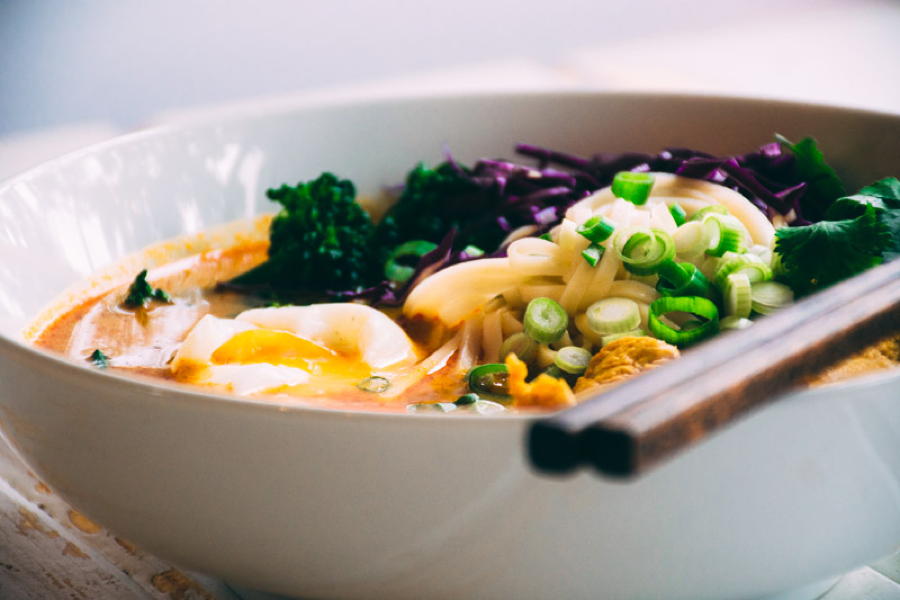 don't let the somewhat long list of ingredients frighten you away from making this soup. I know you've got this on lockdown because:
#1. you are a rockstar.
and
#2. it's really pretty easy once you get all your ingredients ready for the noodle rainbow veggie party. (aka rockstar dinner cooking sesh)
PLUS the resulting bowl is everything that coconut curry noodle soup dreams are made of. steamy flavorful slurp-worthy late winter comfort food at it's finest. srsly.
you can cook your eggs however you like eggs: for something like this I love on them boiled on the softer side so I usually go for the 5 to 6 minute mark. there's a great little article over at bon appetit on how to cook perfect boiled eggs. you can check it out here. don't even like soft boiled/boiled eggs? I have never been a person to look down on a fried egg in any way-shape-or-form (obviously) so if that's more your style then I will totally be cheering you on.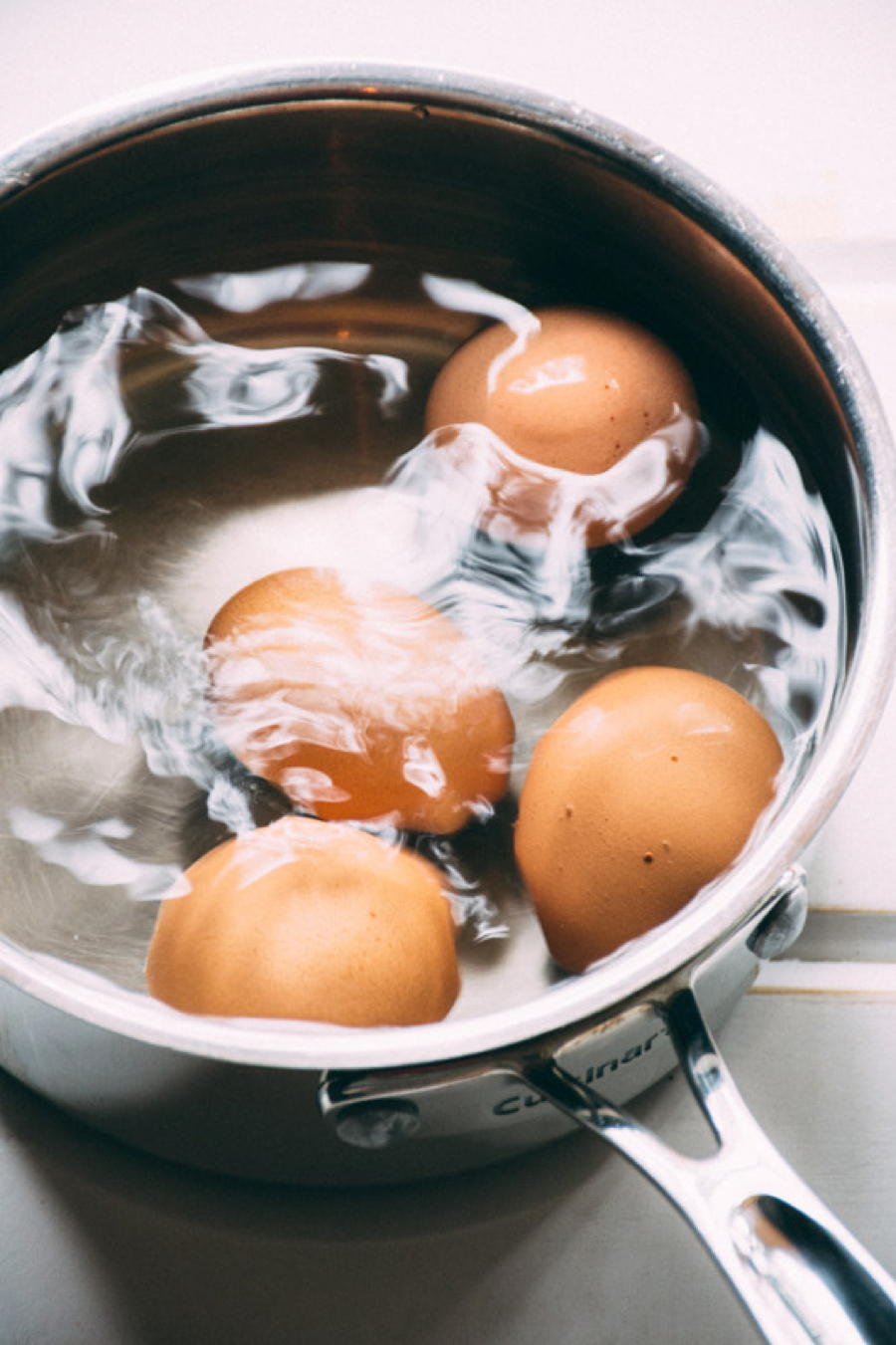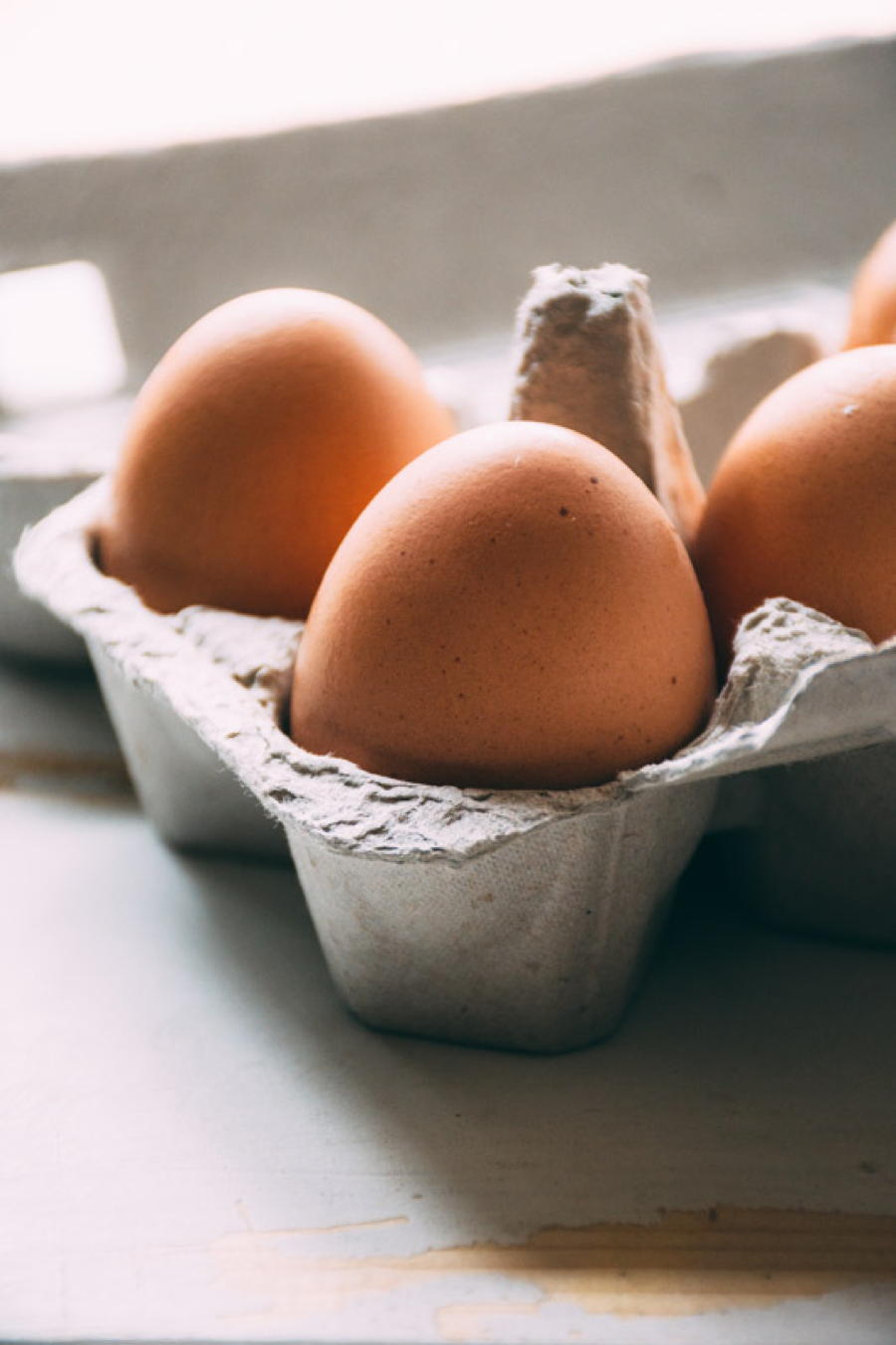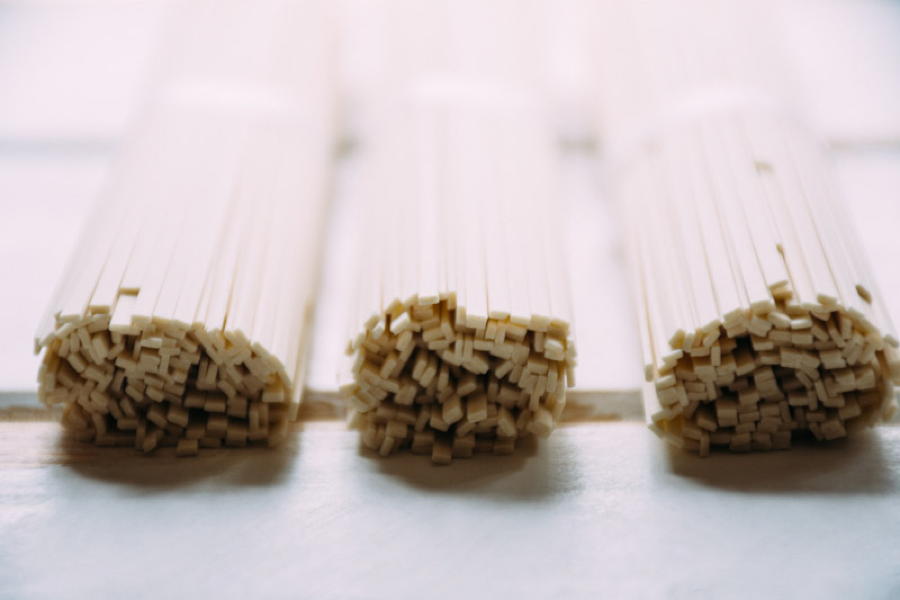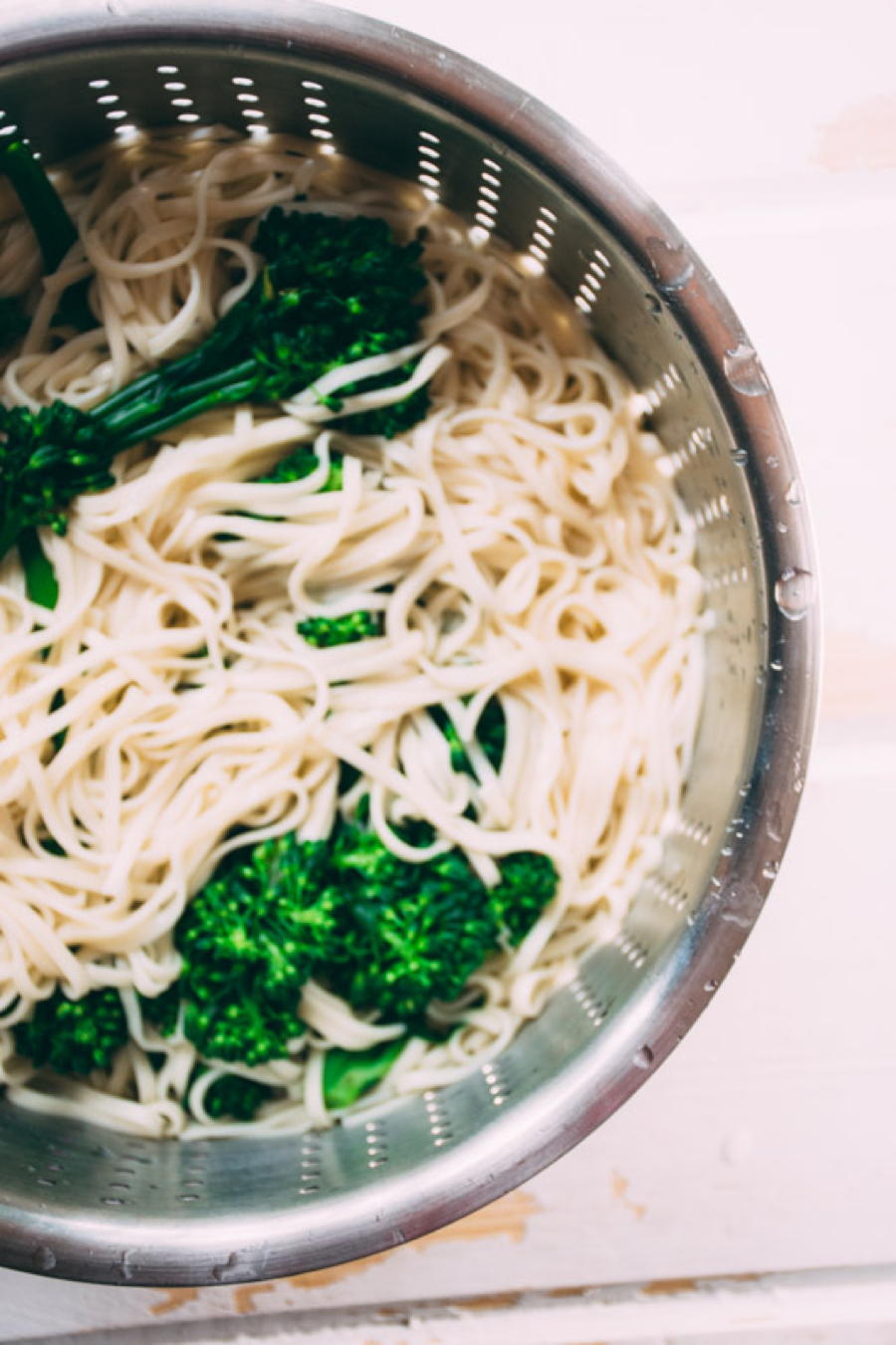 the flavorful soup base starts with lots of delicious aromatics: red onion, garlic, ginger, turmeric, red curry paste and even a bit of curry powder for extra zip. the thinly sliced chicken is then cooked in these spices before adding some chicken stock and coconut milk. mmm.
*for a vegetarian version you could totally leave out the chicken and sub veggie broth for the chicken broth. there's so much flavor going on here you won't really be missing out*
and while all of this is simmering away and making your mouth water (+ hungry people peek their heads into the kitchen) you prepare the rest of the goodies.
red peppers are charred, noodles are boiled with your greens and garnishes are chopped up. don't leave out the lime! it takes all the flavors to the NEXT LEVEL!
it all comes together in the most beautiful-delicious-satisfying bowl of rainbow coconut curry noodle soup that you've ever laid your eyes on; richly flavored coconut broth, perfectly cooked noodles, a yolk that gently folds into the steaming broth and all the fresh, punchy garnishes that you could ever desire.
👇🏼👇🏼👇🏼 ultimate win 👇🏼👇🏼👇🏼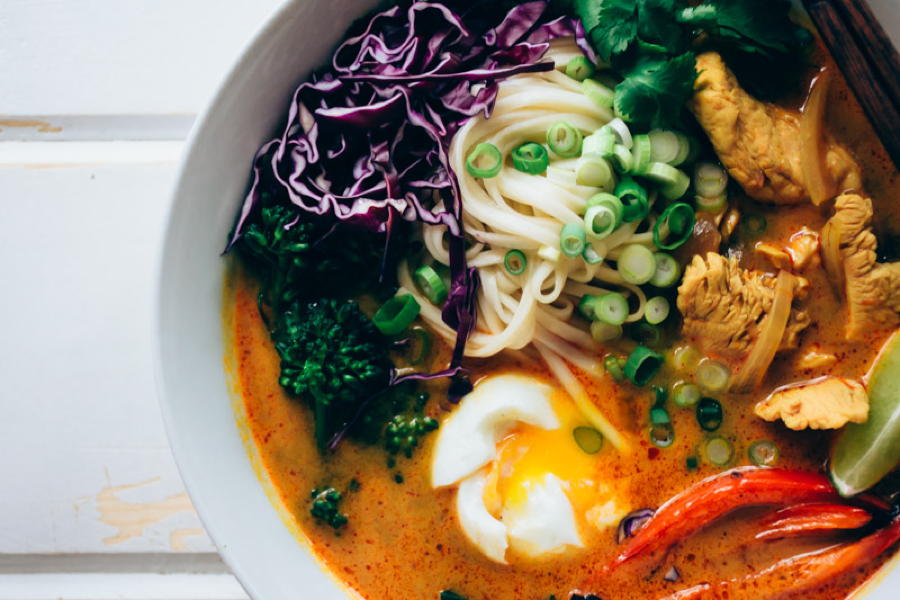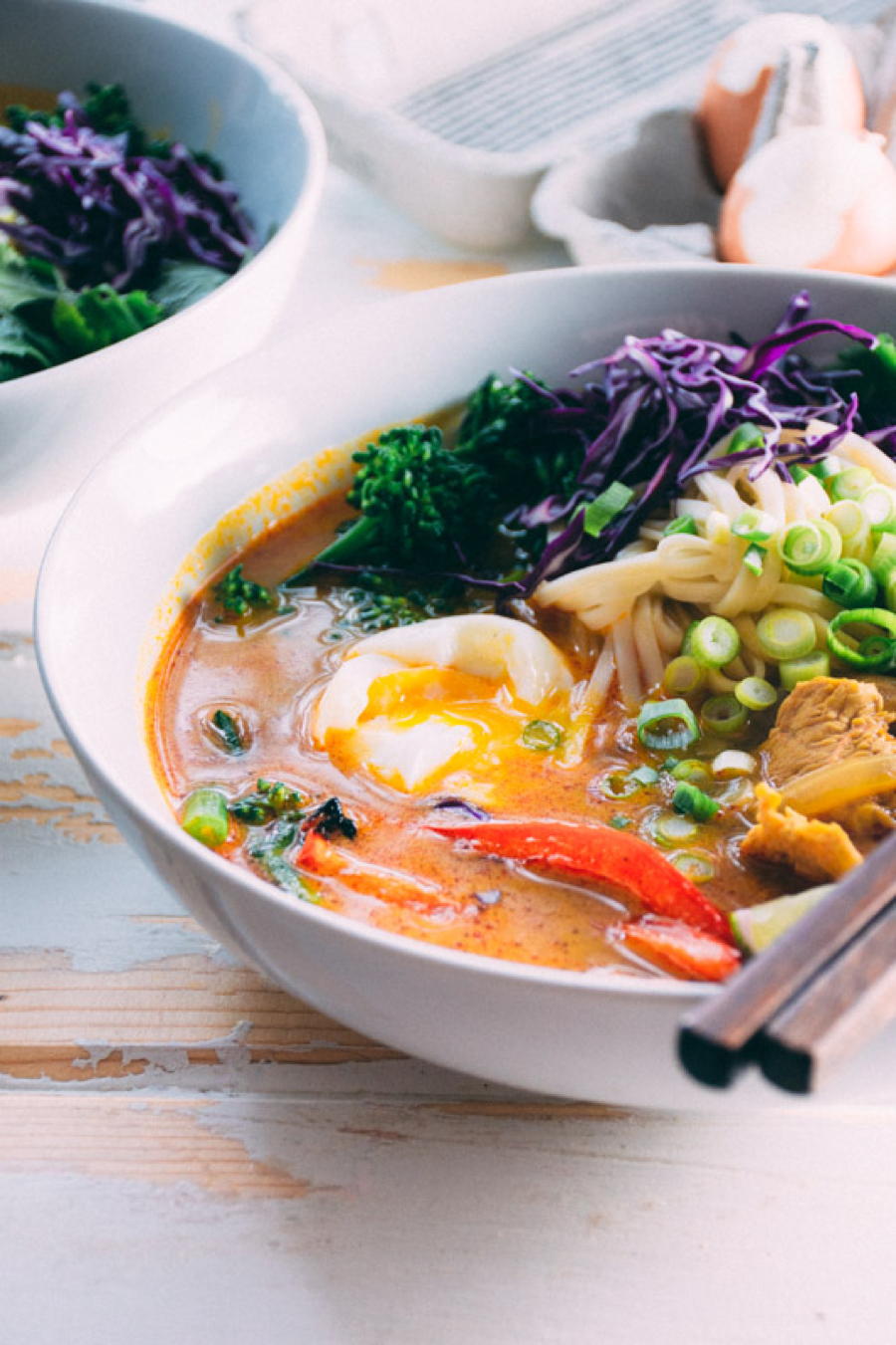 this recipe is a bit of a mash up between two curry soup recipes I've loved from two of my favorite bloggers; Pinch of Yum and The Woks of Life. you can find those original recipes here & here. thank you both for your continued inspiration and delicious food 😍.
did you make this recipe? I would love (!!) to know how it turned out for you! when you rate my recipes and leave feedback it helps me continue to improve my recipes for you. you can leave me a comment below, or snap a picture and post it to instagram with the tag @nyssaskitchen or hashtag #nyssaskitchen! xo
Print
rainbow curry noodle soup with chicken
---
Author:

Nyssa Tanner

Total Time:

45 minutes

Yield:

4

servings

1

x
Description
a satisfying and easy curry noodle soup made with chicken, udon noodles, red curry paste, garlic, ginger, turmeric, onions, red peppers, broccolini, soft boiled eggs and finished with cilantro, green onions and shredded red cabbage. super delicious and could be easily adapted to be vegetarian or gluten free!
---
1

lb chicken breast thinly sliced across the grain (like this)

1 1/2

tbs sesame oil

1/2

red onion, thinly sliced

2

cloves of garlic, grated or finely chopped

1/2 tsp

ginger, grated or finely chopped

2

tbs red curry paste

1/4 tsp

turmeric

1/2 tsp

curry powder
fresh ground black pepper

32 oz

chicken stock
one

13.66 oz

can coconut milk

2

tbs brown sugar

1

tbs fish sauce

3

tbs soy sauce
salt to taste

9.5 oz

package of udon noodles

1

bunch broccolini (or about

3 cups

of a hearty green)

1

large red pepper, cut into thin slices

1 tsp

olive oil
pinch pf sea salt

4

soft boiled eggs
for garnish:
chopped cilantro
sliced green onions
shredded red cabbage
lime wedges
---
Instructions
heat sesame oil over medium heat in a large soup pot. add red onion and cook until starting to soften – about 5 minutes.
once onions soften add grated garlic, ginger, red curry paste, turmeric and curry powder. cook, continuously stirring for about 1 minute, until spices are fragrant. add thinly sliced chicken and stir to coat. cook for a few minutes, until chicken is opaque.
add chicken stock, coconut milk, brown sugar, fish sauce, and soy sauce. taste and adjust if necessary. bring to a simmer. cook for about 10 minutes.
while soup simmers prepare the rest of the ingredients:
cook eggs according to your liking. I prefer them to be on the softer side so I usually go for the 5-6 minute egg, but you could cook them however you like. here's a great time sheet tutorial for boiling eggs.
heat oven to a high broil and toss sliced red peppers 1 tsp olive oil and a pinch of salt. broil for about 3-5 minutes, until they still hold they're shape but are slightly charred on the tops.
bring a large pot of salted water to boil and cook udon noodles according to package instructions. 2 minutes before they're done add the greens to cook briefly. drain, rinse quickly with cold water and divide noodles, greens and charred red peppers among 4 bowls.
top with hot curry broth + chicken, boiled eggs, and garnish with green onions, cilantro, and thinly sliced cabbage. finish with a squeeze of lime to taste and serve immediately.
*if you're not serving all of the soup right away keep the noodles and greens separate from the soup + chicken base so the noodles don't get too soft in the broth. because nobody likes a soggy noodle.*
Prep Time:

15 mins

Cook Time:

30 mins

Category:

soup