This naturally sweetened strawberry mint shrub is made with juicy seasonal strawberries, fresh mint, white balsamic vinegar, and honey! It's a brilliant bright and tart base for refreshing drinks that you'll enjoy all summer long. Plus! With this post I'm teaming up with Saffi Foods to give away an incredible line up of their DELICIOUS oil's and vinegars! Read on to get the scoop and snag your entry!  ⬇
*GIVEAWAY NOW CLOSED*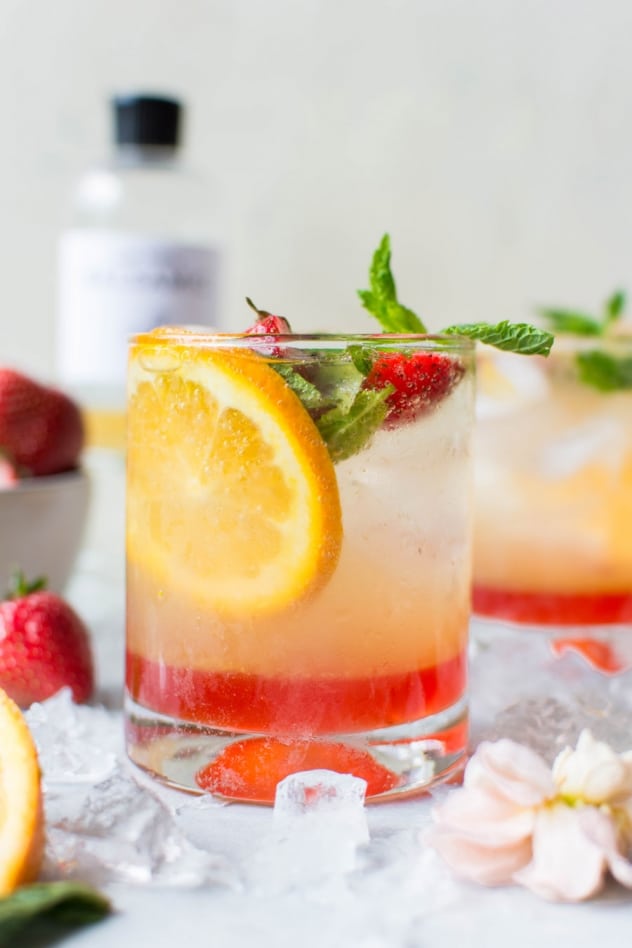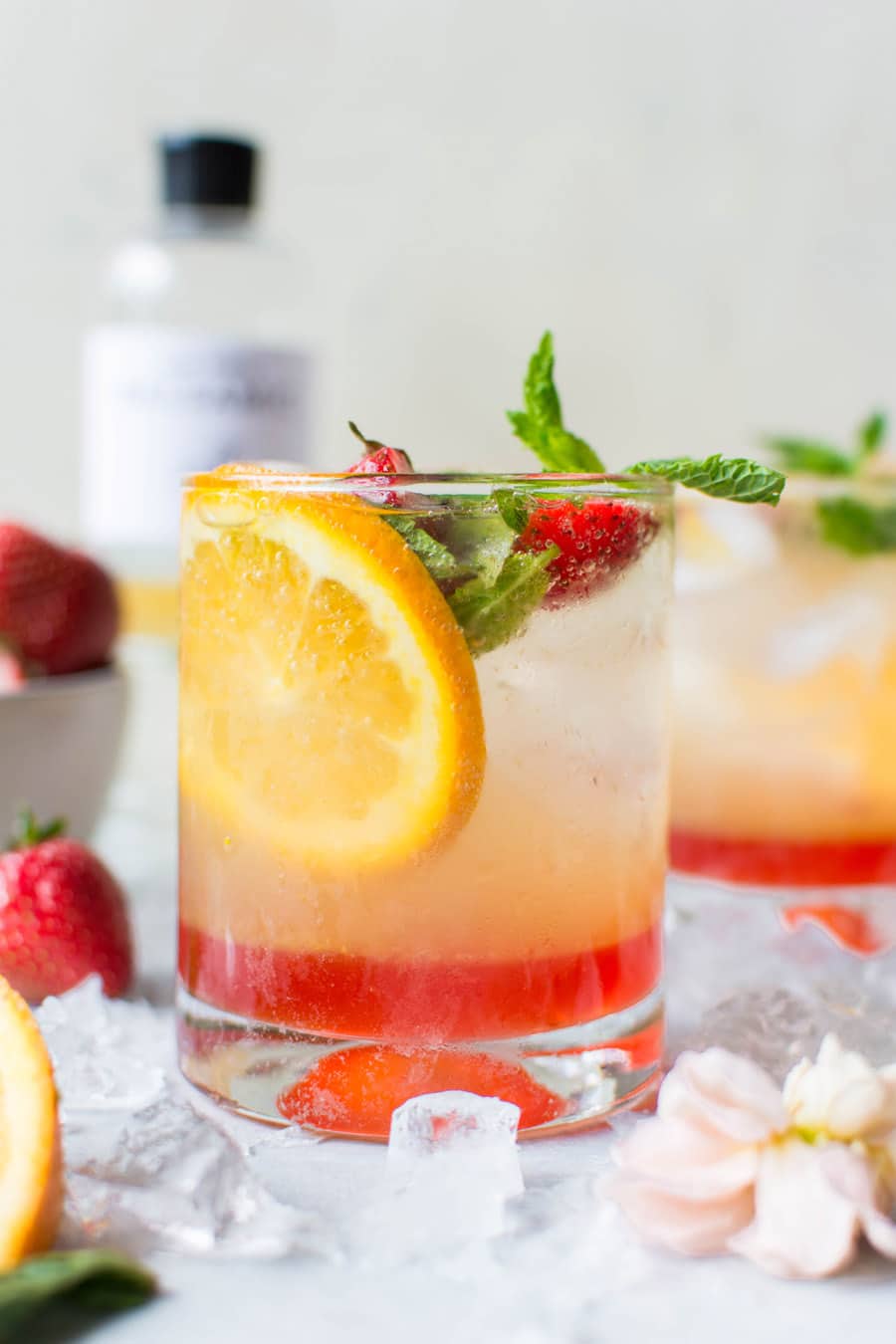 You guyssss! It's officially summer (Insert happy dance here) 🙂
It always feels like summer is real when my number one priority becomes finding and enjoying allllll the delicious drinks. Who can relate? IMHO yummy drinks = one of life's greatest joys. Especially during the heat of the summer 🔥
Give me sparkling water with a big ol' wedge of lemon, fresh pressed juices every color of the rainbow, maple sweetened vanilla cold brew by the gallon (finally this year-round-cold-brew drinker can enjoy it without all the weird looks! 😛) and I am happy as can be.
And because of that stunner of a drink right up there ⬆ I'm also definitely adding some refreshing vinegar based fruit shrubs to the mix this summer too 
Have you guys every tried a fruit and vinegar shrub?!
They are SO good. 
This naturally sweetened strawberry mint shrub is:

The PERFECT balance of tart + sweet
MEGA Refreshing
PACKED with juicy strawberry flavor
a SERIOUSLY pretty shade of ruby red (that matters, right?!)
I honestly don't know how you could not love it. Even P (my love), who is not at all a fan of anything remotely "vinegary" is super into it!
Basically what I'm trying to say is this shrub = summer hydration goals.