Morning cup of green tea? you just got a serious upgrade. a creamy, dreamy honey sweetened upgrade. bulletproof matcha latte style.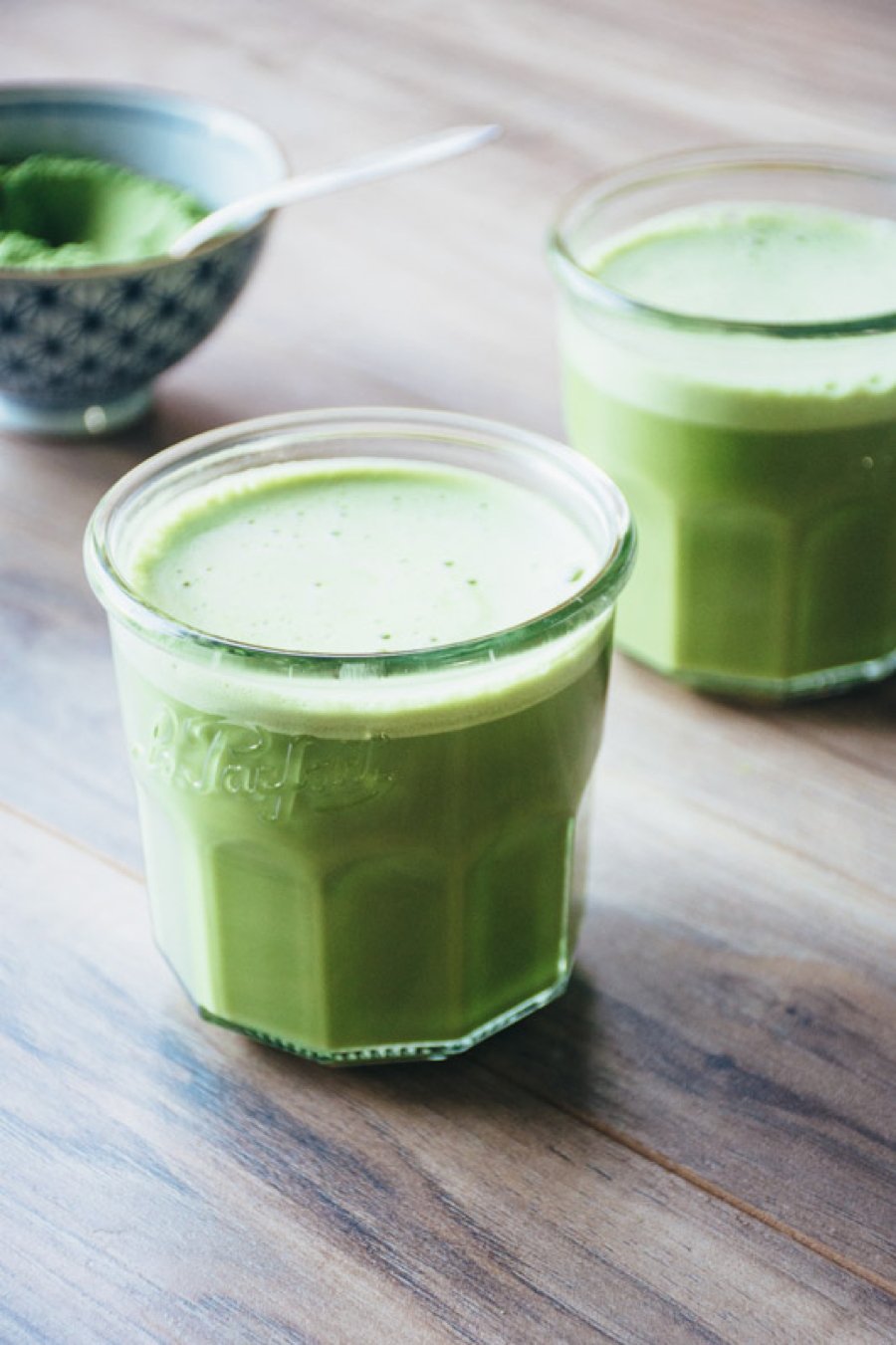 This green tea is much more than just a slightly caffeinated hot beverage to perk up your morning vibes – matcha, if you've never been acquainted, is the ground powder of a whole japanese tea leaf. which means much more of the nutritional content of the stuff is retained and passed on to you, the soon-to-be-healthy-green-latte drinker!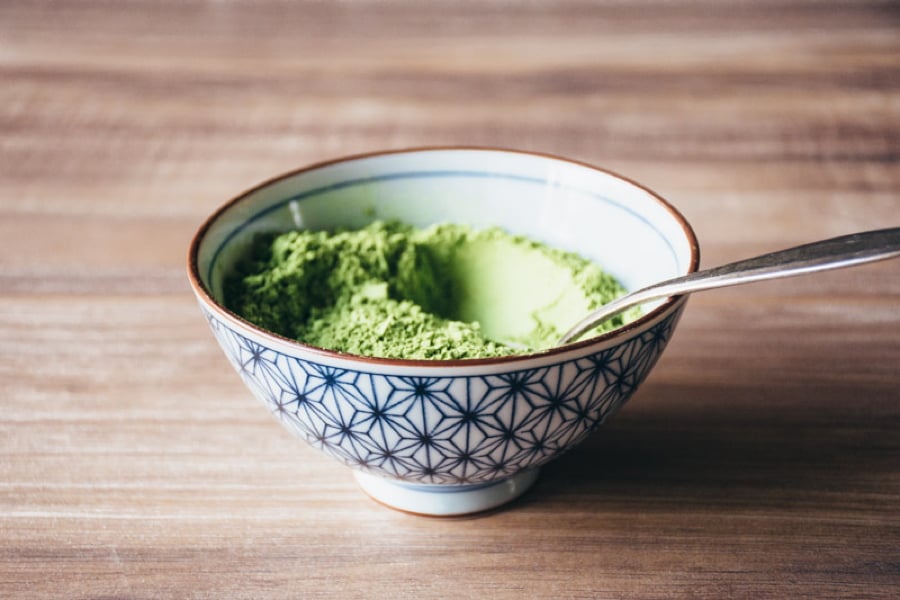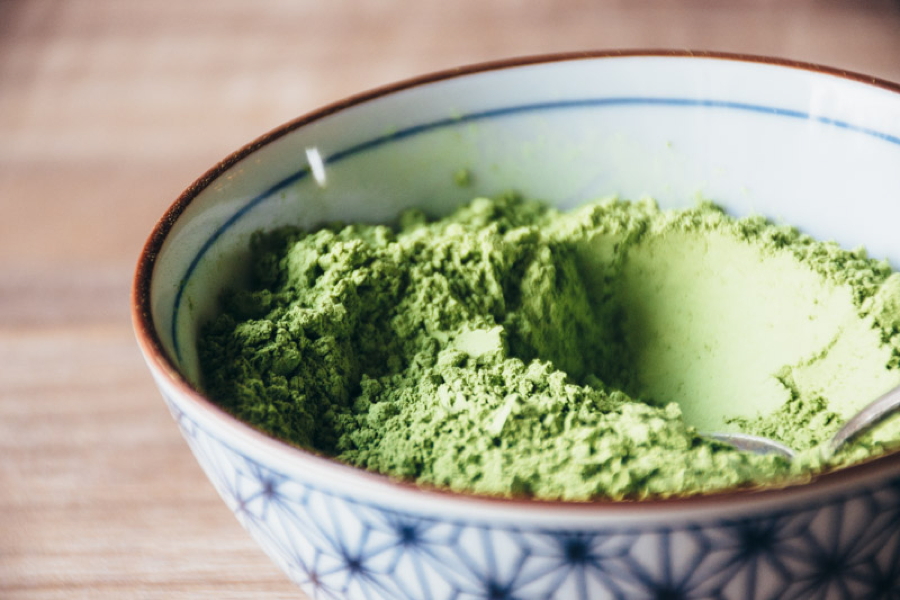 It's been a daily part of the healthy life/happy self routine that I've taken on, as recommended by my friend and nutritionist Ali Miller at Naturally Nourished, to help regulate my neuro-hormones and boost my adrenal function. besides those long term positive impacts that matcha can have on your body, it also offers a lovely boost of energy + focus without the usual crash and burn that can sometimes accompany too much coffee (I know we've all been there).
PLUS! the coolest thing about matcha is that it contains an amino acid called L-theanine – aka meditation brain wave food! as described by Ali;
L-theanine stimulates the production of alpha waves in the brain those found in deep meditation, and is associated with relaxation and mental alertness, as well as influencing dopamine and serotonin our feel good neurohormones. Unlike other calming agents, L-theanine doesn't cause drowsiness.

Ali Miller, RD
Pretty cool, right?!
So when you pair the super power of these lovely green powder with the additional energy boosting elements of coconut oil, grass fed butter, sprouted pumpkin seed butter and antioxidant rich raw honey? watch out world, (excuse me, coming through!) you've got a SUPER superfood in that warm mug you're holding.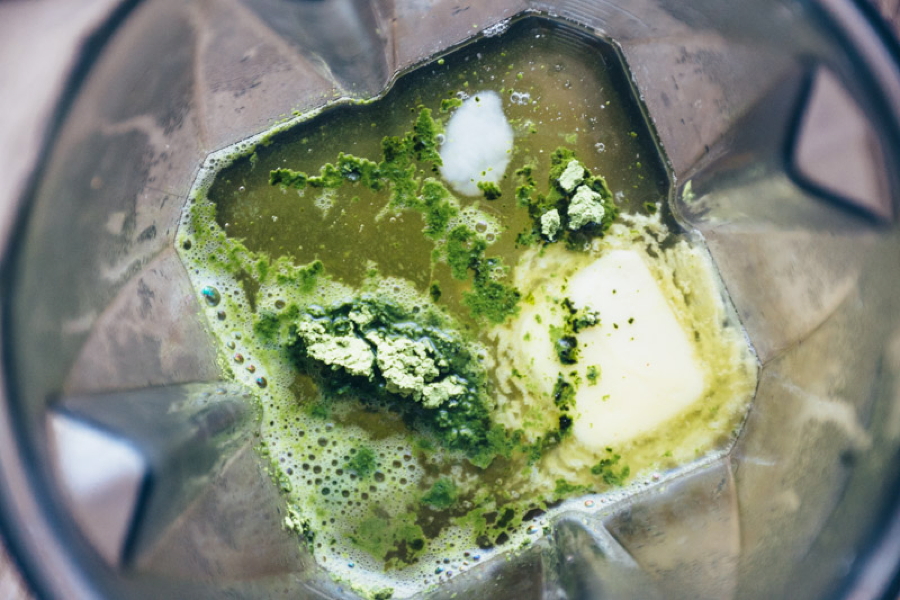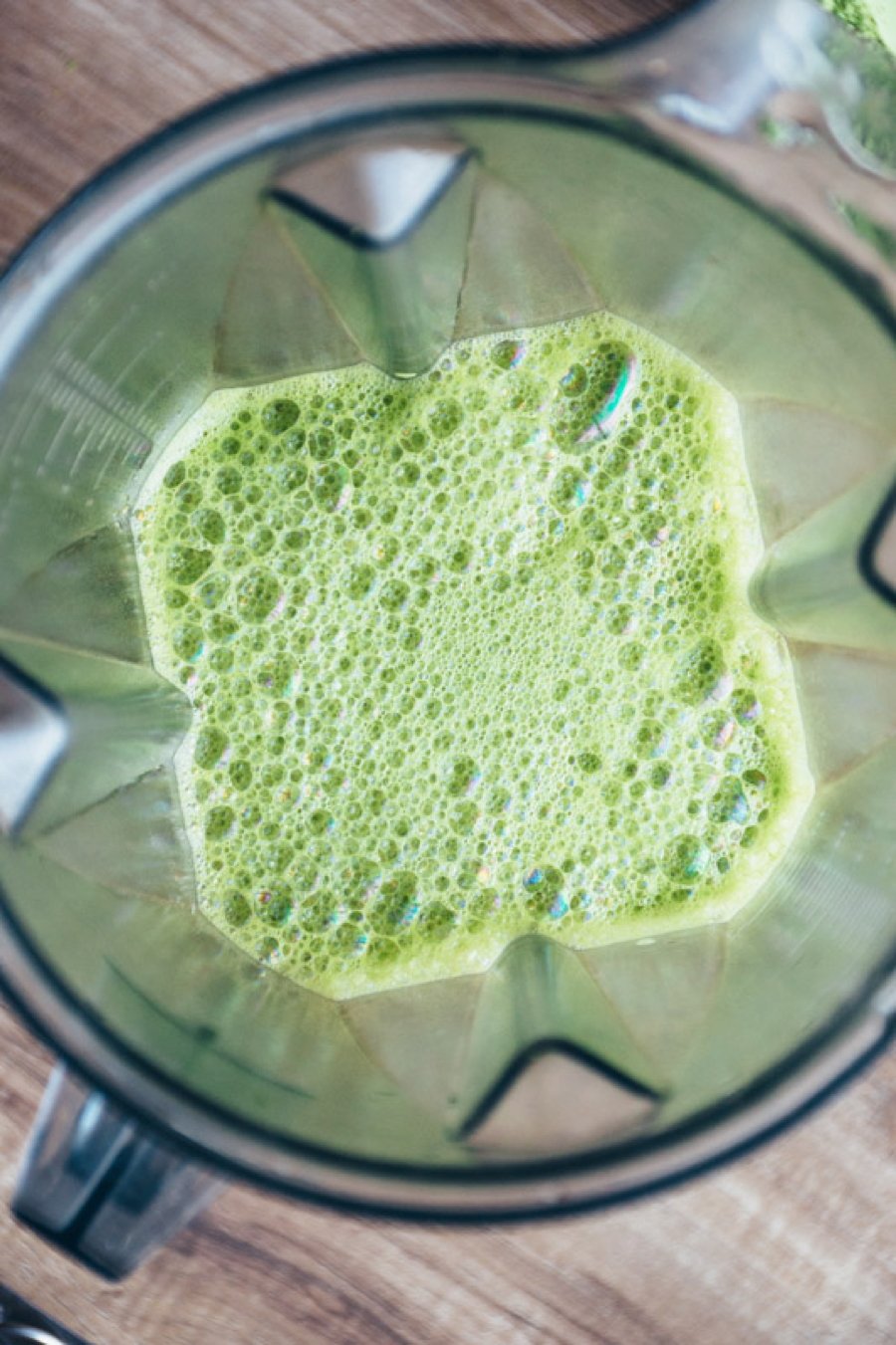 (please excuse the choppy nature of my FIRST EVER GIF!!!! 👏🏻👏🏻👏🏻 I'm going to have to practice shots like that a few more times so you guys don't get too dizzy!)
The instructions for making this dreamy bullet proof matcha latte are pretty basic. you just put everything in the blender and give it a good whirl until it's fully blended and nice and frothy. the one ingredient that might vary according to your preference/what you have on hand is the pumpkin seed butter. it could be subbed out for another nut/seed butter of choice, or left out all together, or you could just start with a nut milk instead of water in the first place if you have some on hand. basically it's addition acts as though you're making the latte with a nut milk instead of hot water, and so will add an additional creamy factor. but since you're already blending the matcha with coconut oil and butter, and those fats emulsify with the water, it will be creamy no matter which direction you go. in these photos I actually left out the pumpkin seed butter and as you can see it looks like it's doing just fine without it 😉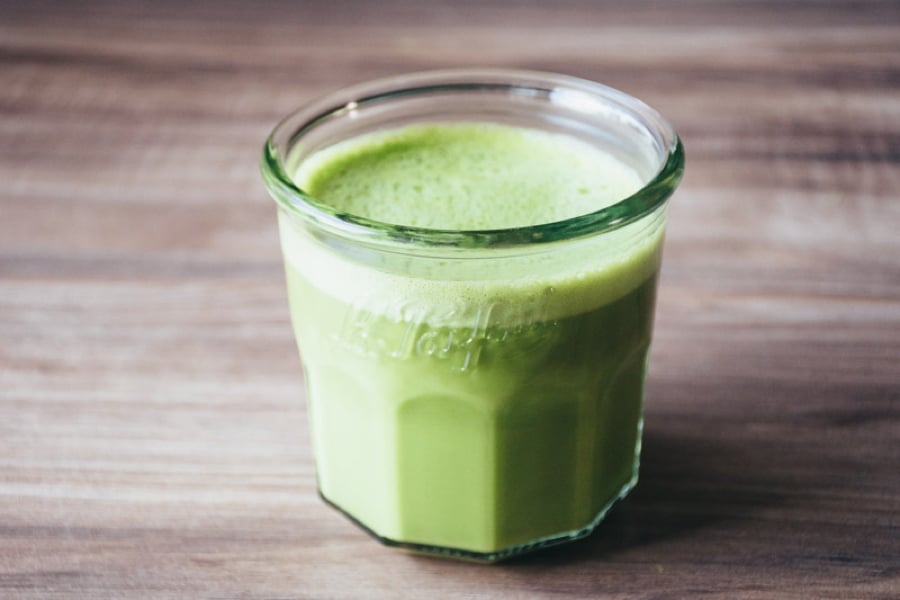 Here's a superfood cheers to you, friends! I hope you enjoy this warm, health boosting treat as much as I do. 💚
did you make this recipe? I would love to know how it turned out for you! when you rate my recipes and leave feedback it helps me continue to improve. you can leave me a comment below, or snap a picture and post it to instagram with the tag @nyssaskitchen or hashtag #nyssaskitchen! xo
Print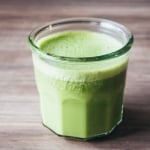 bulletproof matcha latte
---
Author:

Nyssa Tanner

Total Time:

5 minutes

Yield:

2

servings

1

x
Description
bulletproof matcha latte – a healthy, nutrient dense, energy boosting and delicious hot beverage made with matcha green tea powder, coconut oil, grass fed butter, vanilla extract and lightly sweetened with honey. recipes makes 2 servings.
---
22 oz

boiling water

2 tsp

nut or seed butter of choice (can be left out for a slightly less rich version, or you can substitute your favorite nut/seed milk heated up for the boiling water)

1 tsp

vanilla extract
big pinch of sea salt
about

1 1/2

tbs honey, more or less to taste (or another natural sweetener)

1 1/2

tbs coconut oil

1

tbs grass fed butter (may omit for vegan option, adding a little more coconut oil)

1

heaping tbs matcha powder
---
Instructions
add all ingredients to your blender and process until fully combined and frothy. to avoid accidental burns from the hot liquid you can place a folded kitchen towel over the top of the blender and hold down tightly before blending.
Prep Time:

5 mins

Category:

beverage, tea