nothing says hiii fall 👋🏼 quite like a big bowl of kimchi and buckwheat noodle egg drop soup.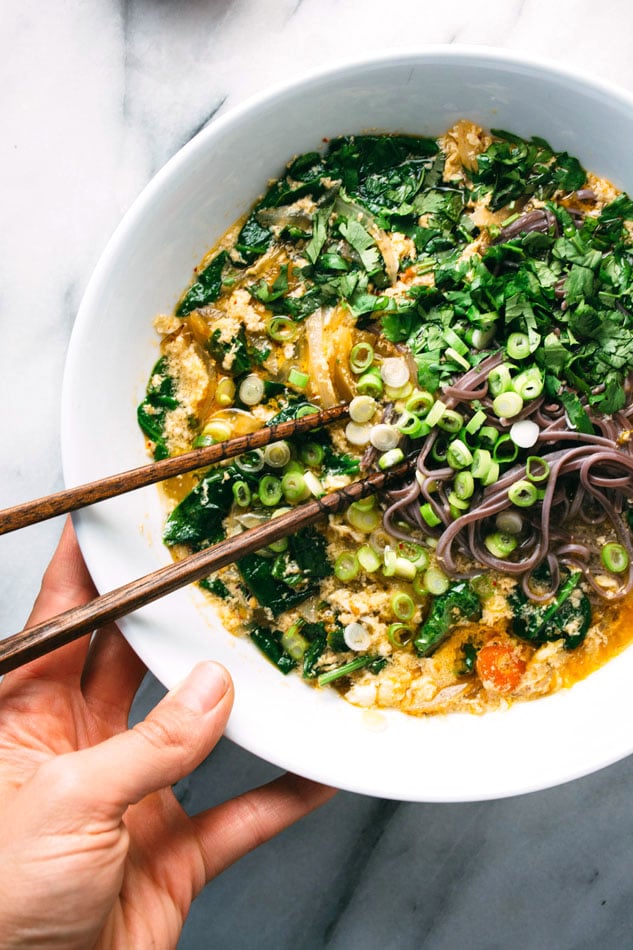 even on sunny days, here in Seattle, the crisp chill has crept into the air and the leaves have changed to stunning tones of red, yellow and orange.
pumpkin spice and cinnamon apple everything are everywhere.
my (sweater-clad) arms are open and ready for these autumn tones, temps and flavors, and this soup, warm, rich in flavor, packed with tonifying greens, herbs and green onion with a little spice that's mellowed out with luxurious coconut milk, fits right in.
I have totally been on a kimchi-kick lately, and it's pretty much the best thing that's happened to my soups, stews, and fried eggs. especially when you find one that seriously rocks like this one that I am OBSESSED with👇🏼👇🏼👇🏼
it's made with only the good stuff; no MSG, and plenty of bangin' flavor in your mouth. chopped up it makes an excellent and probiotic rich addition to just about any savory application.
especially soup.
Continue reading →