During the colder months, nothing feels quite as encouraging as a bubbling, hearty casserole. In this week's edition of comfort food devotion I bring you just that – paleo italian shepherds pie with bolognese sauce and whipped parsnips!
So good, you guys.
Can you tell that besides being obsessed with comfort food lately I'm also kinda head over heels for parsnips? I hope you guys like 'em too!
If not, you could choose your own adventure by topping this bad boy off with the more traditional option of potatoes (I did actually sneak a few potatoes into my recipe, too), sweet potatoes, or even cauliflower mash for a tasty low carb option!
I'm always about that "make it your own" thing.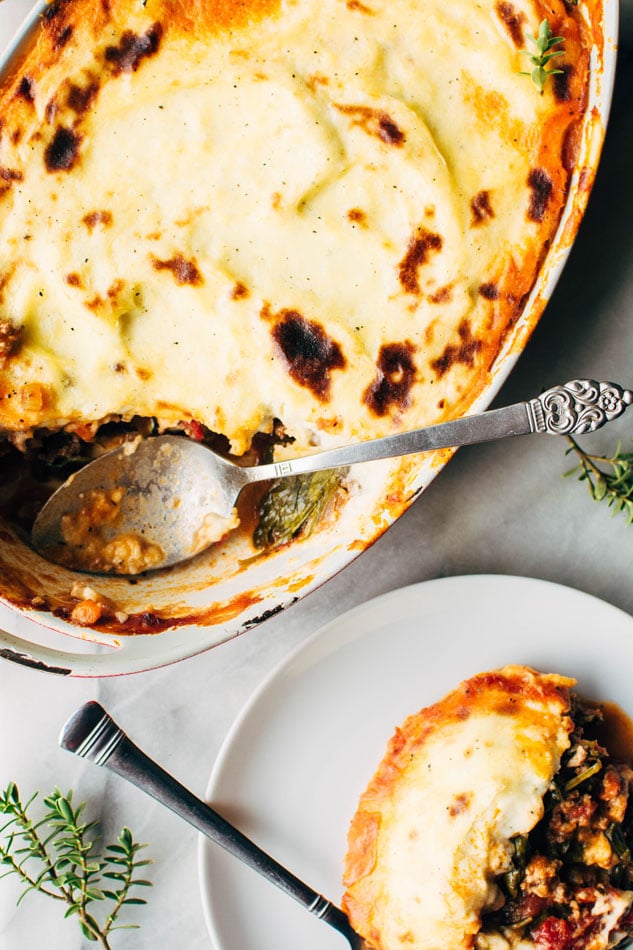 I've made a giant pan of this casserole twice in the past month. The first time I just jotted down ingredients without really taking great notes on cooking times // methods. But the 2nd time I knew I had to do a little bit better because I just HAD to share it with you!
The best things in life are shared, right?