These cardamom caramel and pear cookie crumble cups are made with fragrant pears simmered in a cardamom and cinnamon spiced coconut sugar caramel. Served with your favorite dairy free vanilla ice cream and Simple Mills crunchy toasted pecan cookies. A crazy delicious seasonal dessert that is naturally sweetened, vegan and paleo friendly!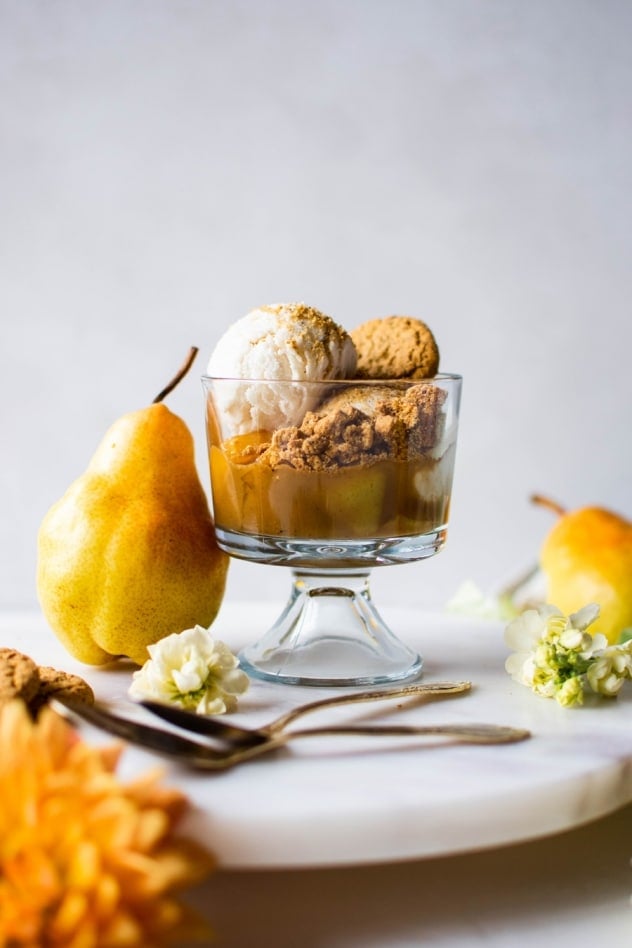 Ohhh my MY. These cardamom CARAMEL and pear cookie crumble cups (say that three times fast!) are like a giant dessert hug from all that is fall and I am SO excited to share this easy and incredibly splendid recipe with you.
THEY ARE BEYOND, YOU GUYS. I know I say that sort of thing a lot around here, but uhhhh my goodness.
They are perfectly fall in every aspect of their dessert-ness and I'm literally obsessed. Plus they are made with only one pan and ready in 30 minute so I just know you're gonna love 'em.
And then we can be obsessed together and have dinner parties where we serve cardamom caramel and pear cookie crumble cups for dessert and everyone else is gonna fall in love with them toooo.
Sound like a plan? 😉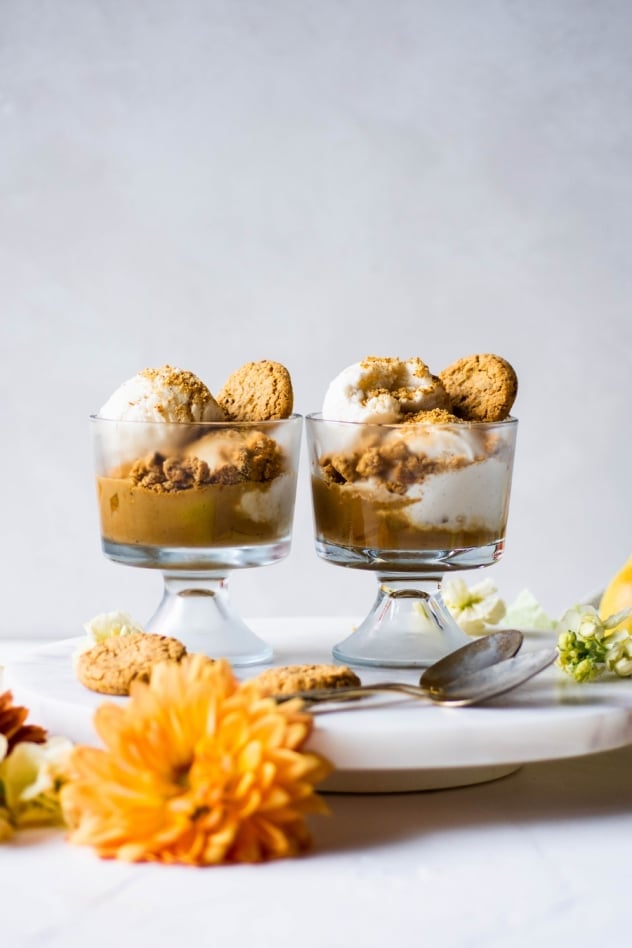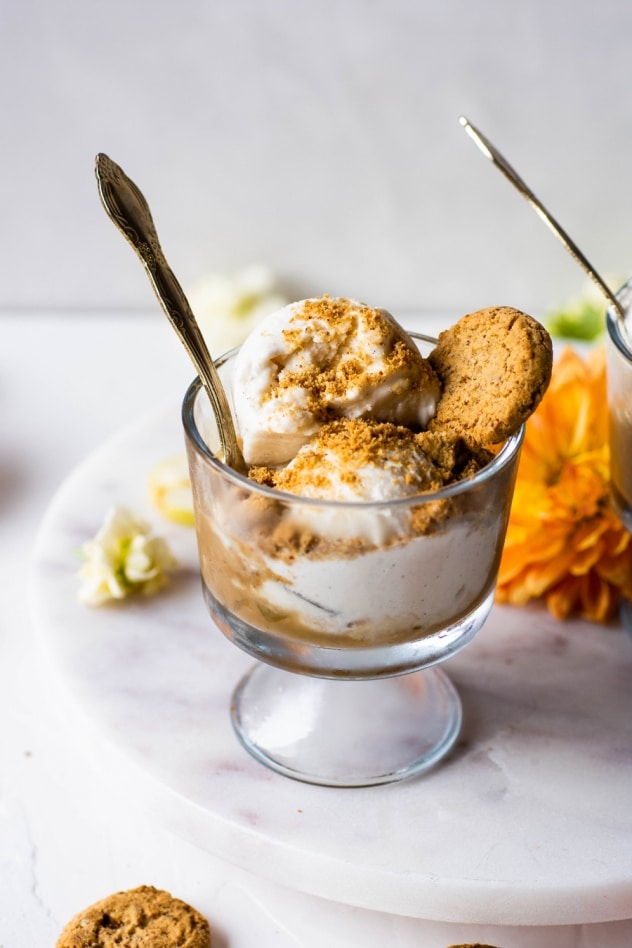 Let me paint a picture for you: sweet seasonal pears draped in a gently spiced coconut sugar caramel over creamy vanilla ice cream with the best grain free crunchy cookies that are smartly sweetened and entirely plant based. How could you not be obsessed?
Which is why I'm teaming up with Simple Mills to bring you this cardamom caramel and pear cookie crumble cup recipe – because enjoying the best of this season should be not only good but also good for you.