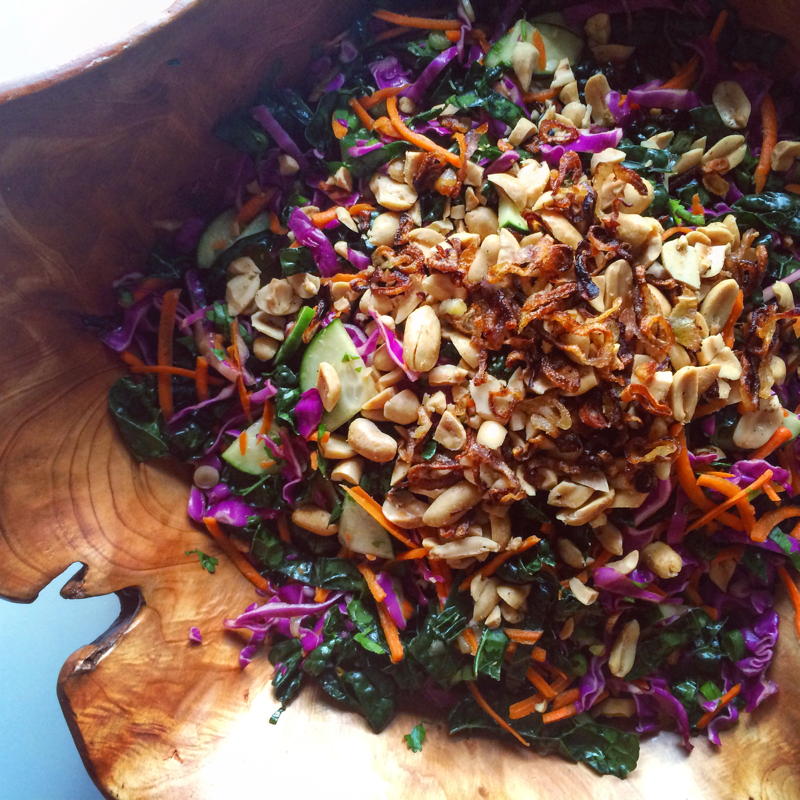 what's that colorful bowl of YUM you ask?👆
that my friends, is a super-healthy-and-oh-so-pretty chopped asian kale salad with honey lime dressing! & between the tangle of perfectly wilted kale, the rainbow of crunchy vegetables, spicy roasted peanuts, fried shallots, and the tangy & sweet honey lime dressing? well I think I could eat this salad every day. yup. not exaggerating at. all. it's that good. (says the girl who has made 3 massive bowls of it this month, and may or may not have a set of ingredients to make it again in the refrigerator).
so aaas you can see…I am very much in love with this whole flavor combination, and I have a strong hunch that after your first bite of this goodness you're going to love it too!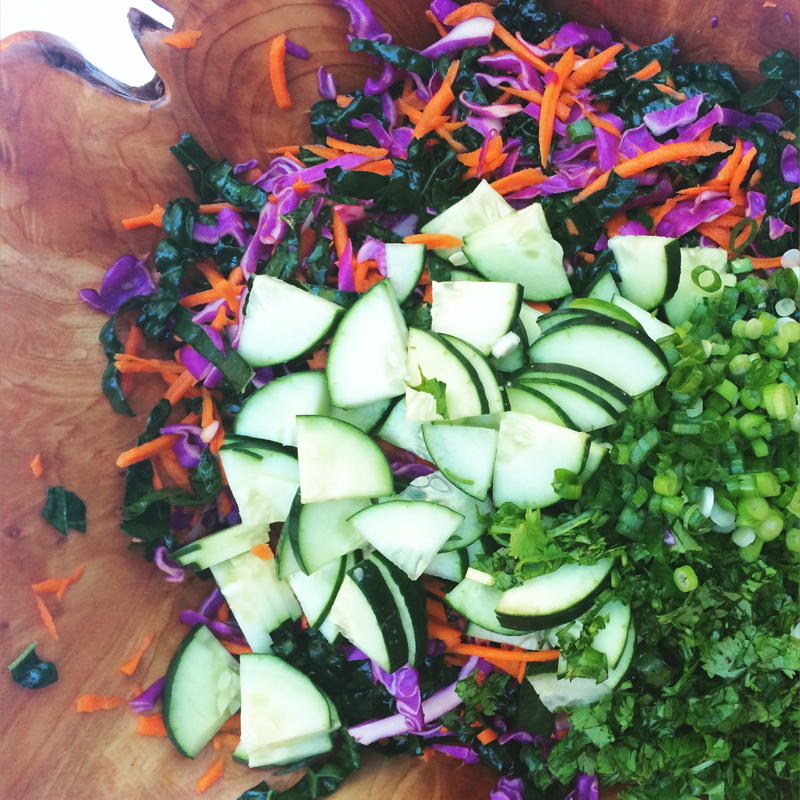 hearty enough to fit in as a vegetarian lunch or dinner, this salad is equally as excellent as an accompaniment to some grilled meat or marinated tofu. I also packed some for a snack the next day, which is really the beauty of a hardy kale salad like this – it can be dressed and still hold up overnight to be enjoyed just as much -if not more- the next day. (woohoo! healthy leftovers!!)
kale salads sometimes get a bad reputation for being flavorless and/or somewhat tough in the texture department. and who wants that? tough & flavorless things are not high on the list of what I wanna fill my belly with. but I'm here to tell you that these peril's can be completely avoided with one easy-peasy trick. and the best part? this trick will transfer into an entire realm of kale salads that is just waiting to be explored.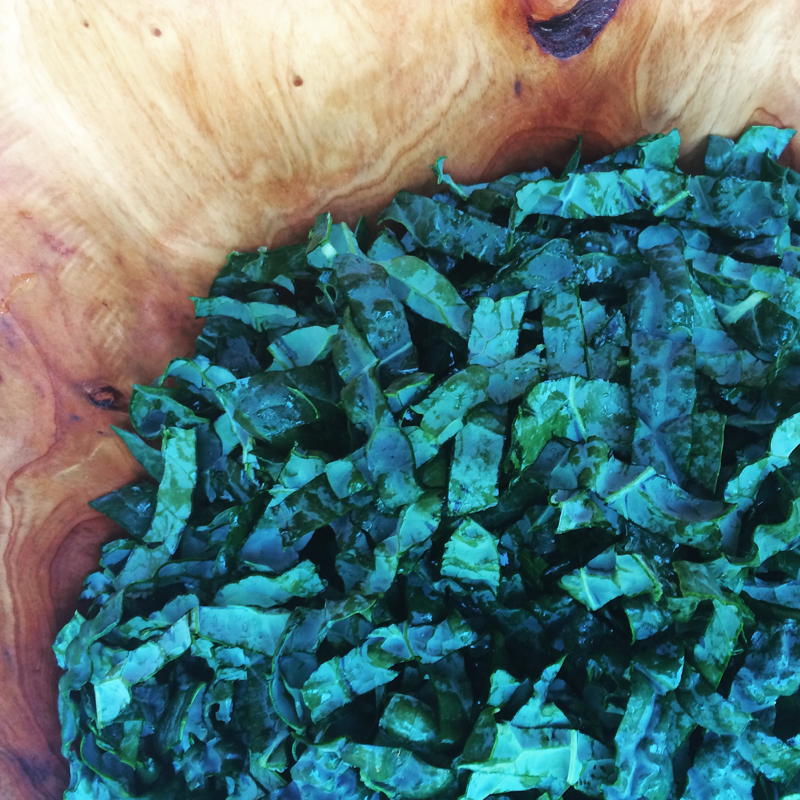 so here we go:
once the kale leaves are washed and cut into ribbons you will treat them to a massage with a bit of olive oil, rice wine vinegar, and salt. just add those few ingredients in any order that you please and gently massage until and the greens start to wilt and reduce in volume. (if you're going to apply this technique to another recipe you can substitute the vinegar for whatever makes sense for your recipe – lemon or lime juice also work very well). taste test as you go – when your done the kale should be significantly less bitter and much more soft and almost sweet. this process helps to break down the fibrous texture of the leaves, and adds an extra layer of flavor too. bada bing, bada boom. kale-salad-problems solved. whew! at least I solved one problem today.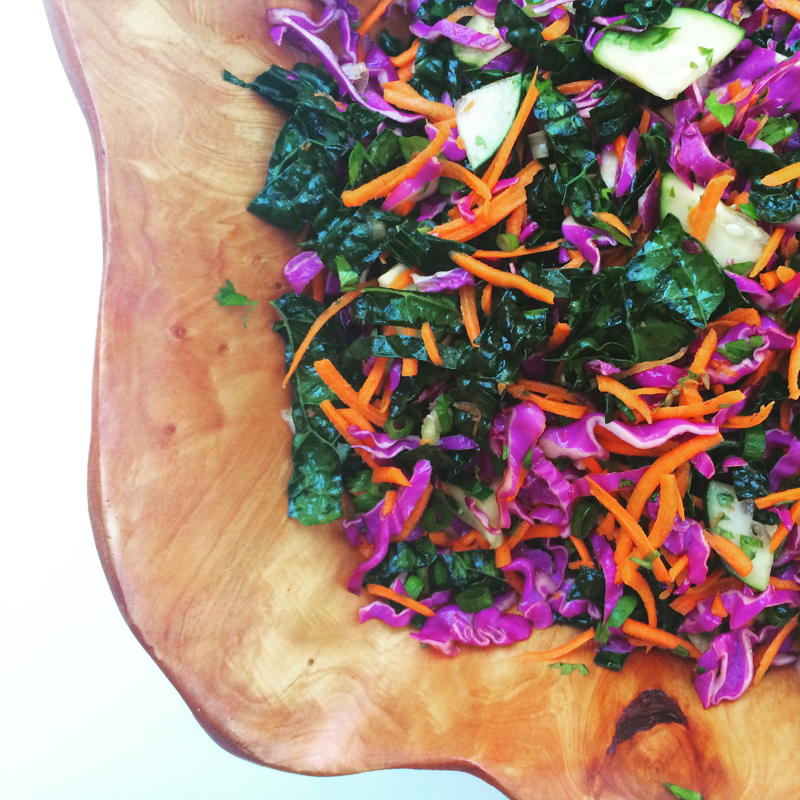 after you cut and massage and nibble (just a little) you'll add some bright and tasty shredded and chopped vegetables, along with a bunch of chopped cilantro and green onions. things in this bowl are looking really good now.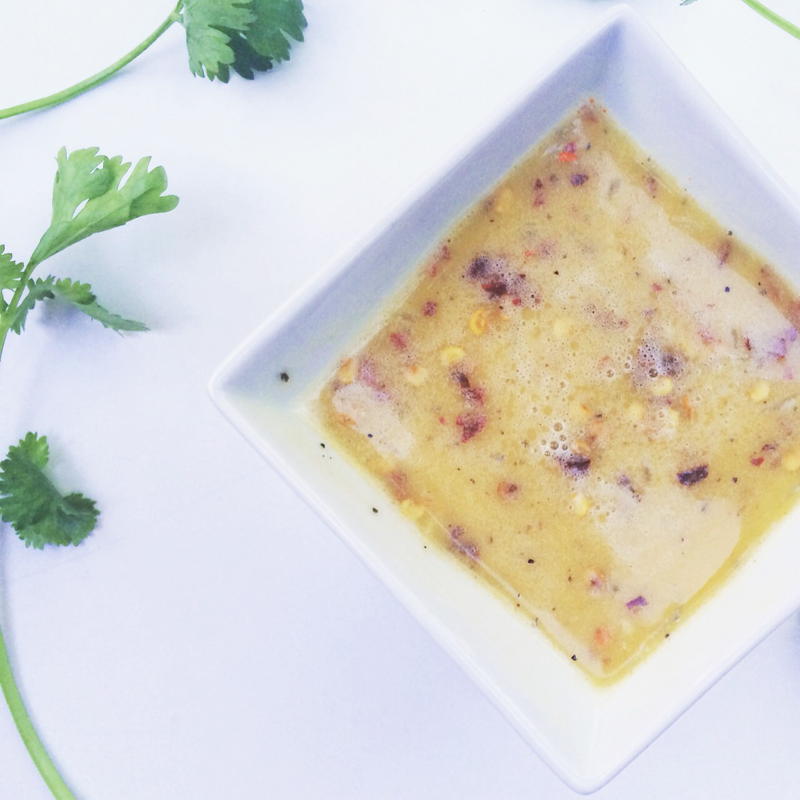 the dressing comes next, and while the ingredient list might look long, you should have most of these things on hand, and all you have to do is shake everything up in a jar up for the salad dressing magic to happen.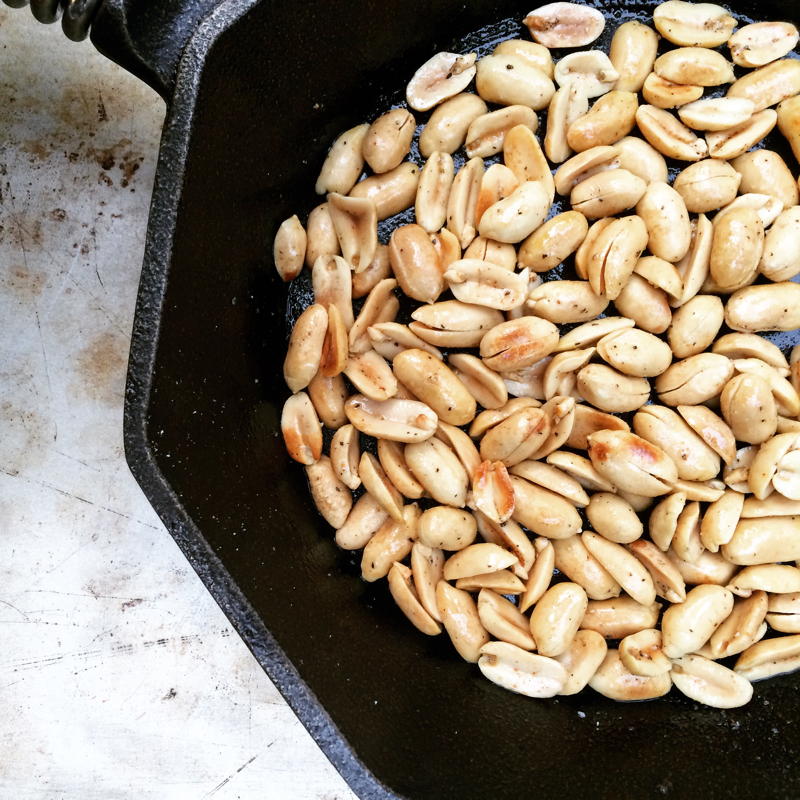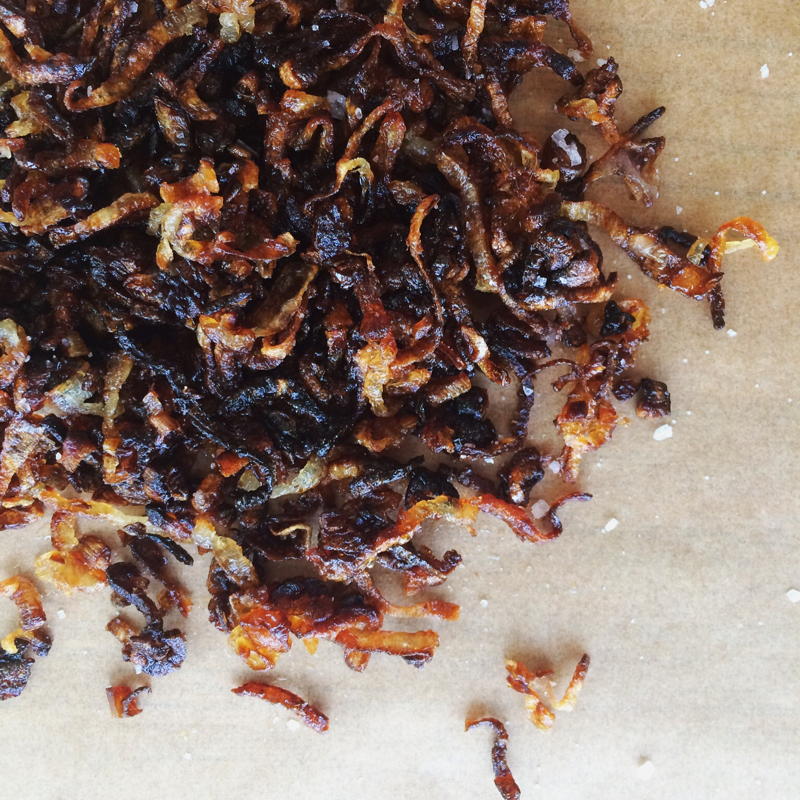 and lastly, please, PLEASE don't leave out the crunchy spiced peanuts and fried shallots? they really pull the salad together like nothing else ever could. and maybe even make extra..because, you know, yummy things like that don't last long around people who like food.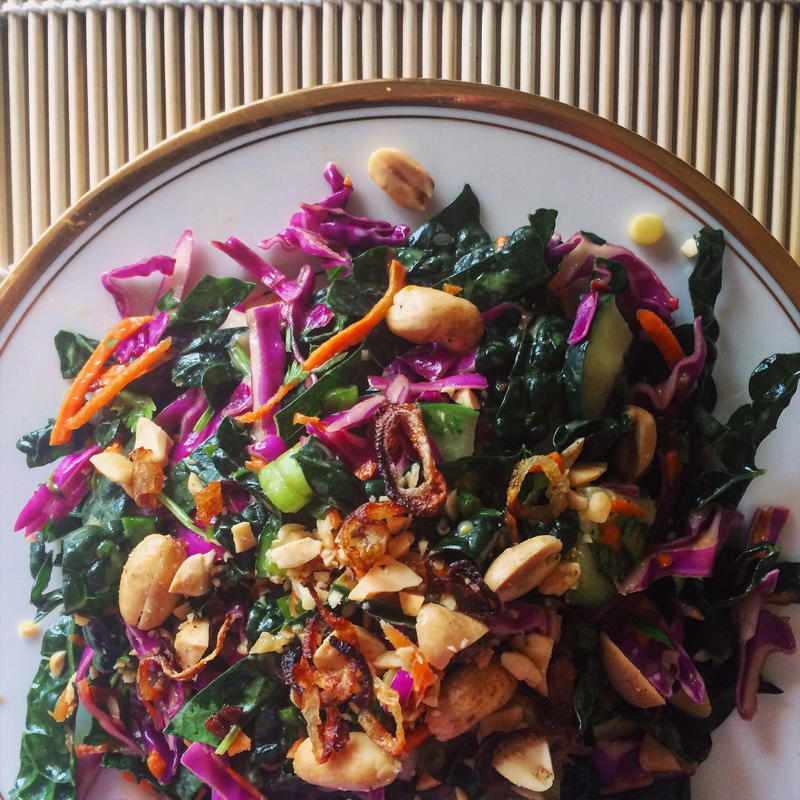 Print
chopped asian kale salad with honey lime dressing
---
Author:

Nyssa Tanner

Total Time:

25 minutes

Yield:

4

-

6

servings

1

x
Description
a lovely tangled mess of healthy vegetables tossed with a tangy, sweet honey lime dressing, spicy peanuts and fried shallots.
---
1

head of lacinto (dinosaur) kale, washed, de-ribbed and cut into 1/4 inch ribbons

1

tbs rice wine vinegar

1

tbs olive oil

1/2 tsp

salt

3

carrots, shredded

1

small red cabbage, shredded (about

2

large cups)

1

cucumber cut into quarters and sliced thin

1/3 cup

roughly chopped cilantro leaves and tender stems

5

green onions sliced thin

1 cup

shallots sliced very thin

1/2 cup

peanuts

2

tbs +

1 tsp

sesame oil, divided

1/8 tsp

garlic powder
a pinch of cayenne pepper
salt and pepper
dressing:

1/4 cup

lime juice

2

tbs rice wine vinegar

2

tbs honey

1

tbs soy sauce

1

tbs olive oil

1

tbs mayonnaise

1

tbs fish sauce

1

clove of garlic crushed
big pinch of chili flakes
salt and pepper
---
Instructions
place washed, cut and dried kale in a large bowl with rice wine vinegar, olive oil and about 1/2 tsp salt. gently scrunch to massage kale for about 1 minute until it starts to wilt and shrinks significantly in size.
add shredded carrots, shredded cabbage, cucumber, cilantro and sliced green onions and toss to combine. set aside.
heat 2 tablespoons of sesame oil over medium heat in a pan on the stove. add shallots and cook gently, stirring occasionally until the shallots are dark brown and crispy. keep a close eye on them as they begin to take on color! they can burn very quickly. transfer shallots to a plate with paper towels, sprinkle with salt and leave to drain.
wipe out the pan, and heat the remaining teaspoon of sesame oil over medium low heat. add 1/2 cup of peanuts and cook for a few minutes, stirring every once and a while until the peanuts become fragrant and are starting to brown in spots. remove from the heat, season with salt, pepper, 1/8 tsp garlic powder and a pinch of cayenne pepper.
add all ingredients for the salad dressing to a jar and shake to combine.
dress kale and shredded vegetables, top with peanuts and shallots and serve!
Prep Time:

20 mins

Cook Time:

5 mins

Category:

salad, lunch, dinner

Cuisine:

asian
Did you make this recipe? I would love to know how it turned out! you can leave me a comment below, or snap a picture and post it to instagram with the hashtag #nyssaskitchen! xo