I'm back with another grain free, allergen friendly, and paleo-aware restaurant review for you guys!
This one is gonna be tasty.
Super excited to share some details on my favorite plant based Seattle scoop shop, Frankie and Jo's.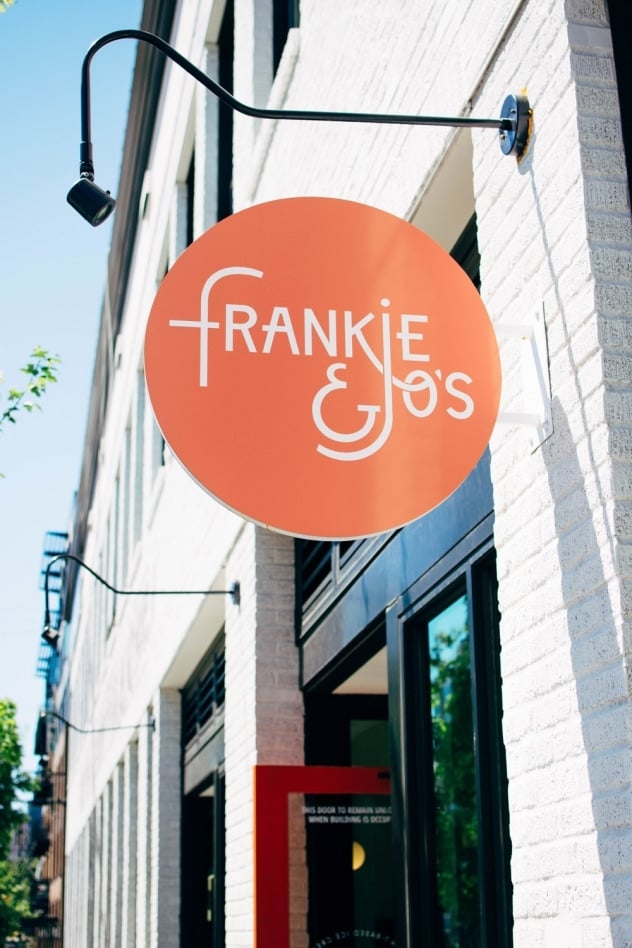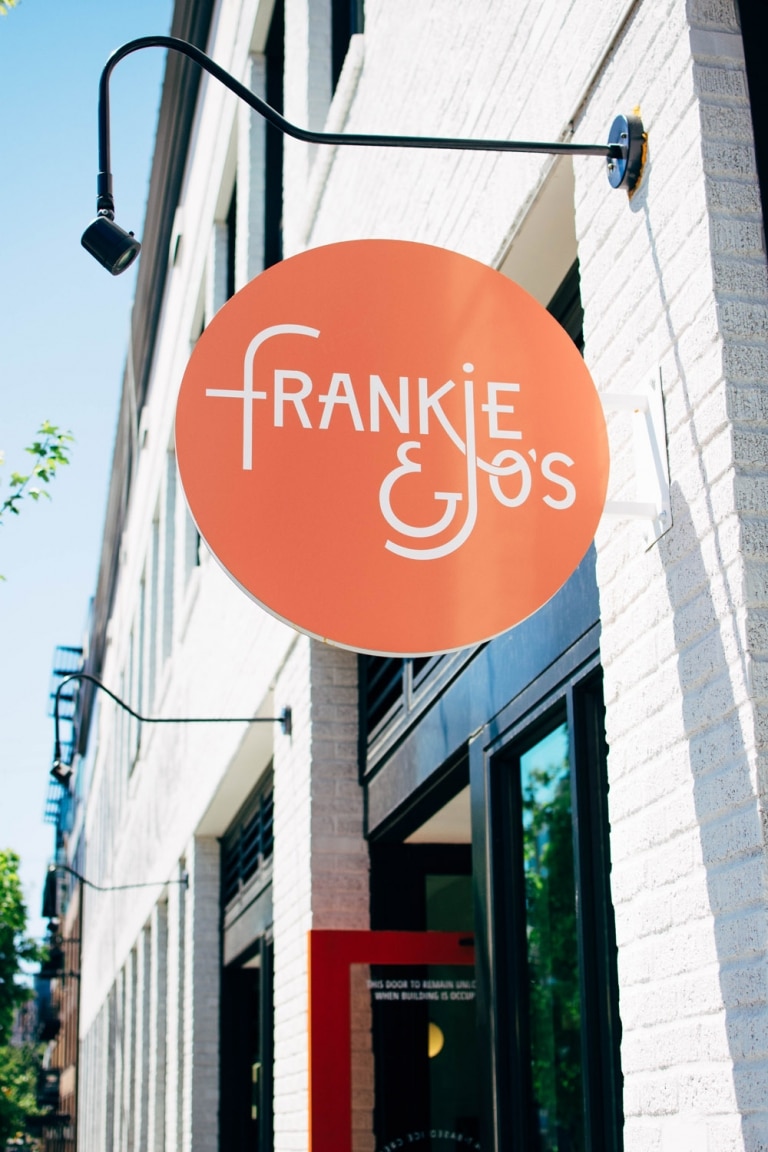 Also known as your new favorite ice cream obsession. Not even kidding.
Frankie and Jo's – the newest, hottest (or coolest?) ice cream shop in Seattle, and for damn good reason.
The hype IS all it's made out to be, friends. Frankie and Jo's makes ice cream shops seem like the best new thing all over again AND reminds us of why we fell in love with them in the first place. Besides being a company that you wholeheartedly want to stand behind (read more about their mission HERE) they have also totally nailed that illusive perfect plant based scoop.
Unlike a lot of scoop shops that primarily serve regular ice cream, with a plant based flavor or two on the side, plant based ice cream is the only thing they do, and they do it SO well.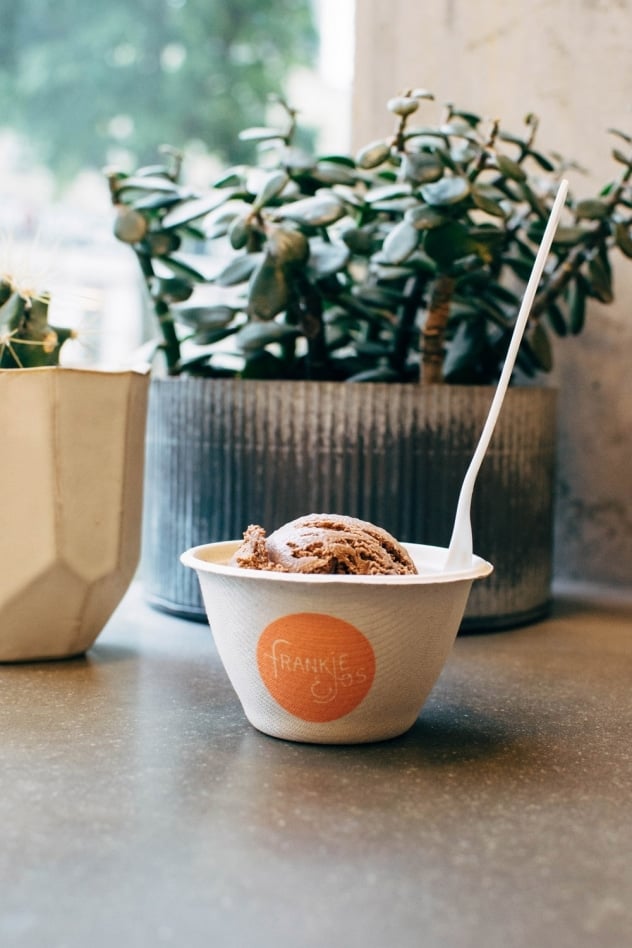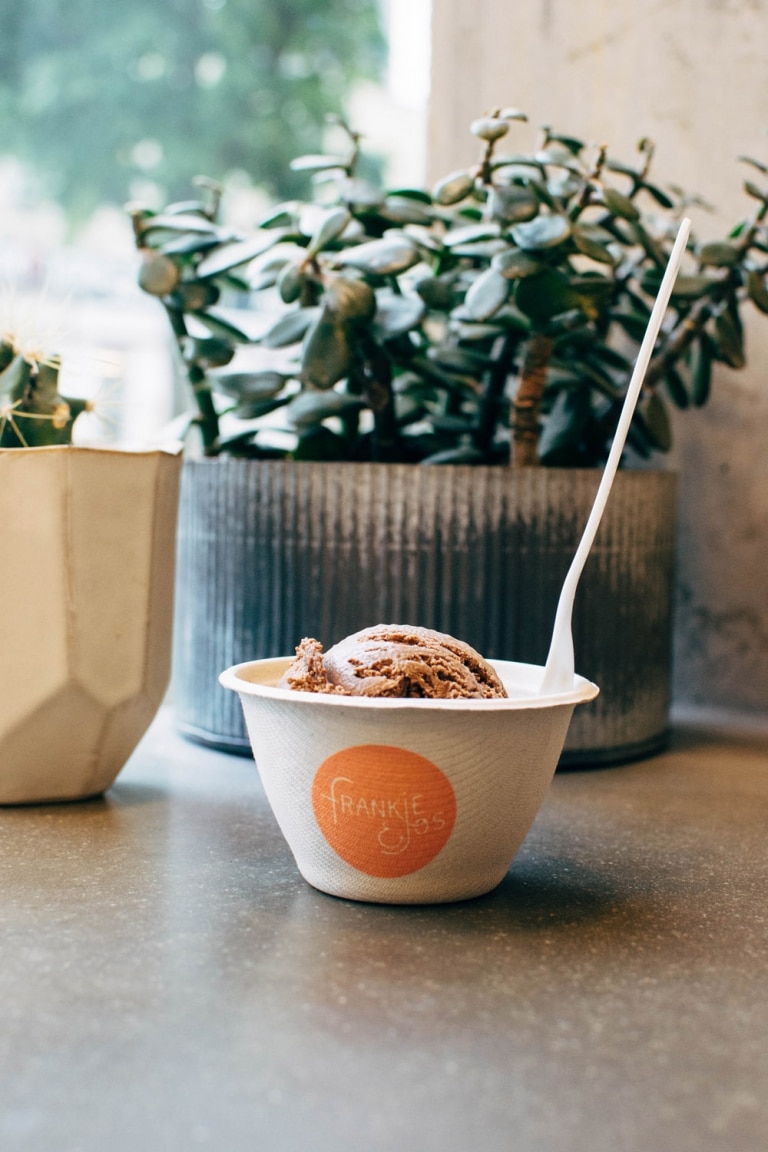 They use all plant and vegetable based ingredients for their ice cream, organic ingredients whenever possible, and everything is gluten free. EVEN THEIR WAFFLE CONES. That's right, even their waffle cones.
That's a game changer, friends. Amirite?
They're made from oat flour, sweetened with maple syrup, a little brown sugar, and are absolutely delicious. Nutty and slightly thicker than a typical waffle cone, these aromatic and tempting ice cream vessels are worth the trip to the shop alone.
And if you're lucky they'll be in them middle of making a batch when you visit and you'll be greeted with the warm, caramelized maple scent of freshly made waffle cones drifting out the door.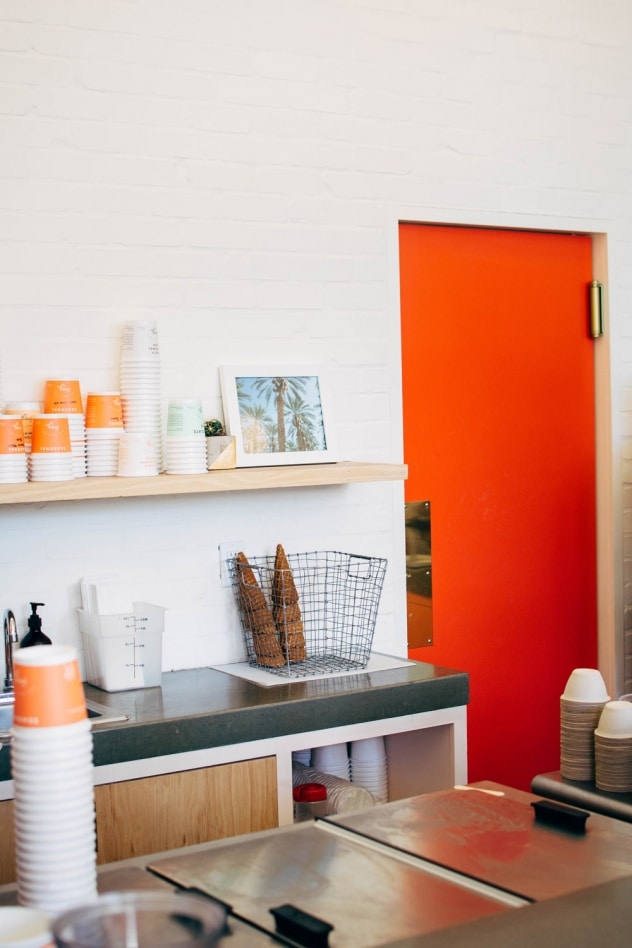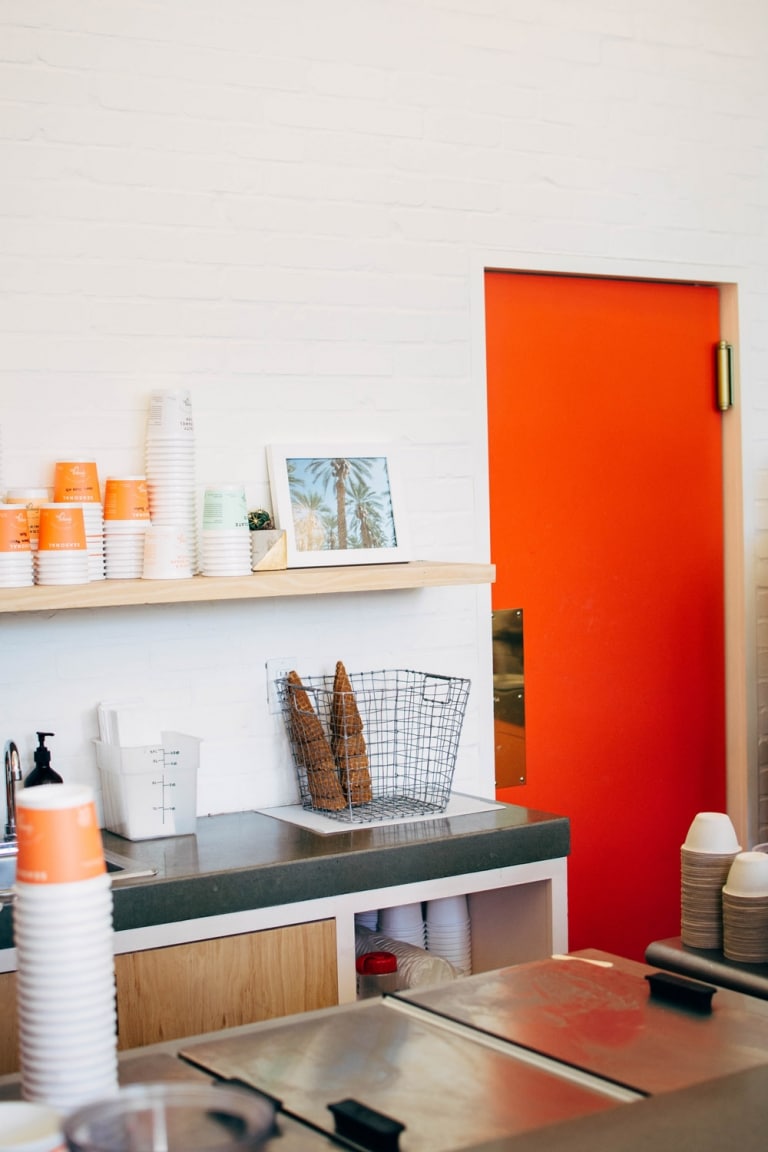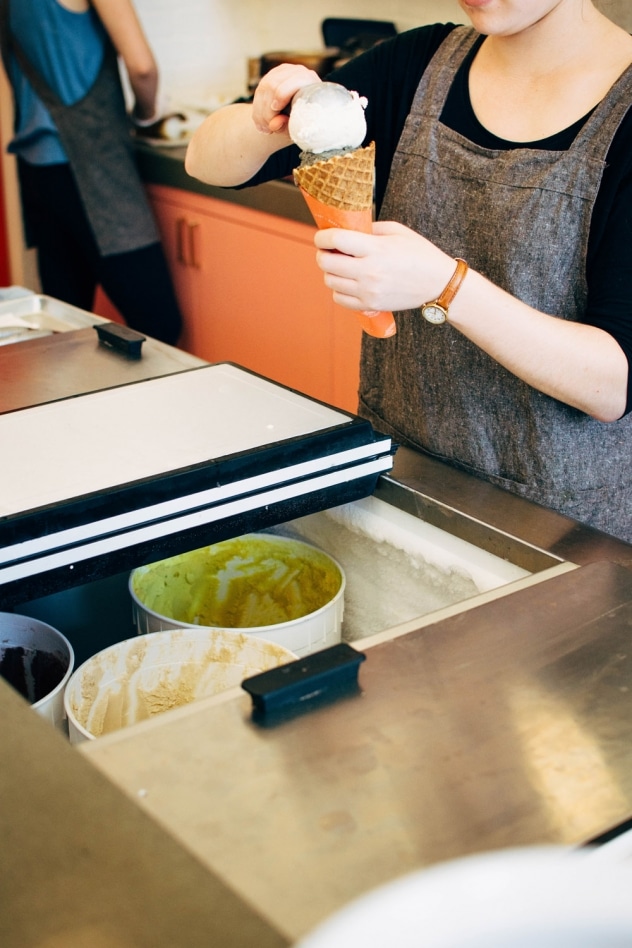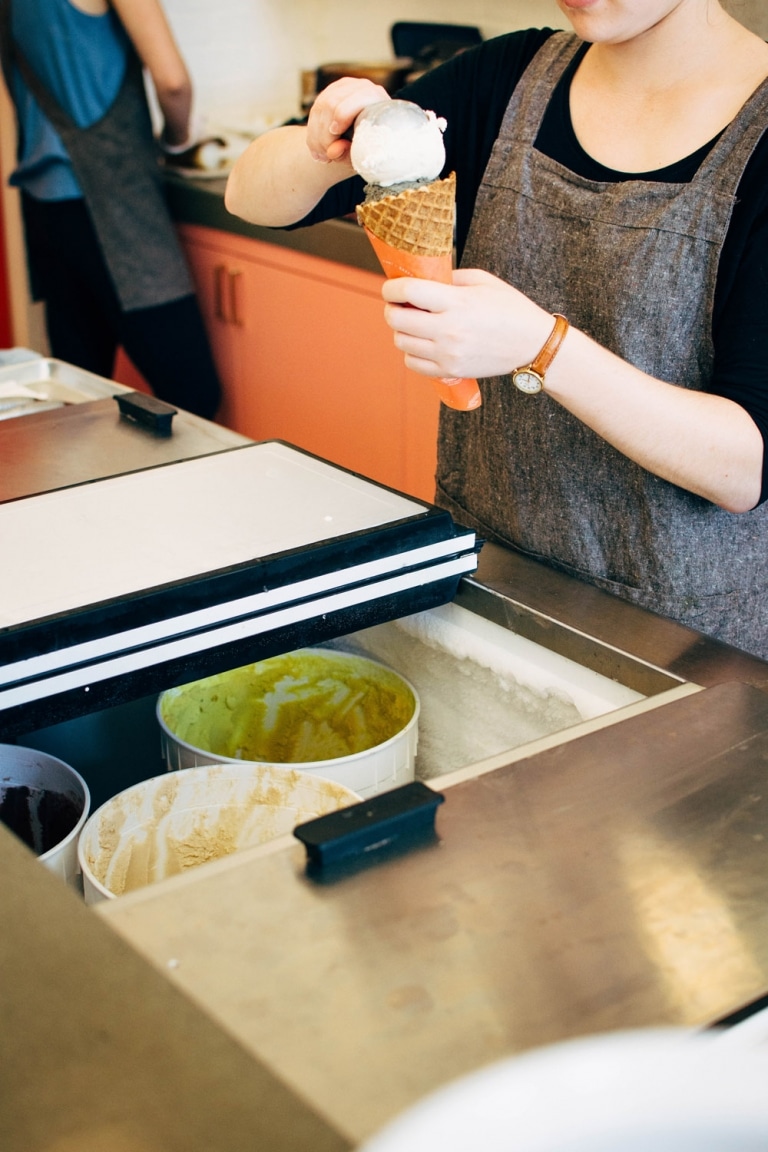 But on to the stuff that goes INSIDE that cone 😍
let's talk about the ice cream
I have eaten A LOT of dairy free ice creams in my day. Always hopeful that the next one will bring my taste buds a little closer to the memory of dairy filled ice creams of the past. And some are pretty good – a fine substitute for a more rich and traditional scoop. But that's exactly what they always felt like to me – a substitute. Like ice cream waltzing around masquerading as something it most definitely was not. That is until trying Frankie and Jo's.
Maybe it's the fact that they use both coconut and cashew milk for their base, or perhaps it's the way it's processed, but there's something special about the texture of their ice cream that no other dairy free scoop that I've tried has ever been able to achieve IMHO.
What makes it so good?
It's deeply creamy, silky and almost fluffy at the same time.
Just the way ice cream is supposed to be.
Not chalky.
Not too soft.
Not watery and frozen hard as a rock.
There's no waiting for 10 minutes until your ice cream melts just enough to be ready to eat (so torturous!), it holds it's shape in any way it's served, cone or cup – without melting into a sad puddle before you can even think about taking a bite, and it's creamy enough that if you didn't know, you might not even guess that there isn't a drop of dairy in it.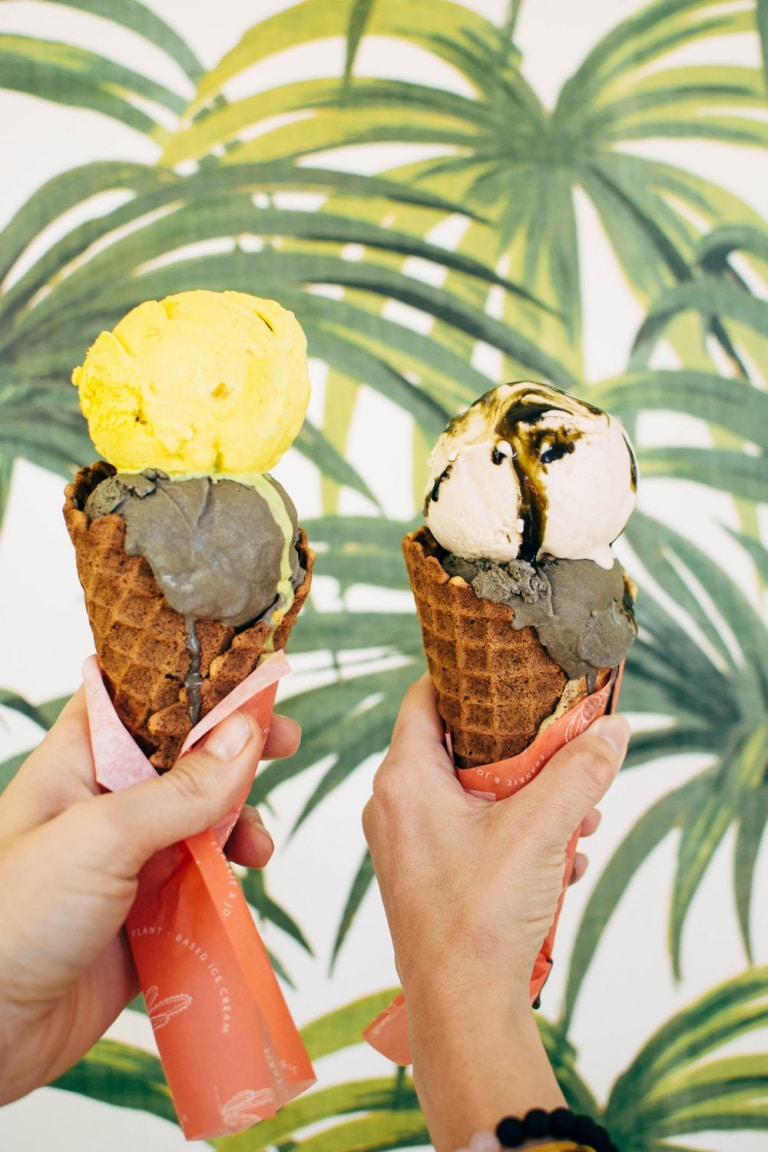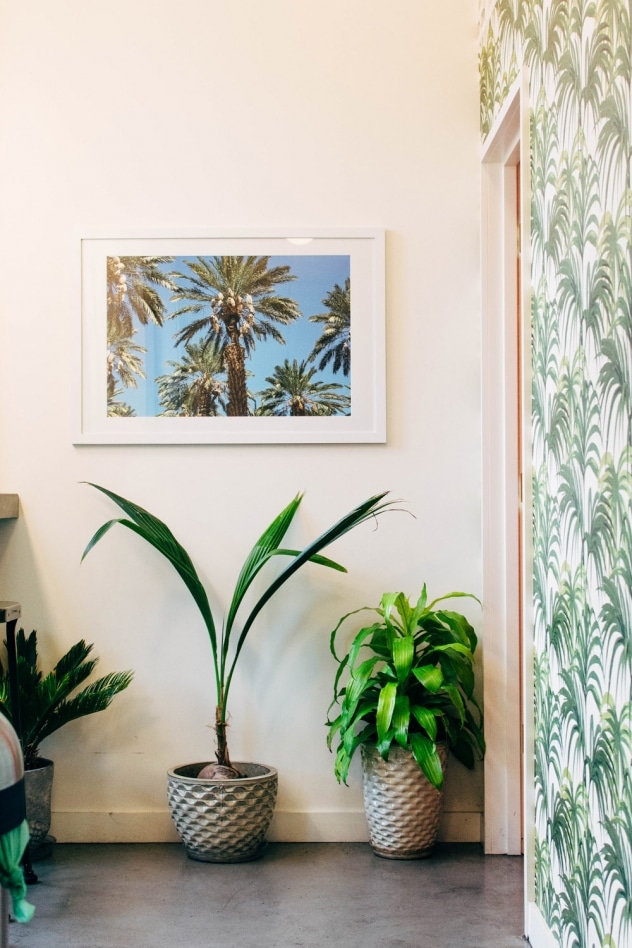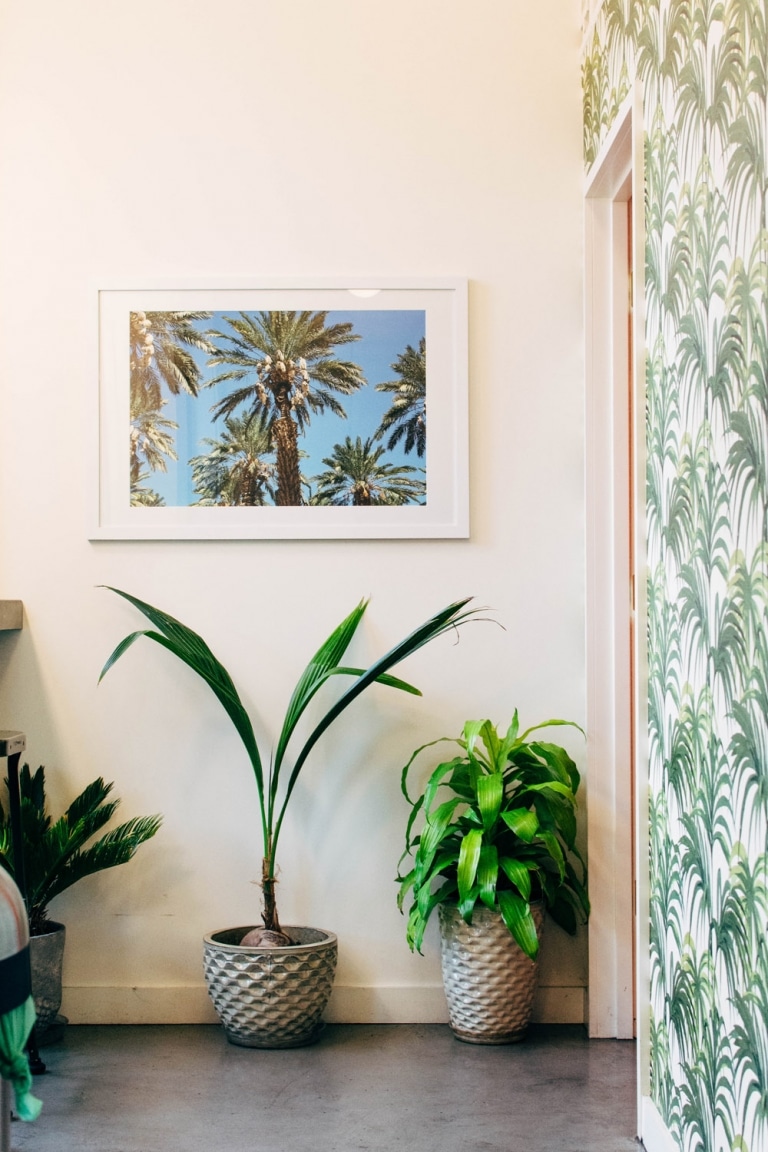 Walking into their sun drenched, tropical wall paper clad capitol hill shop, I'm guessing you'll have just as hard of a time picking a flavor as I did. Like any quality ice cream shop, they will gladly let you sample some flavors before making your choice, and if you can't make up your mind, they don't mind if you split two flavors between a "single" scoop.
the flavors
There's the staple flavors that are always on their menu like:
salty caramel ash (a fave!) – pictured above as the base of both of the cones – a salty + sweet caramel-y flavor tinted grey by the addition of activated charcoal – a natural substance used to help flush toxins out of your system. Be warned, this flavor is addictive – my husband has been known to buy 3 pints at a time 😂

gingered golden milk – brightly colored with turmeric and laced with bits of candied ginger, fresh ginger and warming spices, this flavor is for all you golden milk lovers out there

frankie's brown sugar vanilla – a supurb classic – not too sweet, made with both vanilla extract and vanilla bean for that true vanilla flavor. Pairs very well with their "moon goo" (activated charcoal salted caramel sauce)

and california cabin – a woodsy, smoky flavor flavored with smoked vanilla pods, pine needles, and cardamom
Some of their flavors are only sweetened with dates for all those ice cream lovers who are not down with cane sugar or want a paleo-friendly option. These flavors are:
date shake – personal fave!

chocolate date
Along with their classic creamy flavors, they also have a sorbet and 2 or 3 rotating monthly seasonal flavors. Past favorites in this category have included harvey strawberry milk, kale lime leaf, tomato melon mint and dukkah road. No matter what the rotating flavors are, there's always a fun play on seasonal fruits and vegetables with unique flavor combos that will totally surprise and delight your palate!
One thing to note – especially for my paleo readers:
For their mix-in's and chunky bits they do sometimes use non-GMO cornstarch and soy free earth balance, something to keep in mind if you strictly avoid grains or vegetable oils. But these are always clearly labeled and listed in their ingredients list – never any surprises as long as you do a little research!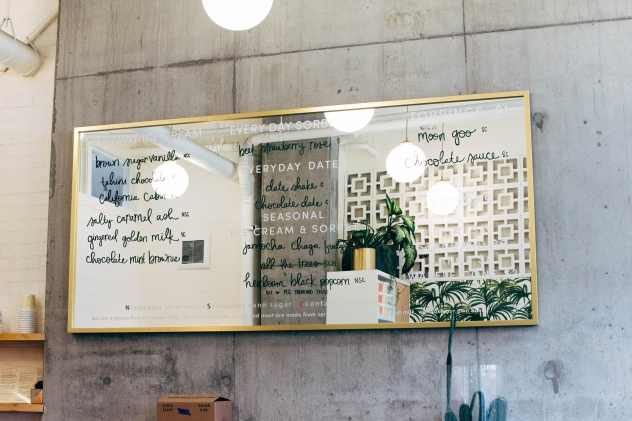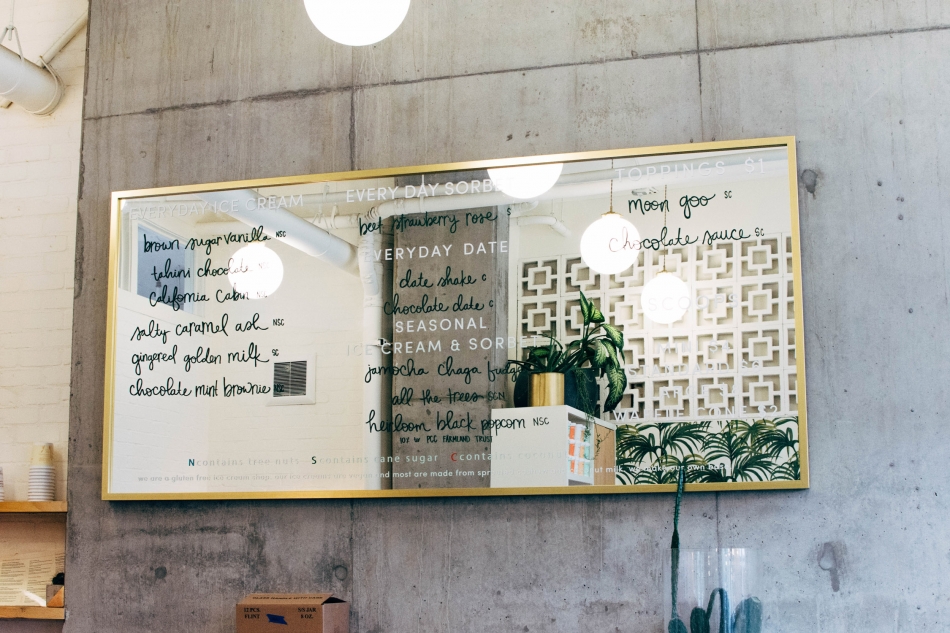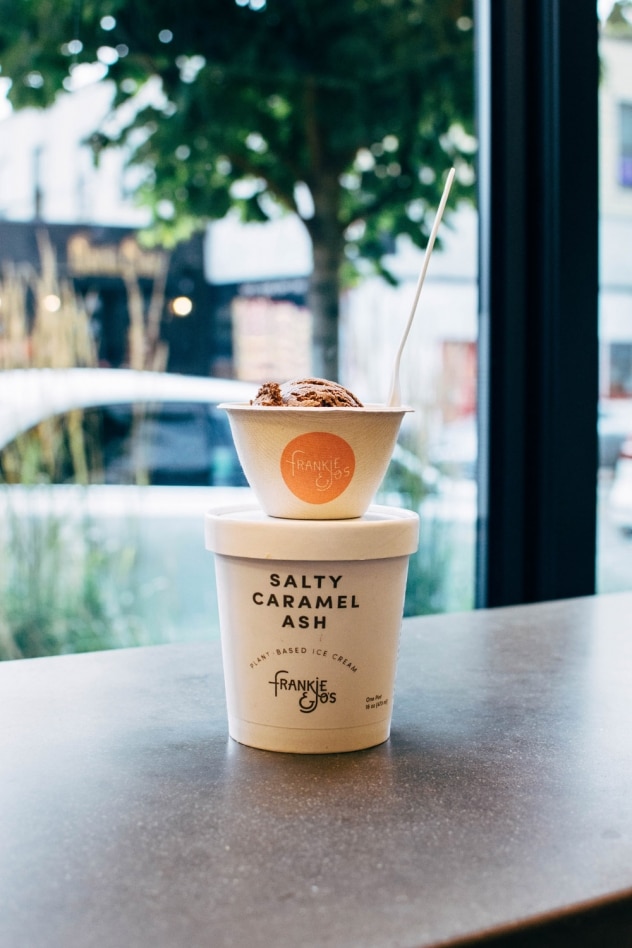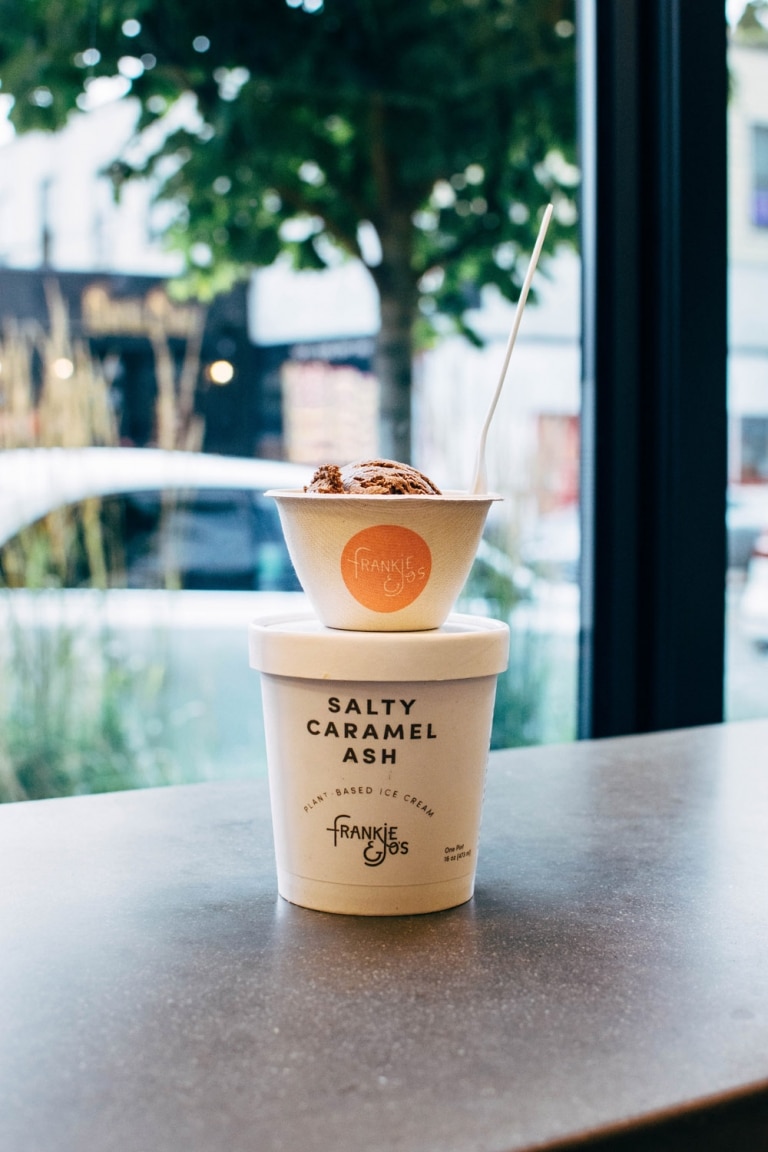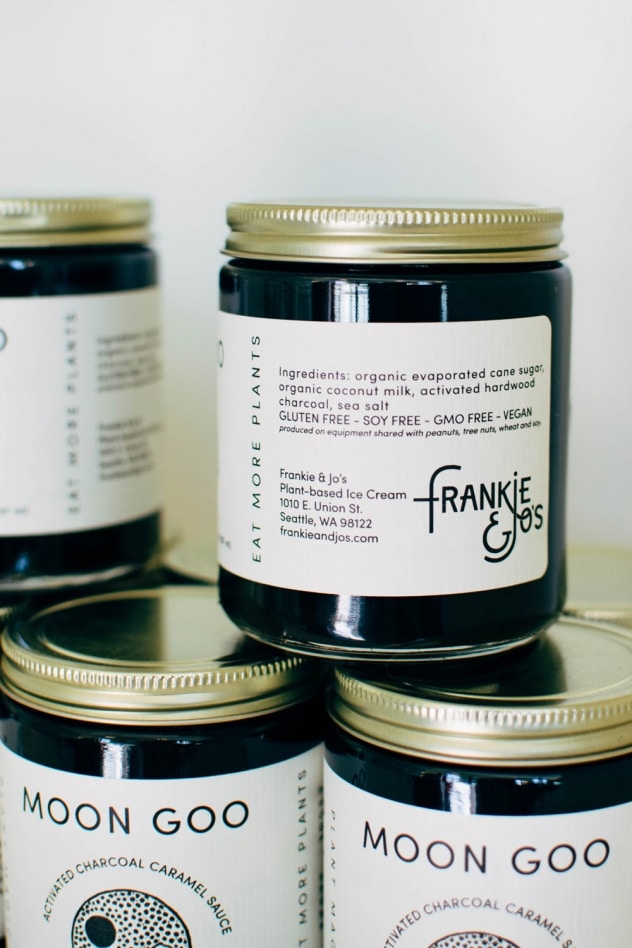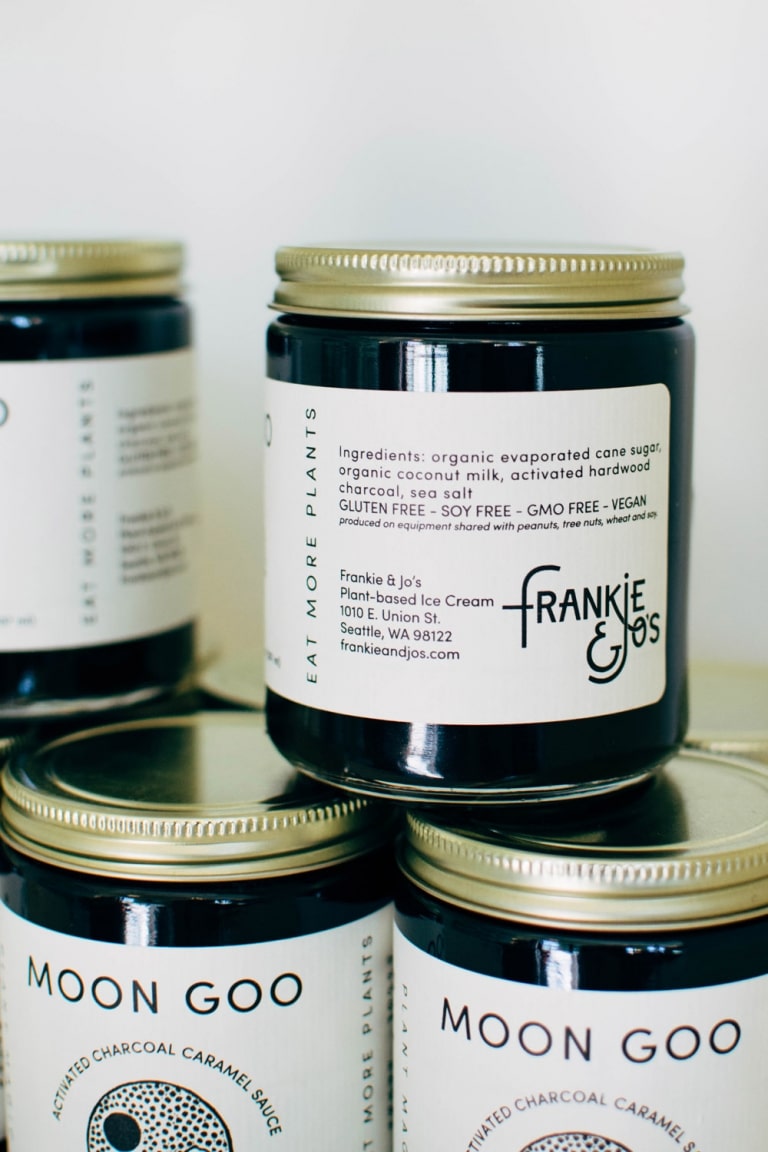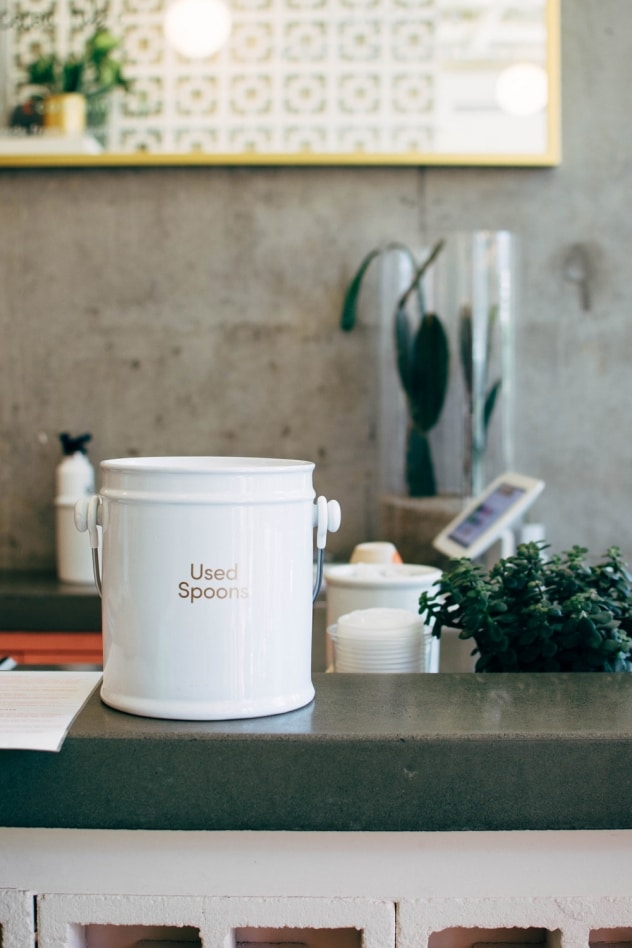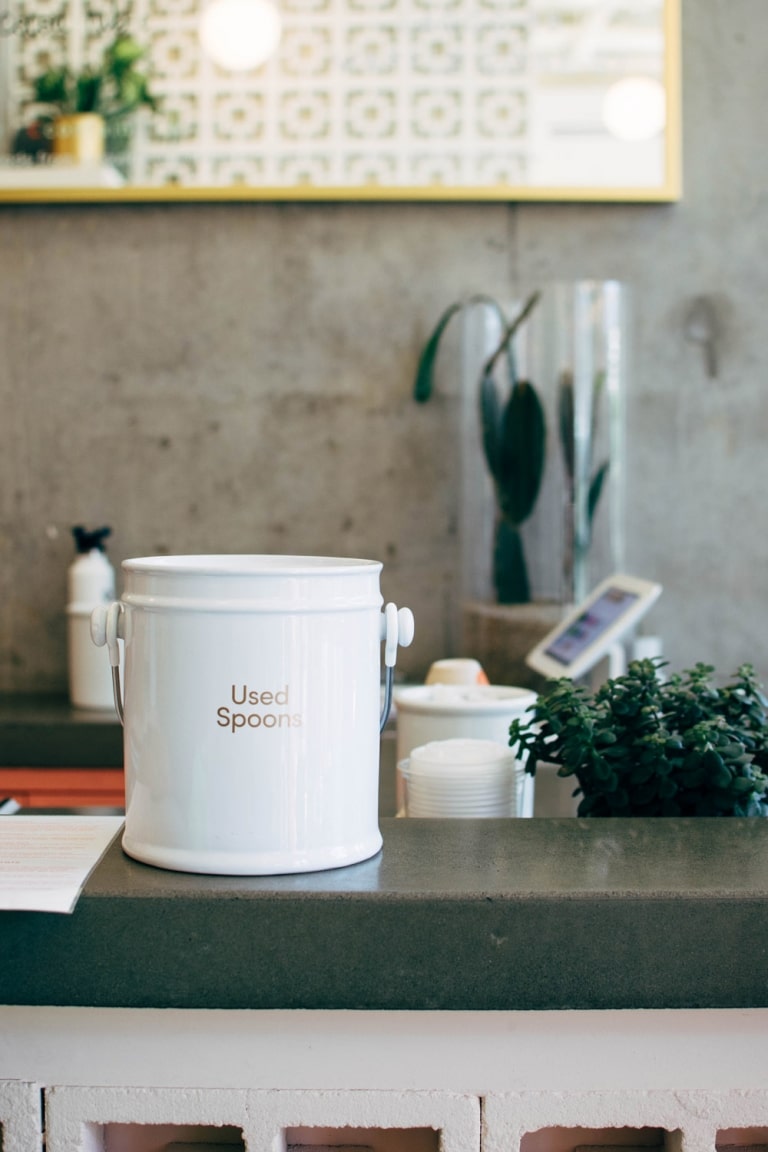 In the words from their website, their "ice creams are made from alternative ingredients meant to support a healthier lifestyle", which is a pretty good summarization of the feeling that you get when you start to explore the menu. Many of the flavors are crazy simple in their ingredients list. They all start with a non-dairy base of typically either coconut or cashew milk (sometimes both), filling in with ingredients that you both can recognize and pronounce (yay for recognizable ingredients!) and some funky and original add-in's as well. All of their ingredients for their flavors are listed on their website in a super easy (and quite aesthetically pleasing) layout. You can find that page with up to date info on seasonal flavors HERE.
What are you guys waiting for!? Go find your favorite flavor TODAY! Life is too short to not eat ice cream.
the location & contact information
address:
1010 E Union St
Seattle, WA 98112
phone number:
206-257-1676
hours:
Open every day from 12pm – 11pm
website:
*Don't live in the Seattle area and want to try some Frankie and Jo's for yourself? You're in luck! They ship in four packs using dry ice to keep their delightful frozen treats frozen all the way to your doorstep. You can order via their website!*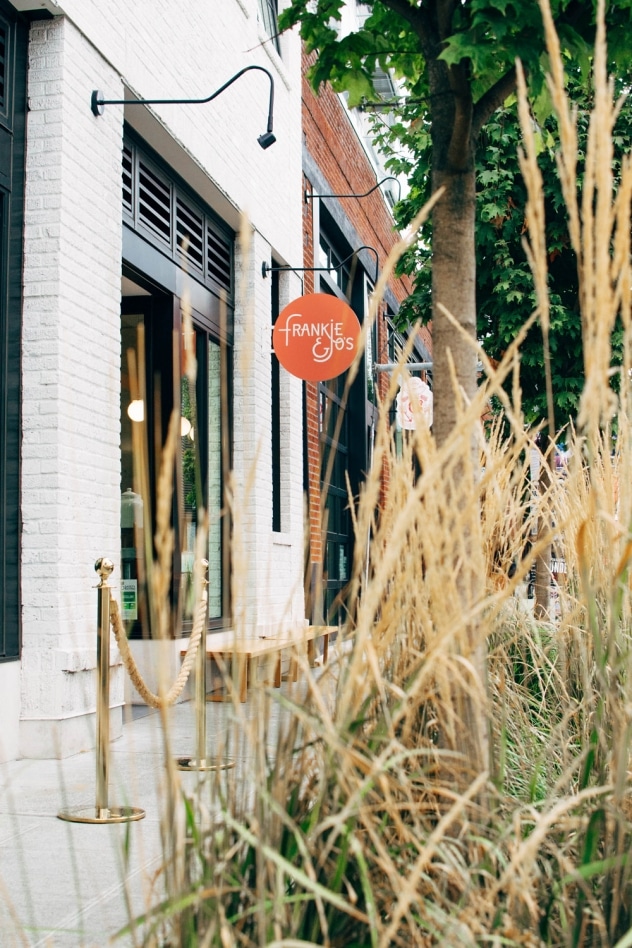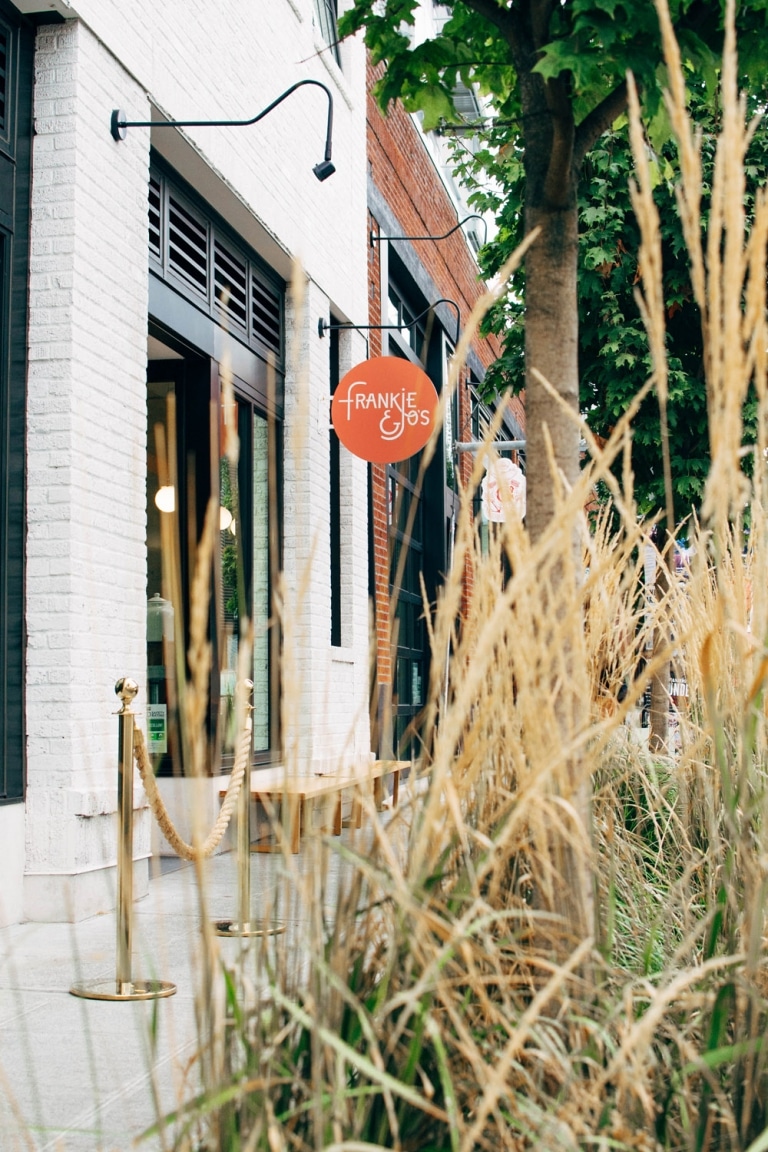 Do any of you have an experience at Frankie & Jo's you want to share? I would love to hear about it! Leave a comment below to jump into the conversation 🙂