Hey guys! Back again with September's guest blog post for Bitte, a small batch and artisan children's online store that offers clothing and toys that are unique and built to last. Run by mother and daughter duo, Maia McDonald Smith and Sara McDonald, their store and blog embody many similar values as Nyssa's Kitchen, and I'm thrilled to be connecting with their audience. I'm also incredibly excited for you to explore their beautiful and sustainable goods – their shop is always the first place I look for gifts for little ones, and I think you'll see why when you check them out!
Today I'll be sharing a recipe for curried coconut leek soup.. Continue reading for the first part of the post, and then click the link below to get the full recipe on their blog!
---
Have you felt it? I happened to notice it last week here in the PNW. It was right around the time that we got our first rain in months – all those rain dances finally paying off, finally quelling some of the raging fires that have taken over the end of our summer. With the rain the sun suddenly seemed to be setting earlier, there was that distinct crisp chill in the morning air that is best paired with a warm cup of coffee, I began the quest to find the perfect pair of slippers, and I made my first batch of soup. Curried coconut leek soup to be exact. Autumn has arrived my friends, and while it's always a little sad to say goodbye to the sweet sunny days of summer, this season always ushers in such a feeling of comfort and familiarity. 
And there's nothing better to maximize comfort than with a cozy bowl of nourishing soup.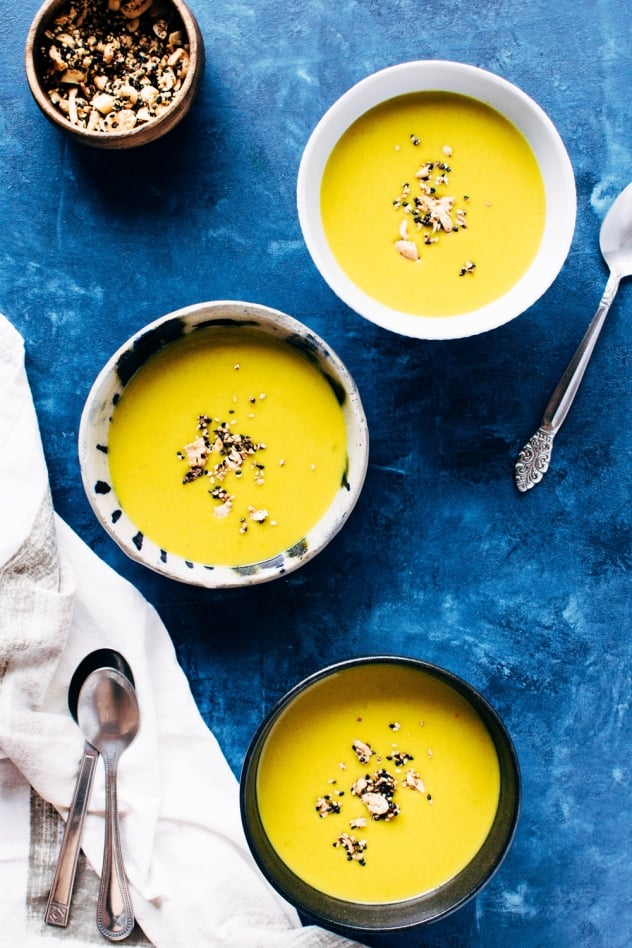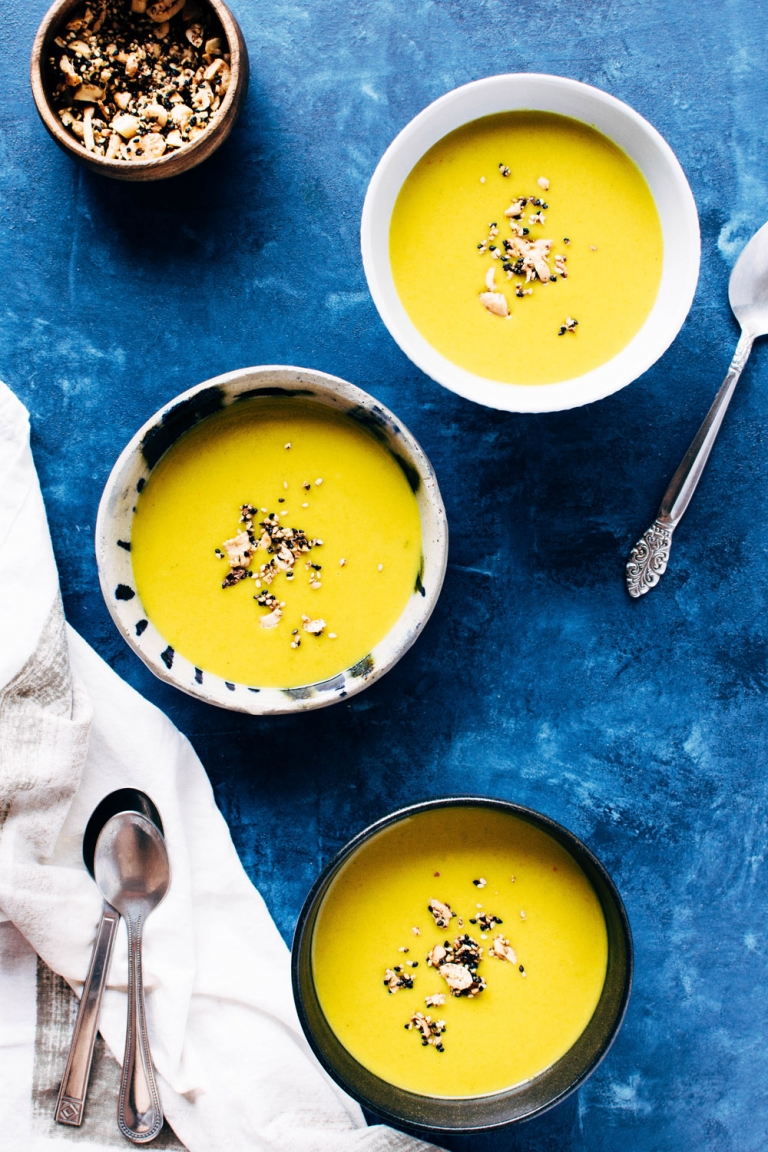 This one that I'm sharing with you today is pretty simple. As many great soups are. Because while it ultimately provides warm comfort, another great virtue of a pot of soup is the ease of which it can be prepared. This is one of those soups that came together rather organically because of an oh-my-gosh what am I ever going to do with 5 leeks before they go bad moment. Finding a delicious destiny for vegetables that would otherwise be compost bound is quite an awesome feeling.