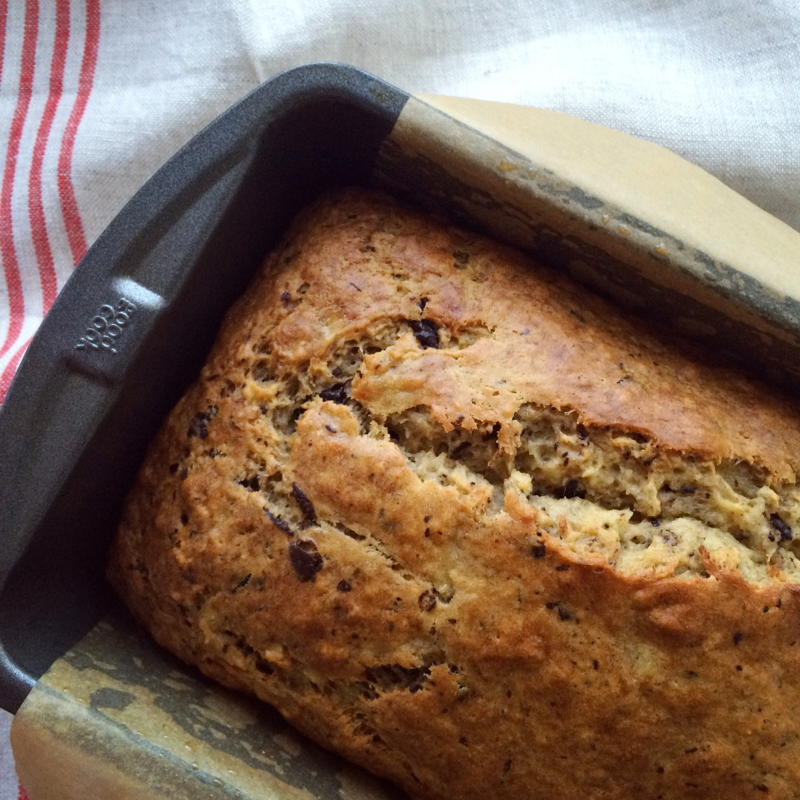 so this recipe has got me like, woah. i mean, really.
i know i often get excited about new and delicious things, but i made this when it was 80 degrees outside and i had zero regrets about turning on the oven. totally worth it.
there's so many banana bread recipes out there. i've tried SO many of them, as I'm sure you have too, but this one really, truly takes the cake. errr, bread. whatever. it's GOOOD!
this recipe doesn't call for a ton of butter, and you don't even need an electric mixer to make it. plus it bakes up all puffy & brown on the outside, and moist & tender-crumbed on the inside. what more could you ask for?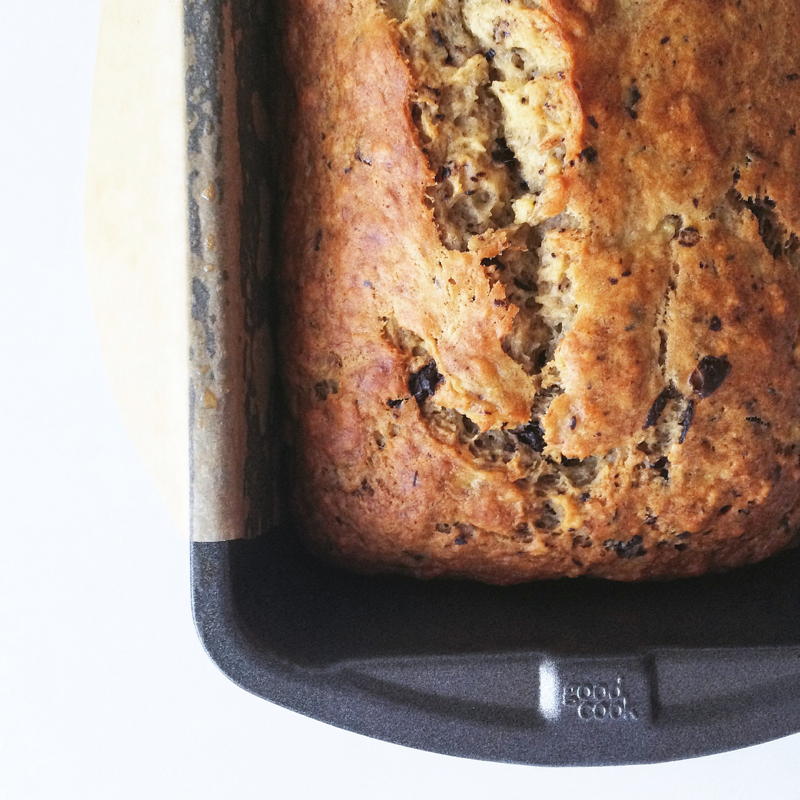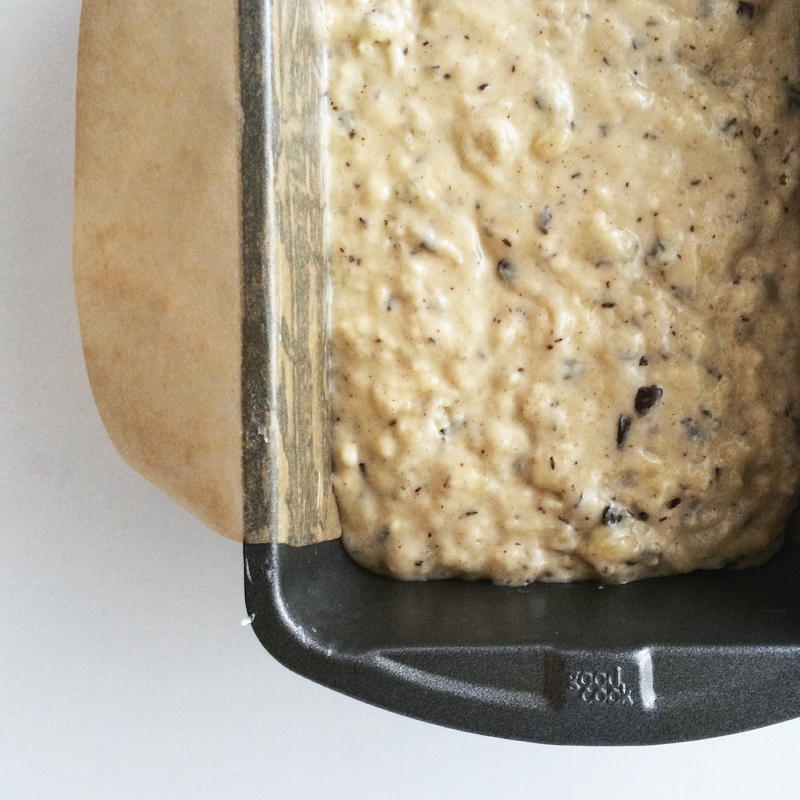 the original recipe is here at food52's website. which – side note – if you've never taken the time to browse around what they have going on, prepare yourself to get lost in a sea of amazing recipes and beautiful photographs. a lot of what they do is geared toward involving the home cook community which i think is pretty neat too.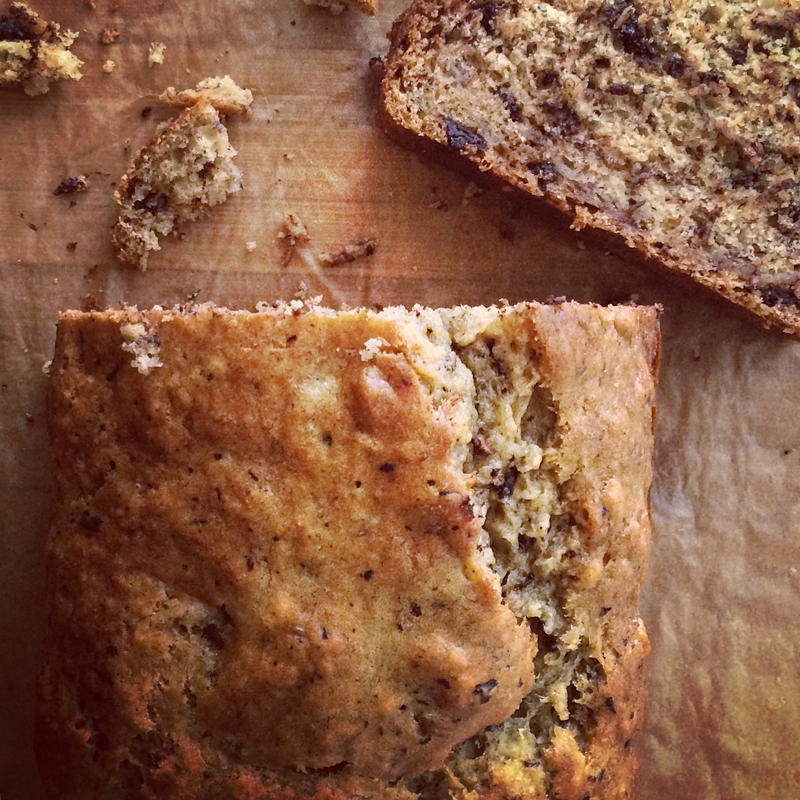 but back to banana bread.
this one could be totally perfect as is, but there's definitely room for some banana-bread-personalization. i tweaked just a couple things in the realm of basics – a little more butter & a little bit of yogurt for added moistness. for add-in's I chose cinnamon and some freshly shaved bittersweet chocolate. that's our style but you could throw in nuts, coconut, maybe even a few oats or some cacao nibs instead of the bittersweet chocolate. spice it up the way you like!
this is definitely my new go to, and if you make it, i think it will be yours as well!
Print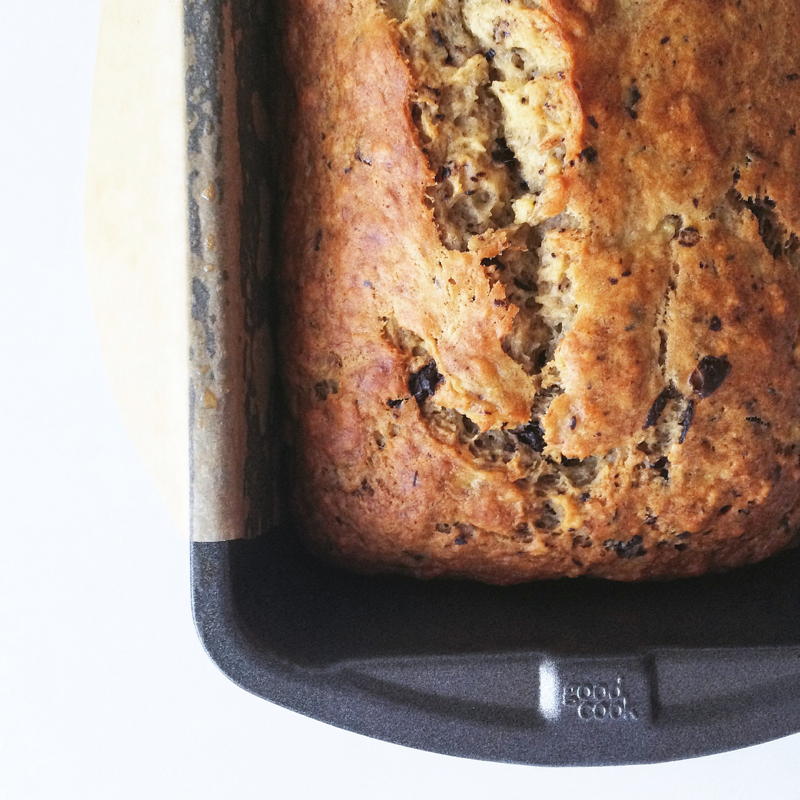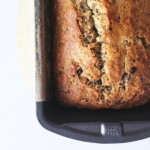 chocolate flecked banana bread
---
Prep Time:

10 mins

Cook Time:

55 mins

Total Time:

1 hour 5 minutes

Yield:

one

2

lb loaf

1

x
---
---
Did you make this recipe? I would love to know how it turned out! you can leave me a comment below, or snap a picture and post it to instagram with the hashtag #nyssaskitchen! xo