I can never stay away from roasted vegetables for very long. And this time, I found some very pretty spring purple sprouting broccoli to roast and drizzle with a caper basil tahini sauce! And after a week in Mexico eating (and let's be honest, drinking) ALL THE THINGS I'm pretty pumped to be sharing this healthy deliciousness with you.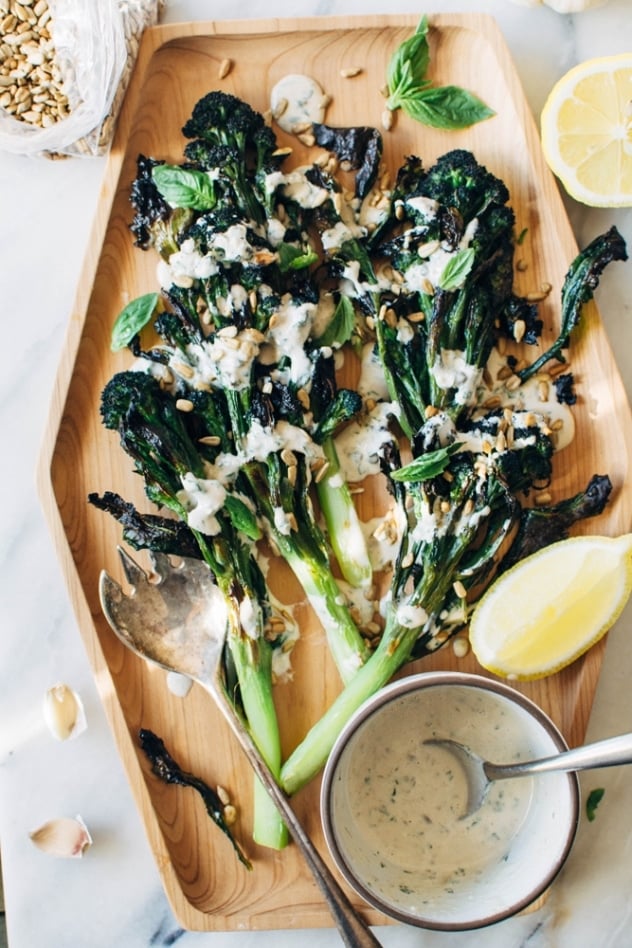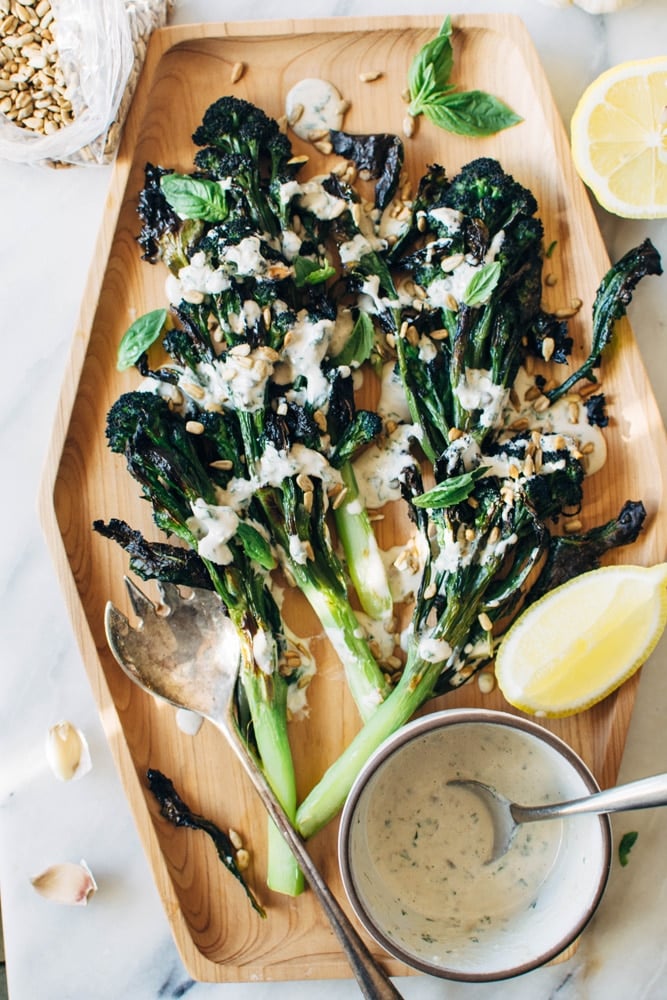 Purple sprouting broccoli just happened to be that one piece of sweet spring produce that I discovered on my latest trip to the grocery store, but if you're local market shelves aren't stocking this pretty veg don't fret! You can easily substitute broccolini or regular broccoli. But if you DO see it at the store I bet you'll wanna grab some, too.
I mean LOOK at that gorgeous color.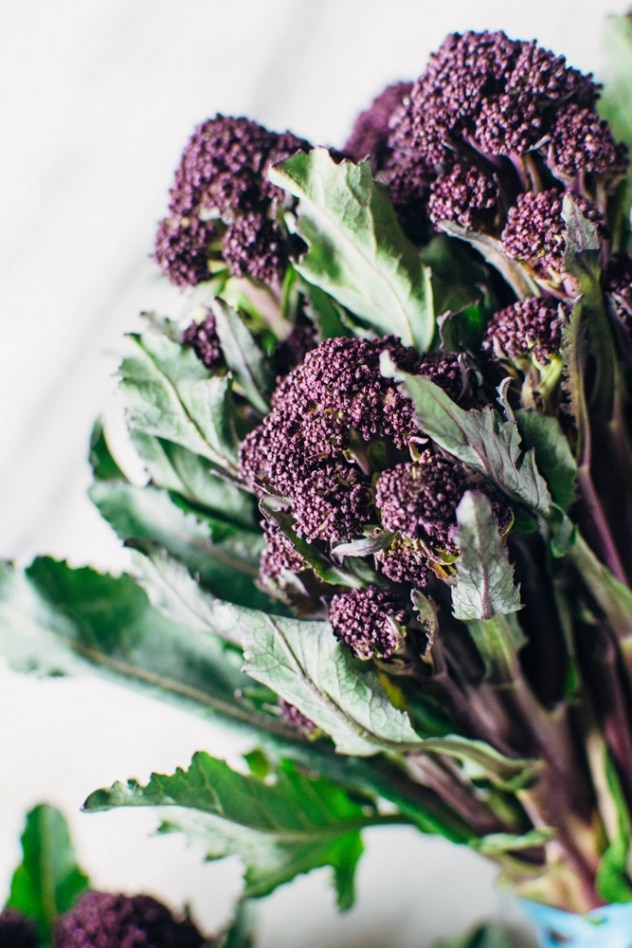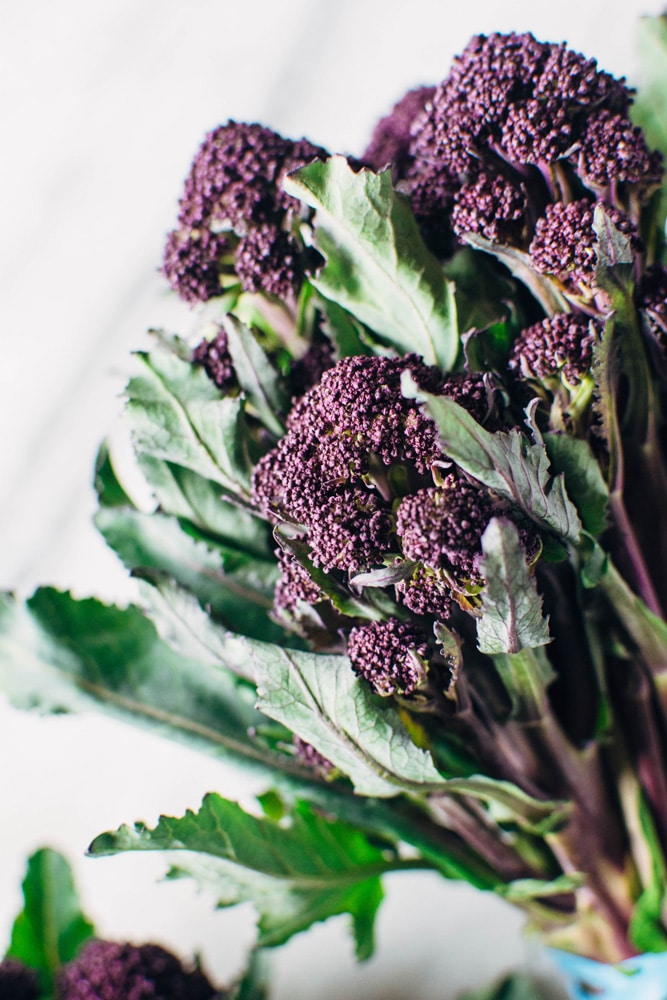 I love broccoli, but when broccoli is purple it's a whole other level of love.
Like can't keep my hands off it love.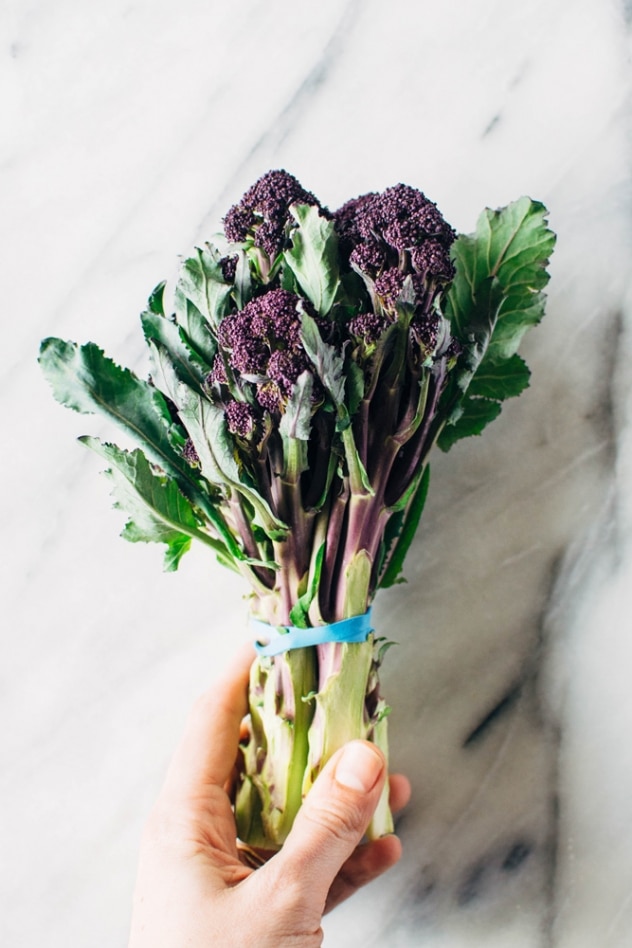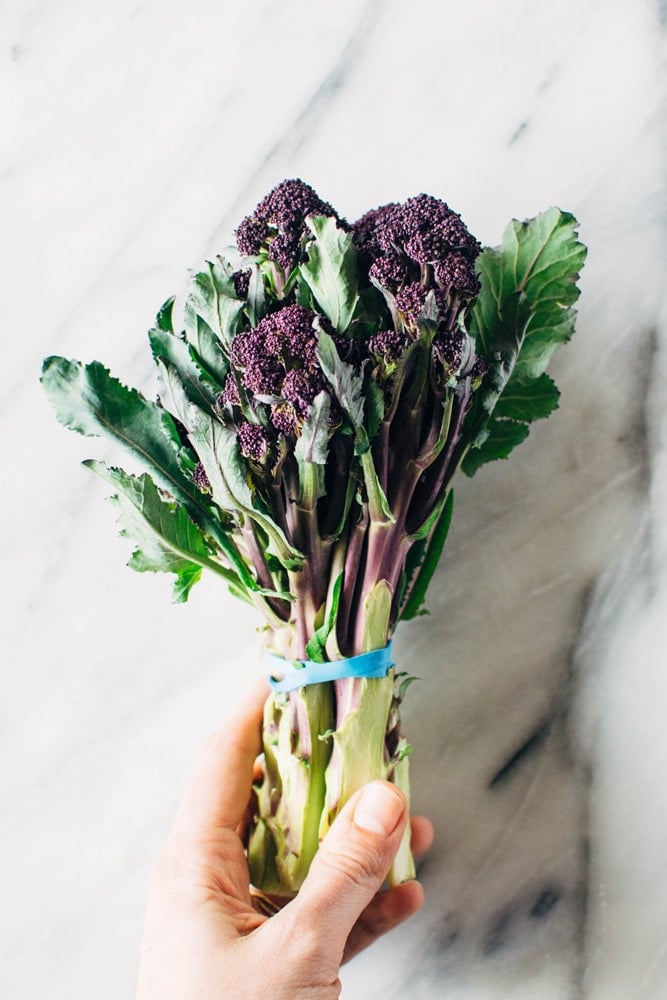 And on top of being beautiful, it has a really spectacular flavor as well. It's quite sweet and incredibly tender, with all the charming complexity of broccoli that we love. And actually a closer relative to romanesco than broccoli, oddly enough. but comes into season a bit earlier than either.
Which makes it the PERFECT candidate for a vitamin packed spring roasting indulgence.
Charred to perfection and drizzled with CAPER BASIL TAHINI SAUCE and we're talking some seriously amazing stuff, you guys.