Is it just me, or does winter seem to be a hard time to remember to include fresh vegetables in the dinner line up? The allure or roasting every vegetable that crosses my path into a sweet and caramelized nirvana is almost always too much to resist. But once in awhile, a salad comes along that does that perfect little thing of brightening up a hearty rich mid-winter meal like nothing else can. And this shaved carrot and parsley salad is exactly that.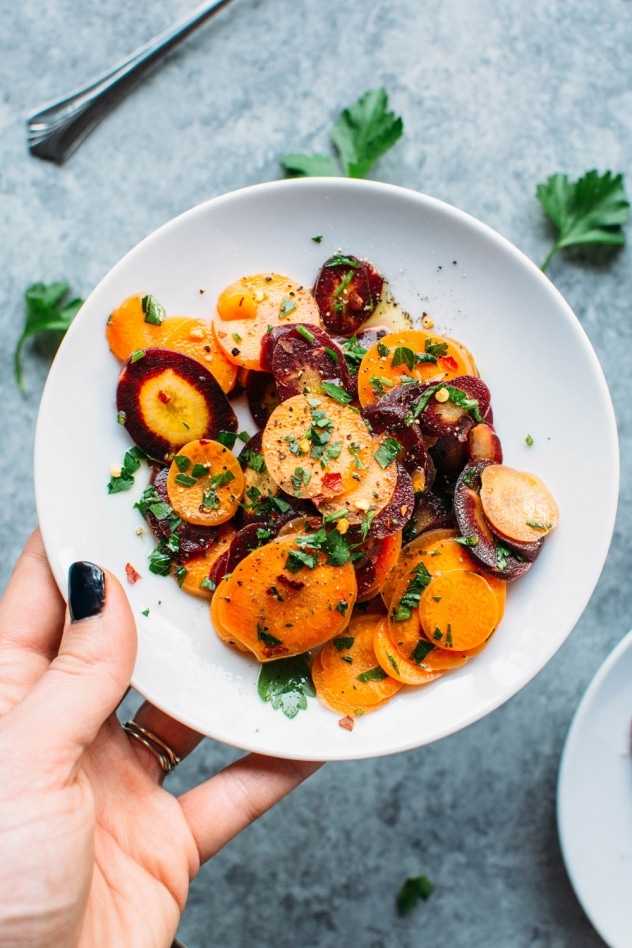 Because even though you've bookmarked every recipe for a slow braise you can get your hands on, and you're making a giant pot of soup once a week, a little fresh veggie salad can still have that magic way of bringing a dinner together and making it feel like a real adult meal.
And adult meals can be hard sometimes.
Maybe I'm feeling especially compelled to share the recipe for this carrot salad with you because all I ate today was scrambled eggs, 1/2 an avocado, and 2 grain free scones (<— Not an adult meal, but it is real life.) And all I really want right now is some yummy healthy food to even out the playing field. You know, so I can eat more cookies. Recipe testing all the holiday goodies for the blog comes at a price, yo.
But in truth, this time of year more than ever, we gotta remember to take care of ourselves. November –> December burnout is a THING, and a good place to start when it comes to staying on track of self care (aka focusing on something other than all the holiday gifts you need to buy, parties you're attending, all the outfits for said parties that need to be assembled, cookies that need to be baked for the fam, etc etc etc.. all during a season when you're ALSO just supposed to be grateful for what you have and the people in your life but the world is sending such MIXED MESSAGES. It can be stressful, can't it? Whew. That was a mouthful.)… is with your FOOD!
So simple, but so powerful.
It reminds us to slow down. It reminds us what is really the most important. It also reminds us that we already have a lot of the tools we need to take care of ourselves.
In last week's installment of Rob Brezsny's Astrology letter I was reminded (hiii fellow Virgo's!) that the question of what I might do to take better care of myself will be a very relevant one in the coming year. That loving oneself is a great way to explore what that might look like, and that there's still a lot to learn in this department. Which is pretty good advice even if you're not into the whole astrology thing. Never stop holding the question: How could I do this better? And I just know that food plays an important role in that picture. It always does, right?
Plus, it's just nice to see some color on your plate.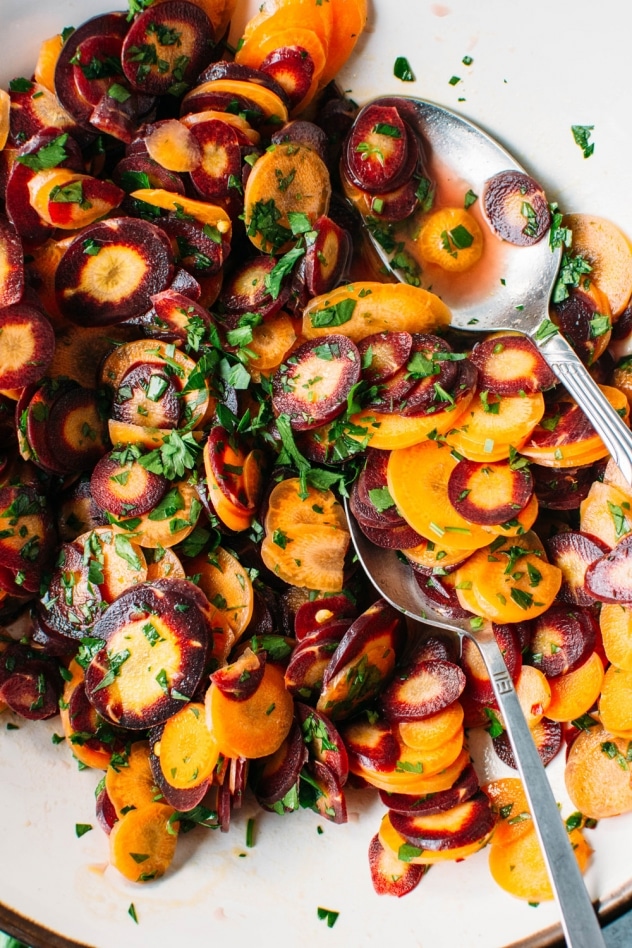 Continue reading →