Before this recipe I didn't even know it was possible to have paleo scones that tasted this good! Holy moly guys. They are something really special, and I'm so so excited to share the goodness of these paleo maple pecan scones with you!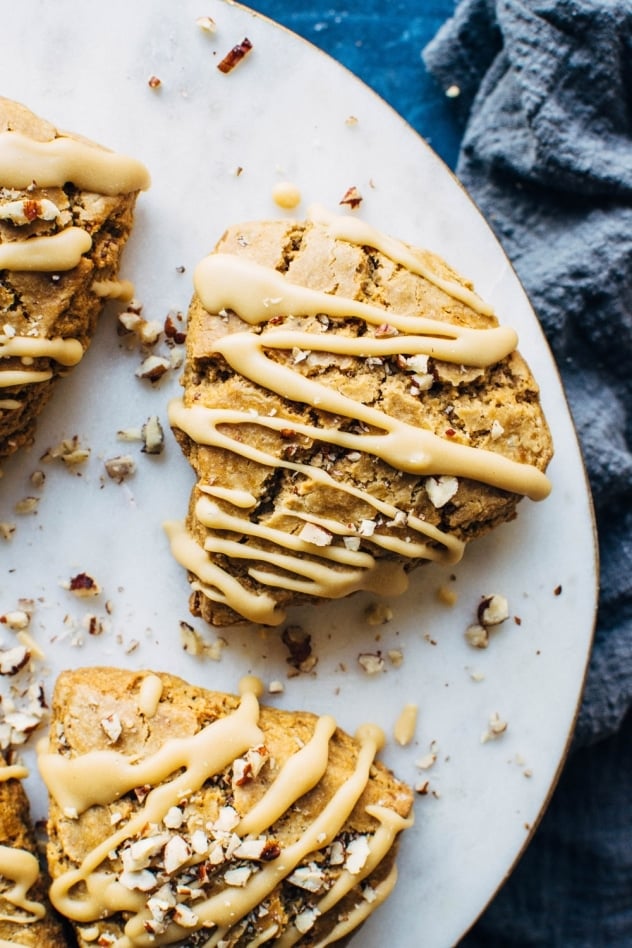 Back a few years ago before I gave up gluten and made such a major lifestyle change, a maple pecan scone bakery shop score was life to me. They represent all the best things about a coffee date treat –> Tender, a little flaky, slightly crisp on the edges and brimming with nutty pecan maple flavor. YAAAS. Tell me you feel the same.
But then I gave up gluten (and waved farewell to my maple pecan loving scone days), because:
Health > Treats.
(for realz)
But what if I told you that you could have BOTH?! Yep.I think I've cracked the code. Health AND treats.
Specifically these deeee-licious paleo maple pecan scones. Because after 3 (maybe 4?) batches they are so ready for your grain free coffee dates + holiday gatherings.