This grain free caramelized onion and mushroom pizza with arugula is made with Simple Mills almond flour pizza dough, topped with flavorful caramelized onions and mushrooms, smoked mozzarella cheese, and a peppery + bright arugula and toasted walnut salad – basically making it the ideal healthy pizza situation!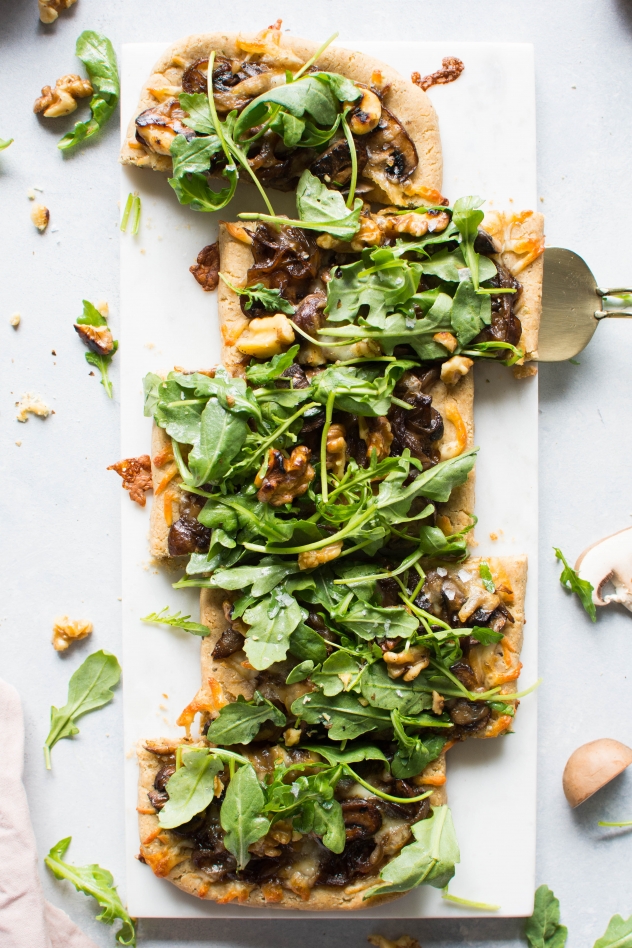 Raise your hand if you love pizza.
Okay now raise your hand if you love pizza that is also super healthy AND delicious.
Yep that's what I thought. We ARE all on the same team 😉
Because honestly as good as pizza is, when you can eat pizza and it falls into the category of a healthy meal, you're pretty much winning at life.