I'm back with my weekly series where I detail what I ate during the previous week. Welcome welcome to "What I Ate This Week"!
My hope is that by sharing with you what I eat in a week you can get some inspiration for easy + healthy snacks, lunches, and dinners, that don't make it onto the blog. I know I love hearing what people eat in their every day. It's so easy to get stuck in a rut packing the same snack bar / apple slices / leftovers that I thought it would be super fun to share what I'm eating so that you (and I!) can be a little more inspired and get new ideas.
Let's jump right in!
Before digging in, an important disclosure:
Some of the links below are affiliate links, which means that if you choose to make a purchase, I will earn a commission. This commission comes at no additional cost to you. Please understand that I have experience with all of these products, and I recommend them because they are tried and tested, not because of the small commissions I make if you decide to buy something. Please do not spend any money on these products unless you feel you need them or that they will help you achieve your goals.
What I ate this week
Breakfast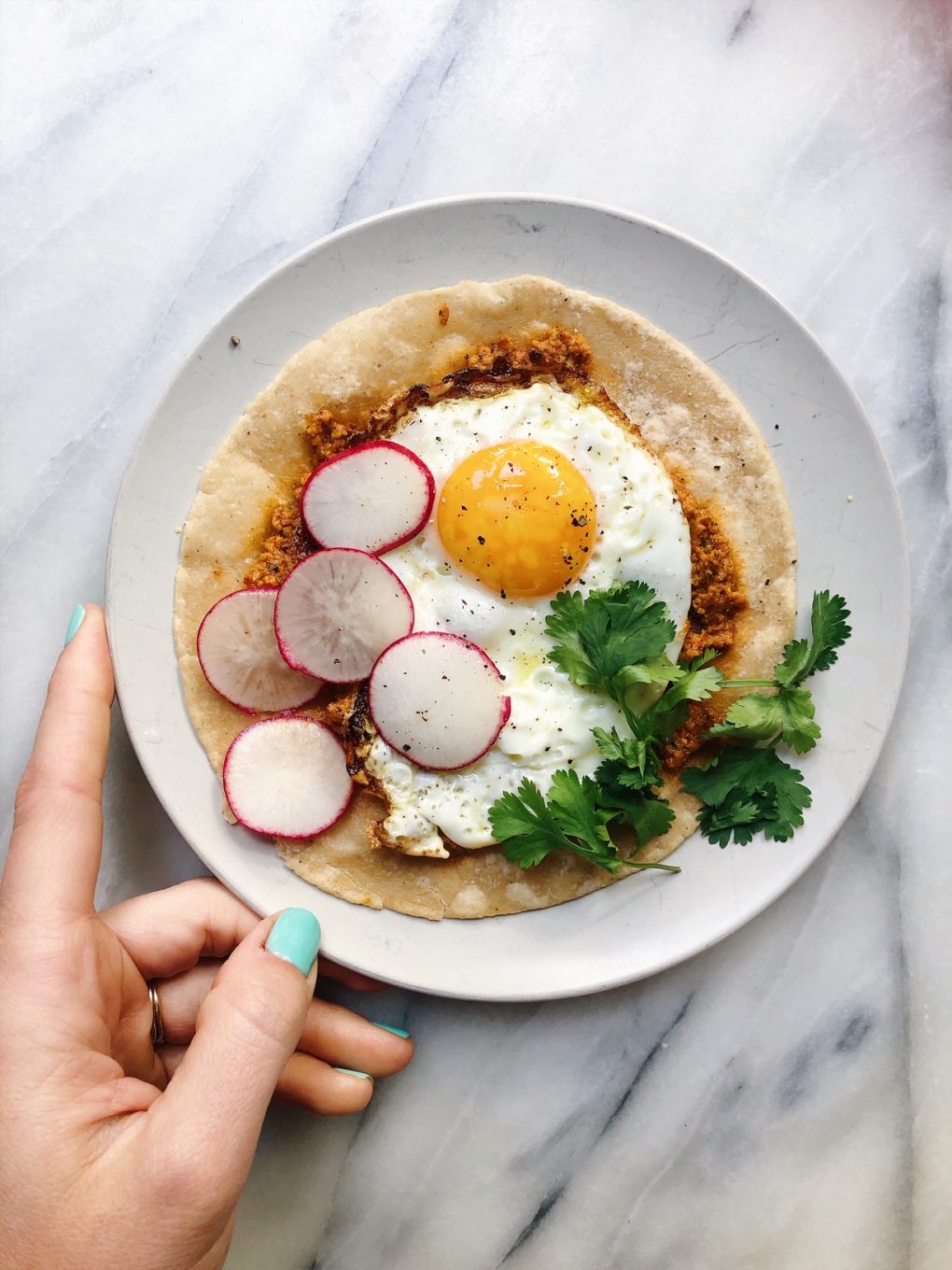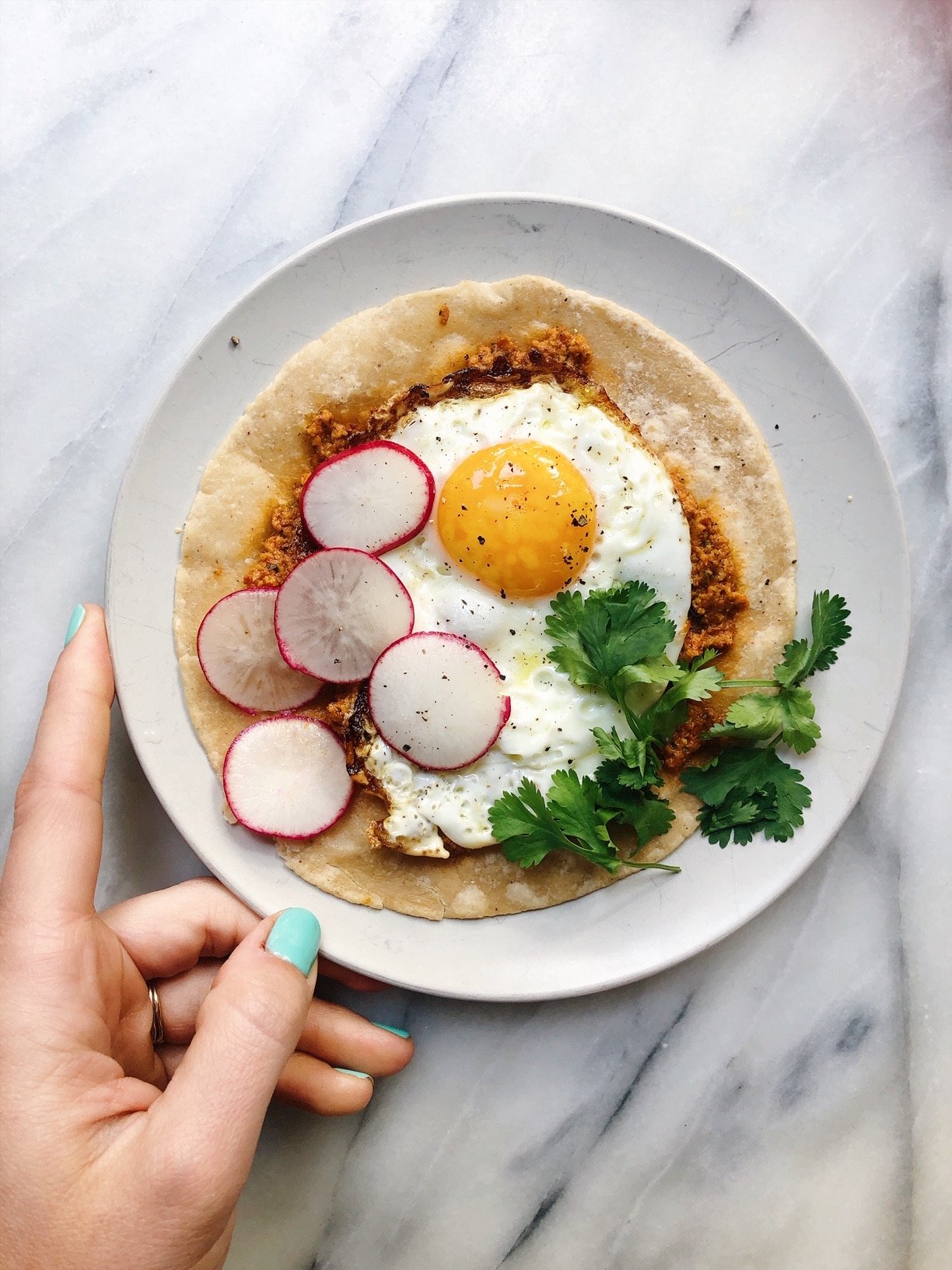 We celebrated my hubby's birthday last weekend with a killer taco bar, so for the rest of the week most of our meals were creative combos to use up the leftovers from the party!
This breakfast taco was a simple combo of (my favorite) cassava Siete Foods tortillas topped with this romesco sauce, a sunny side up fried egg, some sliced radishes, and fresh cilantro!
Super simple, ready in five minutes, and so freaking delicious.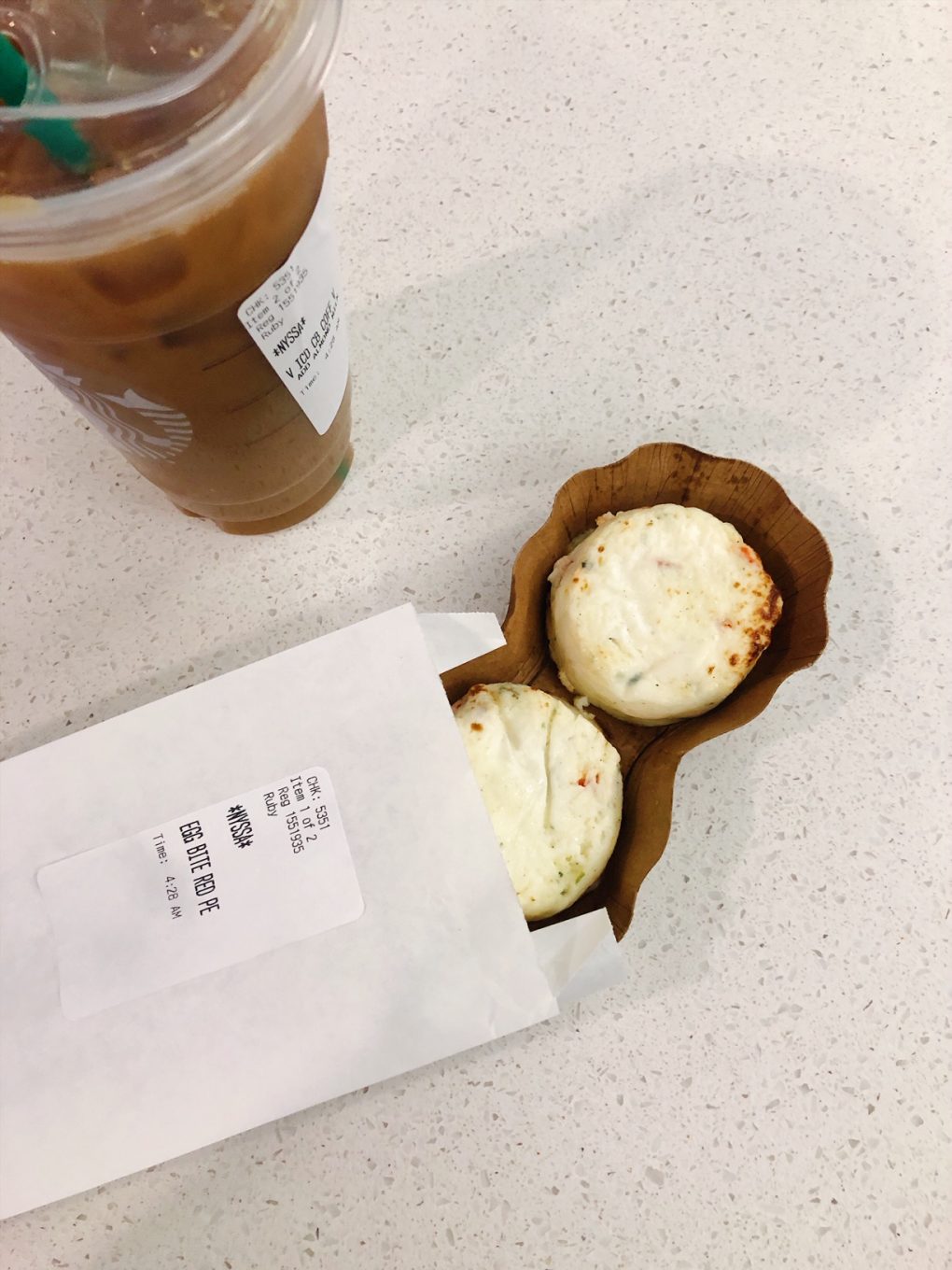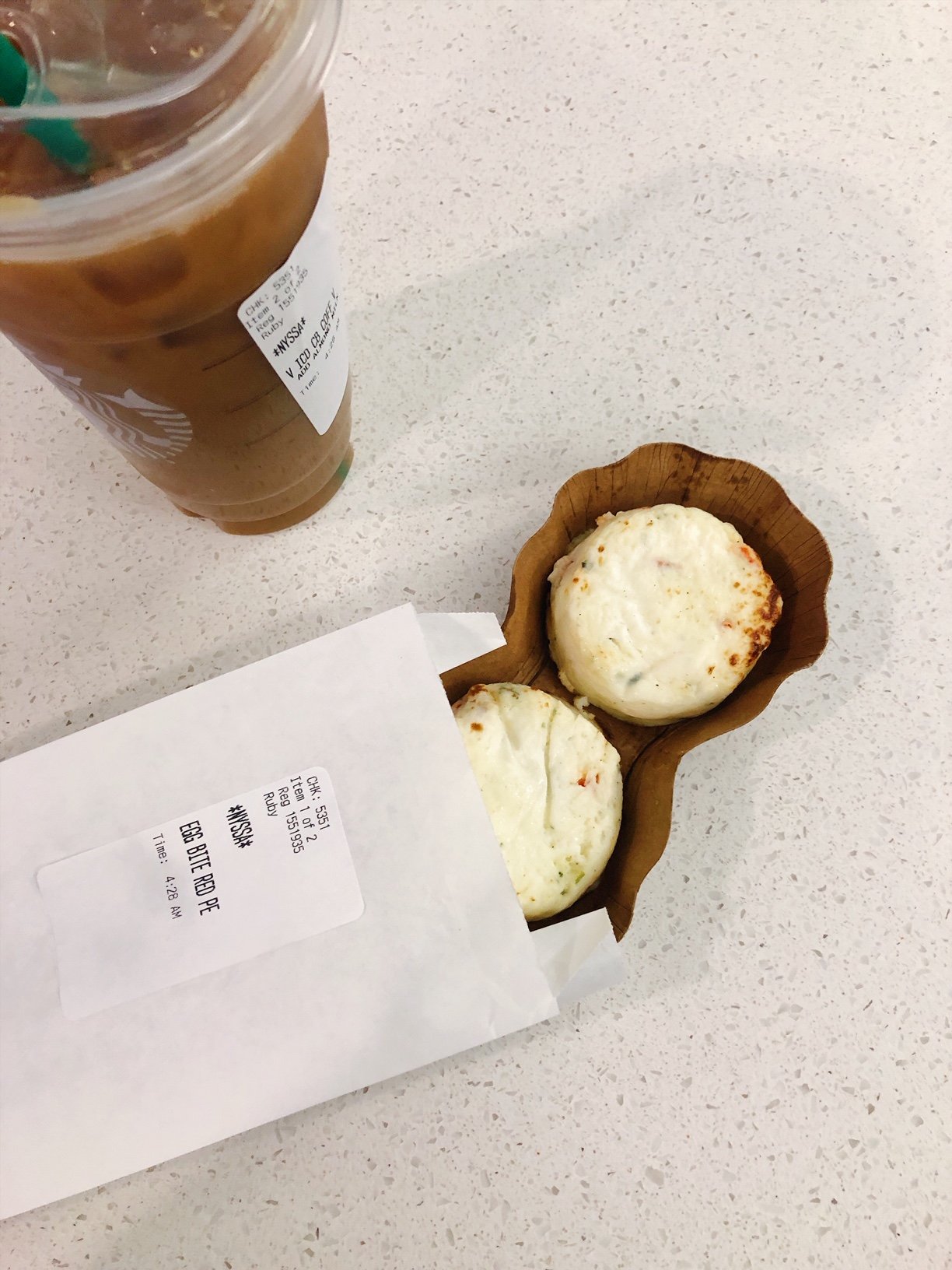 If you follow me on Instagram you probably saw some little snippets from my trip to the Everything Food Conference in Salt Lake City last weekend.
My flight out was at 5:45 in the morning because I am a crazy person. Ha!
Waking up to head to the airport at 3 am doesn't leave much time to eat so I grabbed a giant iced coffee (hello 2 hours of sleep) and some of their egg white and red pepper sous vide egg bites. Normally I wouldn't go for an egg white option (egg yolks have so many essential nutrients in them!), but that's their only dairy free egg bite and I've been trying to cut back on dairy lately. The acne on my face has greatly improved since doing that! I'm not totally cutting it out, just trying to minimize.
These little egg bites have saved me on so many occasions. Full of protein and will definitely keep you full + happy for a few hours!
Lunch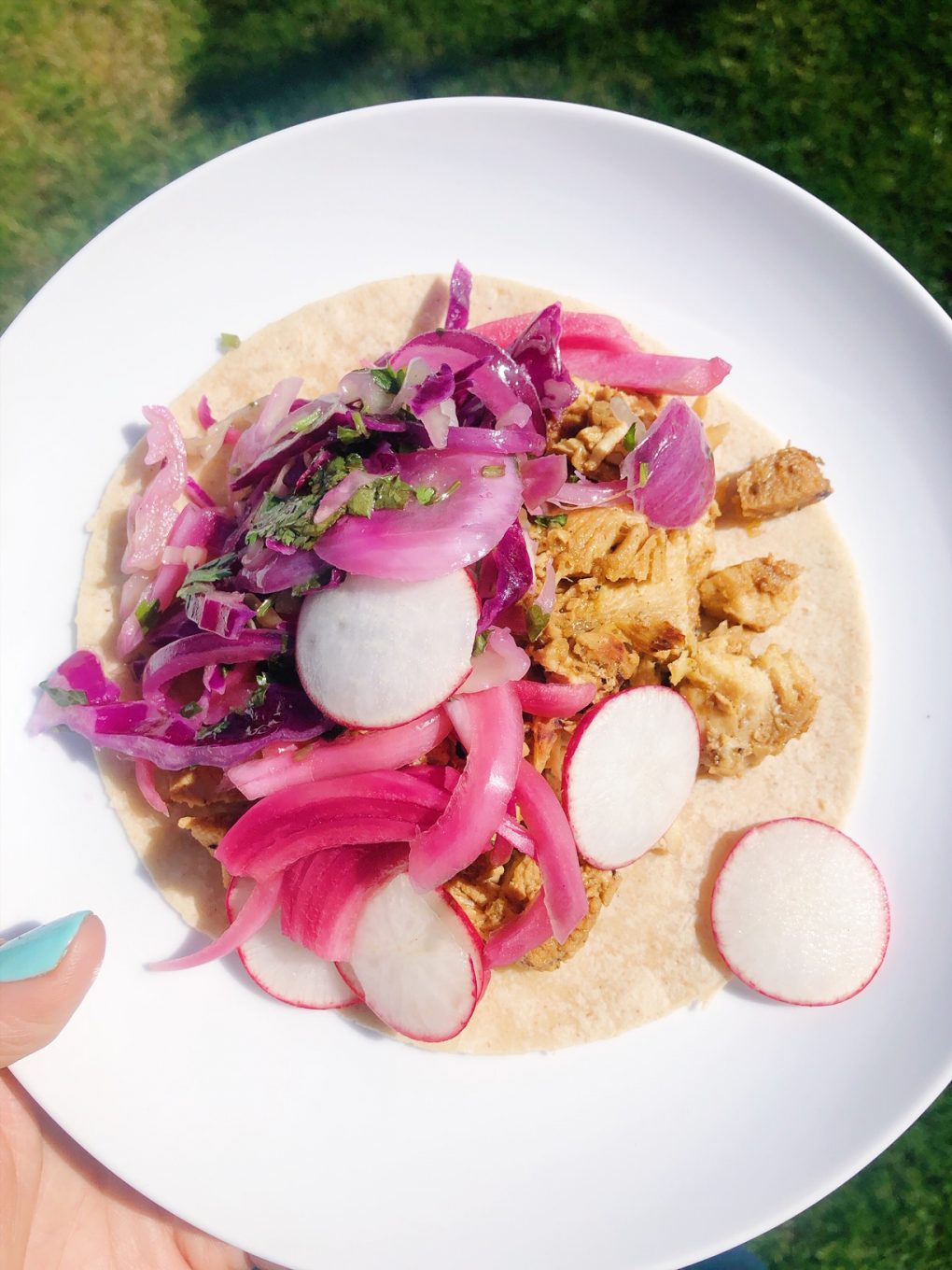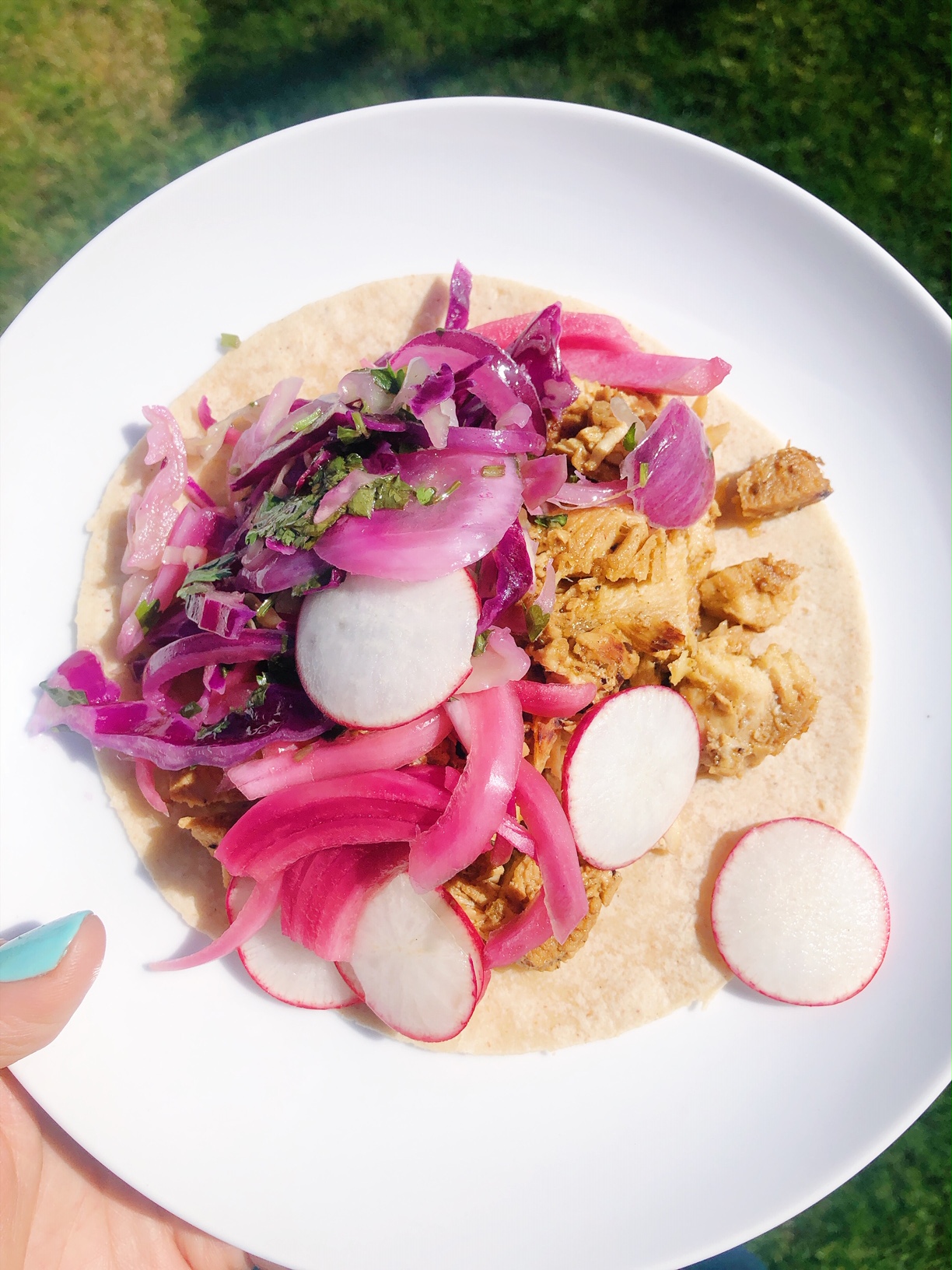 More tacos! They were definitely my main food group last week.
This was a simple chicken / mexican slaw (leftover from these Healthy Mexican Roasted Cauliflower Tacos) / pickled red onion (leftover from these Marinated Steak Tacos) combination.
I quickly marinated some chicken breasts in:
Some hot sauce
Garlic
Lime juice
Salt and pepper
Cooked the chicken in my cast iron and then thinly sliced before serving. So simple and seriously delicious! I want to tweak the recipe for the chicken a little bit and maybe turn it into a blog post. Garlicky Sriracha Honey Pan Roasted Chicken has a nice ring to it, don't ya think? Would you guys be into that?
Dinner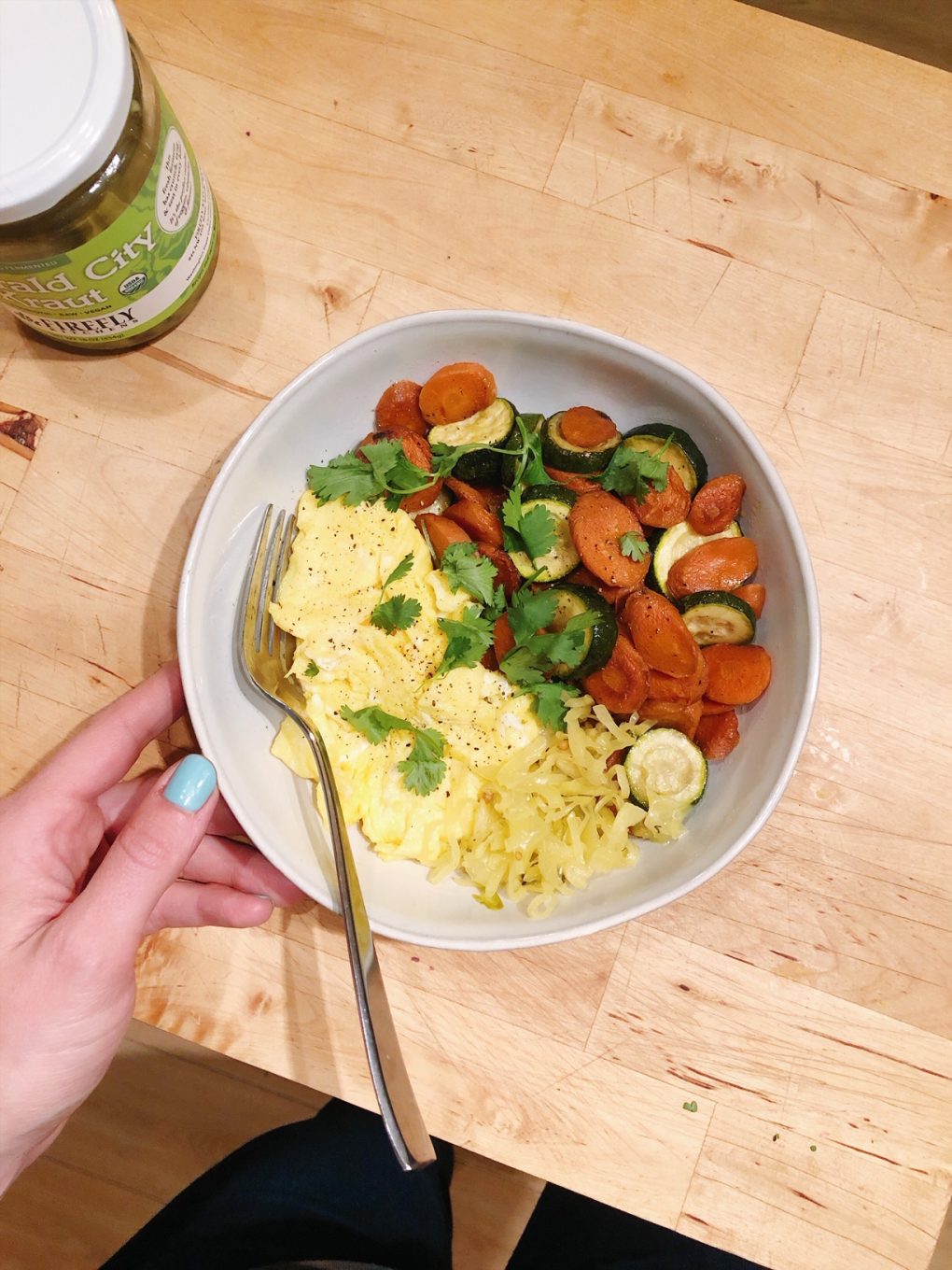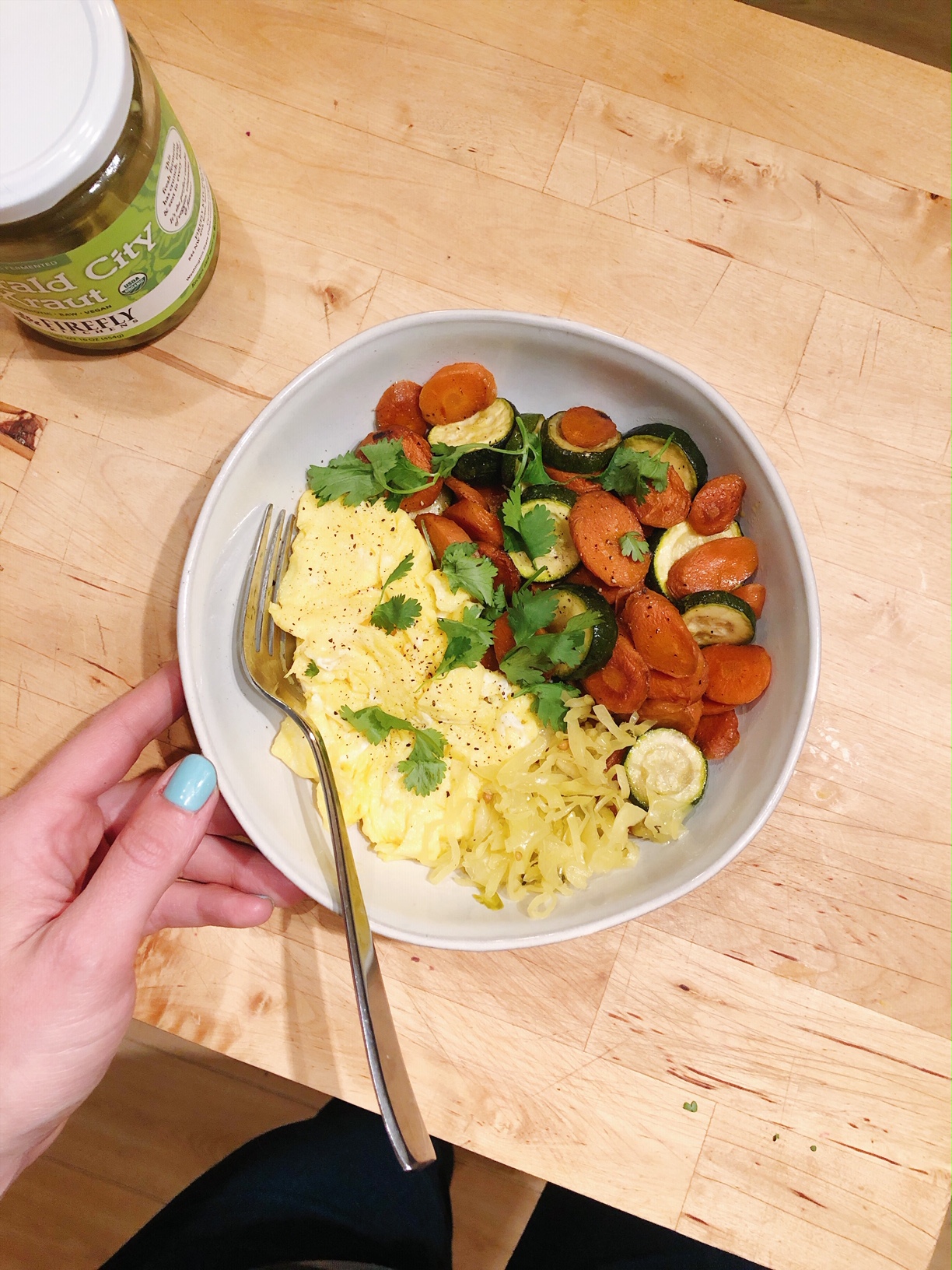 It was a super busy week, so quick and easy meals were in full effect.
This was a quick dinner I whipped up the night before I left for Salt Lake City.
To make this bowl I combined:
Soft scrambled eggs
Some leftover cast iron roasted carrots and zucchini from my Imperfect Produce Box.
Cilantro
A big scoop of my favorite Emerald City Sauerkraut from Firefly Kitchen
Snacks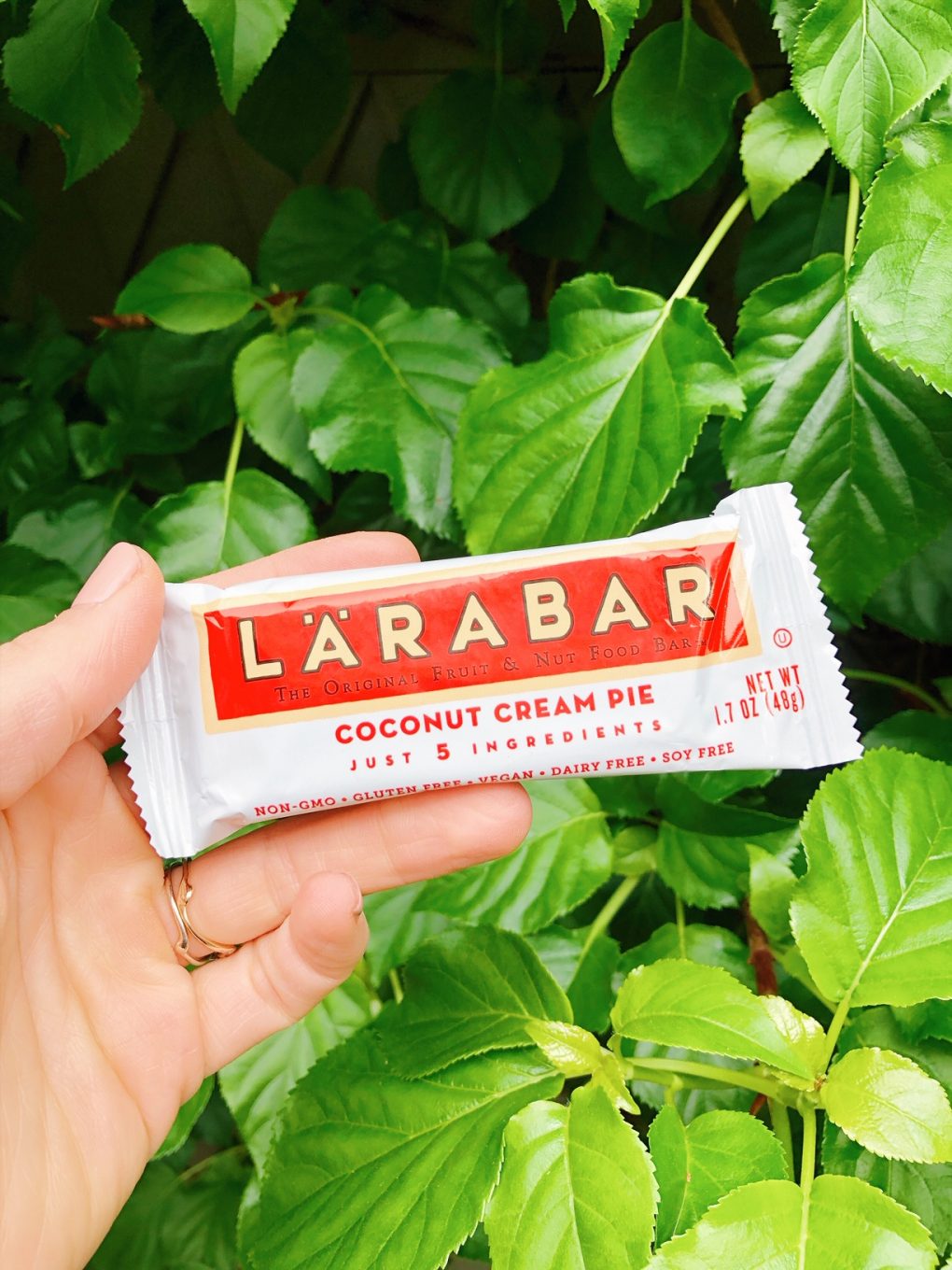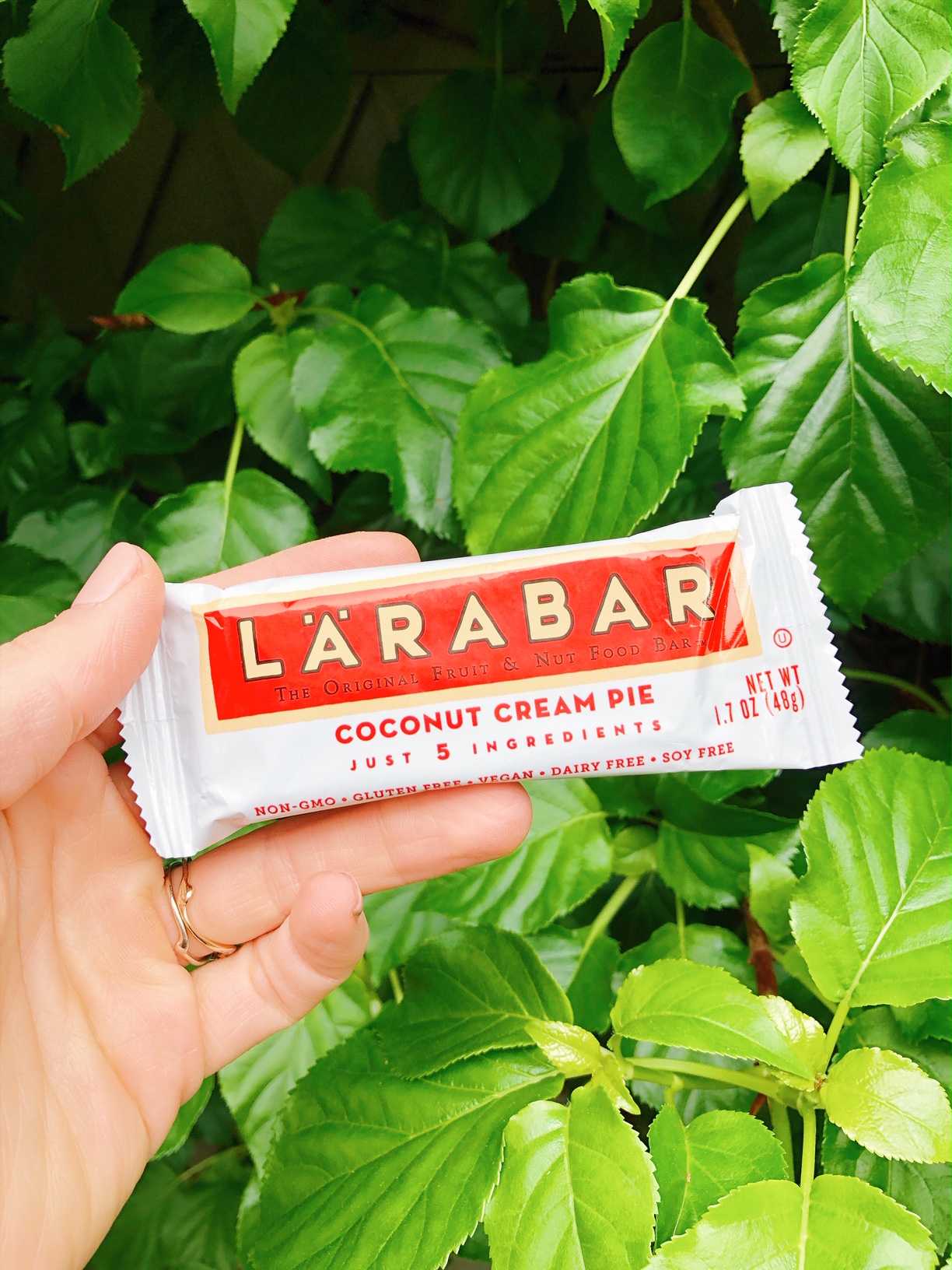 Lara bars are one of my go to snacks to sneak into my purse for when hunger strikes and I'm out and about. They're made with super simple, healthy ingredients that will fill you up and tide you over until you can grab a bite! This coconut cream pie flavor is one of my faves.
They are paleo, vegan, and Whole30 friendlyyyy.
They are made with:
Dates
Unsweetened coconut
Almonds
Cashews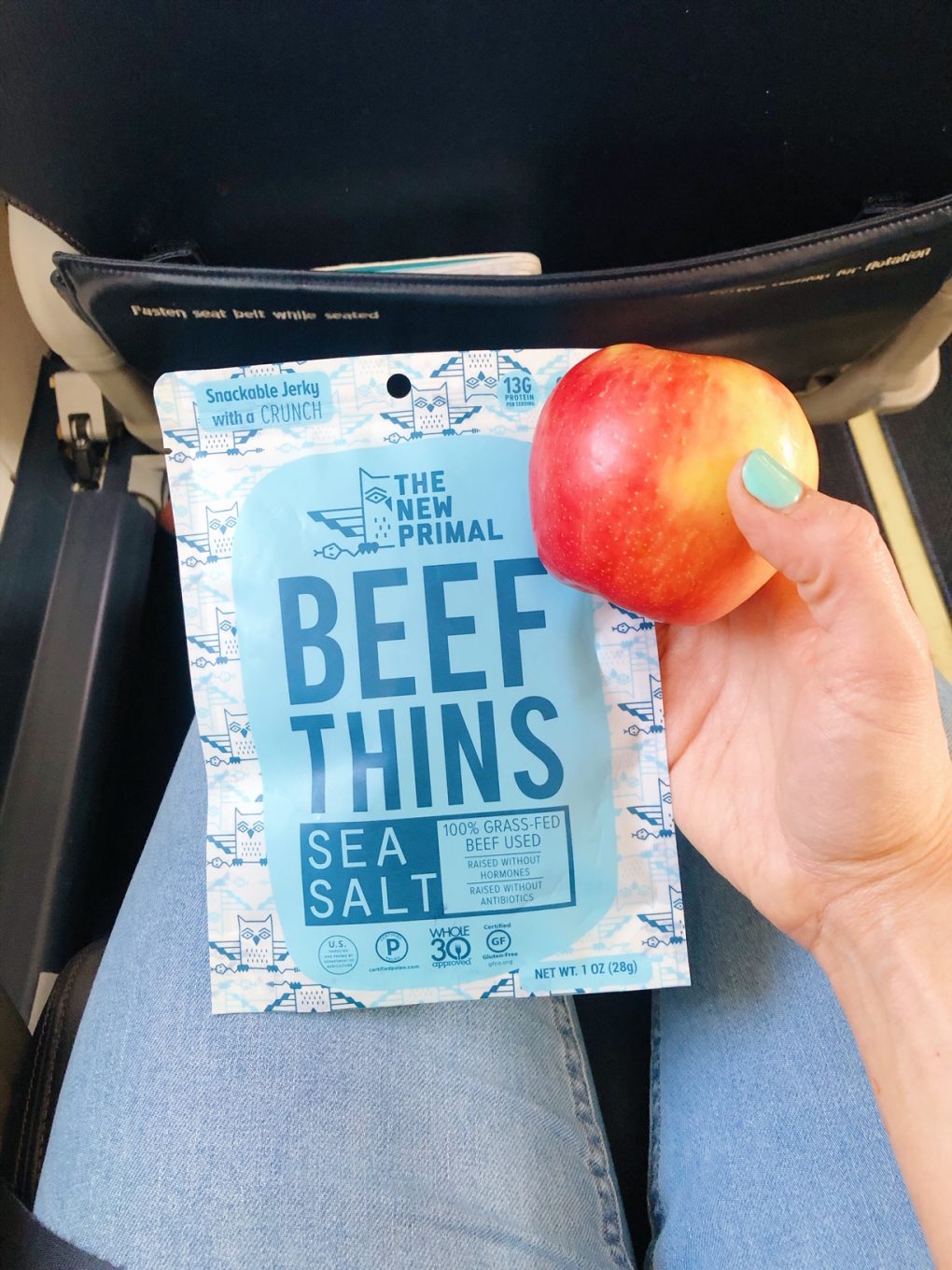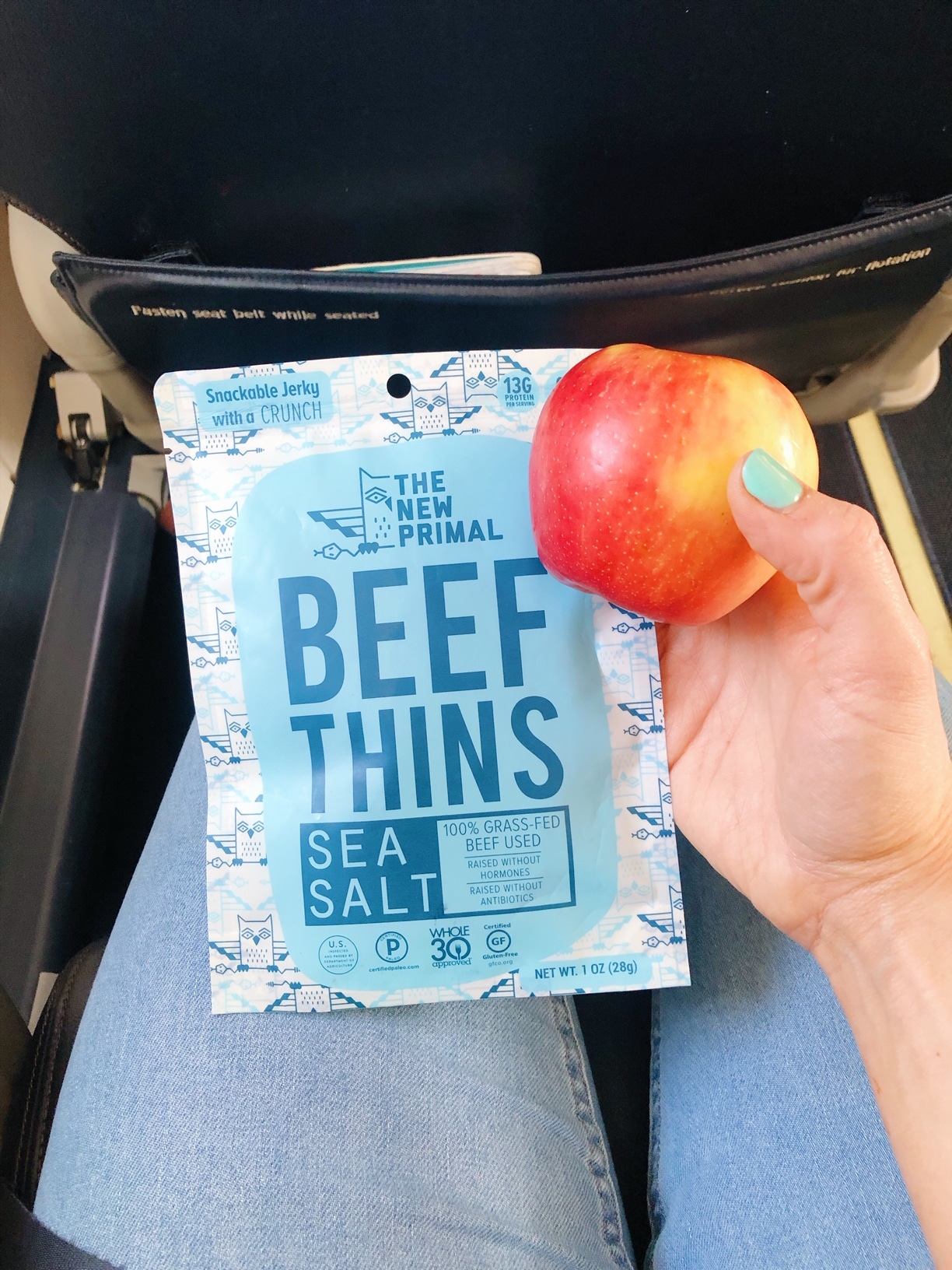 This was my airplane snack! Primal beef thins for some salty, protein packed crunch, and an organic honeycrisp apple.
These New Primal beef snacks are sort of spendy (probably not a snack you'll have every day), but they are INSANELY delicious. And the ingredients are top notch and Whole30 friendly.
They are made with: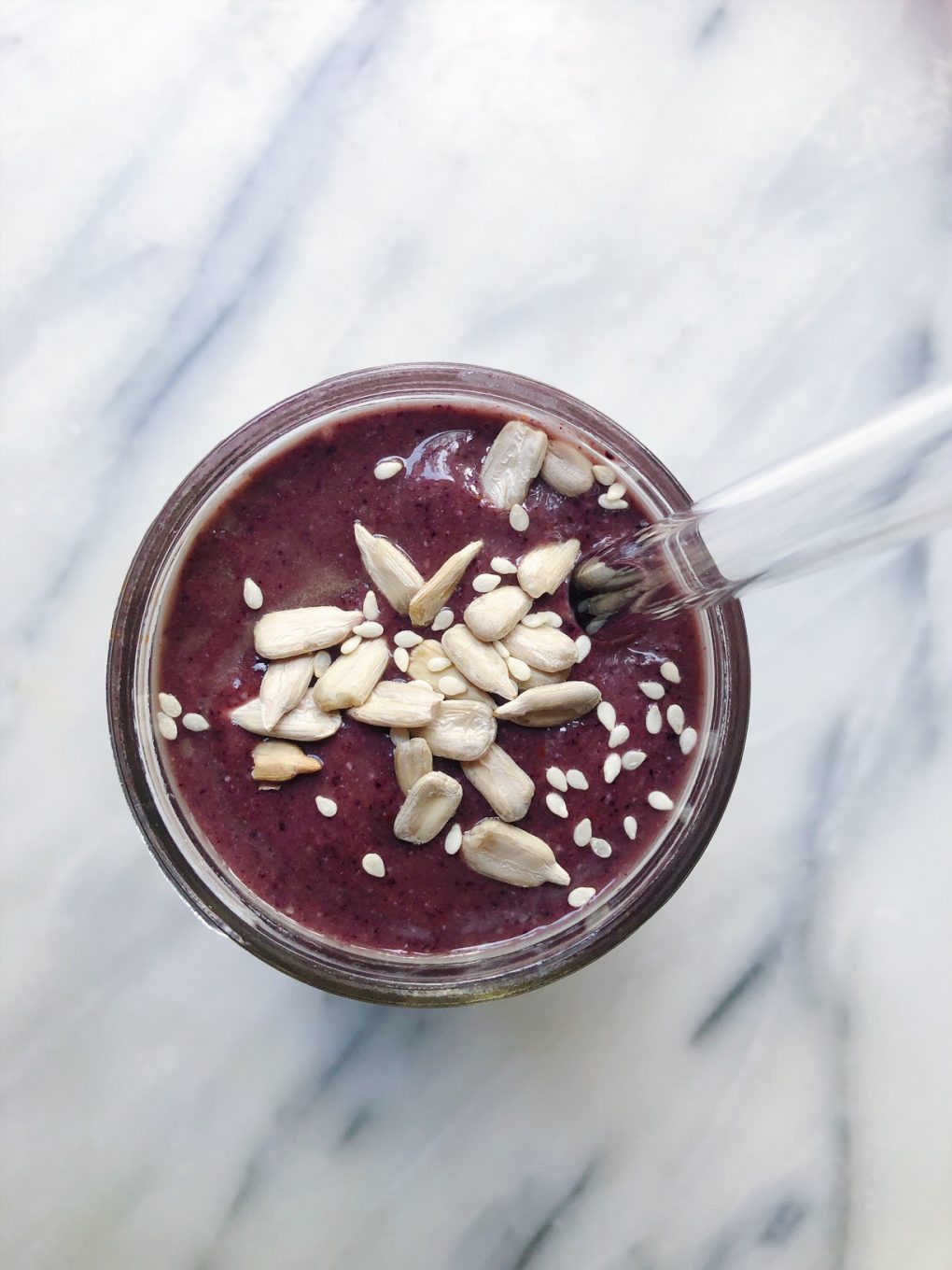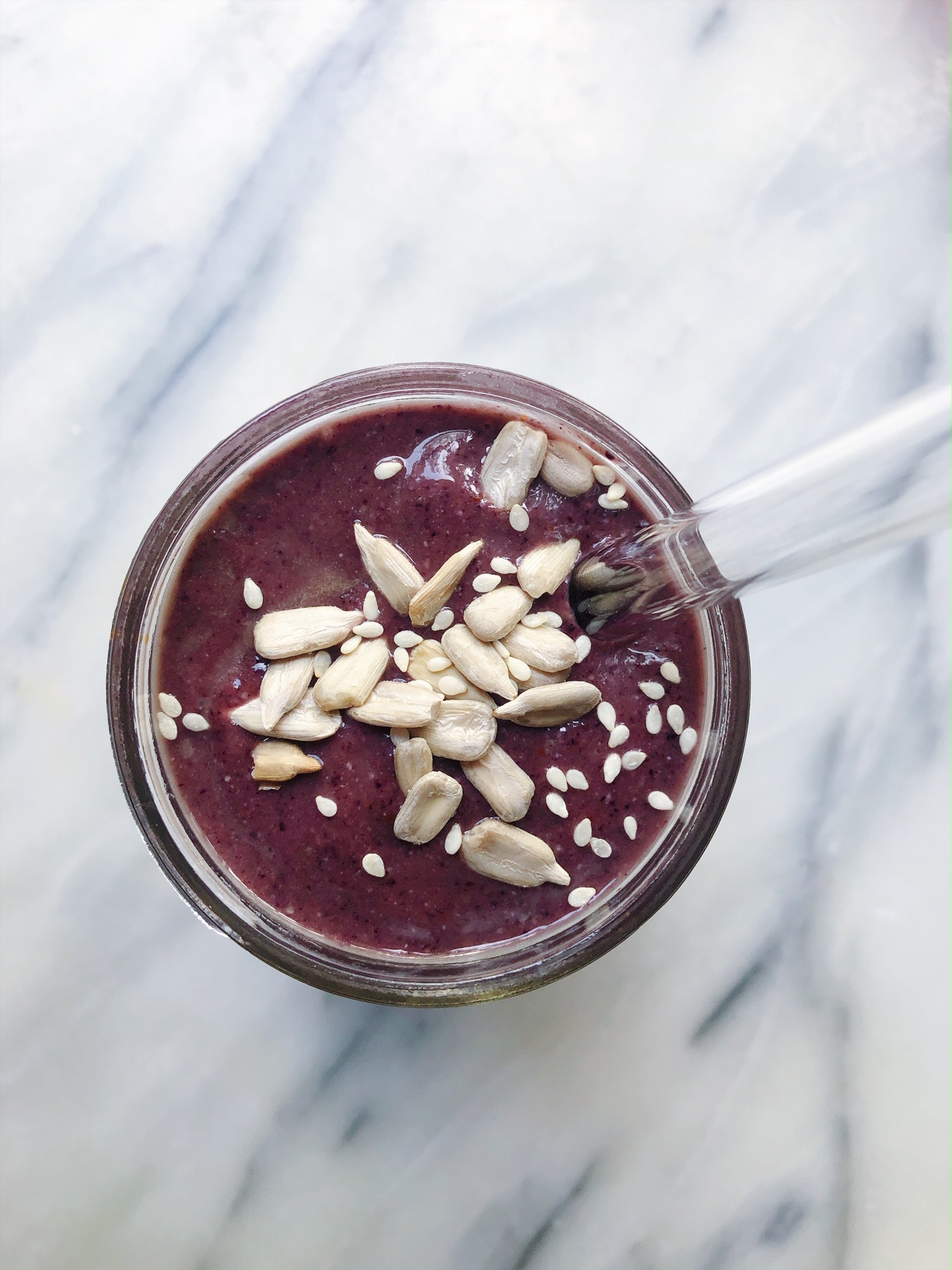 I made this berry avocado smoothie, slightly adapted from Choosing Chia's recent post.
Instead of hemp seeds I used sunflower and sesame seeds (for the seed cycling I have been incorporating in my diet), and I didn't have any nut milk, so I just used water instead.
It was filling and delicious! Antioxidants from the berries, and healthy fats from the avocado + seeds.
And that's a wrap babes! I hope that you enjoyed reading this little series. If you did be sure to leave me a comment below. You can also let me know if there's anything more you would like me to discuss in these posts!
XO