It is officially cherry season up here in the PNW, and I am in ripe, juicy, cherry heavennn. I apologize in advance if the next ten (maybe more?) recipes have cherries in them. I definitely foresee that as a legit possibility.
Starting out the cherry parade is this creamy vanilla bean and cherry raspberry smash chia seed pudding!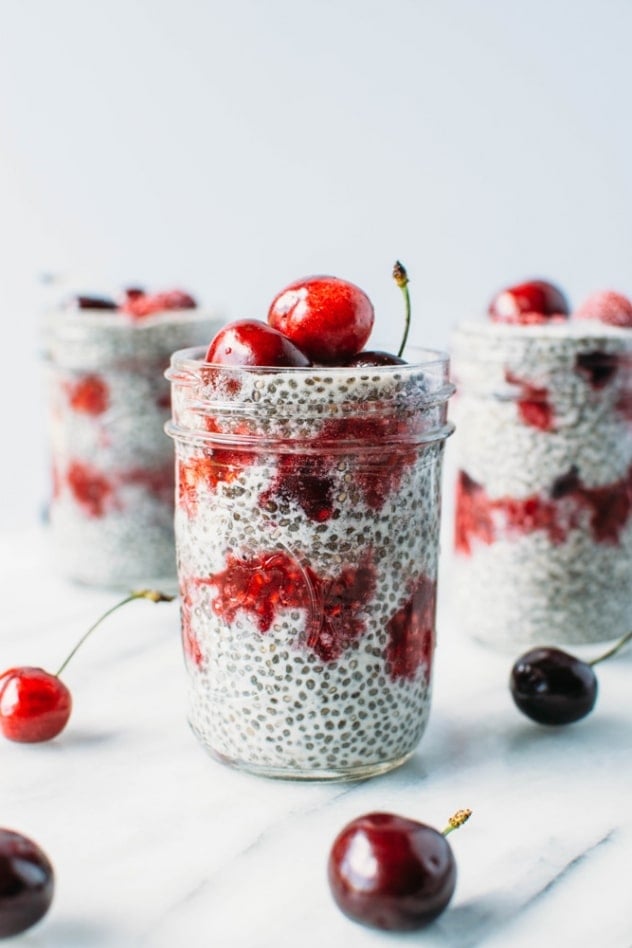 And I can't wait for you to try them.
It feels like cherry season came a little bit early this year. They usually hit the market the beginning of June, but tend to be a bit wishful in their state of ripeness and flavor until at least the end of the month, sometimes even the beginning of July.
Myself, being the ardent cherry lover that I am, bought up the first decent looking bag of cherries I found on the shelf about a week ago – half expecting them to be a little lackluster in their sweetness and bite, but not caring because – CHERRIES!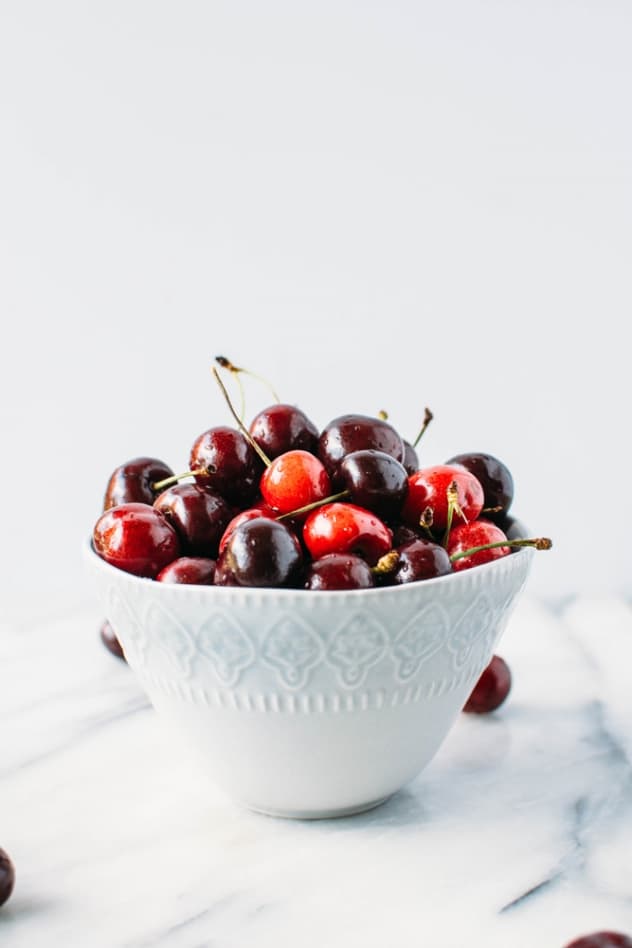 Surprisingly, I was charmed and delighted by their perfection! These cherries were the archetype of what a cherry should be. Juicy and sweet, with just the right amount mouthwatering of bite. Never mind the $15 price tag that accompanied them.
So worth it. (Don't tell my husband).
After eating my fair share, sitting out in the sun on our deck (talk about spring perfection), I set about finding ways to savor them a little bit more – tucking them into various recipe ideas where I knew their scrumptiousness would shine!
This chia pudding was the first thing I landed on.