Wooohoo Tuesday! While not normally the most exciting day of the week, we're gonna embrace the hell out of it today with some roasted strawberries with mint and airy yogurt cream that's gluten free and refined sugar free bc WE CAN AND IT"S DELICIOUS!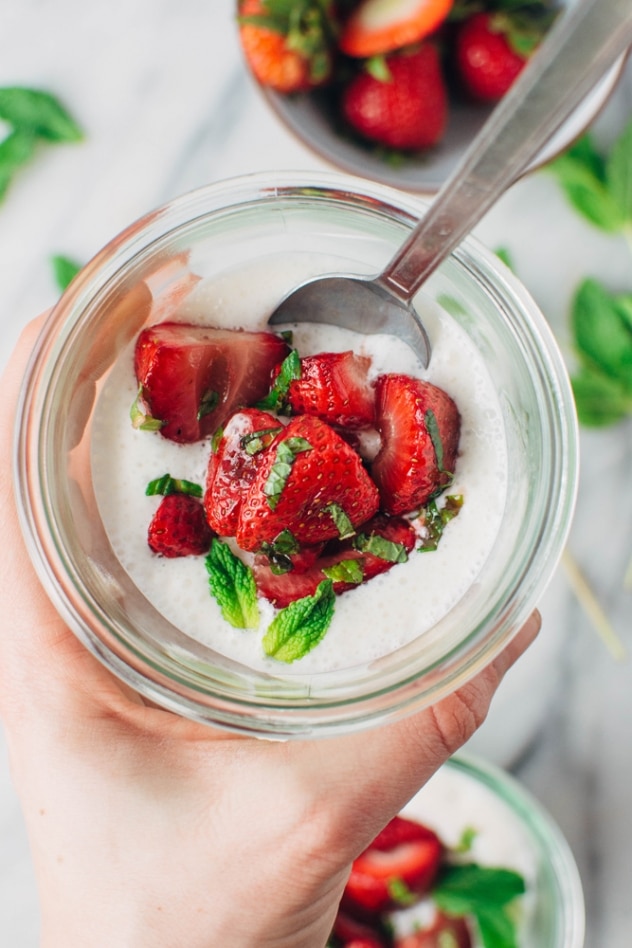 IMHO every weekday deserves a healthy indulgence like this.
Have you guys every played around with roasting strawberries? Like all fruits (and veggies), when roasted, the sugars in them start to caramelize, creating a more intensified flavor without adding any extra ingredients. The magic of cooking techniques is REAL, YO!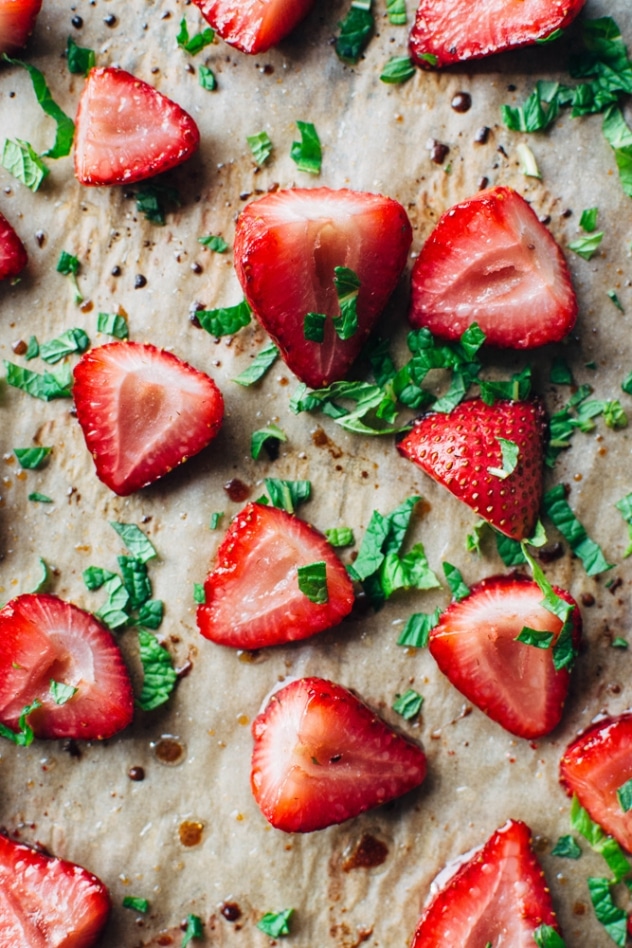 Which ended up being the perfect cooking techinique for this recipe because I bought some strawberries from the store that LOOKED amazing but really just tasted like winter strawberries in the PNW. I should have known better. I guess the Spring (and really summer) produce idealist in me took over my thought process! But that didn't stop my determination to make something truly delicious out of them anyways, and satisfy that craving that I had for that ripe juicy strawberry flavor.