Ahhh I'VE MISSED YOU! How did we go from rocking it out with easy dairy free cauliflower mac and cheese last week to not talking until now?! It's my bad, I know. Somewhere in between travel and catching the worst head cold I've had in forever I just sort of lost some traction.
It happens, sometimes.
The season change struggle is real.
But it's nothing we can't fix with some creamy pumpkin turkey chili. Don't ya think?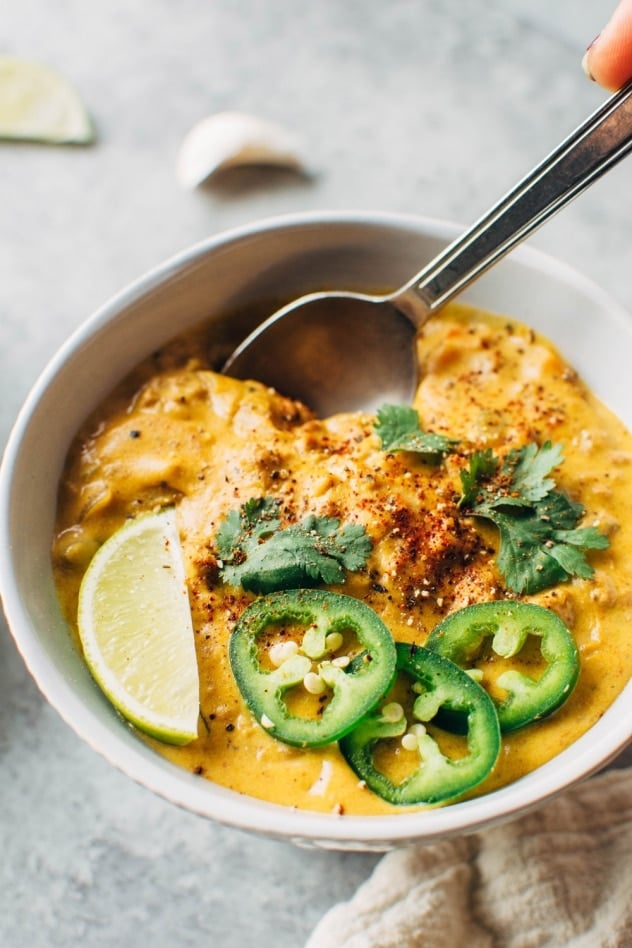 I've been thinking about making this soup for a very long time. Dreaming of it's creamy, cozy pumpkin perfection. And last week, mid-cold, post vacation vibes, it was time to bring it to our dinner table.
And it it was literally perfect. 
Like a so-totally-november-I-can't-believe-it's-already-snowing-luscious gift to ourselves. Because we all know the power of coming home to a delicious bowl of soup when the temperature starts to drop and changing leaves turn into falling flakes. I know Seattle might be a little ahead of other parts of the country on this one but I know you still feel me.
Soup = the best part about cold weather. Especially when it involves pumpkin.