I love you smoothies = the best pink + delicious + healthy way to show someone how much you care, before you even brush your teeth.
even if that someone is YOU!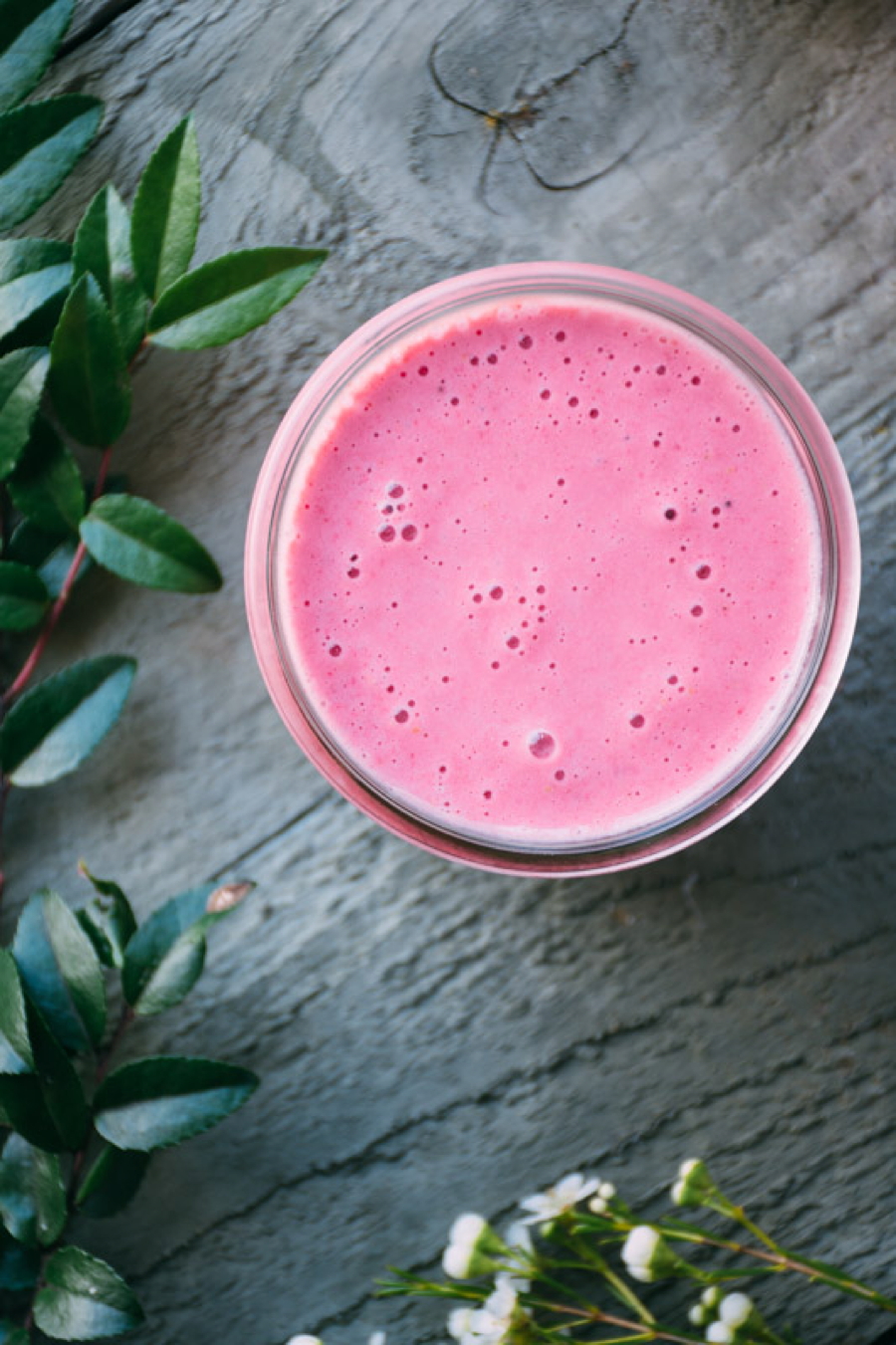 because we all know that mornings can be a little…rough. and frazzle-y. and what makes mornings even more rough + frazzle-y? not eating something at least mostly healthy before heading out the door.
(yes I am that person who neeeeds to eat breakfast. never-could-I-ever skip this perfect meal. I'm not sure what would happen if I did but I might melt into a puddle of..I don't know what but I don't think it would be pretty.)
so a few months ago I decided that smoothies we're going to be my new monday through friday BFF (ok sometimes weekends too because smoothies are kind of AWESOME!).
they're so easy to throw together quickly, and if you're like us and sometimes use jars instead of regular glasses well you just pop a lid on that glorious glass of blended vibrance and you're out the door with a nourishing breakfast to boot.