Guys, I made a tropical green coconut smoothie, and it's so good I just can't keep it to myself!  😍
I shared this recipe on my insta stories a few weeks ago, but it's become such a staple around here during our mornings (and afternoons… who doesn't love a great afternoon snack?) that I decided to snap some pics and do a little post about it!
Because sometimes, in the middle of winter, when it's really freaking cold outside for the millionth day in a row, you just have to pretend you're on a beach somewhere, enjoying the tastiest tropical beverage you can imagine 🍹🍍🌿🍋
Hello (delicious) coping mechanism!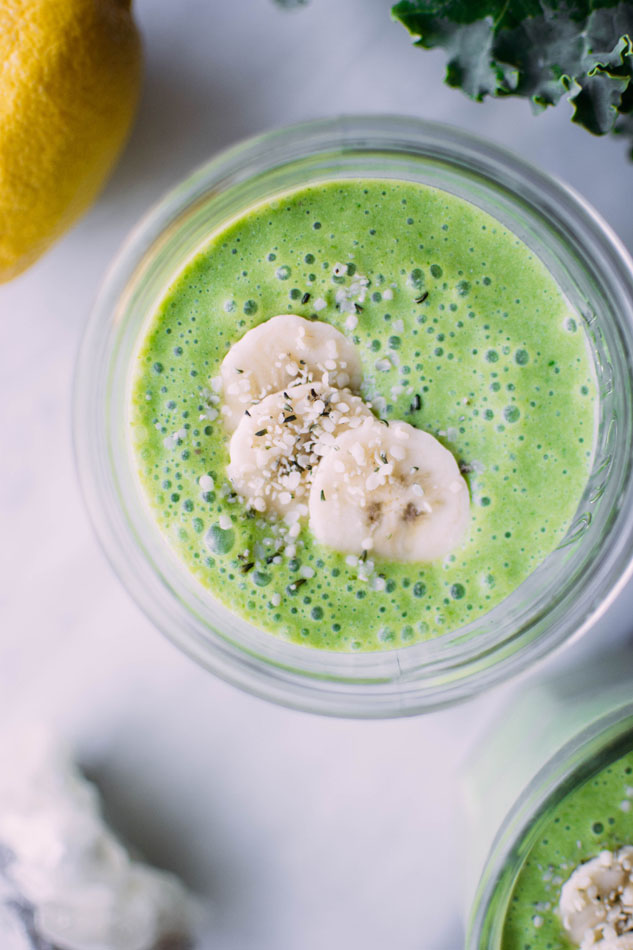 I'm not gonna lie, I am not exactly a smoothie goddess. I don't alway have the easiest time finding the right ratio for them..  Let's just say it's not my forte in the kitchen. Sometimes I even sense a little hesitation when I ask my hunny if he wants me to make him a smoothie in the morning.
But I've been practicing. And practice makes perfect, right? So this pretty green number? Well it's been winning me all kinds of points.
So if you can trust me with your fruit and greens after that not-so promising introduction, I think you and your hunnies will love it too.