My favorite part about winter? All the SOUPS!
And I am so excited about this soup recipe! Thai carrot and sweet pepper coconut soup with cilantro pesto that's paleo, and can easily be made dairy free + vegan.
The flavors sing like a ray of sunshine in the cold days of February and really are kind of life-changing. As I write this we're getting our first REAL snow of the winter here in Seattle, and I couldn't think of something would rather cozy up to more than this vibrant bowl of soup!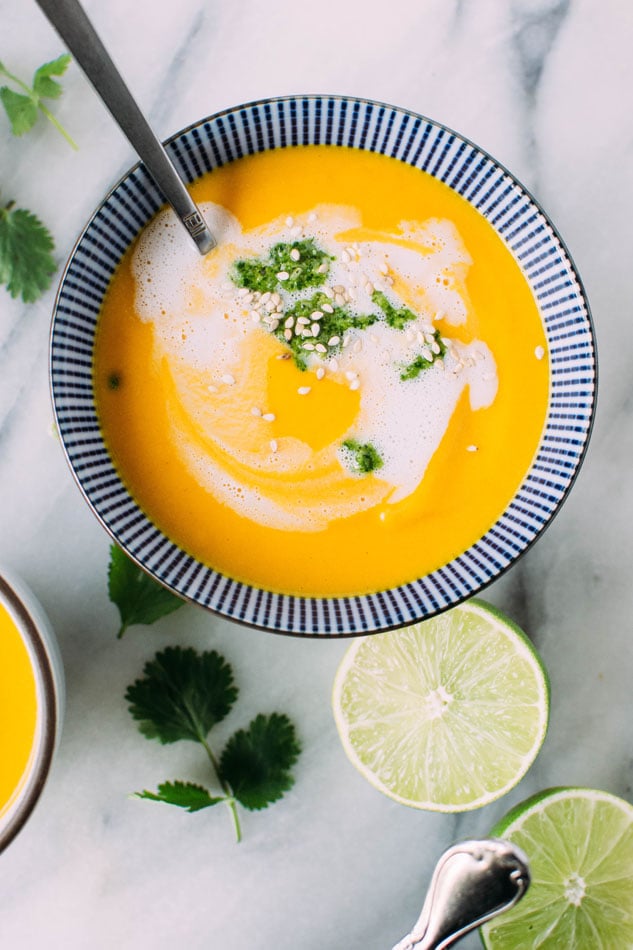 I would actually, (probably) eat some type of soup for every meal if I could get away with it. I've definitely been known to have soup for breakfast when I wasn't cooking for anyone else!
Unfortunately, Patrick isn't always up for soup for breakfast // lunch // dinner, so I can't exactly live out my dream soup for every meal, but I'll just go ahead and sneak it in as much as I can!
And with recipes like this, I don't get too many complaints.