What's up weekend?! I see you, and I'm ready for your late morning wake ups, freshly made coffee, record playing, and dancing in the kitchen while making savory breakfast pancakes with bacon and fried eggs. 
YES.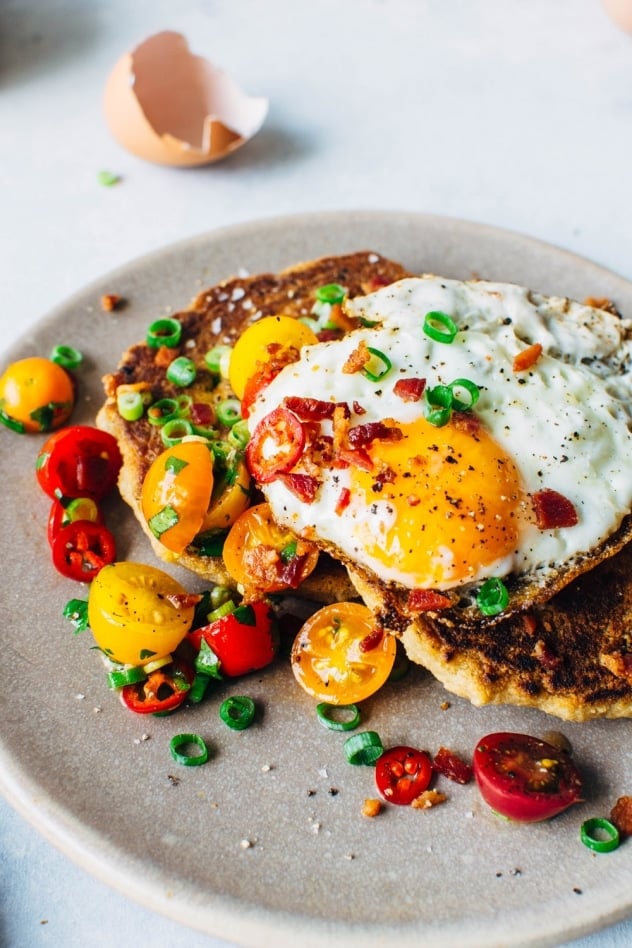 Something about fall always makes me want to stay in and make weekend breakfasts at home instead of venturing too far out of the house for the first meal of the day – staying cozy inside wearing pajamas till noon and noshing on some seriously delicious breakfast just fits with all the fall vibes.
The recipe that I'm sharing with you today is perfect for that. Perfect for your epic (yup I said it) weekend.
To be clear, it's not so much a recipe for the pancakes themselves (that part I'm going to let you use your favorite recipe for) but for what goes IN and ON them.
These are dressed-up-weekend-ready savory pancakes, if you will 😉