This dairy free everything bagel spiced ranch dressing is made with a few simple + clean ingredients that you probably already have in your refrigerator and pantry! Ready in 5 minutes and so delicious for dipping veggies or as a dressing for your favorite salad. A healthy and tasty alternative to store bought ranch.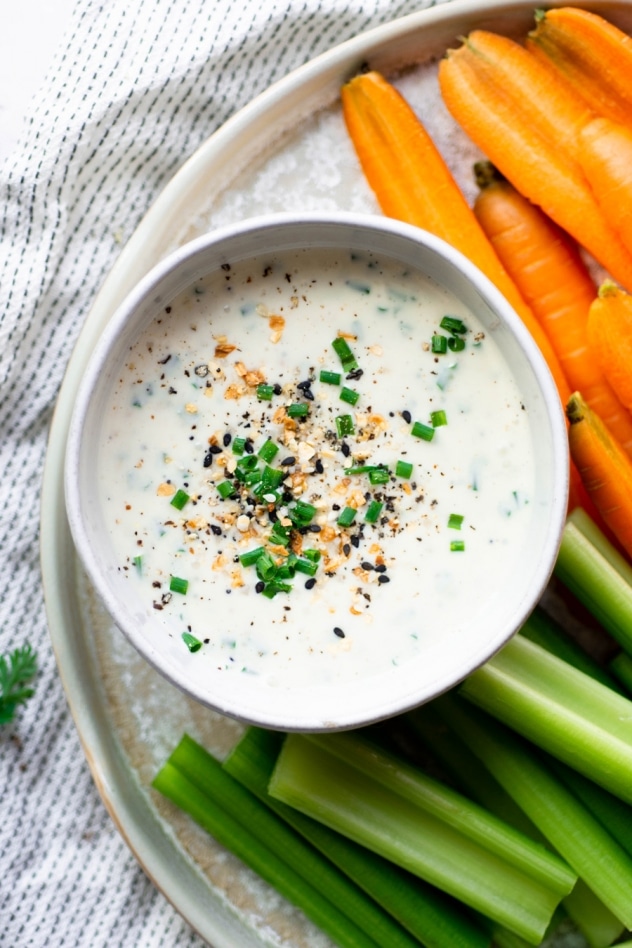 The theme of todays post should probably be titled:
You can take the girl out of the midwest, but you can't take the midwest out of the girl 😉
AKA I love ranch dressing with my whole heart and I don't care who knows it.
And I'm guessing that if you're reading this you also love ranch, and you're probably also looking for a healthier option than the store bought stuff. And guess what – I'm ALSO down with a healthier homemade ranch because eating the foods you love doesn't have to mean sacrificing your standards.
Basically what I'm trying to say is that I've 100% got you covered.