daayum! here we are at the beginning of august (what?!) and this herby roasted carrot picnic salad with sprouted garbanzo bean pancakes and avocado fits right in like the sun in that big blue sky.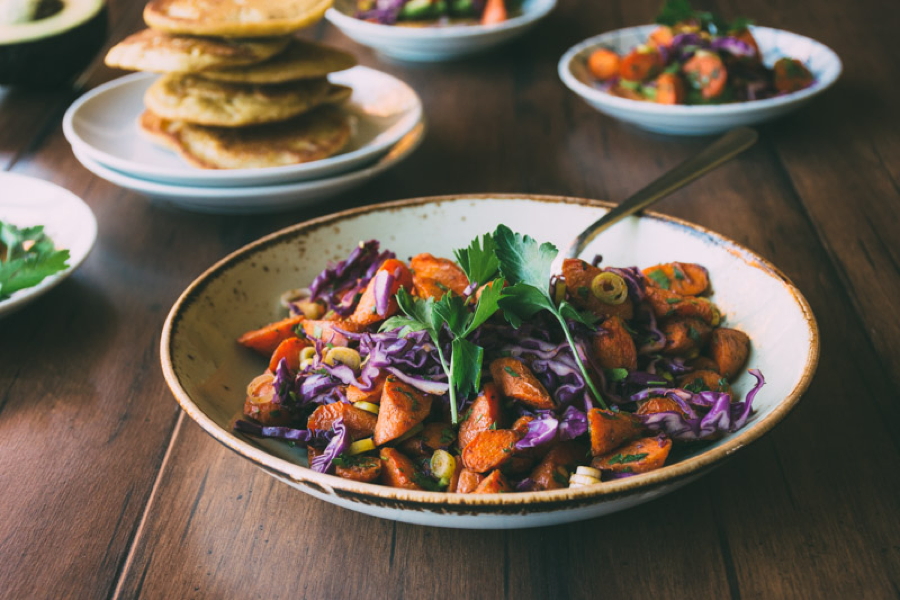 I've been on the road on various little adventures lately and haven't been able to spend too much time in the kitchen so this is a recipe I'm pulling out of my back pocket for y'all. I made it a while ago to bring to the beach for a sun and sand studded picnic lunch, and I figured there might be a moment to share it so before heading out the door I snapped a few pictures and wrote down the details. it was one of those totally perfect PNW summer days when the sky literally could not get any bluer, the trees shone emerald along the horizon and the breeze off the ocean kept the the heat at bay.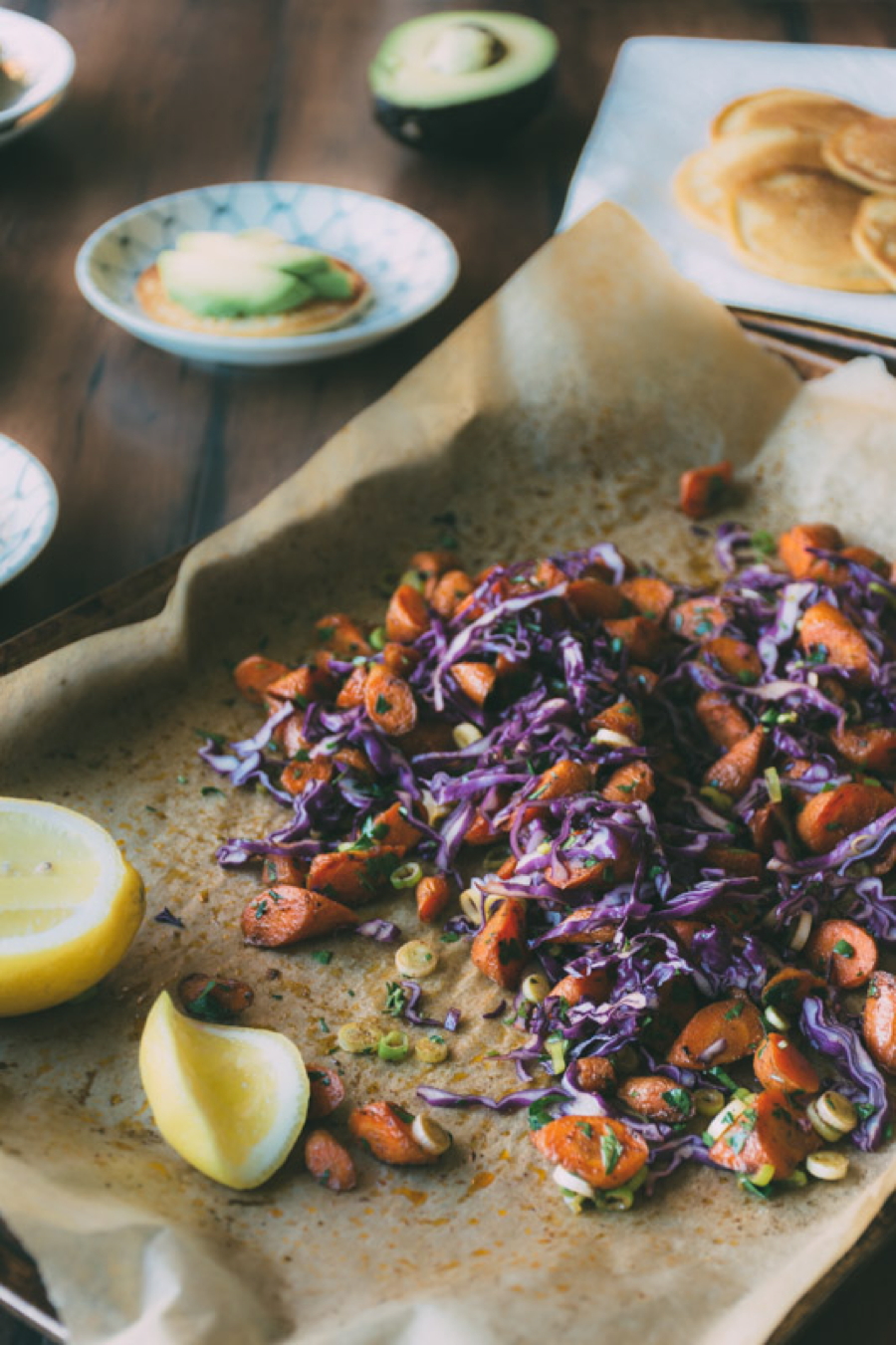 I knew I wanted to make something to bring to lunch that was healthy and full of veggies but also easy to eat with our hands. I actually didn't have much in the refrigerator (#sundayproblems) but a big handful of forgotten carrots, the end of a head of red cabbage (wins the longest-vegetable-life-in-the-fridge-award) and some herbs. I had also been waiting for the moment to try using the sprouted garbanzo bean flour that I had bought on a whim from thrive market* (*lazy girl grocery shopping obsession 🙋🏻). a quick google search brought me to this recipe and I was quickly on my way to beachy picnic food perfection.