It's officially that time of year where most of us are thinking about pumpkin everything. I even have those incredibly cute little pumpkins of various shapes and colors tucked into all the little corners of our house. You know, in case anyone forgot is was October 😉 
And because I'm all about living in the moment – we're drinking these paleo iced pumpkin spiced latte's like there will never be another October again.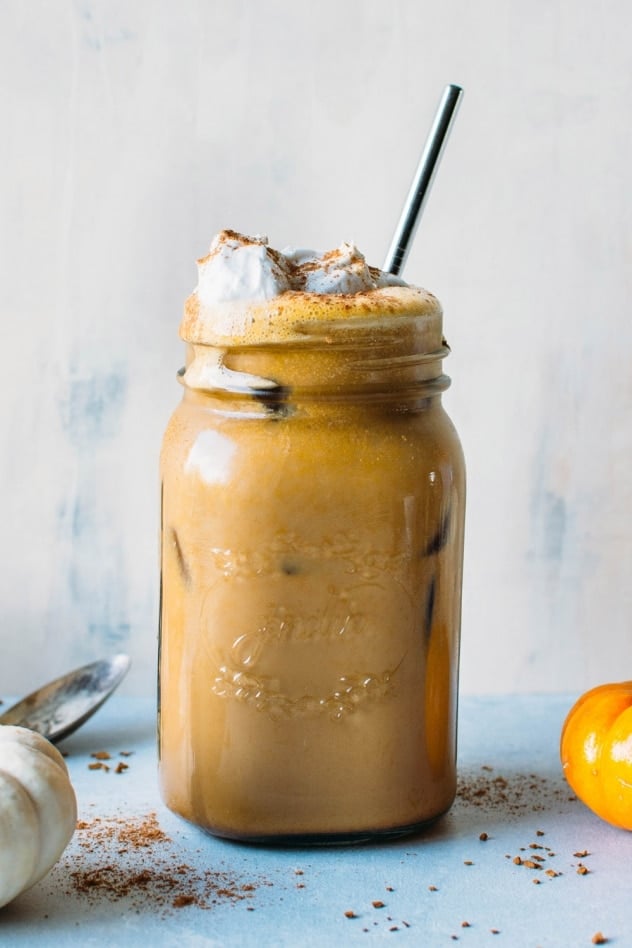 Originally I stocked up on organic canned pumpkin to put together a bulletproof pumpkin spice latte recipe for you guys, but since it was a particularly sunny and lovely day here in Seattle when I got to recipe testing, I thought – why not throw an iced version out there, too? 
(don't worry, that cozy bulletproof version is on the way, too!)
Because I know that a lot of you are pining for some cozy fall weather in the midst of an autumn heat wave (okay okay maybe I exaggerate, but warm enough where sweaters are not really an option) this paleo iced pumpkin spice latte is here to bridge that gap.
That's right, I got your back.
Paleo pumpkin spice latte style 😋