This bowl = my heaven. Royal pho broth with cabbage ribbons and vietnamese spiced pork meatballs, you have my heart.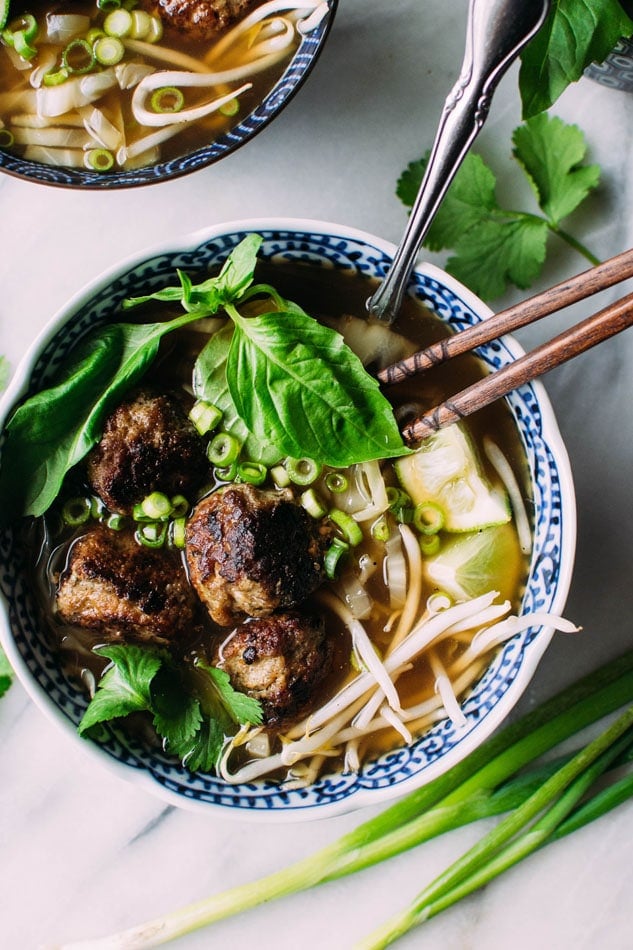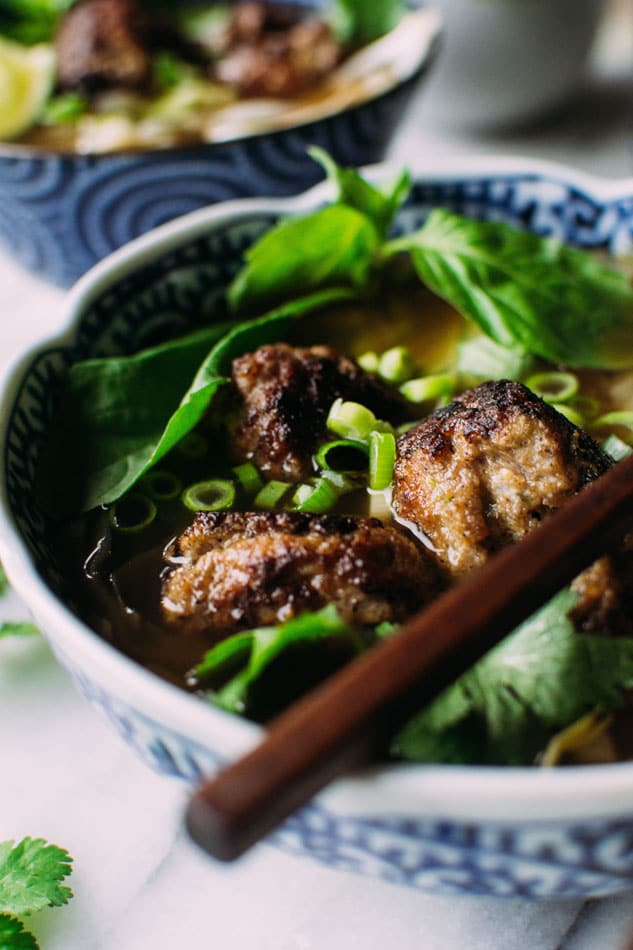 Since giving up most grains I haven't been dining out for as many meals as I used to, and definitely I have not been indulging in big bowls of steaming pho with long slurp worthy rice noodles and more aromatics than my head knew what to do with.
Considering that pho is one of my ultimate comfort foods (helllllo one too many glasses of wine! How does pho always know how to fix that?!), I've been coping okay, but when it started snowing this week AGAIN in Seattle, I knew I had to do something about my life without pho.