It's almost the weekend and we are gonna talk DESSERT my friends! Specifically, dessert with lots of chocolate, coffee and hazelnuts. It's a salted mocha hazelnut tart made with Rawmio raw chocolate and it's sort of a big deal 😉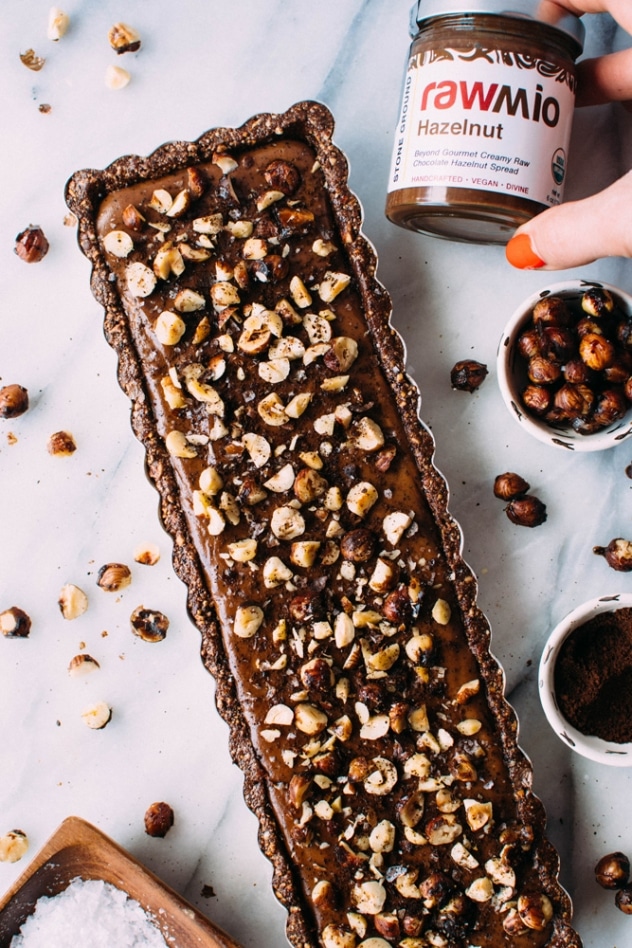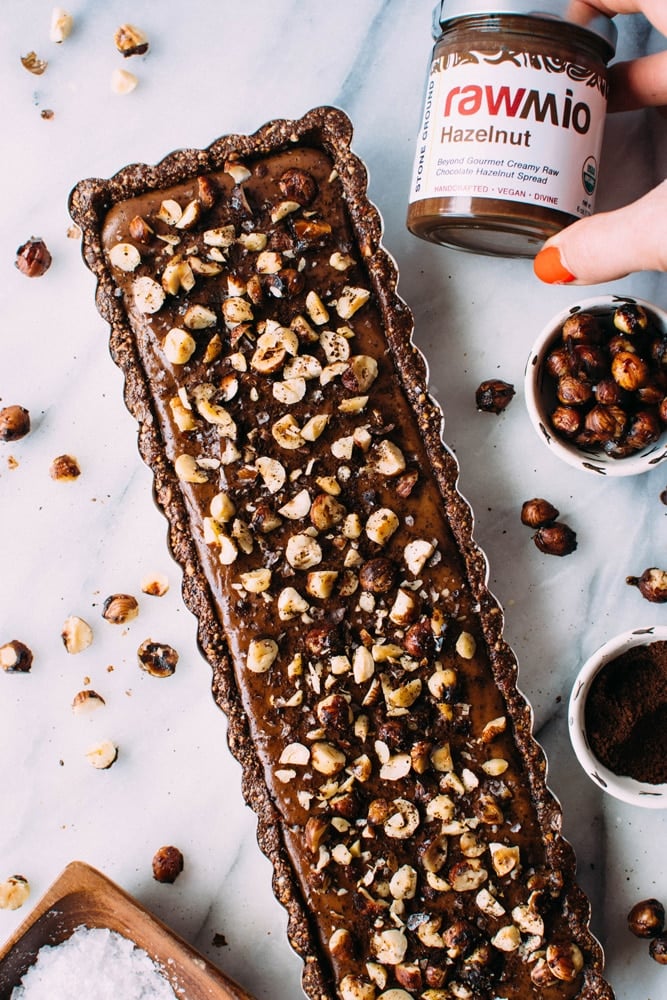 In more ways than one! I mean the obvious way in which it's a big deal is staring right at you in that picture up there. All the delicious chocolatey things are happening in this recipe. Enough so that this was actually the dessert I made for my husbands birthday. But the other way in which it's a big deal is how MUCH nutrients are packed in there!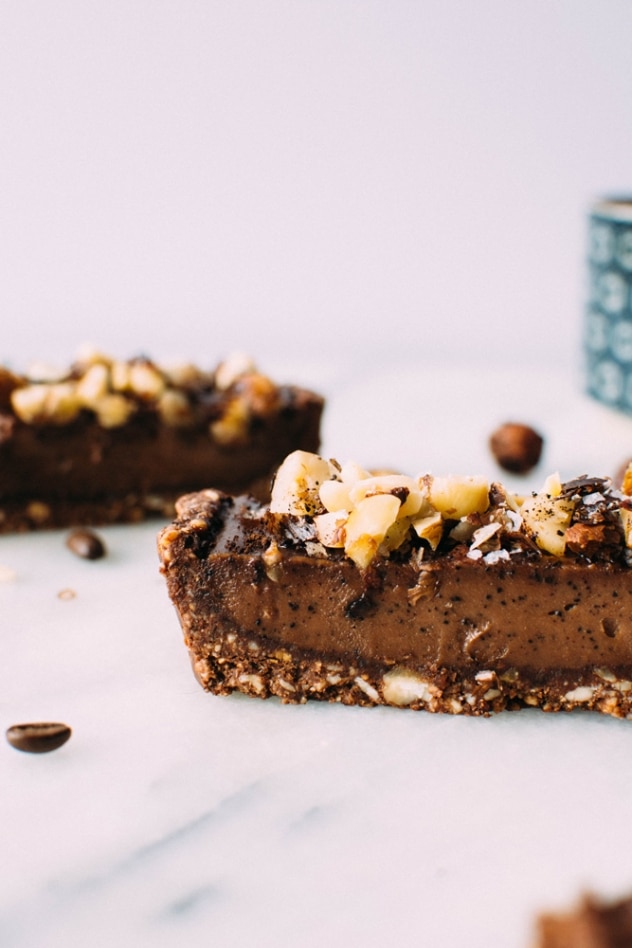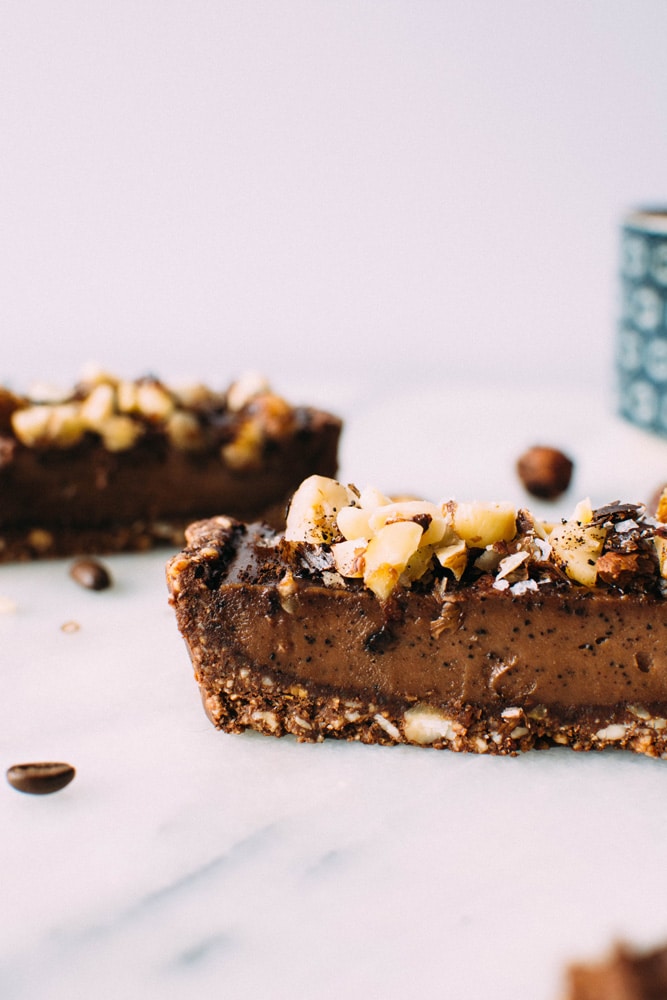 (Hint: it's A LOT!) See? My sweet tooth totally has a place in a conversation about eating healthy.