This 5 minute paleo green onion cilantro sauce is MAGIC, you guys. One of those sauces that you can make a million times and eat with every type of meal – from roasted veggies to a cast iron steak to buckwheat noodles. Ready in a flash and made with minimal ingredients, it will take an any meal from good to amazing!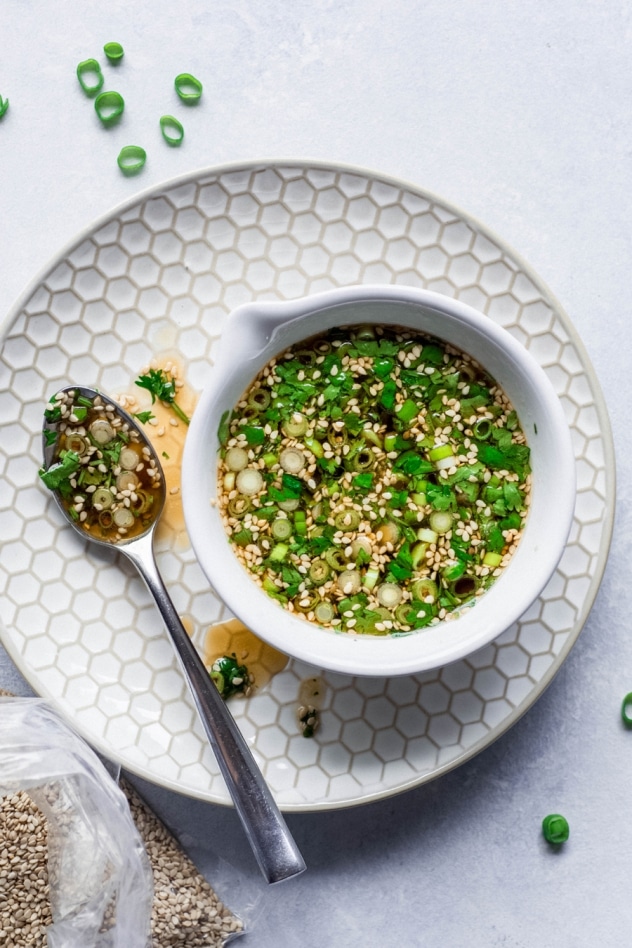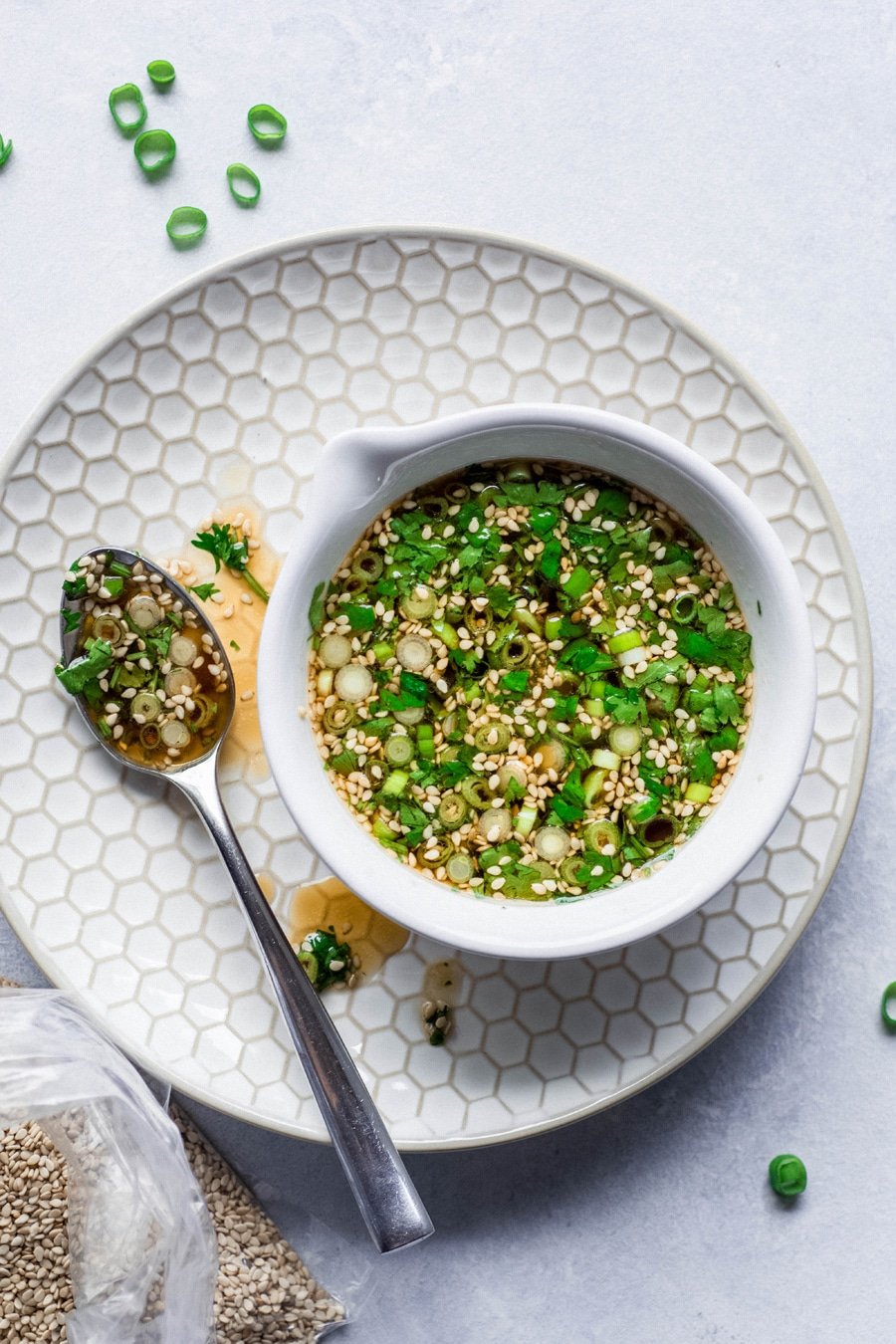 Okay all you sauce loving readers of mine, this one's for you.
A perfect 5 minute paleo green onion and cilantro sauce for you to put on EVERYTHING.
I've said this before, and I'll say it again (and again, and again… 😜) NEVER UNDERESTIMATE THE POWER OF A GOOD SAUCE. It can literally take a meal from pretty okay to out-of-this-world amazing.
This green onion and cilantro loaded sauce has been on a very steady rotation in our house for at least the past 4 months.
I think I first made it at work on a whim and then made it again and again at home and beyond.
It sat in on an impromptu post-moving-day dinner with friends and turned our simple cast iron seared tri-tip steak into something super special and yummy. Has been poured over a pile of buckwheat soba noodles many times, and also marinated some crisp cucumber slices to crunchy tangy perfection (more on that one, in another post! 😉)