Happy MONDAY friends! Hope your first few steps into the week are off to a great start. Too soon to tell? Well how about we seal the deal by adding this bulletproof pumpkin spice latte to your morning mix. A cup of this on a brisk October morning is BOUND to jumpstart a kickass week.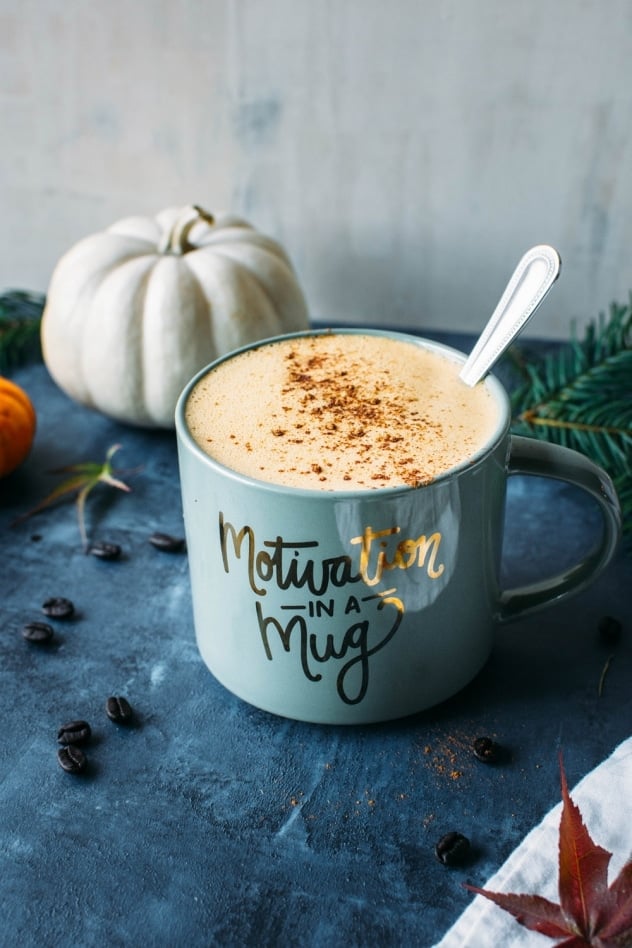 First, let's talk bulletproof coffee.
Are you guys on the train yet? If not, boy are you in for a lovely surprise.
Creamy, indulgent, full of healthy fats, and the perfect fuel to start your day off right.
Here's what you'll LOVE about bulletproof coffee:
The solid boost of energy that it gives you. One cup and your morning energy will feel stable and steady all the way until your first meal of the day.
The indulgence of a rich, creamy coffee that gets more nourishing fat into your diet.
An increased level of mental clarity – our brains are made up of about 60% fat, saturated fat being one of the main components of brain cells, making healthy fats an important part of keeping them functioning at a high level.
I've been bulletproofing my mornings for at least a couple of years, but only recently did I start playing around with a variety of flavors to keep things interesting. I have a good solid 6 or so that I rotate to keep things fresh, and.. get excited! I'm planning on sharing them all with you over the next few months 🙌🏼
Bulletproof coffee = really good.
Bulletproof coffee + fun flavor combos = infinitely better.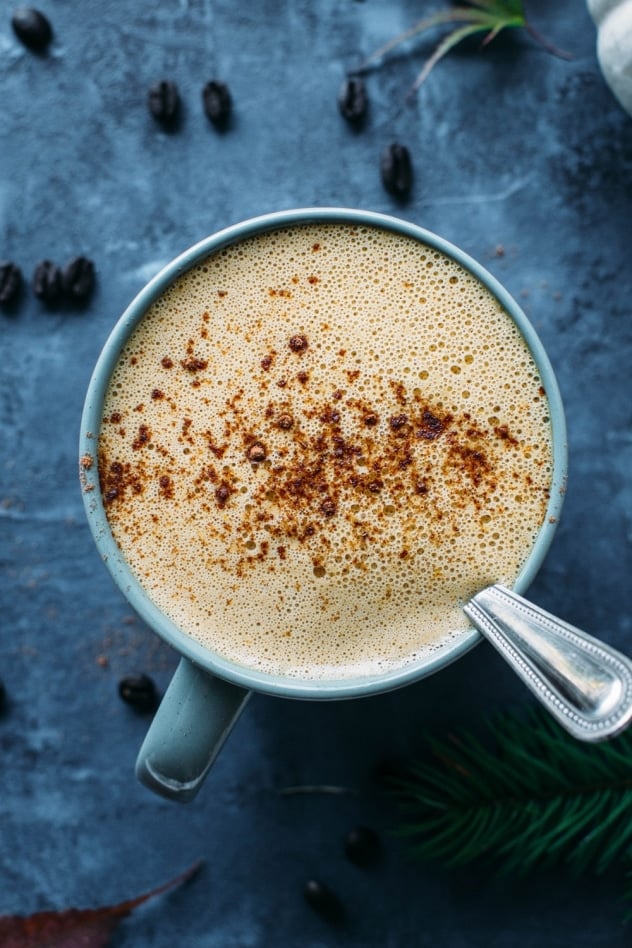 Today's particular bulletproof variety? Pumpkin spice – the flavor anthem of fall.