This gluten free and vegan mushroom gravy is the stuff that dreams are made of. Creamy, rich and flavorful, without any gluten or dairy. Make ahead friendly and an easy, healthy recipe that's perfect for the holidays! Gluten free, paleo, vegan and whole30 approved – a crazy delicious gravy for everyone at your table.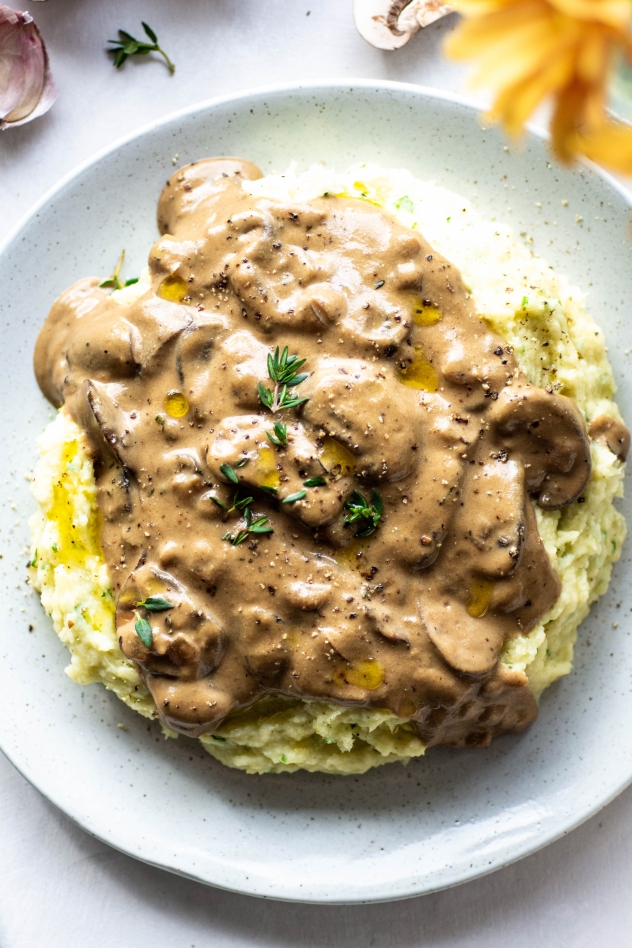 This recipe is the second in a line up of Thanksgiving recipes that I have coming at you over the next week or so. It's one of my favorite's of the bunch and it fits perfectly with the blog post from last week for whipped parsnips with fresh herbs – because if a delicious and flavorful mushroom gravy belongs anywhere it's on top of a pile of whipped parsnips or mashed potatoes 😍
This dish, like a lot of the comfort food recipes I share here on NK, reminds me so much of my grandma. She was a 4'11" queen of the kitchen – particularly when it came to comfort foods like a delicious gravy, a tender roast, or a warm and filling stew.
She was my first teacher in the kitchen – patient, kind and oh-so-good at making food taste freaking delicious.
I've taken her mastery of depth of flavor and used it to create a recipe for a healthier, gluten free, vegan, paleo and whole30 approved mushroom gravy that will make you feel all the comfort food feels.