These chocolate coconut almond bliss balls are a crazy easy paleo friendly and vegan dessert made using only the yummiest + cleanest ingredients – chocolate, coconut, maple syrup and coconut oil are combined to make this decadent yet healthy treat!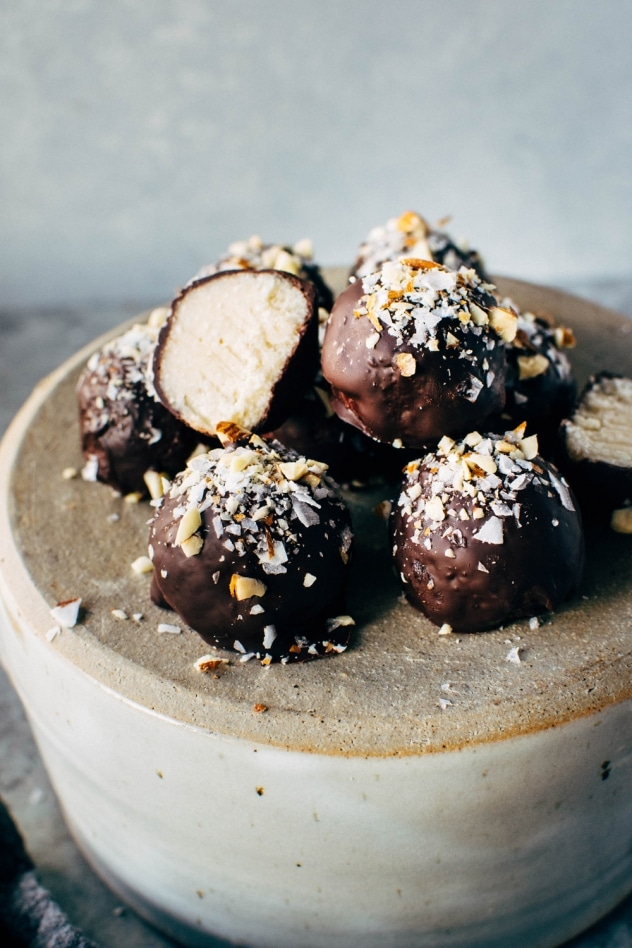 I'm fairly sure I know exactly what you're thinking – do we really need one more treat recipe? I'm going to go ahead and say that yes, when it's a recipe for these chocolate coconut almond bliss balls, the answer is most definitely yes.
Because this is not your ordinary treat recipe. These little bliss balls are:
A) Dairy free
B) Naturally sweetened
C) Made with only 6 ingredients, two of which are vanilla extract and sea salt
D) Waaaaay easier to make than they seem (read: option to appear fancy AF at your next gathering without doing anything more difficult than making the easiest cookie recipe)
BOOM. So much more to offer than your ordinary truffle.