This recipe for the best paleo banana bread is made with ripe bananas, almond flour, tapioca flour, and sweetened with maple syrup so it is refined sugar free! Perfect texture, tender crumb, moist, and oh-so-healthy. Plus the batter is mixed in the blender for minimal dishes and easy clean up (instructions for mixing in a bowl are also included in the recipe below).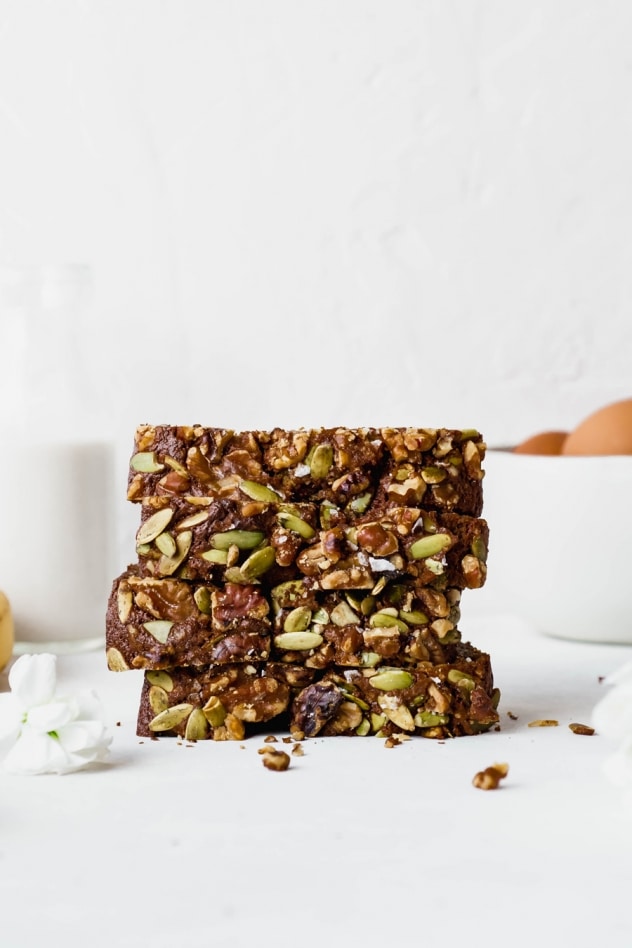 Friends! Finally the recipe for the best paleo banana bread is ready to be shared with the world. If you follow along regularly with Nyssa's Kitchen you might know that I am not the most skilled baker. It's something that I ENJOY doing, but I've never really had the knack for creating my own baking recipes.
So when I decide to share a recipe for a baked good with you all, I test it at least (what feels like) a million times. Because getting it right is important. Especially when it's something as yummy and esteemed (treasured) as banana bread.
So I've been working on this recipe for at least a month, probably literally made 12 loaves (friends and co-workers are all loving us and our banana bread gifts), to get it just right. And we've made it. The recipe is ready and I cannot wait for you guys to get your hands on this banana bread. It's tender, moist, the perfect texture, just the right amount of sweet, and SO GOOD. Or as the name proclaims, the best 😉