I have been sitting on this recipe for so so long! Just waiting for the right moment to share it with you. And now that it's officially December, I think it's exactly the right time to show you how to make THE MOST EPIC peppermint mocha bulletproof coffee.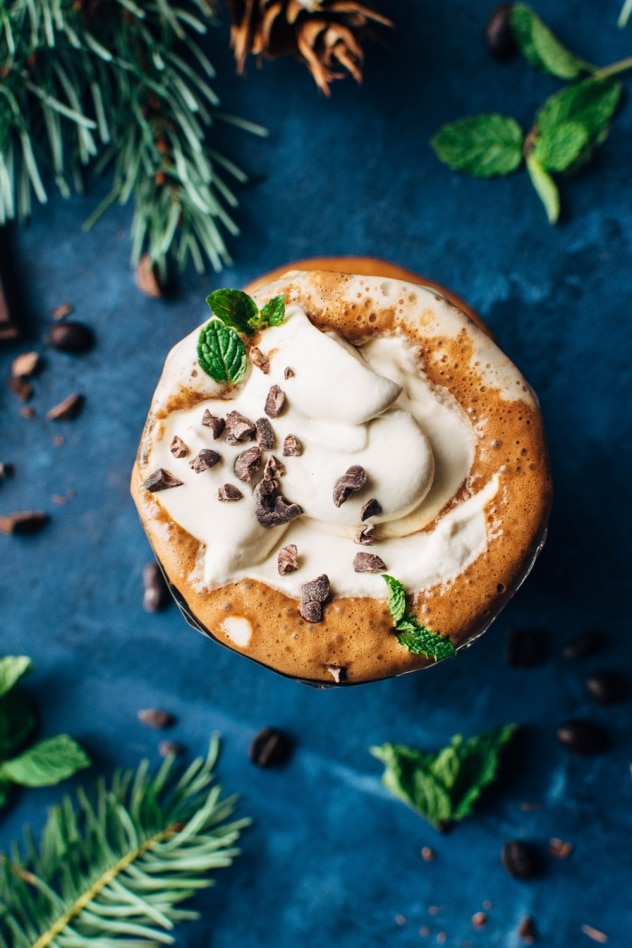 Coffee + peppermint + chocolate = one of those drinks that every cold day in December deserves.
On the weekends, topped off with a little whipped cream situation, and on the weekdays just whipped up quick as can be and poured it into a thermos on your way out the door for the perfect start to your day. Waaay healthier than the coffee shop's peppermint mocha – have you ever read that long long list of ingredients on their mocha syrup? I will take a scoop of natural cacao powder over that any day of the week.
Plus everyone will think you're toting around a regular cup of coffee or tea, when in reality you've got the most delicious (and HEALTHY!) peppermint mocha keeping you company. Totally a secret worth smiling about. And if they're lucky you might even let them in on your sweet little mocha thrill.