This paleo salted pumpkin caramel sauce is made with a few clean and simple ingredients like coconut milk, coconut sugar, real pumpkin, pumpkin spice, sea salt and vanilla extract. Easy to make and a healthy seasonal treat that you are going to LOVE dipping your spoon into!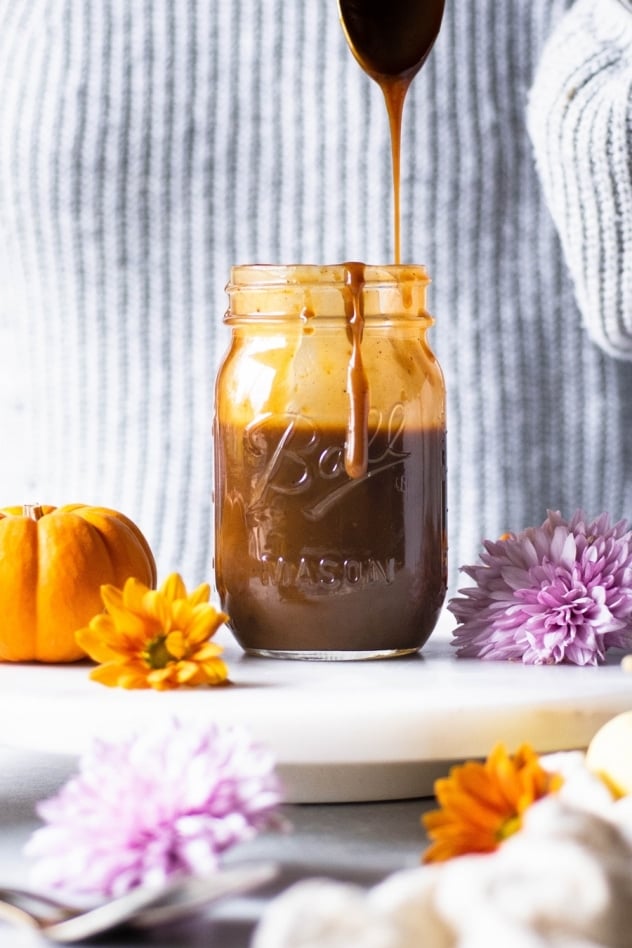 YOU GUYS! I've got another easy and clean pumpkin recipe for you today and I'm so excited for you to get your hands on it.
Ever since making those cardamom caramel and pear cookie crumble cups with Simple Mills last week I've been OBSESSED with making coconut caramel of every sort.
AKA my refrigerator has little else in it besides some basic essentials and jars upon jars of various flavors of paleo caramel sauce.
Anyone wanna help me clean out my refrigerator by coming over for an ice cream sundae party? 😉
And bc it's only just the beginning of November I thought why not make a salted PUMPKIN version!?
The results exceeded my every expectation.