Well HELLO, my loves! I'm still here!
I haven't fallen off a cliff or moved to the middle of nowhere with no internet I PROMISE.
Just took a break from blog land for a little while. But I did miss you, and I have to admit I have that guilty feeling in my stomach that I get when I haven't called my mother in waaay too long. I know we've all been there. Maybe we can make it right with by sitting down with this some of these mango chorizo taco salad bowls with green sauce. Anything topped with green sauce usually makes things right.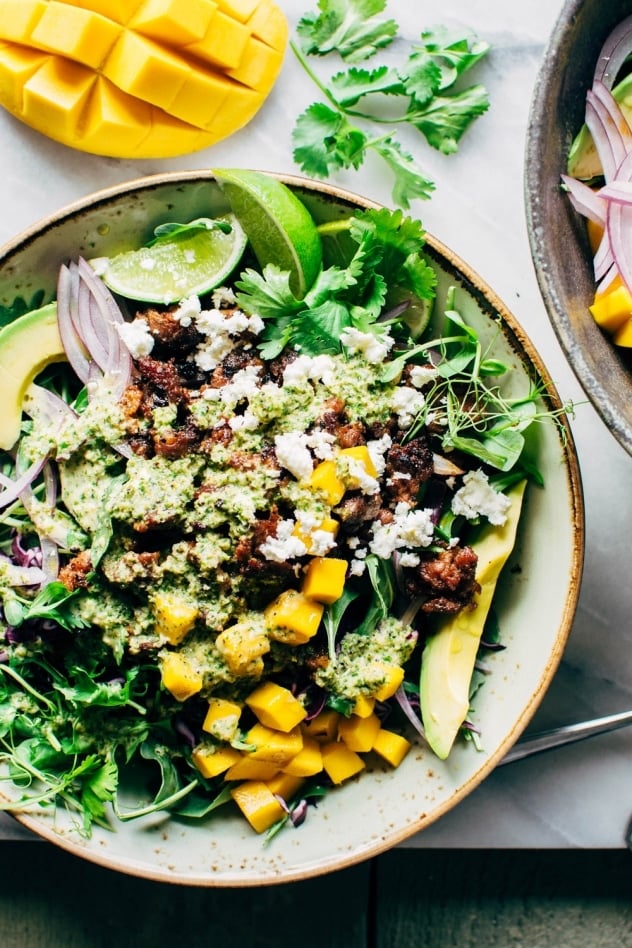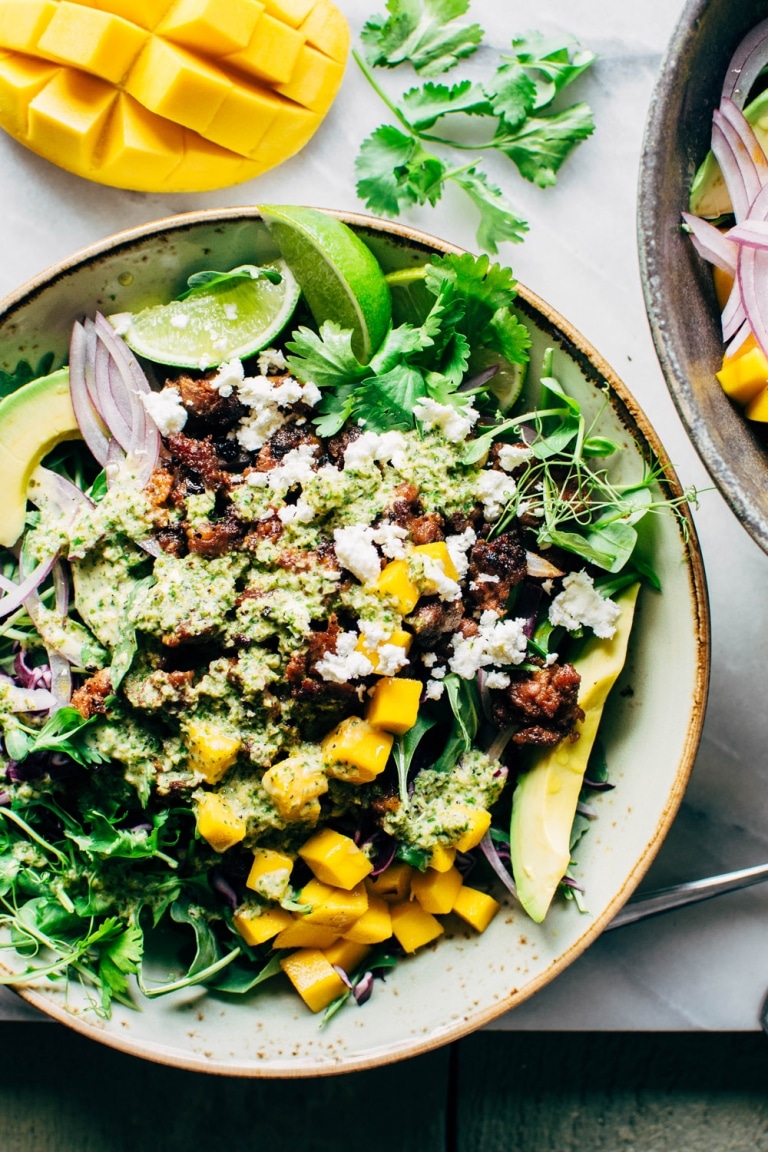 This past two weeks gave me a chance to do something that had been missing for awhile – time to re-connect with myself, Patrick, friends, aaaand my inner wild child (<< all very important things, you know?)
Galavanting around to the soundtrack of our favorite bands was so fulfilling and just the kind of magic that I needed to feel like I had really had a SUMMER. Sitting inside every day on a computer and then going inside to work at the restaurants was starting to feel too predictable and even a little stifling.
Just the very fact of not picking up my cell phone for FIVE DAYS STRAIGHT was incredibly liberating, and really put me back in touch with the person that I am without all the filters and perfectly edited captions. I felt soooo much love surround me in the last two weeks and it was pure, raw, maybe-haven't showered-in-a-little-too-long Nyssa, and it was so affirming and self realizing.
It sounds a little cliche, but summer festival season always fills up my heart and soul in a way that nothing else can, and this year did not disappoint. But I do have to admit that this mango chorizo taco salad bowl with green sauce is a pretty great thing to come home to, and I hope you'll think so too.