---
dear rainbow coconut curry noodle soup with chicken,
I am totally in love with you.
and when my friends get to know you, I think they'll love you too.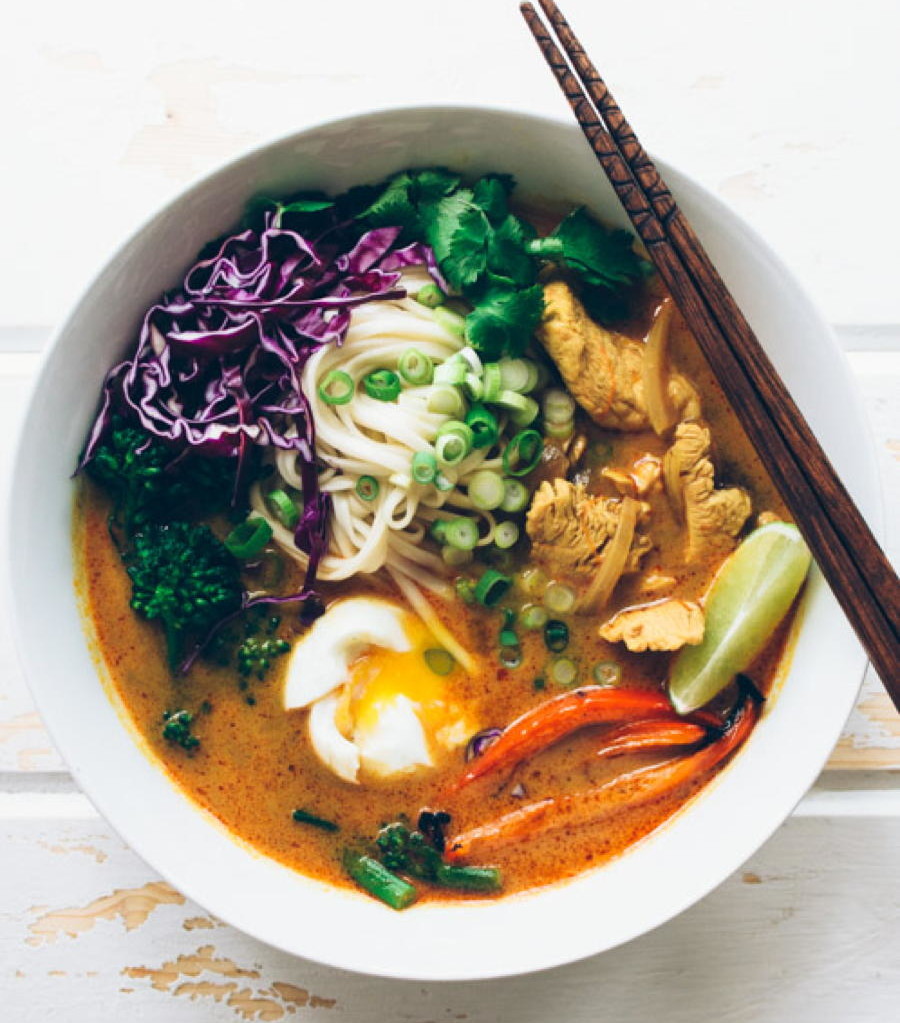 even though the pictures of you are kind of blurry because it's february and there is practically ZERO light coming through my window even at high noon. more like dark noon. *grumble grumble*
(exit monologue with rainbow curry noodle soup)
the lighting issue.
it really is getting better as we begin to eek our way out of the short winter days, but it's been a challenge for sure. I do use artificial lights sometimes but it just doesn't have that same oomph as really good natural light. I think if you've ever played around with a camera you know what I mean.
this past weekend though!? I made a bunch of delicious things and had lots of lovely light pouring in through the windows with which to photograph those delicious things (yay sun!) and I can't wait to share them with you.
but for now what I really need to do is convince you to make this amazing soup. because it is kind of the best thing EVER and it will totally brighten your day. it's super satisfying and it has been sitting in my inbox for more than is an appropriate amount of time for something this yummy to sit in my inbox! (sorry not sorry because, here you go!)