This easy pumpkin pie chia pudding is paleo, vegan, and keto/low carb friendly! Made with creamy coconut milk, real pumpkin, and just the right amount of pumpkin pie spice for a healthy and easy pumpkin inspired autumn breakfast!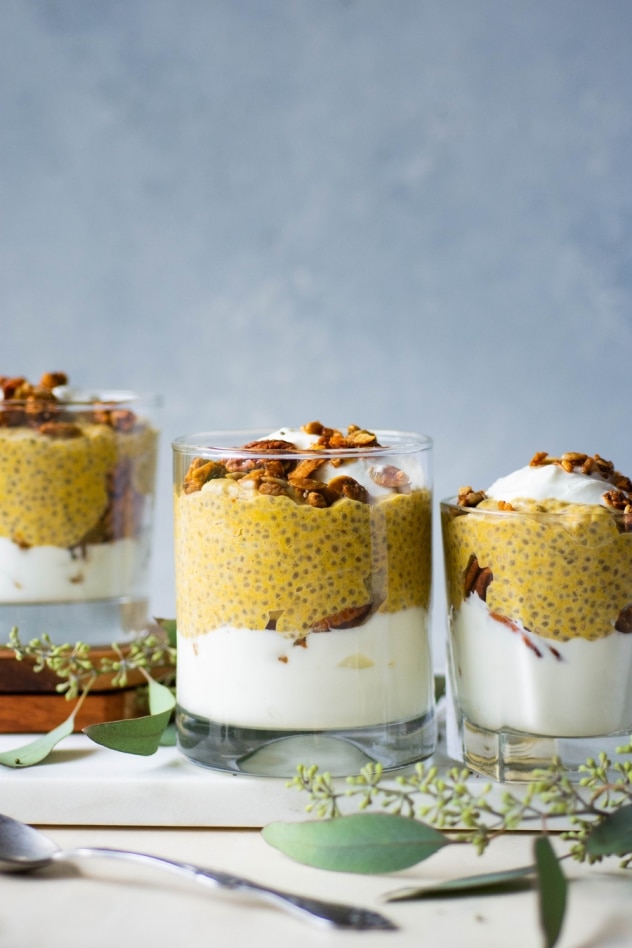 This one's for all my people out there who are on that pumpkin pie train but also love a super healthy and easy breakfast. Something that fills you up and gives you the energy you need to tackle the first 4 hours of your day, while also being insanely delicious.
The type of breakfast that you go to bed looking forward to 🙌🏼
And all it takes is 15 minutes of prep – 10 of which are completely hands off, so really more like 5. YES YES YES.
It's oh-so-yummy, perfectly sweet, creamy, indulgent, and completely wholesome all at the same time. Which makes it as acceptable for breakfast as it is for a snack or dessert <– been there and will 100% do it again.