These Raspberry Chocolate No Bake Superfood Cheesecake Bars with Rawmio Chocolate are dairy free, gluten free, and refined sugar free! They're also loaded up with superfoods, healthy fats and fresh fruit! Crave worthy and good for you, they're perfect for anyone you wanna show some love on Valentine's day, or any other day of the year!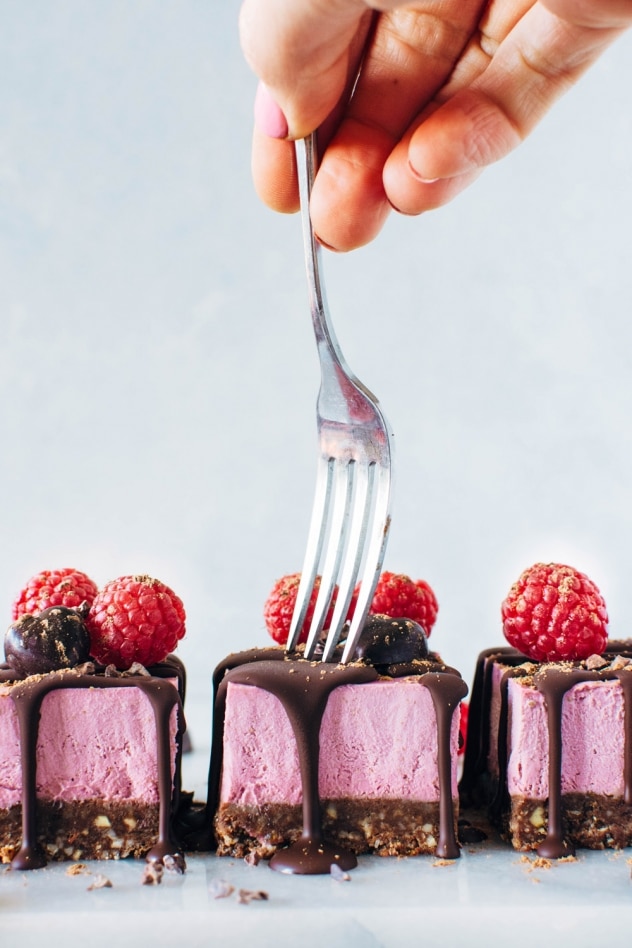 Woah you guys. These raspberry chocolate no bake superfood cheesecake bars made with Rawmio chocolate are SO dang heavenly! I am beyond excited to share this recipe with you today.
They're perfect for your clean eating self and anyone you want to share some guilt free love with on this Valentine's day. I mean, is there really any better way to show TRUE love than with a treat that involves reaaaaally good chocolate + fresh raspberries + zero junky ingredients?! I'm pretty sure the correct answer to that question is nope. Not a chance.