What's up, latte Friday!?!
I feel like that should be a thing. Fancy coffees + teas for every Friday to celebrate the start of another delicious weekend. Especially if we're talking about a bulletproof rooibos cardamom blender latte! They're like heaven, you guys.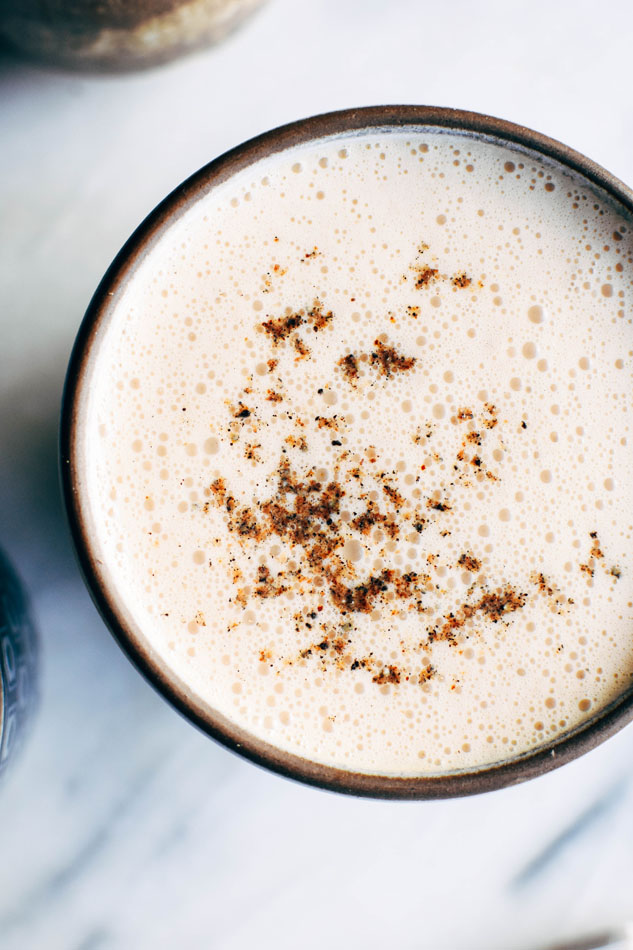 I love a fancy latte as much as anyone, but I had a realization a little while ago (as I'm sure we all have) about how much money I was spending on latte's and fancy drinks while I was out and about. It was kind of a depressing number.
So since then I've really gotten into the habit of making these drinks at home like nobody's business.
I really REALLY do not need one more kitchen appliance hanging around on my counter // under my cupboards (which already desperately need to be de-cluttered!), so I mostly use my blender to froth them up, or sometimes my immersion blender (if I'm feeling like a lazy bum and don't wanna wash out my blender 😉)
Usually these fancy drinks are a bullet proof coffee (decaf for me! Yes I AM one of those people who can't have caffeine and still drinks coffee.. go ahead and roll your eyes at me but I love the taste too much to ever give it up all the way!), or if it's the evening maybe a golden milk.
But lately I've been experimenting with making latte's out of tea. I know this is not at all a new thing to most of you and I'm a little late jumping on this bus, but I am so in love!