How is it already Monday, again?! I've been meaning to get this post out to you all for a little while, but I've needed some time to do stuff around the house that desperately needed my attention (read: the big office clean out!). The good news is the office is allllmost done, and I've finally found some time to sit my booty down at my newly clean desk (yay!) and write about this delicious scramble! I'm not sure what's been in the air lately, but I've been super into quick and healthy scrambles. And this easy chorizo and asparagus scramble has been a frequent star at our breakfast show.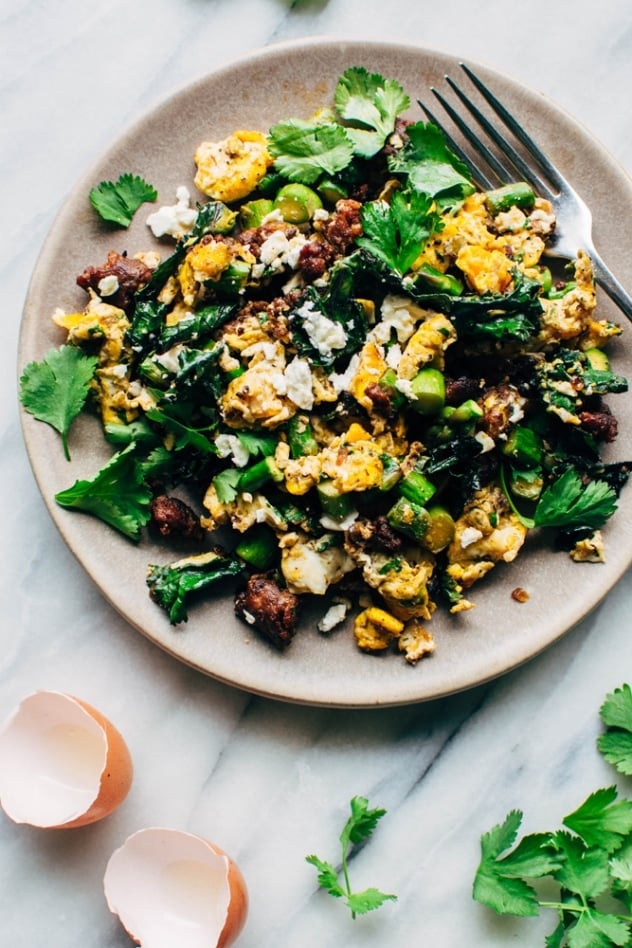 In truth, i've always considered myself to be much more of a fried egg person.
Do you have a strong preference one way or the other?
Fried is still usually the way that I order 'em when we go out for brunch (except for maybe the ham scramble at Rockcreek here in Seattle! It's SO GOOD. I could eat those eggs every dang weekend).
But lately, at home, I've been into scrambles. Flavorful, veggie packed, healthy, easy breeezy scrambles.