This iced activated charcoal latte is a stunning detoxifying drink that can help aid in digestion and rid your body of potential toxins. Made in just 5 minutes with 6 ingredients – it's easy and oh-so-pretty in a very October kind of way.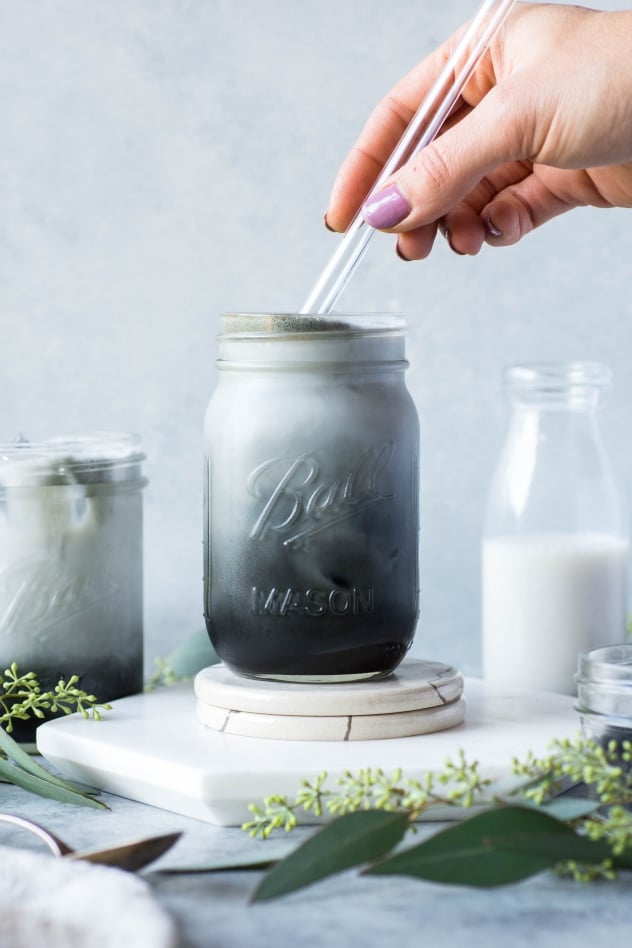 Ok, so when was the last time you guys had a black, vanilla scented almond milk latte? Neverrr?! I thought that might be your answer.
My first time sipping one of these wasn't too long ago actually. I had a little bit of experience with taking activated charcoal for an gas and an upset tummy, but never in the latte form. That was, until Patrick and I were hanging out in LA for our anniversary a month or so ago.
I know, I know – it's a likely story. Girl goes to LA, tries a black latte and brings the recipe back home with her. But it's so GOOD, you guys! I'm all for trends if they are actually worthy of some love. And it's so tasty and easy to make that I thought you all would enjoy creating an iced activated charcoal latte in your kitchen, too!
And since it's the beginning of October and Halloween is around the corner, it just kind of felt right.
Let me assure you this latte tastes way better than it looks, and is also pretty dang good for you. Activated charcoal is what gives it the deep (dare I say, "spooky"?) black hue, but mostly it just tastes like a very delicious vanilla almond milk latte.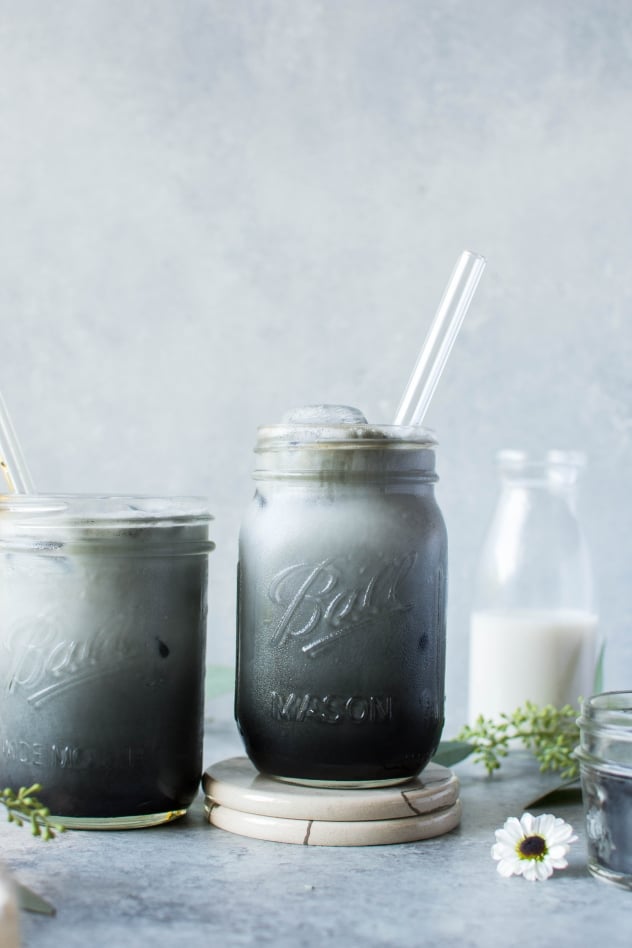 Continue reading →