It's no secret that living well and cultivating healthy eating habits both start in the kitchen, which is why I'm so excited to be partnering with Albert Lee to chat with you guys about their environmentally friendly Beko appliance line! Because when good food meets a great kitchen MAGIC HAPPENS.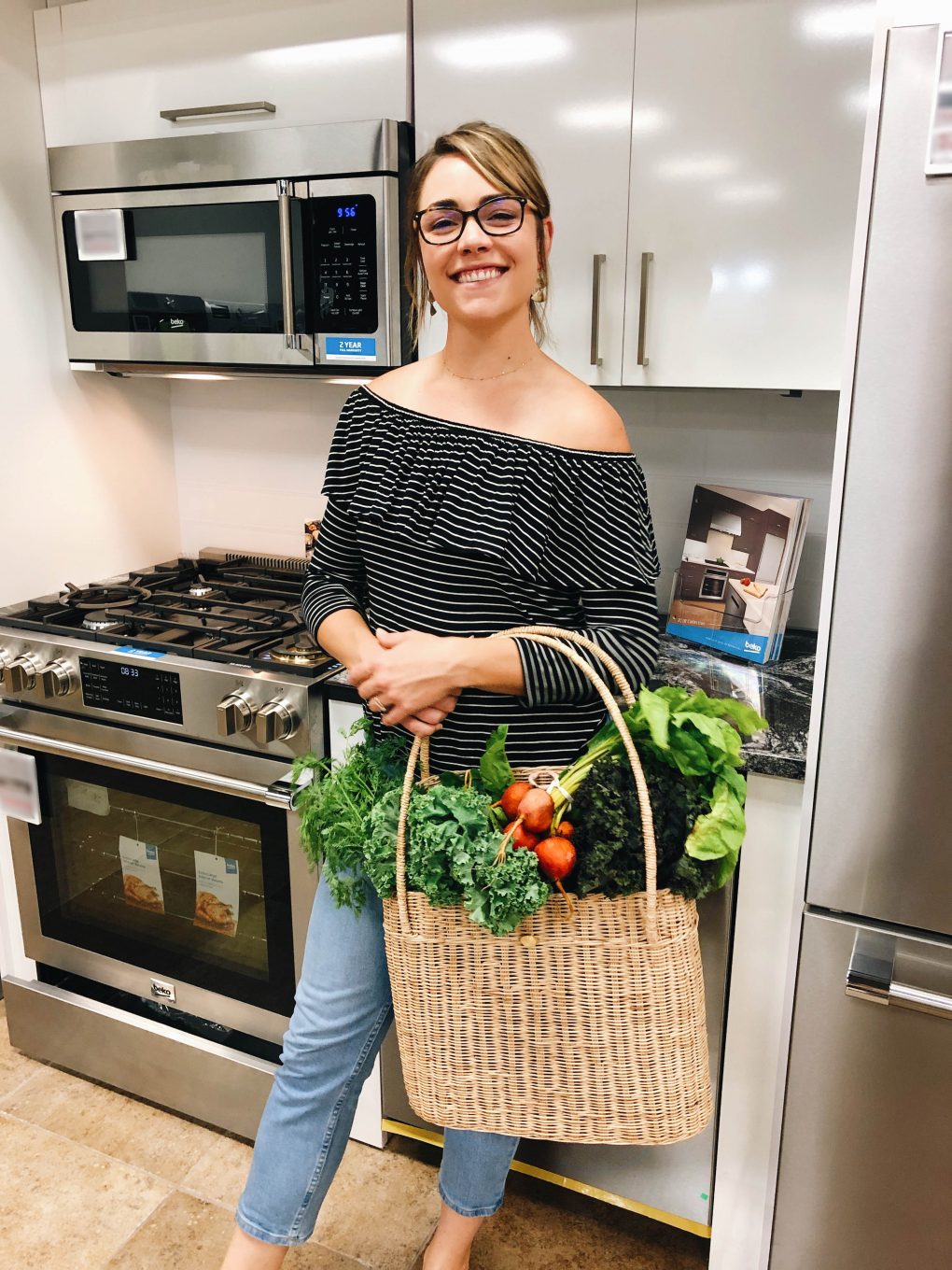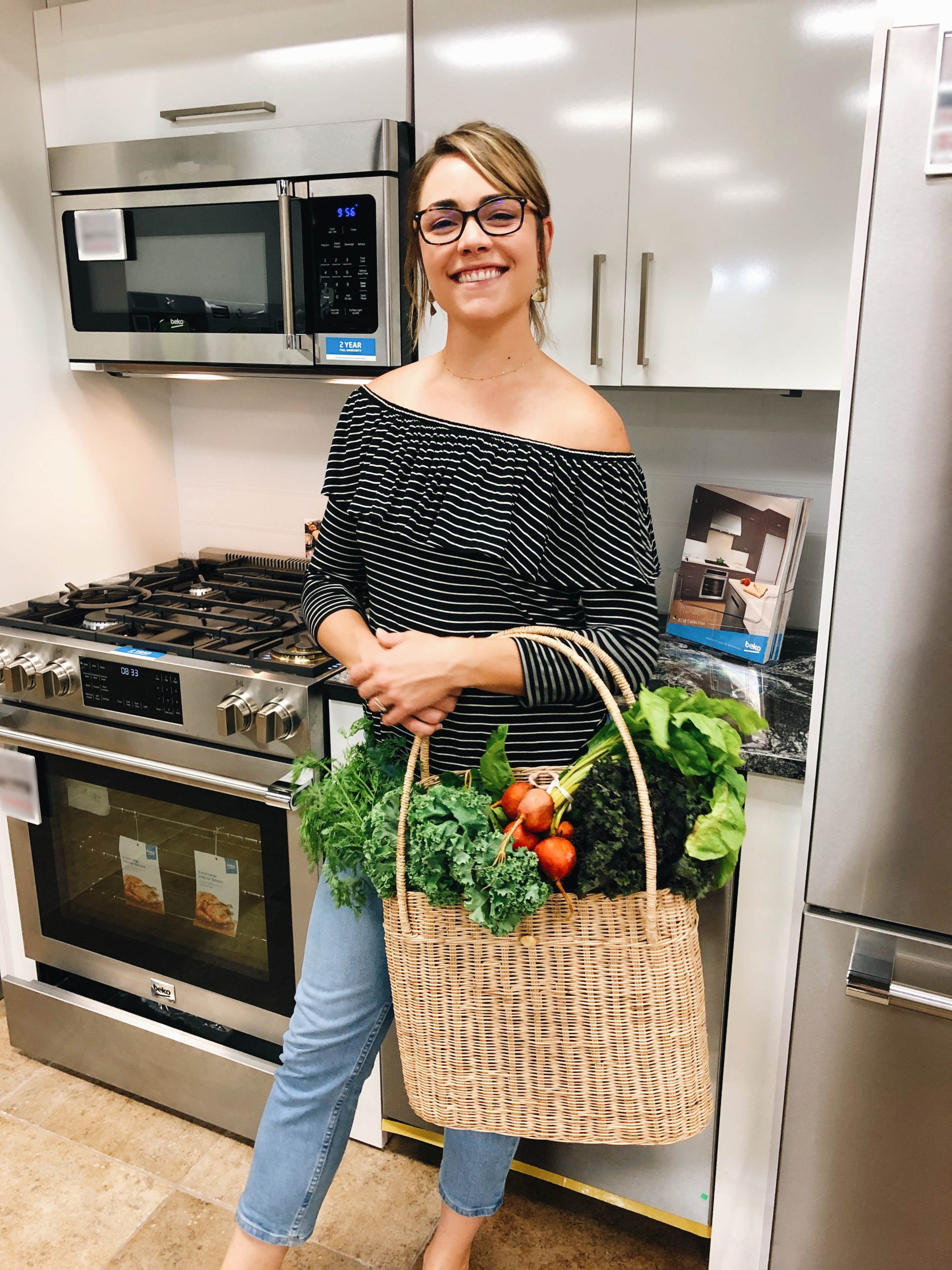 This post is sponsored by Seattle's local Albert Lee Appliance. As always, all opinions are my own. Thank you for supporting the brands that support Nyssa's Kitchen!

Ever since we purchased and moved into our house a handful of years ago, I've been dreaming of the day we could start updating the kitchen. It's a perfectly fine kitchen, but… dated, to say the least. We actually got super lucky with our home purchase – everything was in working condition, and nothing really needed to be replaced, just updated. But appliances that are at least a decade old are not always the easiest to cook with, let alone energy efficient. Hiii giant electricity bills + not-so-good feelings about energy consumption 😬 It's hard to feel good about either of those things.
When we first moved in we prioritized working on the yard (it was literally empty), taking down some walls to open up the layout, painting the walls, and putting up lots of artwork. These little updates to our space went a long way to make it feel like home – almost everyone who has stayed at our house mentions how homey it feels, and this always makes me so happy. But since the kitchen is literally where I spend the most time outside of my bed, it's next on the list. It's where all the healthy meals that you see on Nyssa's Kitchen get their start, and I'm pretty ready for it to feel a little more like our own. I'm honestly surprised I lasted as long as I did before forcing the issue 😂
So the kitchen remodeling dreams are starting to come a bit more into focus. We're lucky enough to have some friends who are builders and have offered to get us started with the whole cabinet / counter top situation. It's going to be a very DIY type of situation because as home owners you have to save money where you can. But appliances, well that's something we feel like we need help sorting out.
If you follow me over on IG you've probably noticed that I've teamed up with Albert Lee to explore their Beko appliance line. Albert Lee is the only place you can find Beko appliances, and their customer service oriented team makes them the go-to choice for a local Seattle area appliance store.
We had a chance to spend some time with one of Albert Lee's in store specialists to go over all of the features of the brand, and we learned so much from them. Appliance shopping can be intimidating but their team is so knowledgable and helpful when it comes to sorting out all the important details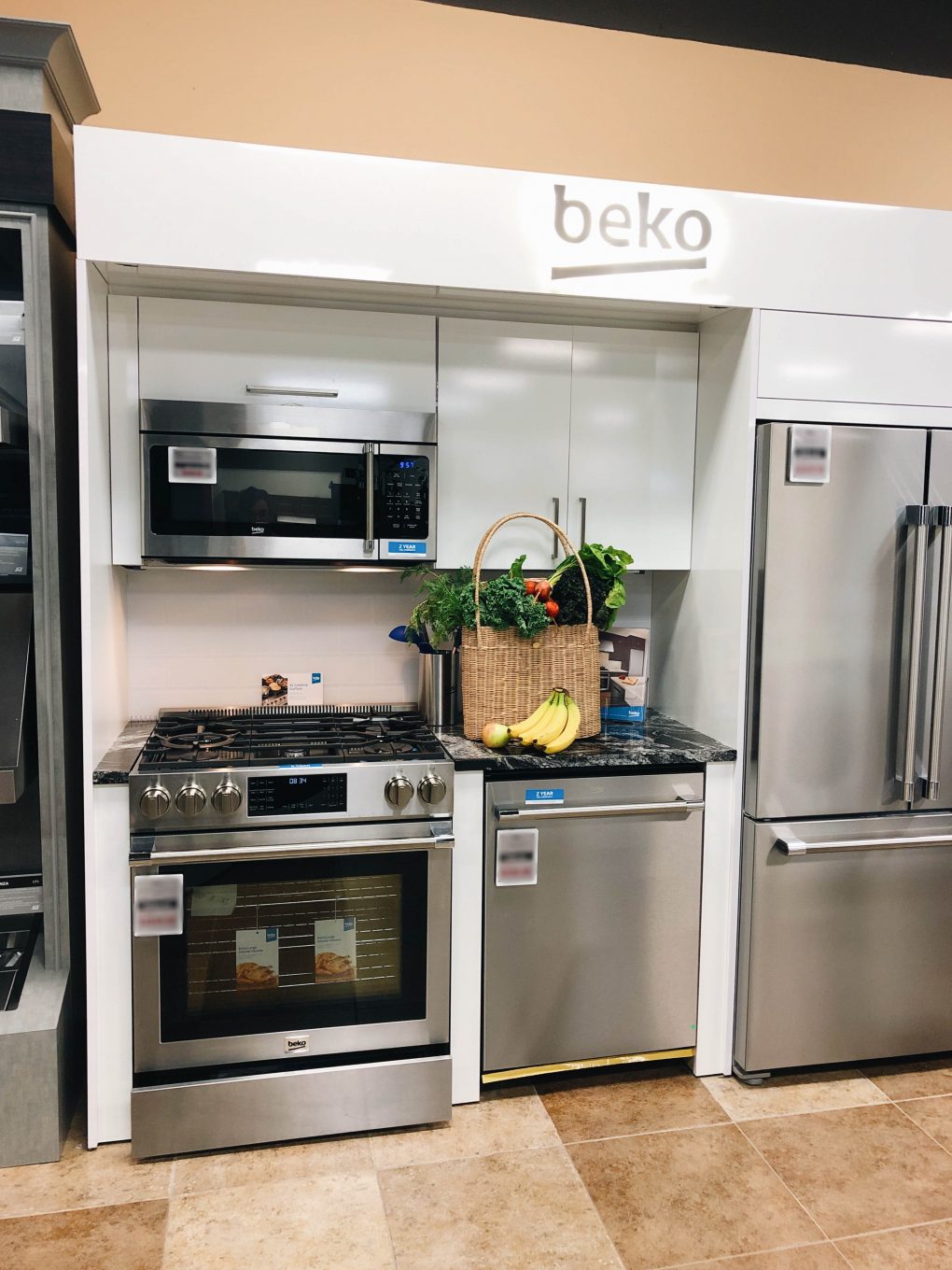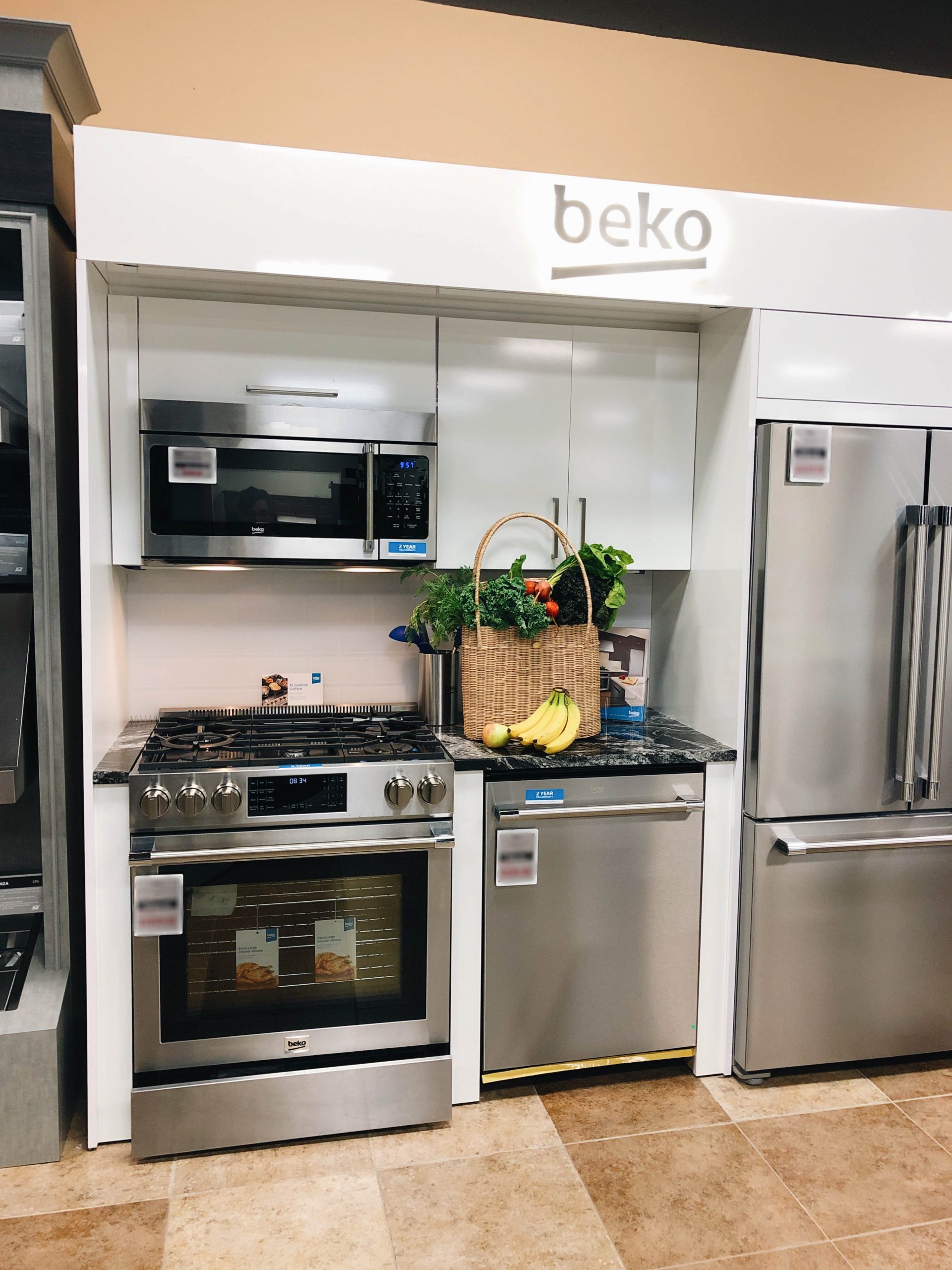 What I've learned so far from the friendly folks at Albert Lee
The Beko refrigerators, ranges, dishwashers, and washer drier combo boast some seriously impressive and internationally recognized features that support not only a healthy kitchen, but also a healthy environment.
That last environmental piece is really important to us. As much as we've been longing for our dream kitchen to make prepping healthy meals at home a little bit more enjoyable and easy, we also really want to focus on finding appliances that are not a burden to the environment.
The Beko line of appliances has received the EPA's ENERGY STAR Partner of the Year Award for the past THREE YEARS IN A ROW for their commitment to sustainability and innovation – an award that speaks volumes about the brand's dedication to protecting the planet.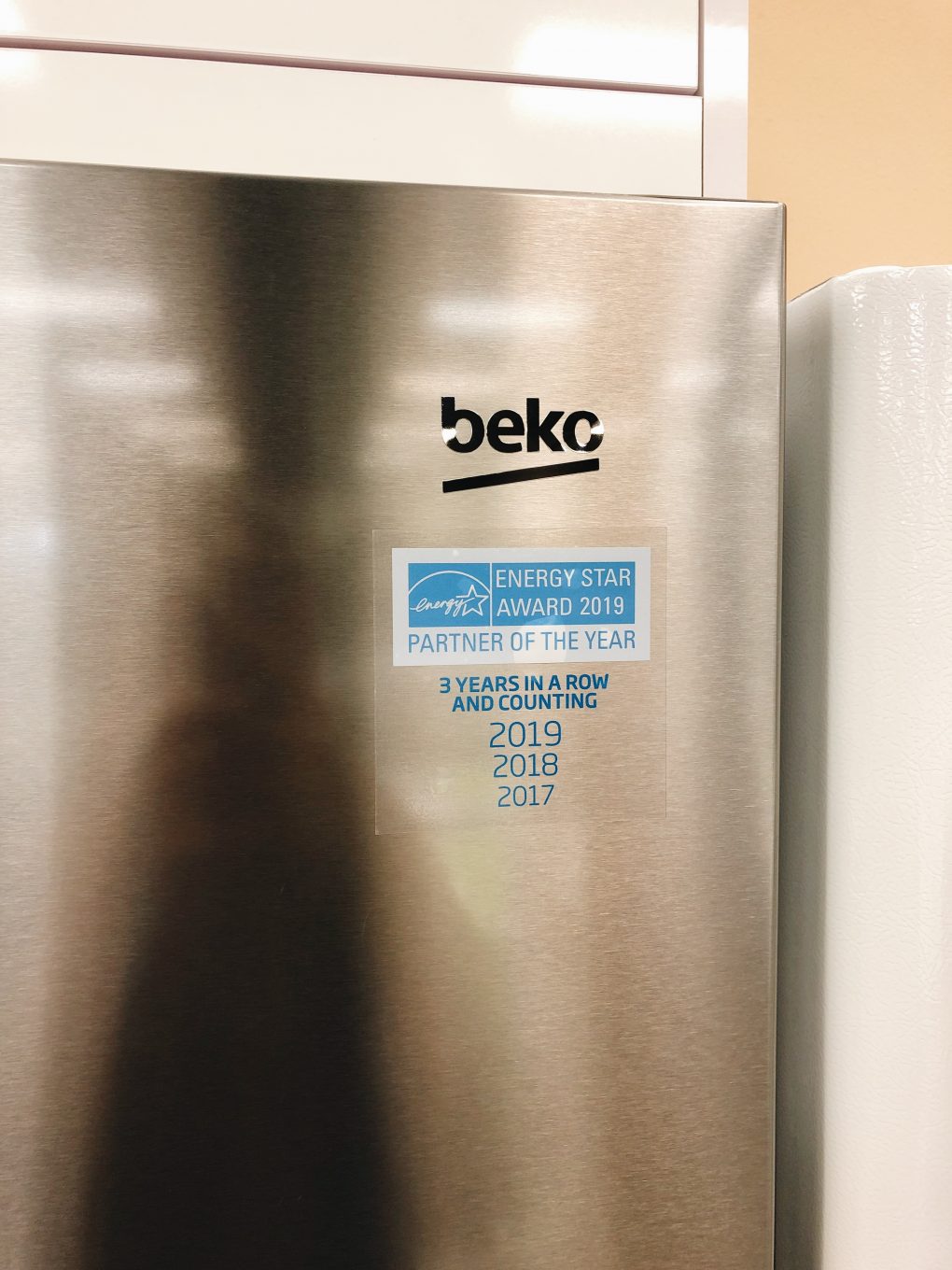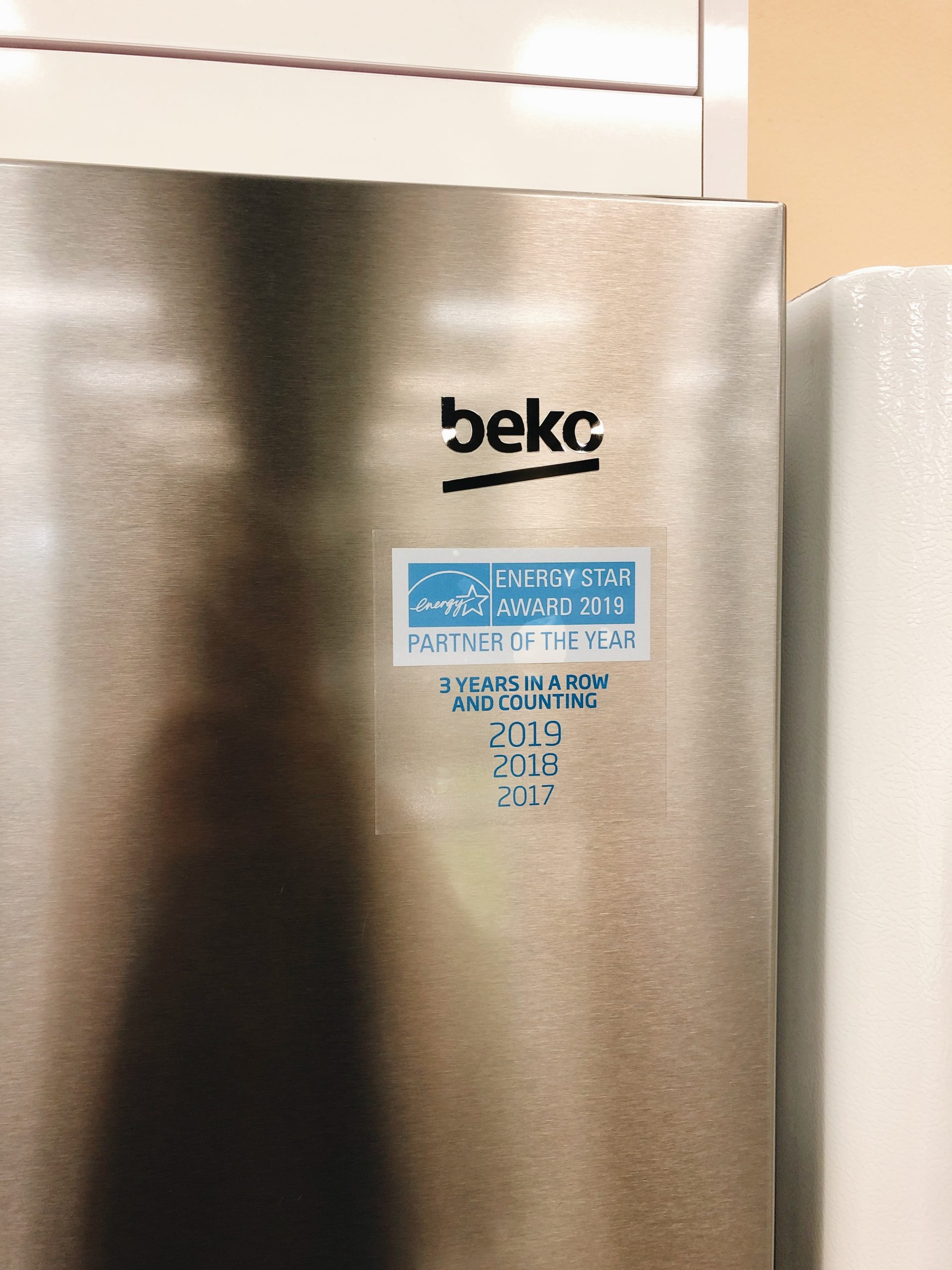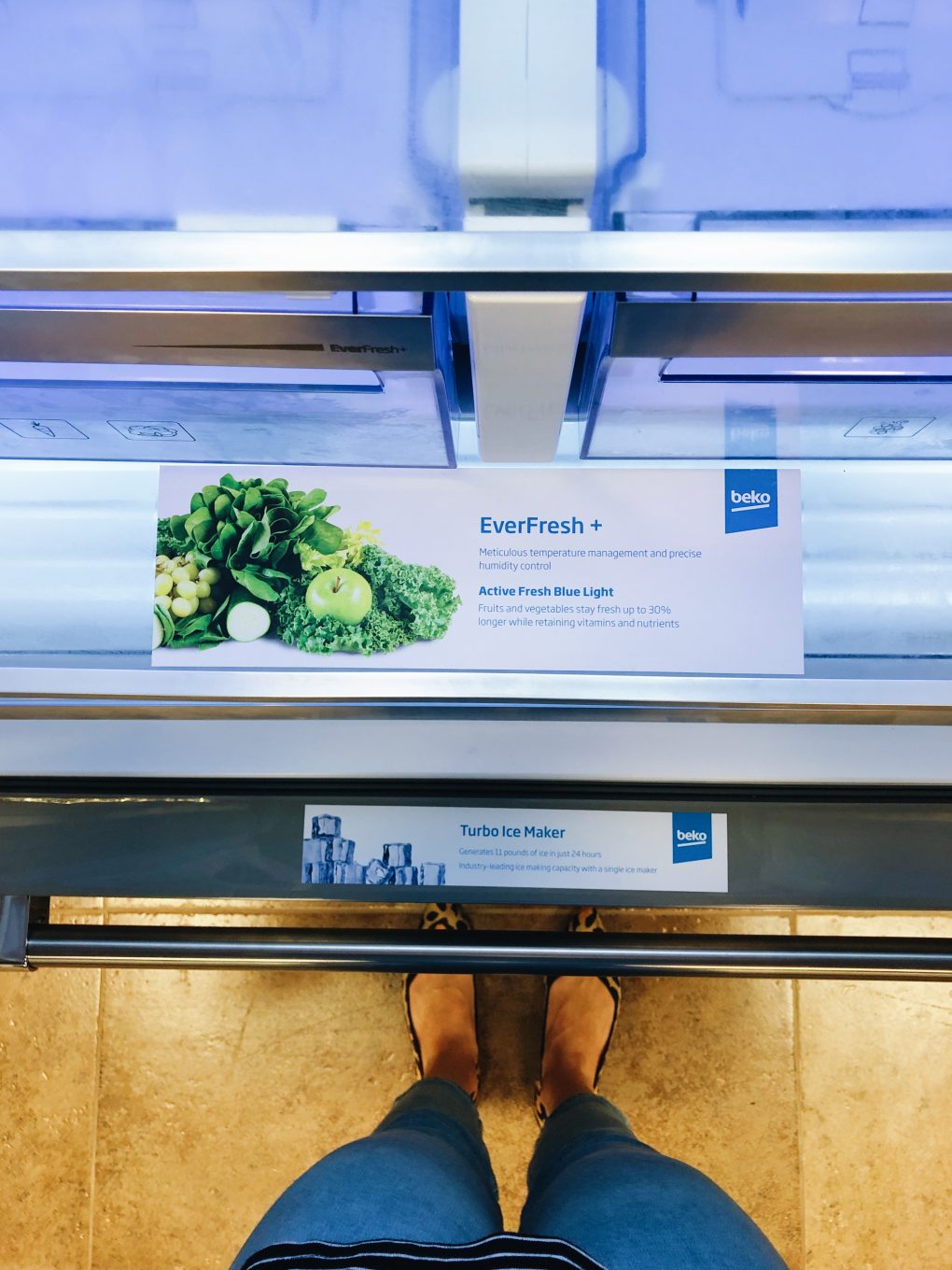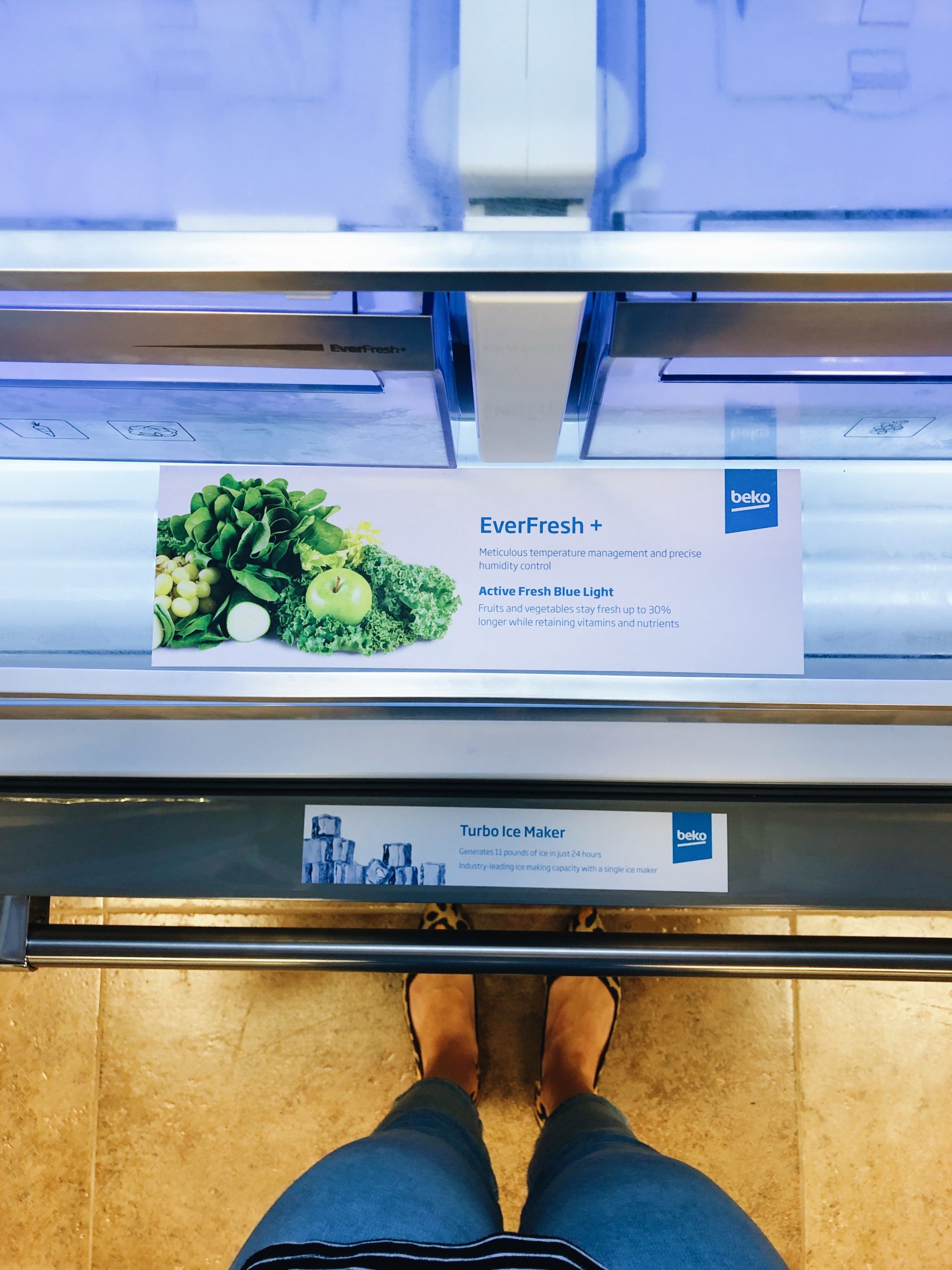 Beko Energy Star Certified Refrigerators
Their refrigerators are all Energy Star certified, and have some really cool features to help increase the longevity of your produce!
Like a blue light technology that actually preserves the freshness of your produce by de-activating bacterial production, and bringing the photo-synthesis process right into your refrigerator. This helps retain vitamins and nutrients longer to make sure you're getting all the good things out of the produce you buy.
Cool fact: This is the same technology that's used on trucks that transport fresh produce from farm to the grocery store.
Another cool feature that comes with their refrigerator line is their Everfresh technology. By balancing the humidity and controlling the climate, Beko refrigerators can keep your produce fresher for up to 3 times longer than a traditional refrigerator. Which means not only fresher & better tasting produce, but also less wasting healthy groceries that you've already invested in (and less trips to the grocery store!).
Beko Ranges
The Beko line offers gas, electric, duel fuel (gas range with an electric oven), and induction stove tops, in appealing and professional designs.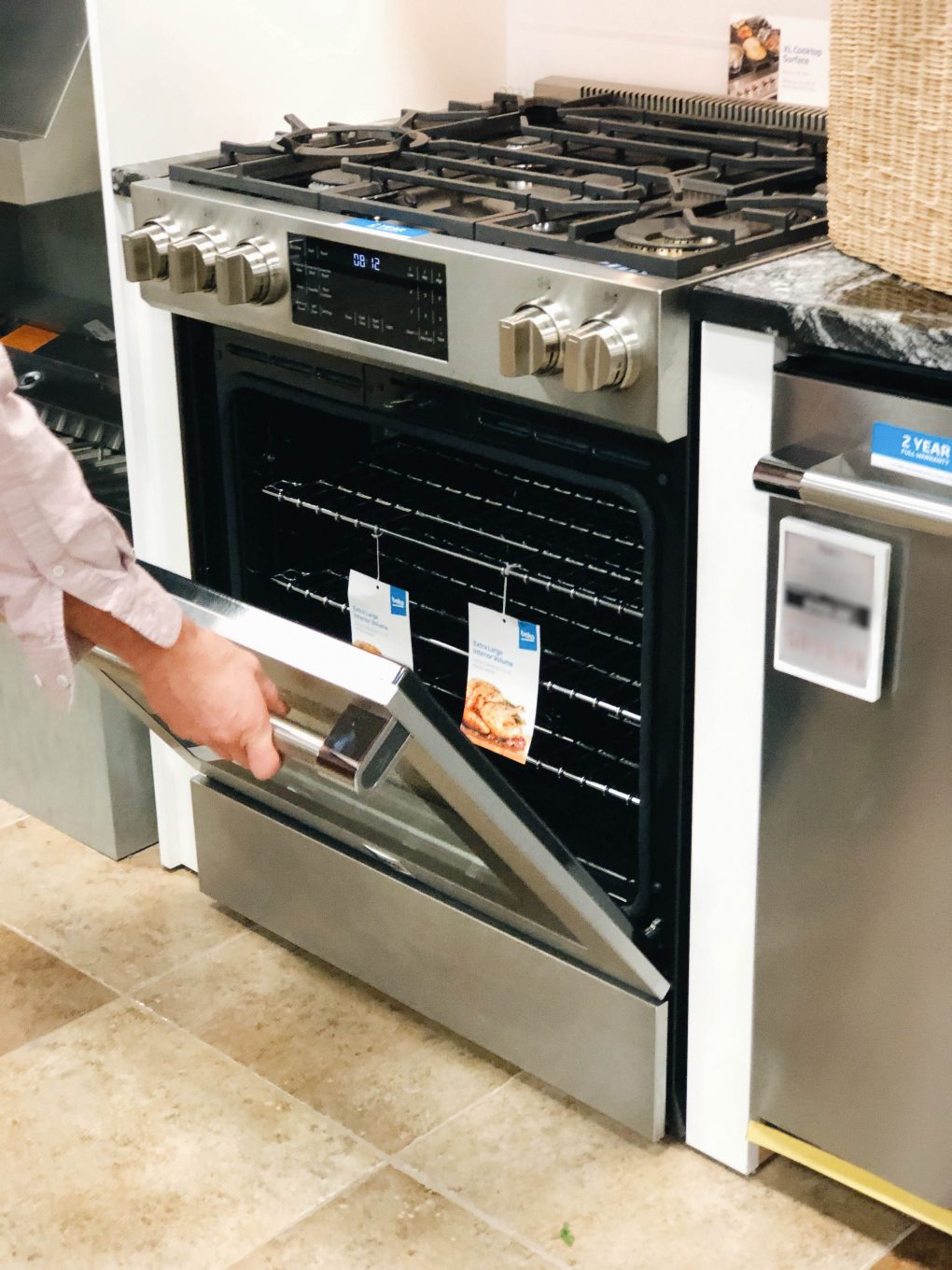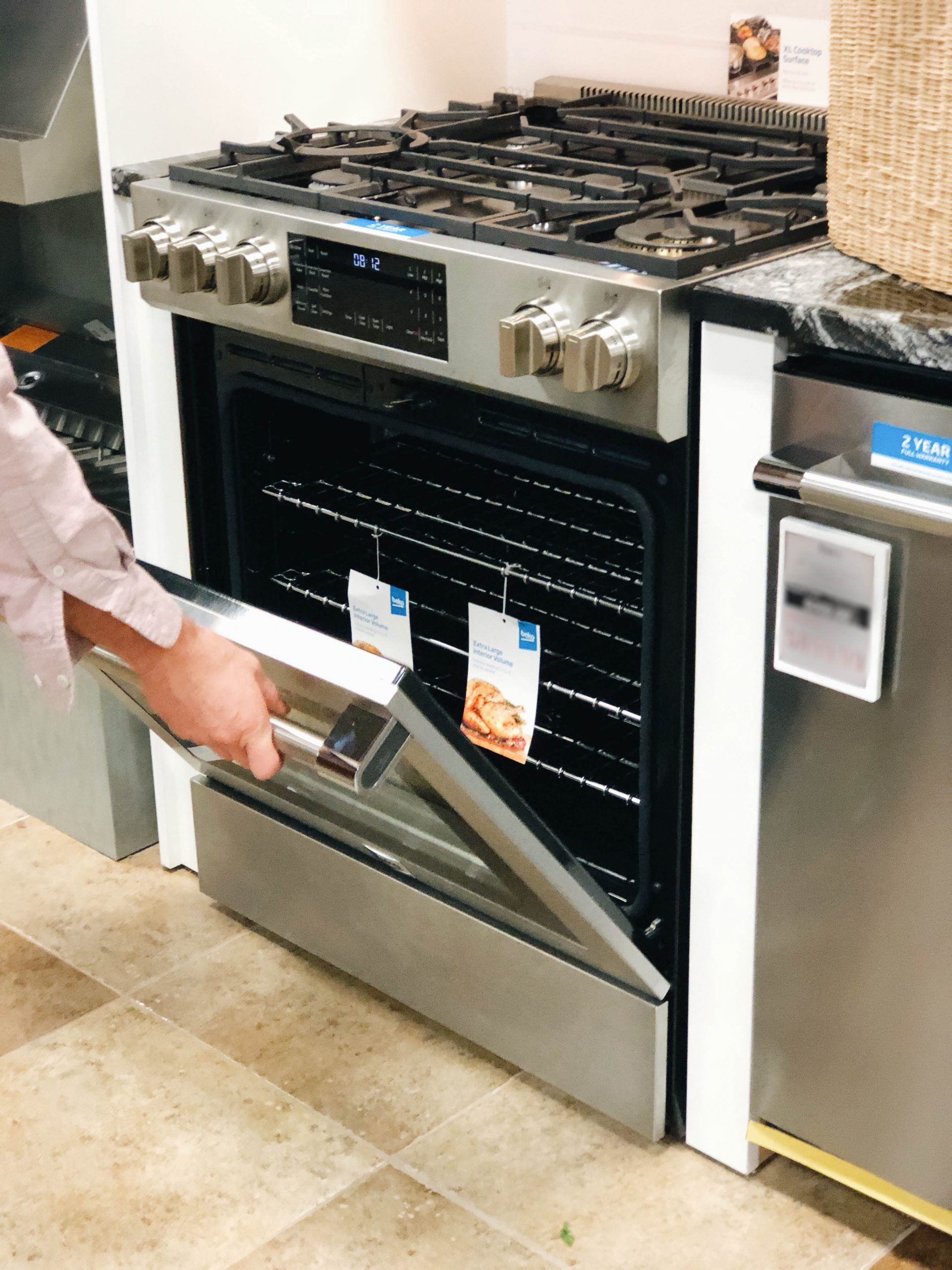 Some features we loved
All of them have a professional look, feel, and features to suit a modern kitchen
Their gas burners are 25% more efficient that conventional gas burners
The gas ranges have a simmer burner for low even heat
Some of their ovens are equipped with a meat probe so you can check the level of doneness in your protein on the spot – this would have saved me several years ago when I cooked our first thanksgiving turkey and only realized it was still raw inside after letting it rest for 30 minutes and cutting into it 😳
The gas ranges have an auto re-ignition feature to re-light the flame if a burner accidentally extinguishes while you're cooking
Water Saving Beko Dishwashers
The Beko dishwashers are designed to meet ENERGY STAR's Most Efficient criteria. This means that they are actually more energy efficient than washing by hand – with all the dishes that we go through cooking meals every day and shooting recipes this is a stat that makes me SO happy!
Some features we loved
The Beko Silentech feature not only suppresses noise, it also insulates the dishwasher to help retain heat for an added energy efficiency combo.
Smelly dishwashers are the actual WORST. The ionguard technology (that is also used in Beko's refrigerators!) keeps bad odors at bay without the use of harmful chemicals.
Quick and auto settings to make sure that you're only using as much water and energy as you need.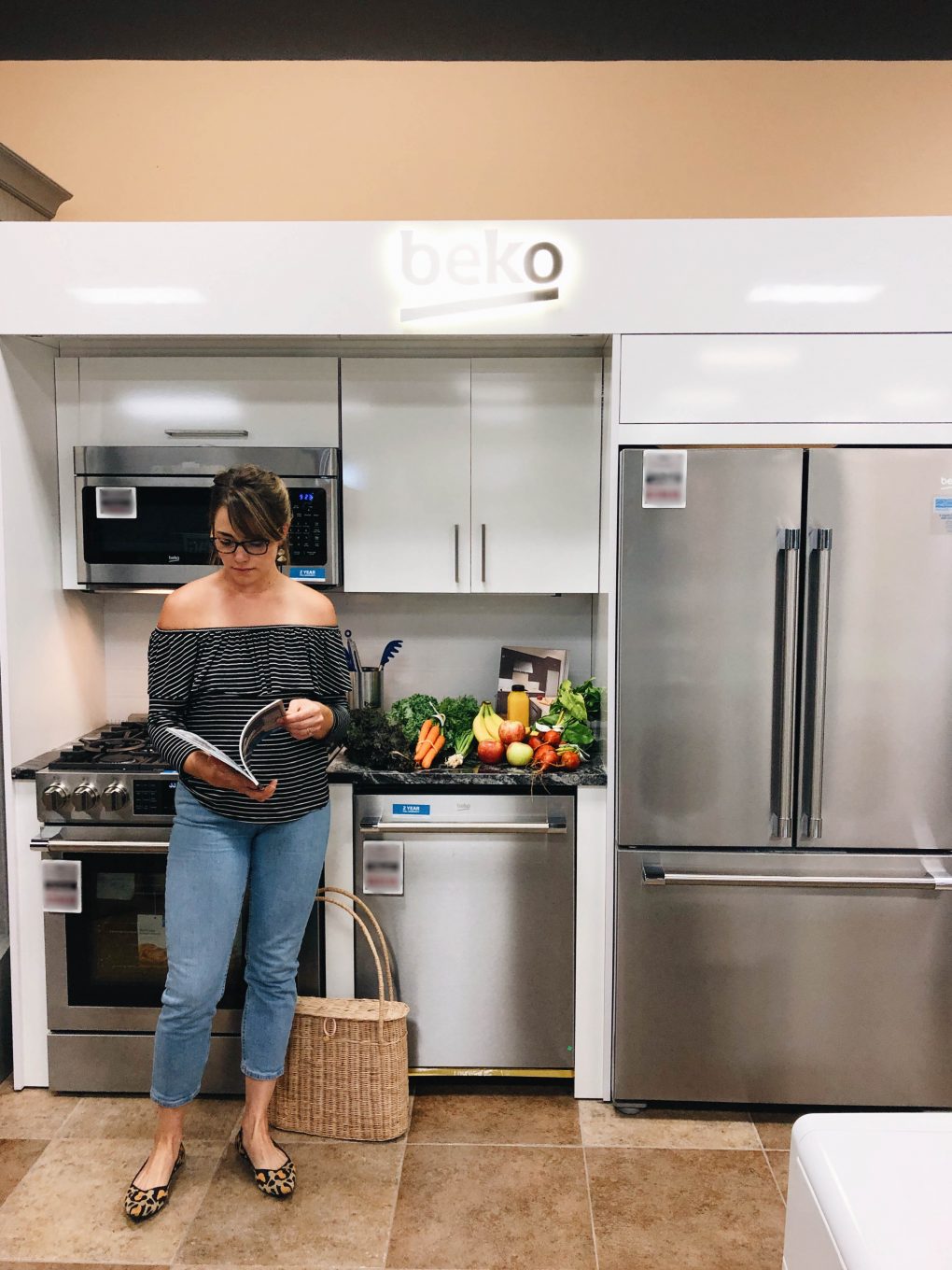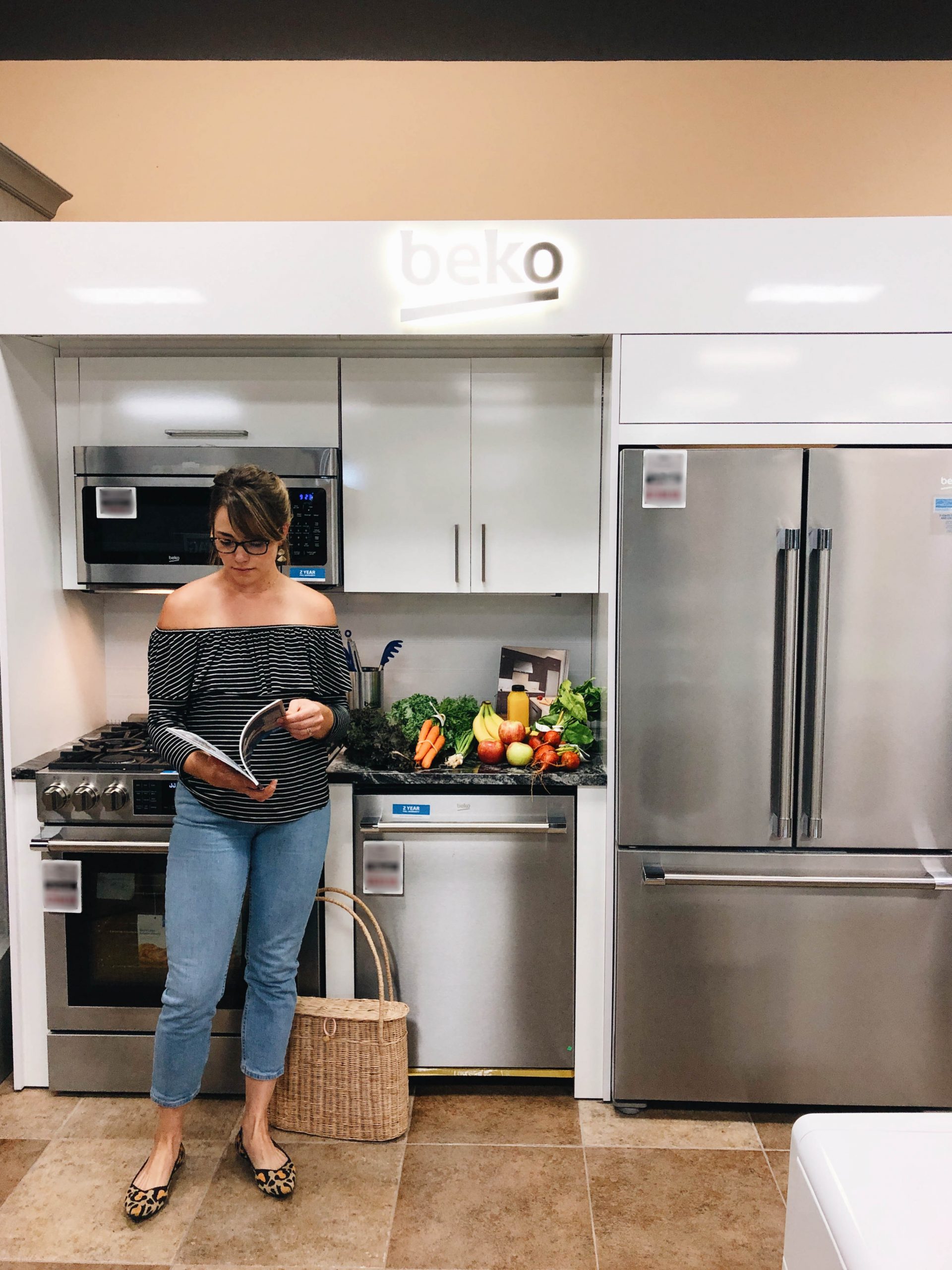 Super energy efficient Beko washers and dryer combos
I was so impressed with the Beko washer and dryers. They are compact in size, but offer remarkable washing and drying capacity despite their size. Each unit can wash and dry FOURTEEN TOWELS at a time 😱 That just sort of blows my mind considering they only take up about a 2 foot by 2 foot square of space.
The coolest part about their dryer is the ventless heat pump technology. Basically what this does is pumps warm + dry air into the drum to mix with the wet laundry. Then the moist air is passed through the evaporator where the humidity is removed. The remaining air is reheated and sent back into the drum to continue drying, and the moisture from the wet laundry is drained out the same piping that the washing machine uses. That means you don't even need a dryer vent hooked up to the unit.
Some features we loved
The washing machine uses an automatic water adjustment system to regulate exactly how much water is needed for each load.
No more walking around covered in cat and dog hair – the dryer has a pet hair removal function to help catch and trap stray pet hairs!
The Beko washing machine uses an internal water heater to heat the water which saves energy and results in cleaner clothes!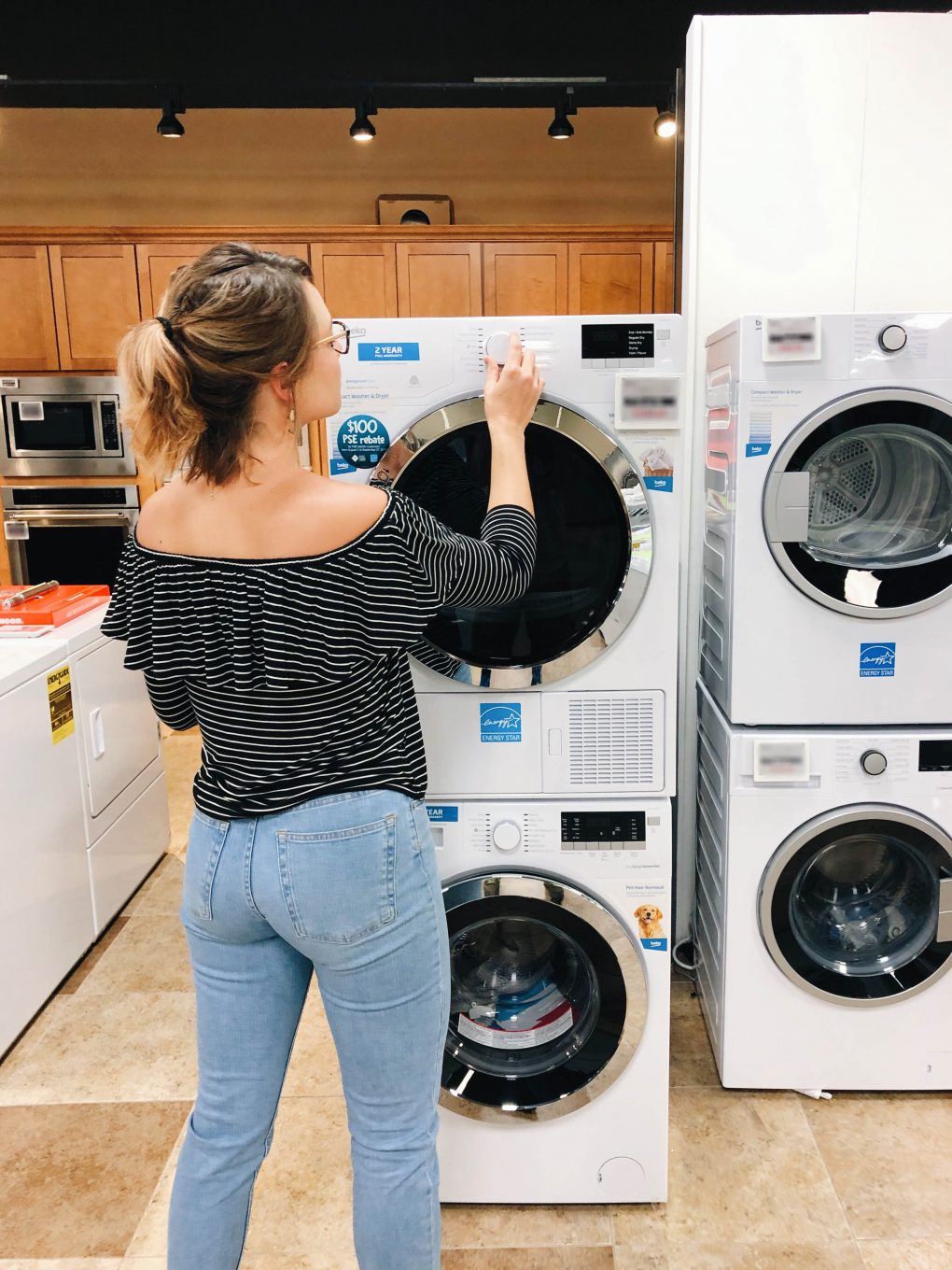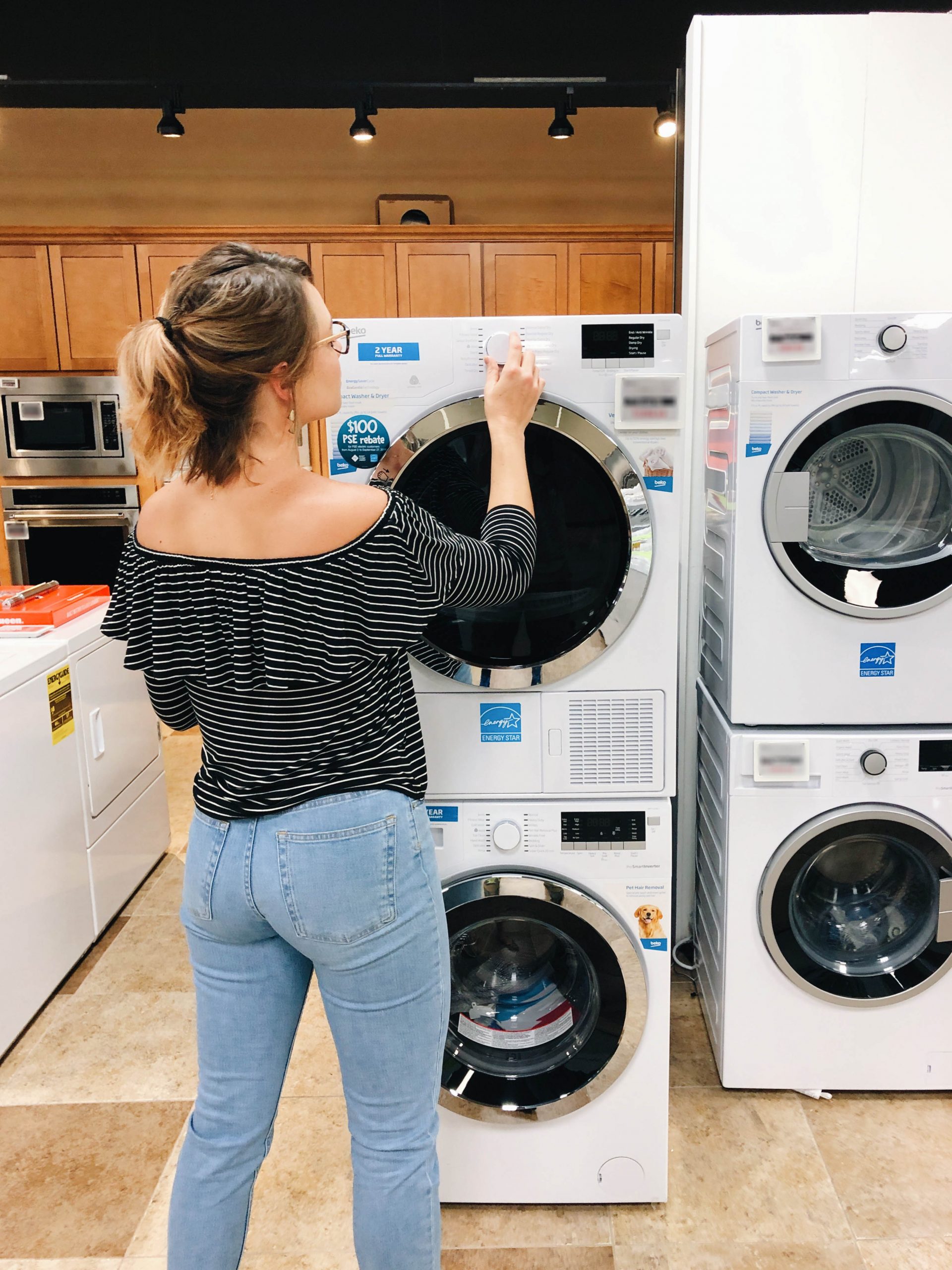 Overall our experience exploring the Beko appliance line at Albert Lee was so positive & taught me so much about what appliances can do to not only help us enjoy healthy meals, but also help responsibly protect our planet.
Albert Lee is the only place that you can purchase Beko appliances, and their customer service oriented team is so knowledgeable and friendly that when our kitchen remodel plans start moving forward and the time (finally 😝) comes to purchase new appliances for our kitchen, I know exactly where to go.