Hey guys! Back again with September's guest blog post for Bitte, a small batch and artisan children's online store that offers clothing and toys that are unique and built to last. Run by mother and daughter duo, Maia McDonald Smith and Sara McDonald, their store and blog embody many similar values as Nyssa's Kitchen, and I'm thrilled to be connecting with their audience. I'm also incredibly excited for you to explore their beautiful and sustainable goods – their shop is always the first place I look for gifts for little ones, and I think you'll see why when you check them out!
Today I'll be sharing a recipe for curried coconut leek soup.. Continue reading for the first part of the post, and then click the link below to get the full recipe on their blog!
---
Have you felt it? I happened to notice it last week here in the PNW. It was right around the time that we got our first rain in months – all those rain dances finally paying off, finally quelling some of the raging fires that have taken over the end of our summer. With the rain the sun suddenly seemed to be setting earlier, there was that distinct crisp chill in the morning air that is best paired with a warm cup of coffee, I began the quest to find the perfect pair of slippers, and I made my first batch of soup. Curried coconut leek soup to be exact. Autumn has arrived my friends, and while it's always a little sad to say goodbye to the sweet sunny days of summer, this season always ushers in such a feeling of comfort and familiarity.
And there's nothing better to maximize comfort than with a cozy bowl of nourishing soup.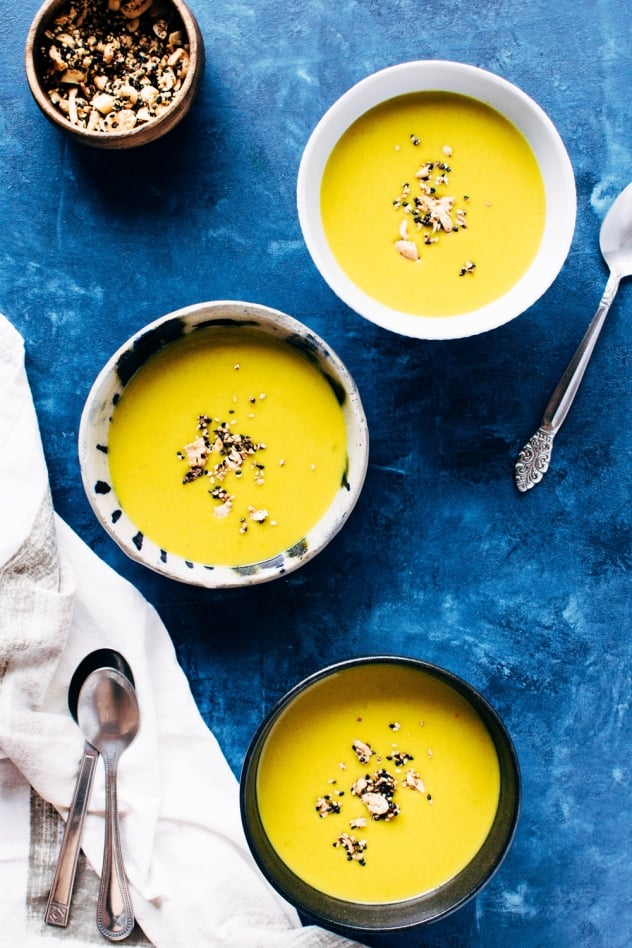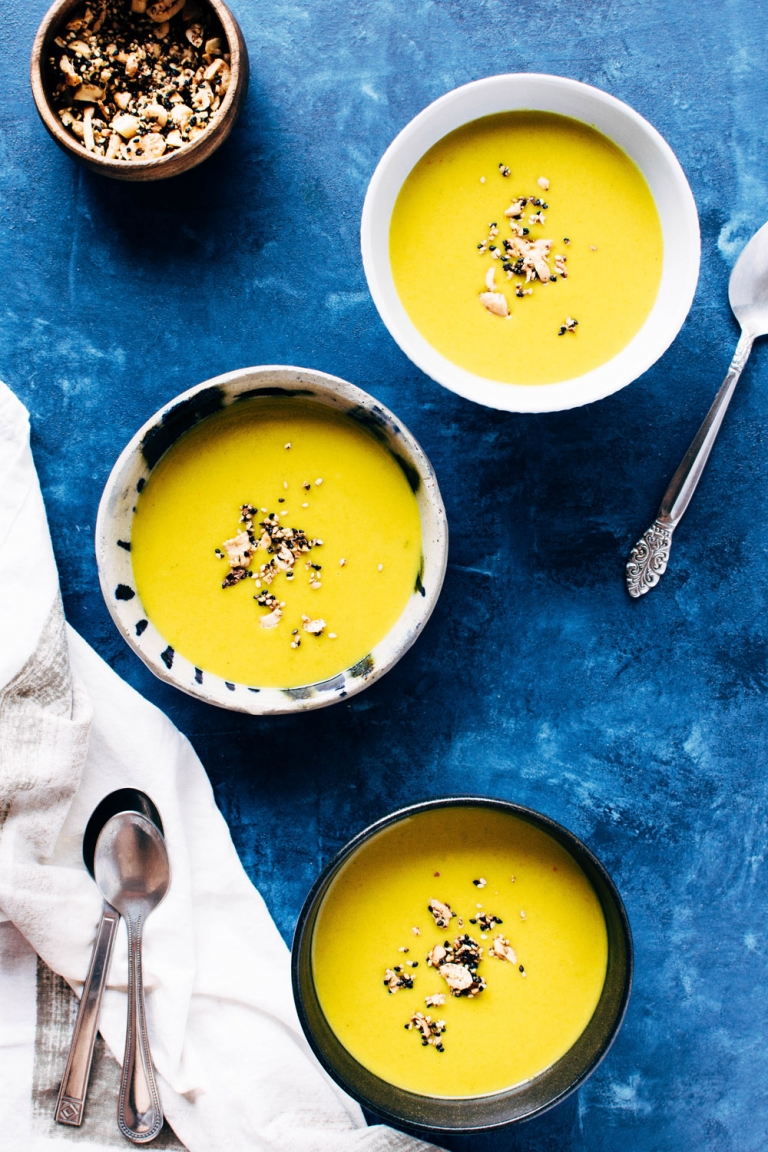 This one that I'm sharing with you today is pretty simple. As many great soups are. Because while it ultimately provides warm comfort, another great virtue of a pot of soup is the ease of which it can be prepared. This is one of those soups that came together rather organically because of an oh-my-gosh what am I ever going to do with 5 leeks before they go bad moment. Finding a delicious destiny for vegetables that would otherwise be compost bound is quite an awesome feeling.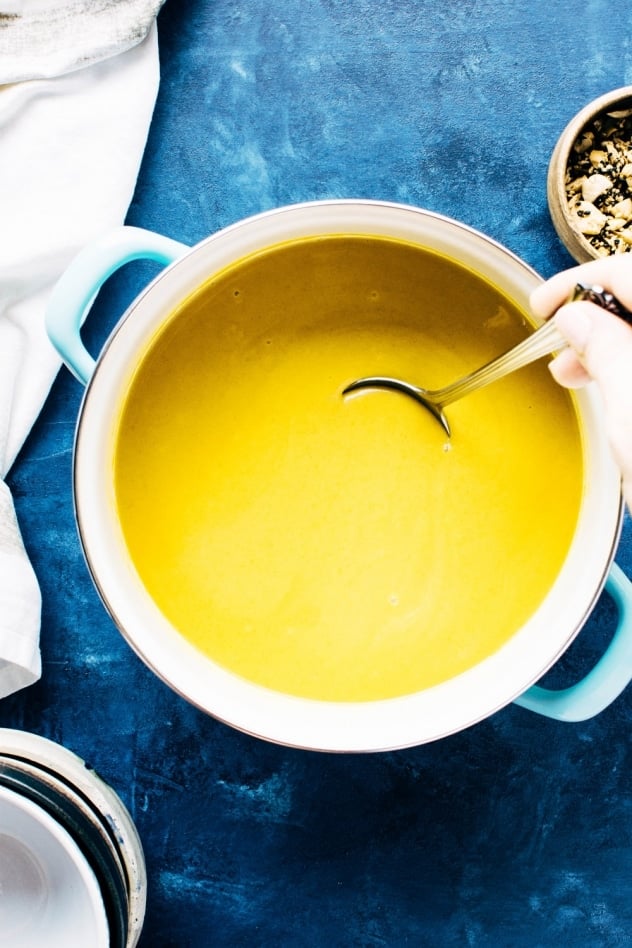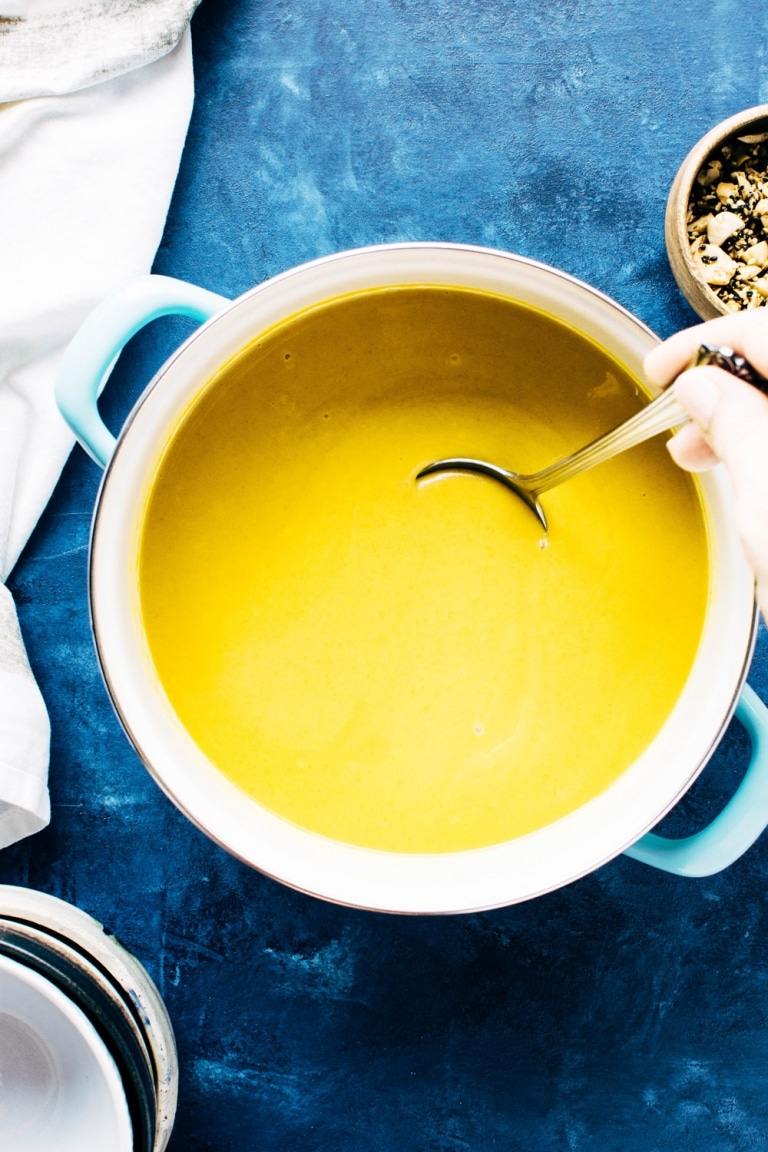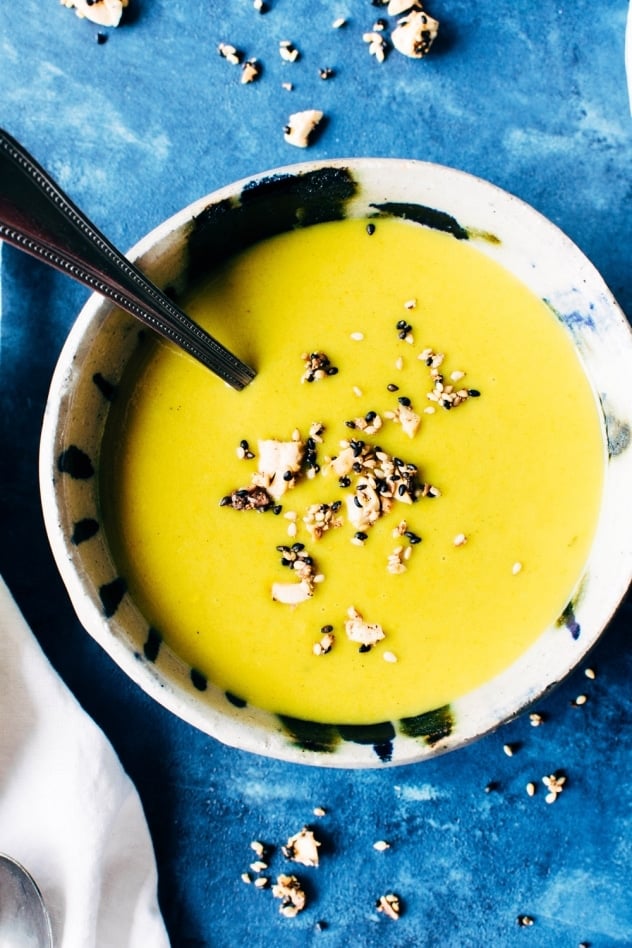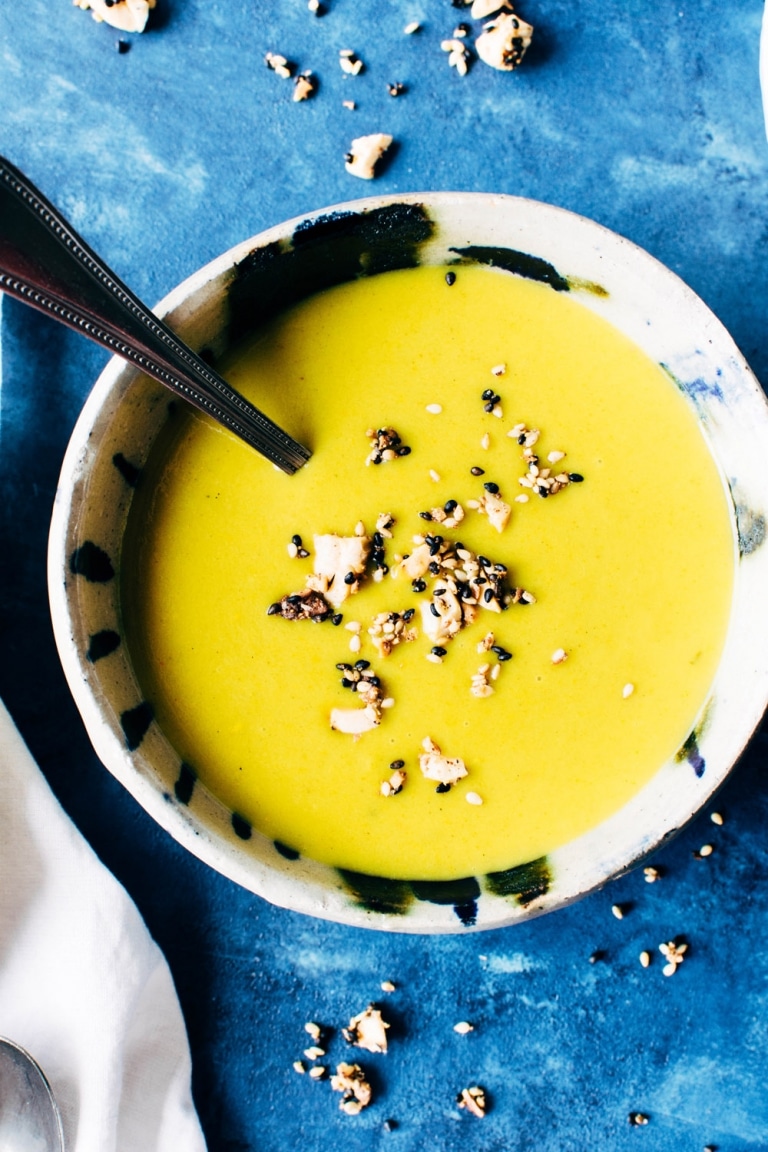 (I've found that generally a good solution for vegetables that are taking a turn in my refrigerator is either soup, or pesto. Both have the power to extend the life for at least another 3 or 4 days.)
But even if you don't already have 5 leeks hanging out in your refrigerator waiting to be turned into soup, it's probably not a bad idea to go ahead and add them to your grocery list for the sake of this curried coconut leek soup.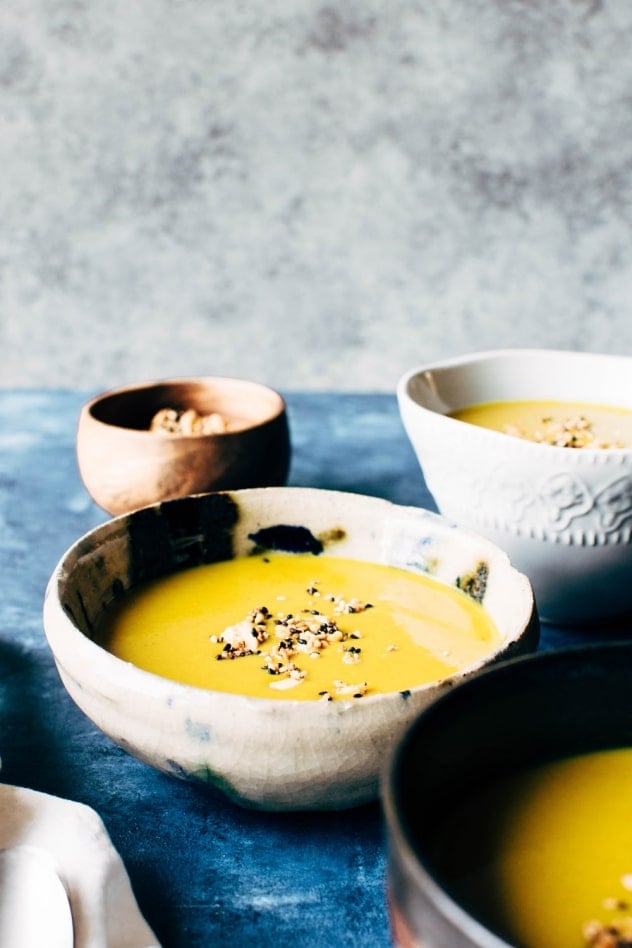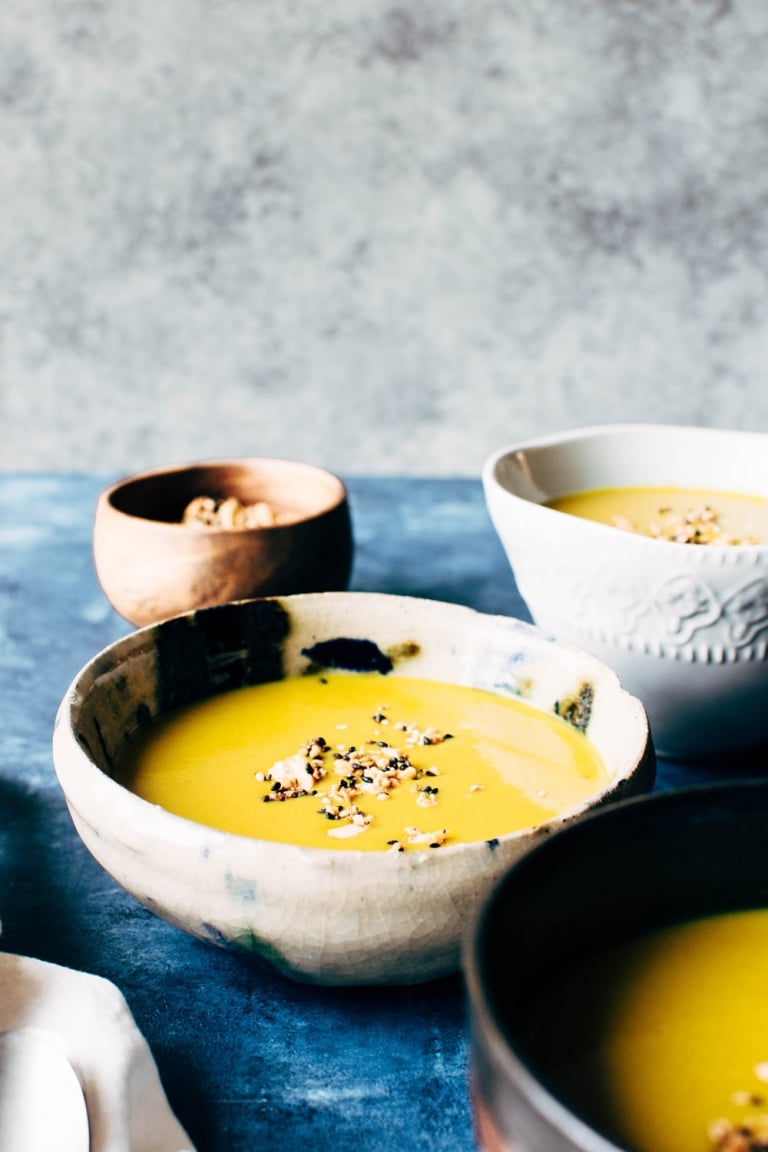 Because besides being quite the economical little veg (and by quite the economical veg I mean they are SO DANG CHEAP! At right around $2/lb we're talking serious bang for your buck, folks), they also belong to the ever virtuous allium group. Which, besides adding tremendous allure and depth of flavor to many a meal, are also known to contain significant quantities of anti-oxidants, unique sulfur compounds, vitamins, minerals and support cardiovascular health and our bodies detoxification pathways. And we all know that a season change is an especially important time of year to give our bodies alllll the extra support we can.
Now would probably be a good time to mention this nifty little tip:
To maximize the healthful benefits of leeks (and most alliums, for that matter), cut them and let them rest for at least five minutes before adding them to the hot pot. This allows the health-beneficial sulfur compounds to fully develop to their full potential.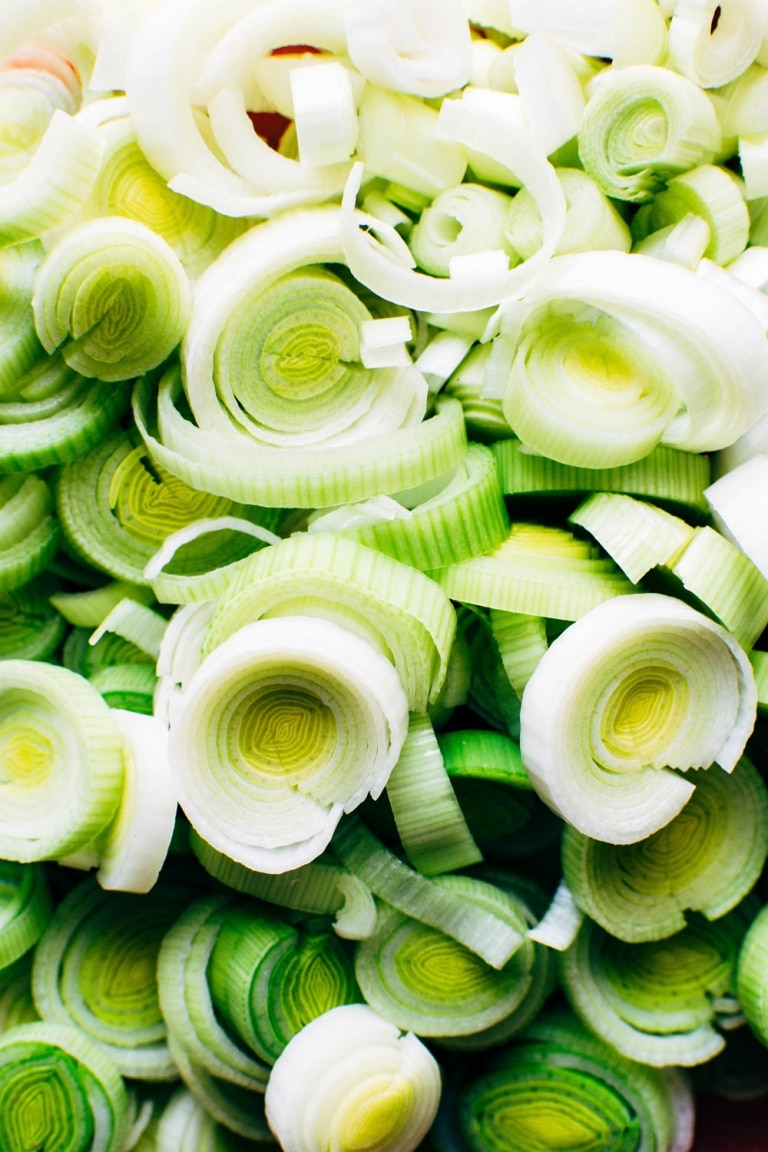 And when all these awesome health benefits look like silky curried coconut cream soup, autumn is off to a pretty good start.
Typically paired with potatoes for a classic leek and potato soup, this recipe trades in the starch and dairy in favor of some seriously warming aromatics and creamy full fat coconut milk. The golden bowls of comfort are finished with the optional (but really not optional) crunch of some spiced, ghee (or coconut oil!) toasted sesame seeds and cashews because every great bowl of soup deserves an even better garnish. Be careful with this nut and seed mix because once you make it you might want to sprinkle it on evvverything you make. In fact you should probably just make extra in the first place so you don't have to immediately make another batch 🙂
To make the soup entirely vegan, simply substitute ghee evert time it's mentioned with coconut oil.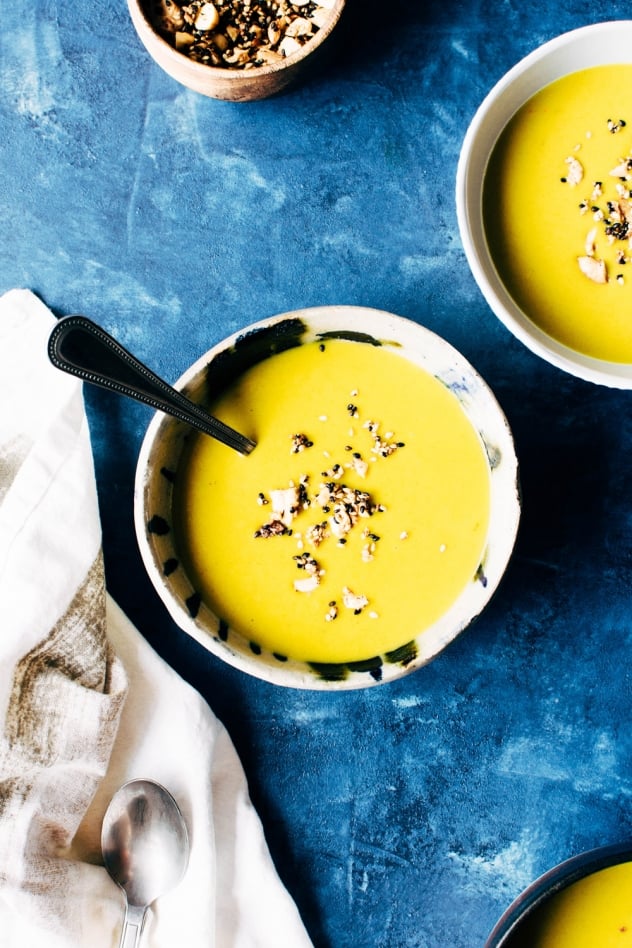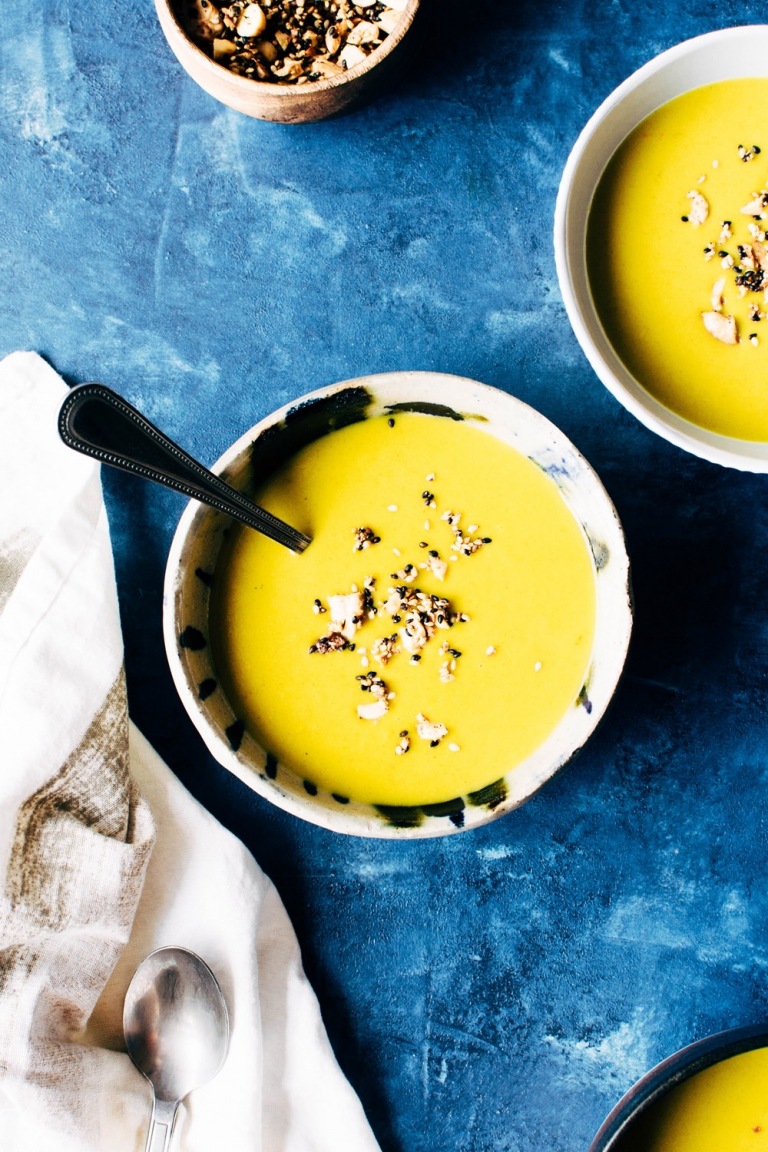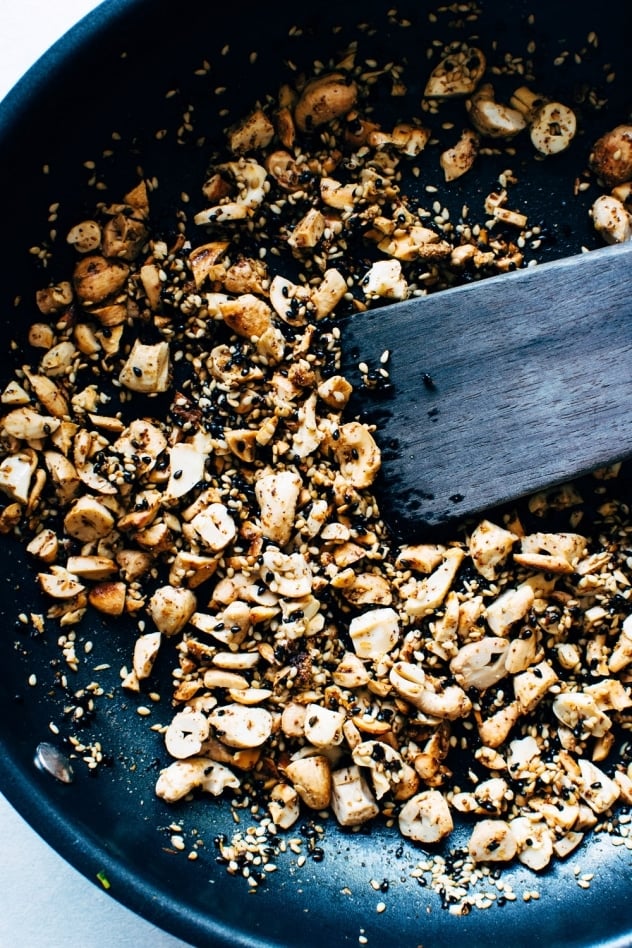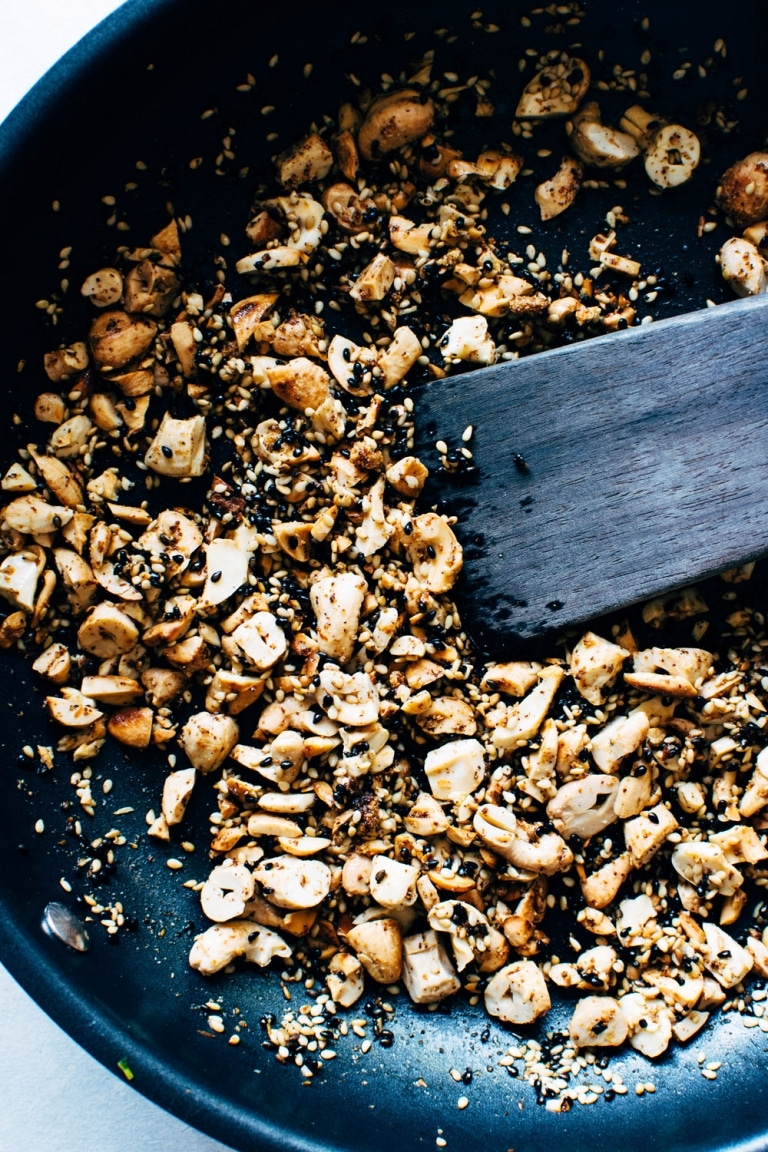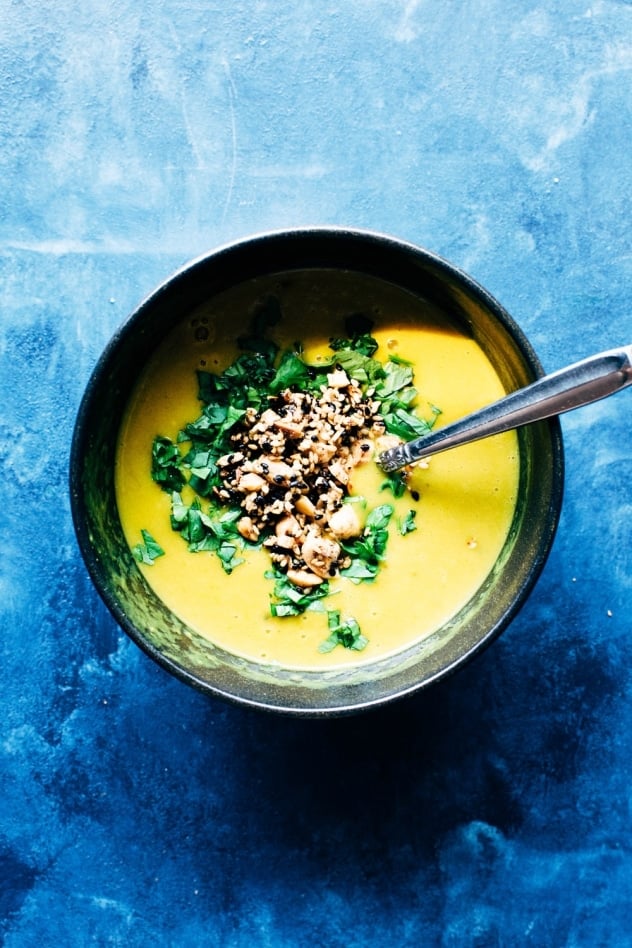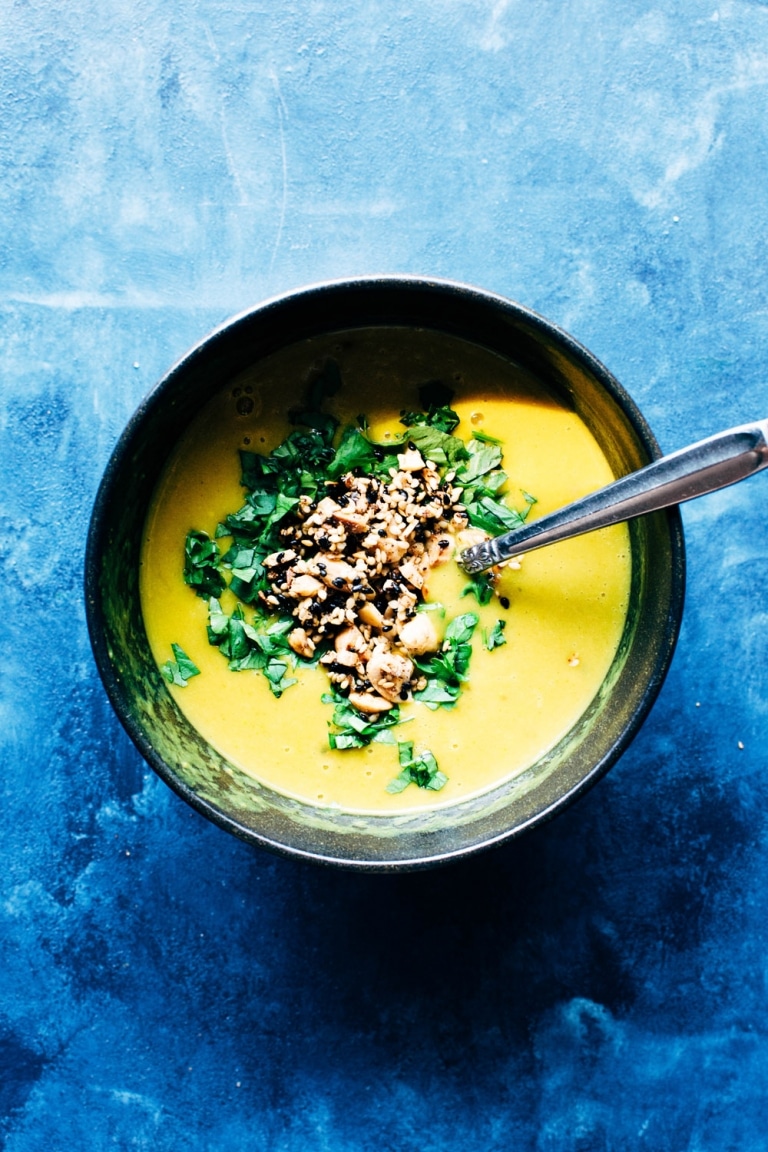 Happy autumn, friends! May the start of this season be filled with the perfect slippers, warm mugs of coffee on cold mornings, and nourishing, delicious curried coconut leek soup.