These dark chocolate blueberry ice cream cups are gluten free and vegan – made with your favorite non dairy ice cream, the BEST only-slightly-sweet chocolate from Rawmio, almond butter, blueberries, and salty toasted almonds for a mouth-watering combo that will knock you off your feet!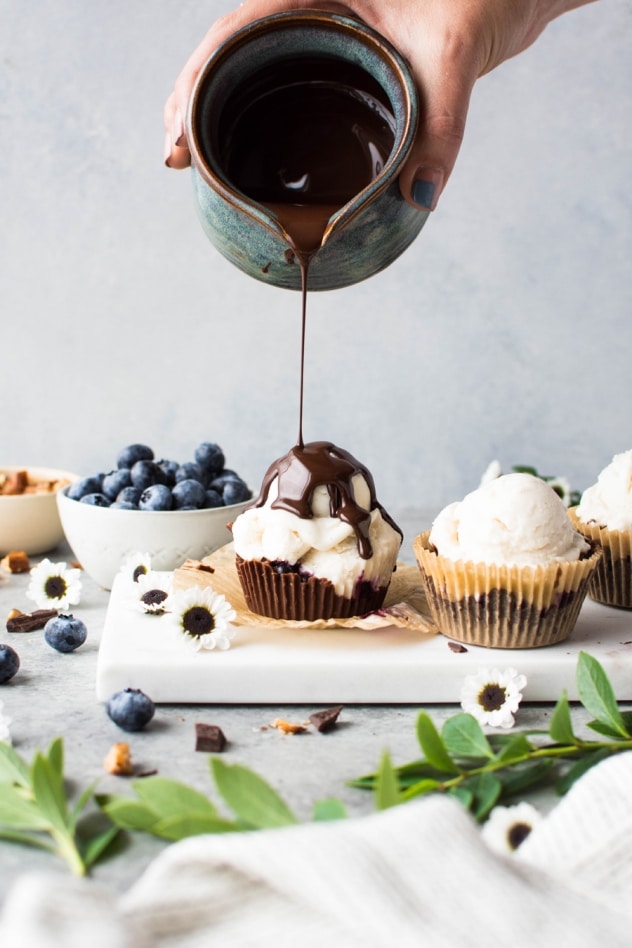 I'm probably more excited about this recipe than I should be.
Maybe because it's late September and this recipe is all ice cream and chocolate when everyone else is all pumpkin spice lattes + their favorite pair of boots?
But then again, those are also exactly the reasons I love it so – dark chocolate, salty almonds, sweet blueberries and creamy ice cream all combined in a beautiful delicious mess that is not at all hard to make and so freakin' good so it makes me wanna jump up and down.
And who says you can't enjoy a PSL in your favorite cozy boots AND have some dark chocolate and ice cream for dessert? 😜